Hello Hiveians
Pleasant morning to everyone of us , am happy to be awake alive and healthy , though I had a long night with a nightmare .
Here is a spectacular design for a new top, it was designed mixing a plain navy-blue material for the back bodice and a pattern material for the front .
Thin materials like chiffons are usually used for this kind of designs because of their nature that can't be used to make any busy styles that requires turning fabrics cutting fabrics in tiny patterns before putting them together.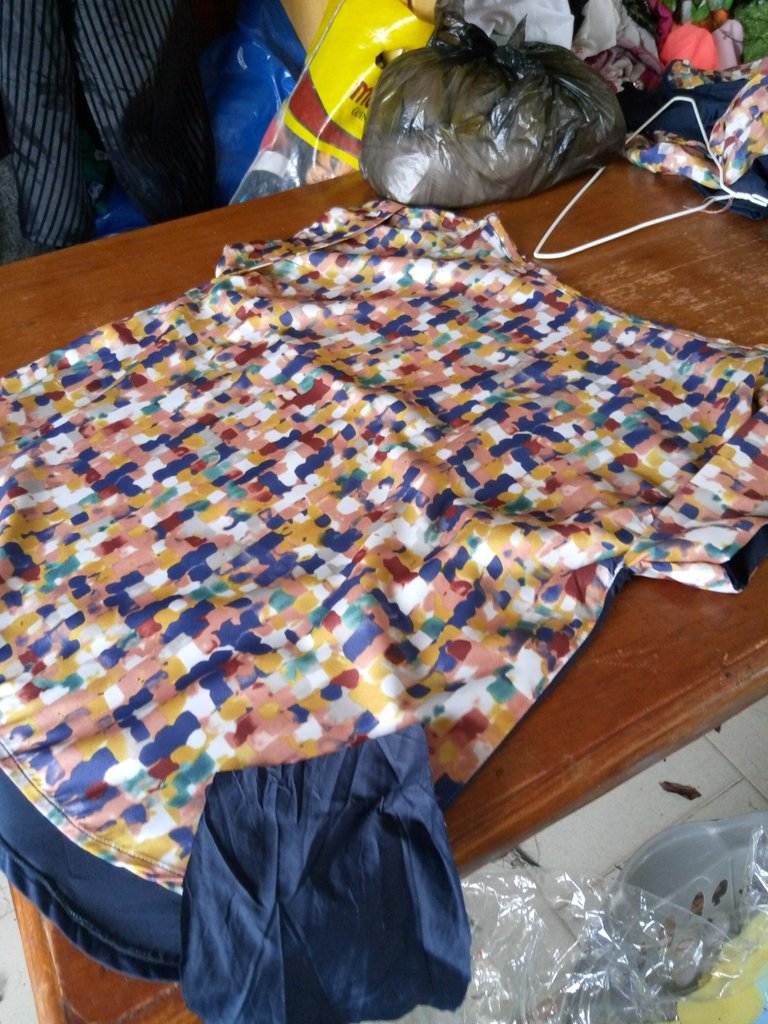 ---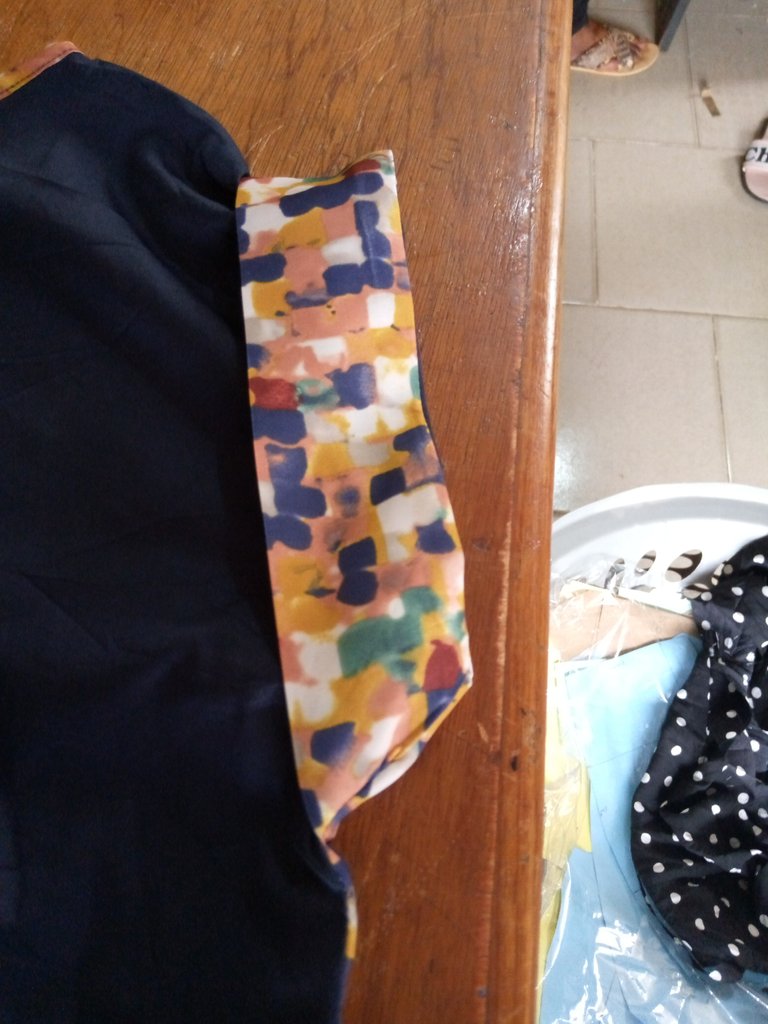 ---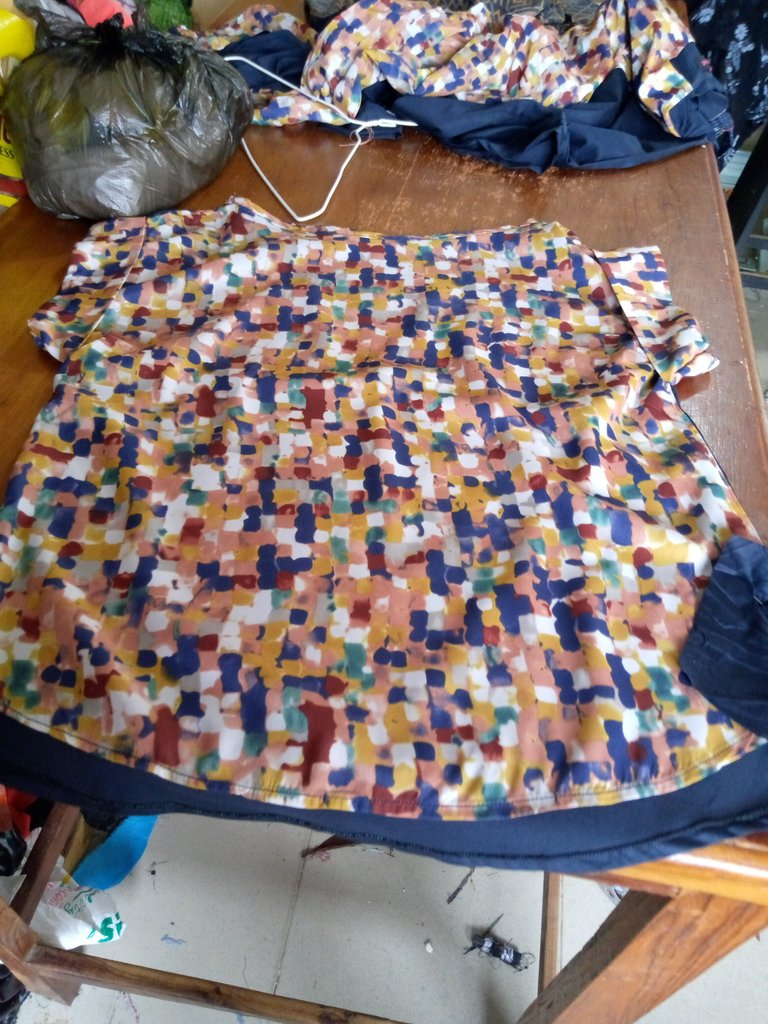 ---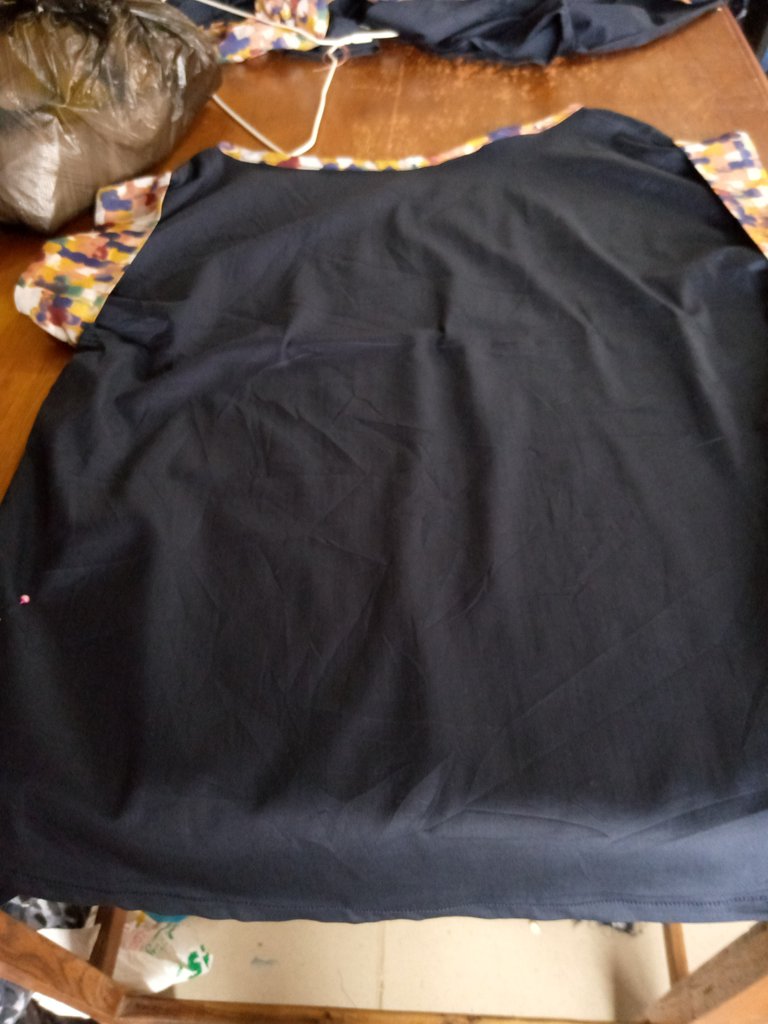 The cutting was just a simple bodice shape but with a high low at the base that is front shorter than the back.
The turn up at the sleeve is a creative design tailors add to simple tops and this adds a unique appearance to the top entirely .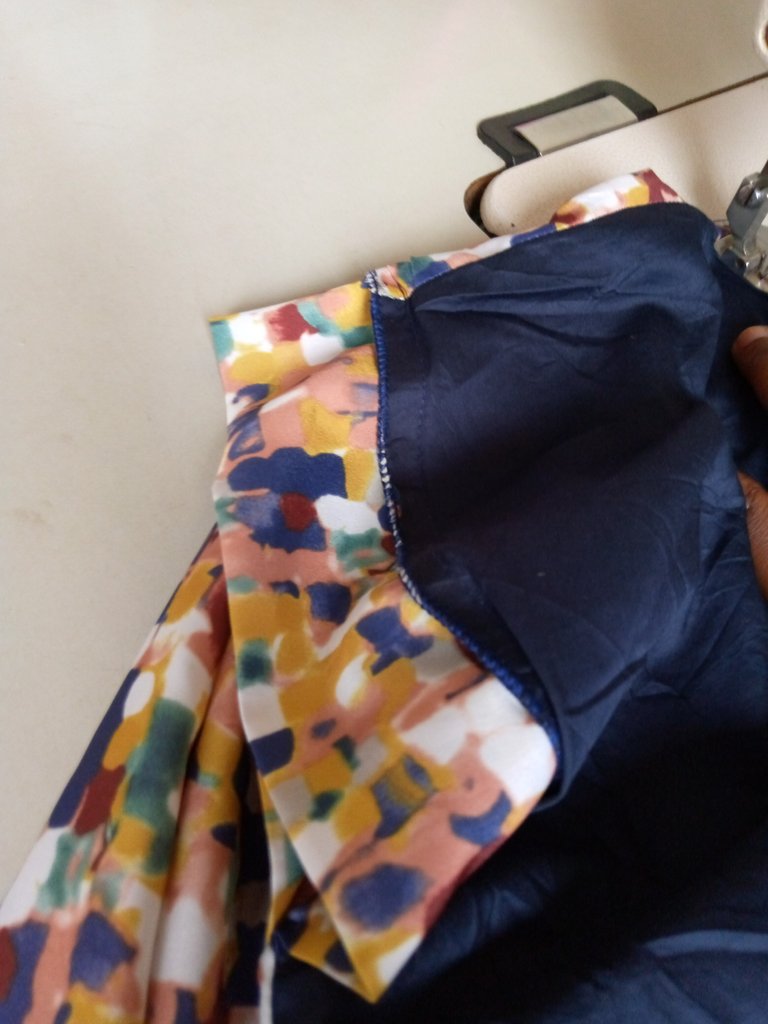 ---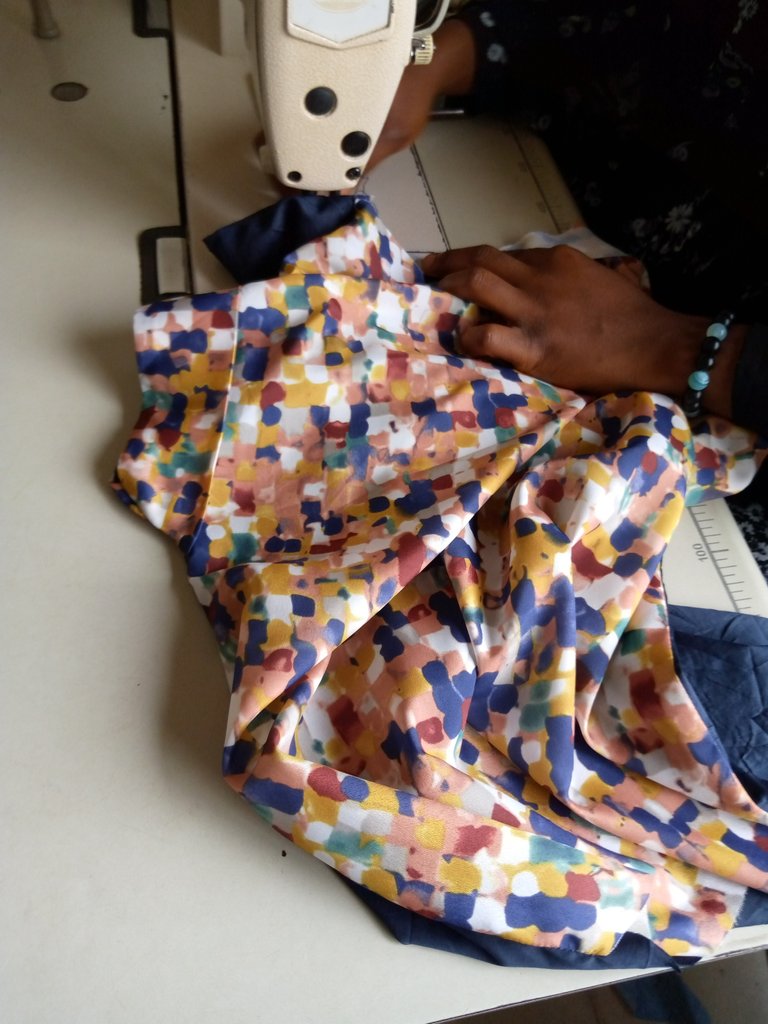 ---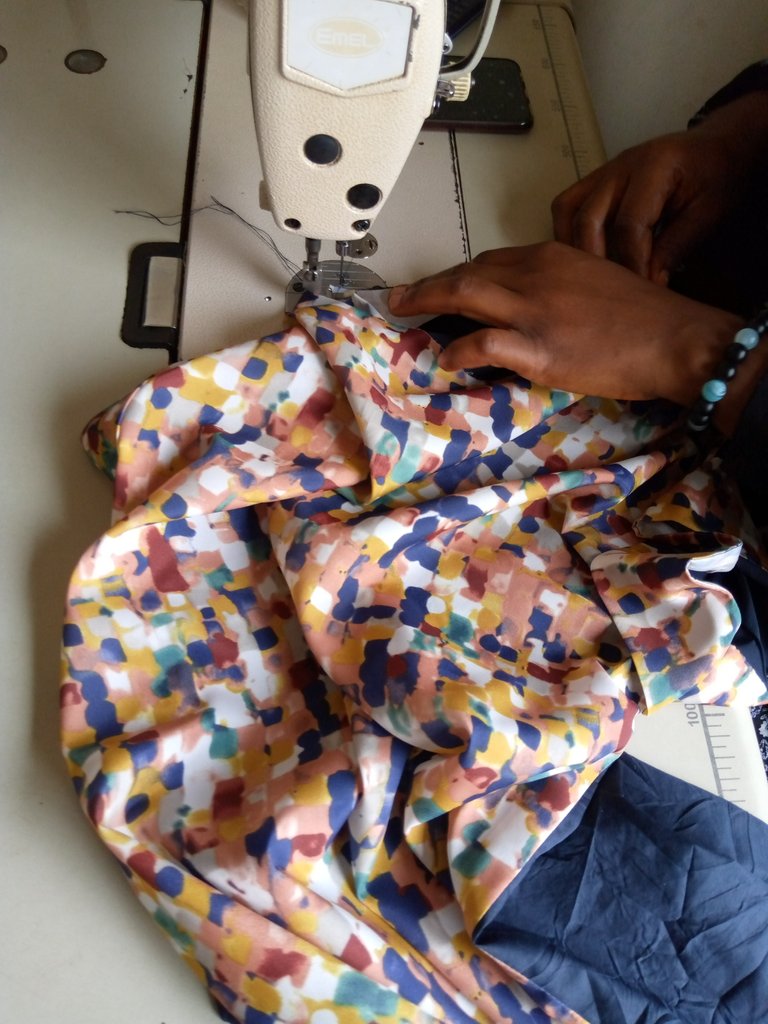 ---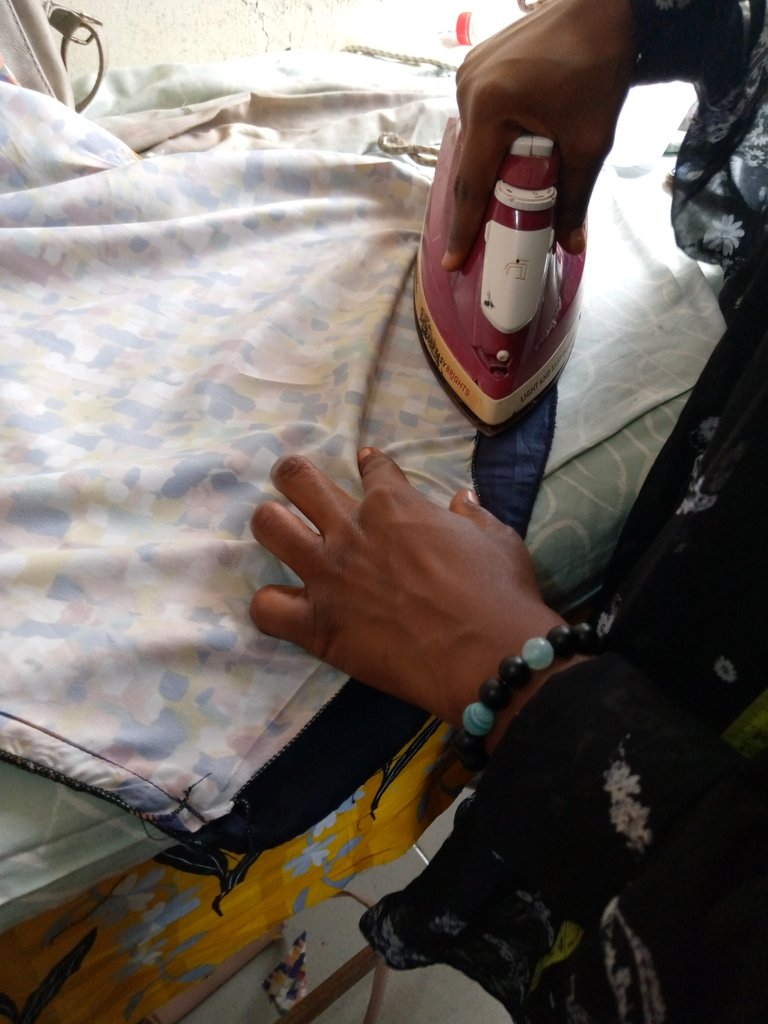 ---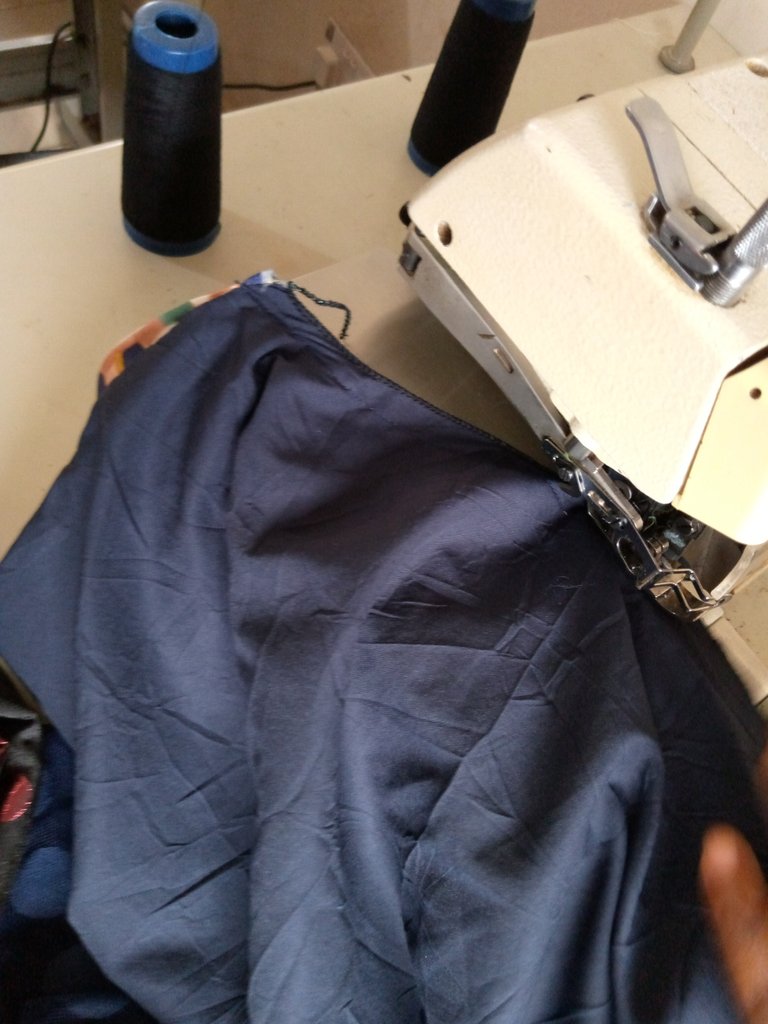 ---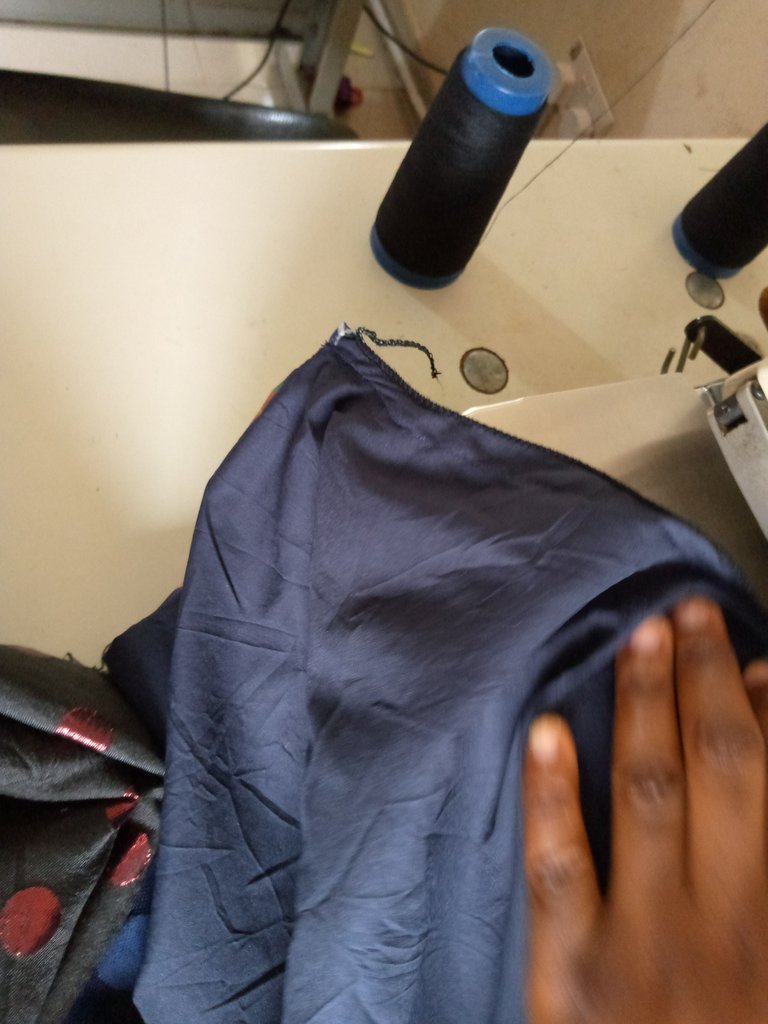 ---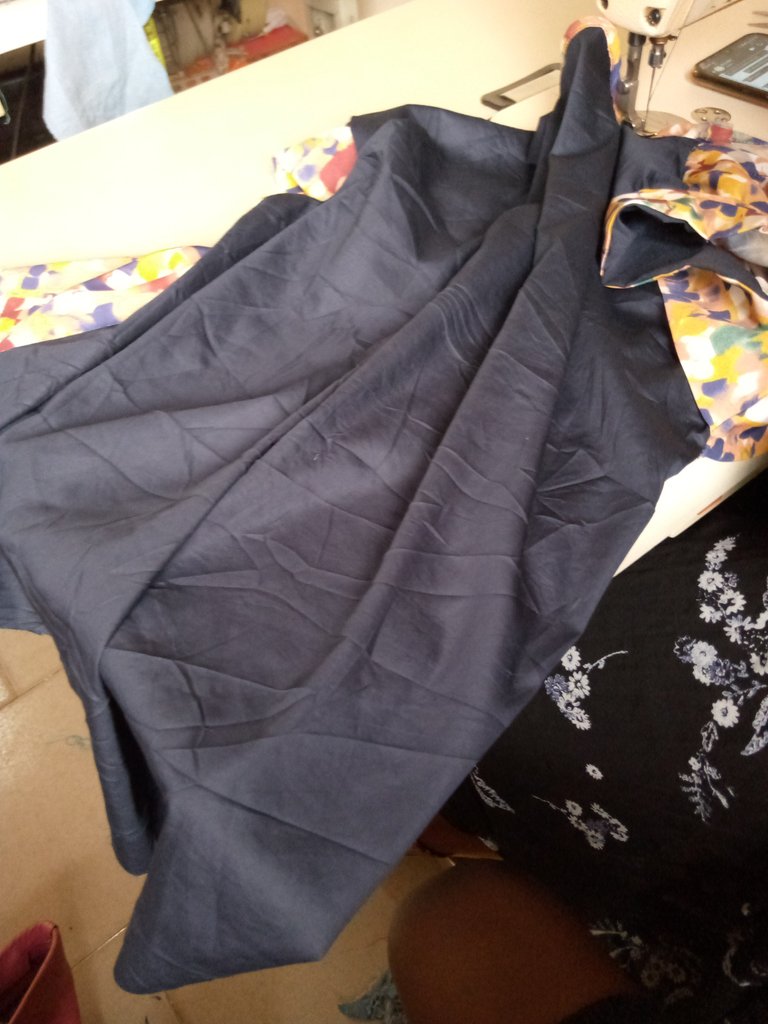 ---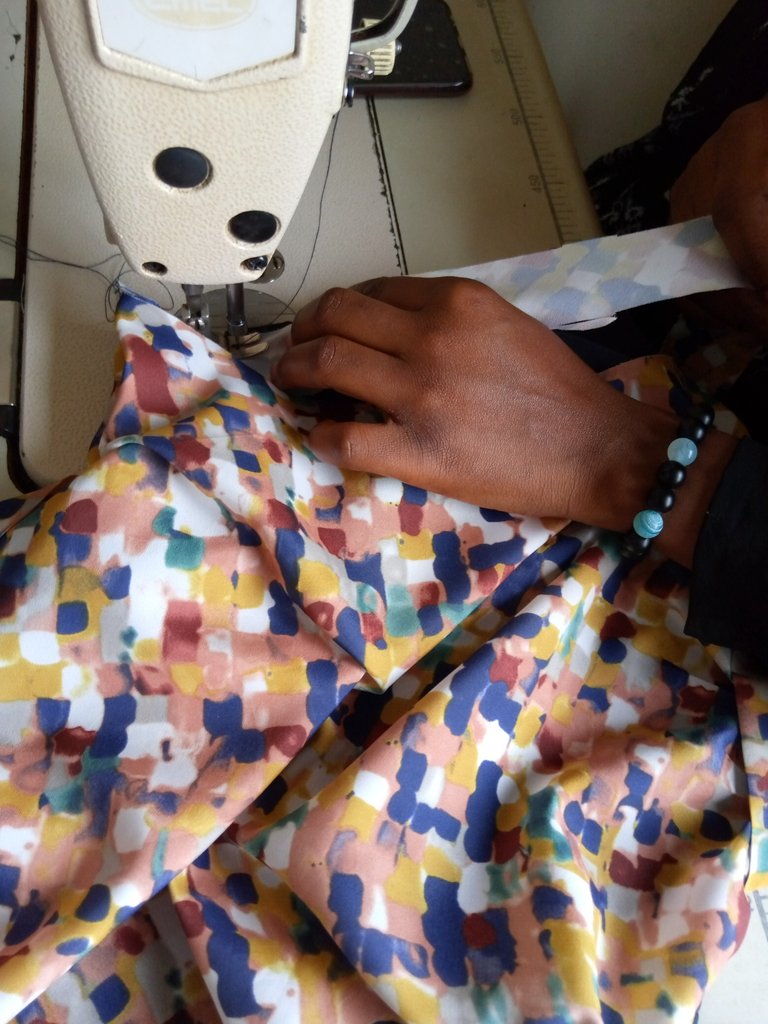 Thanks for viewing my blog have a colorful day