Hello Hiveians
Here is a new and beautiful A line dress for a customer .
The fabric was a light navy blue material while I used patterns from another Ankara fabric for the embellishment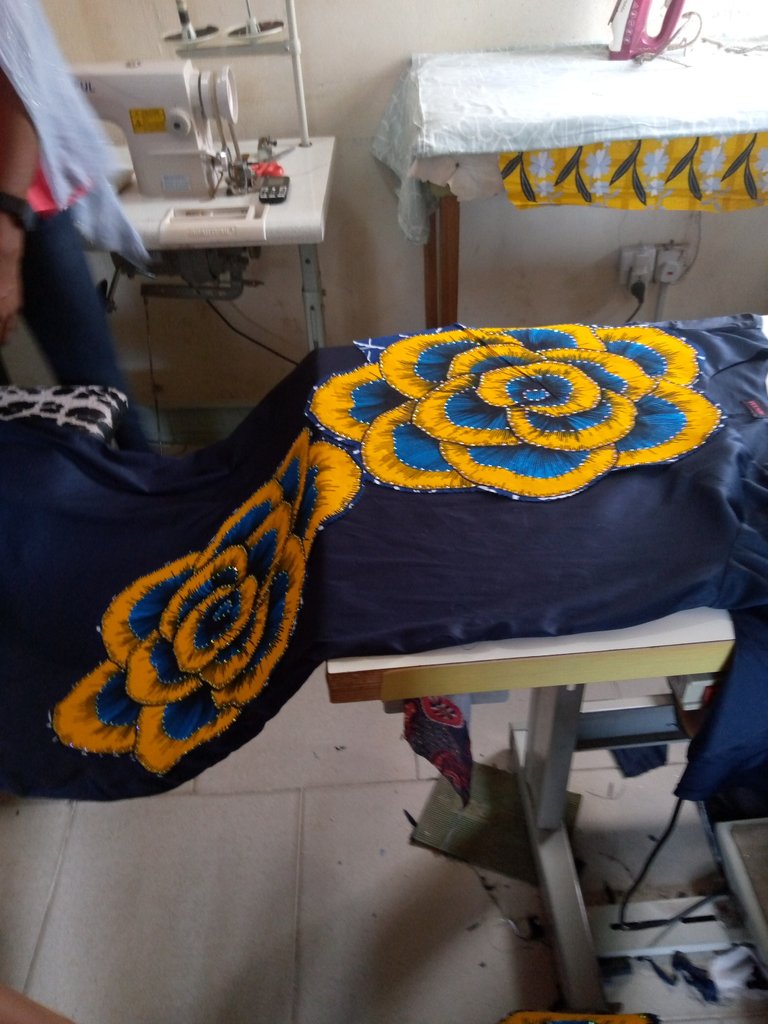 ---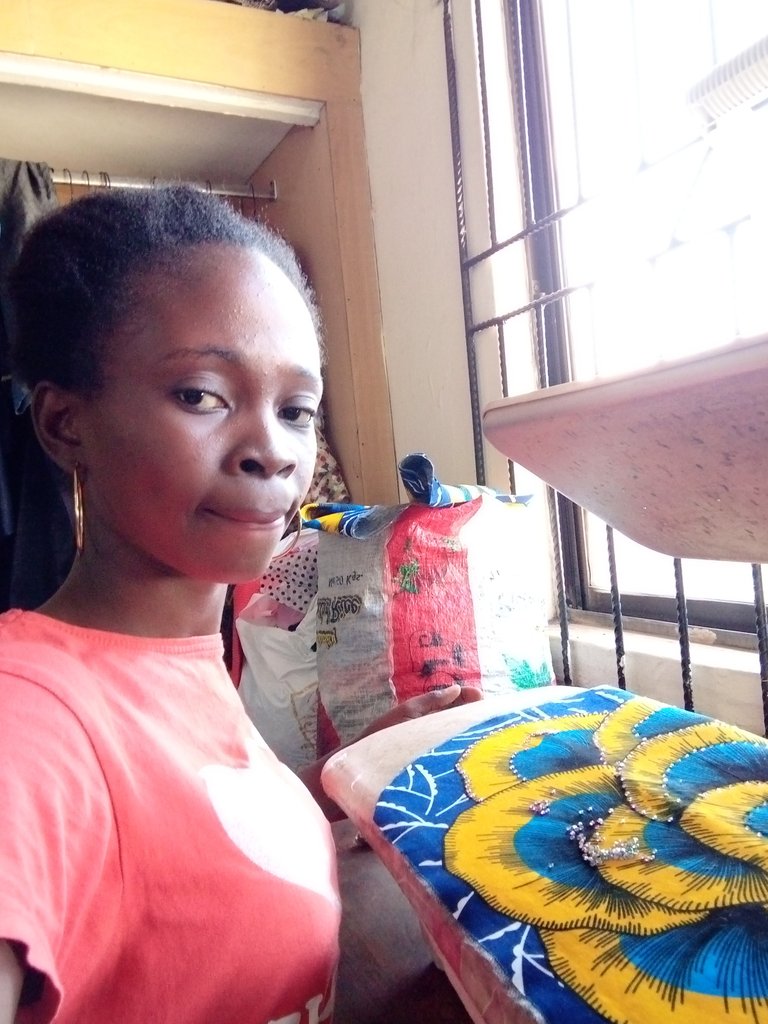 ---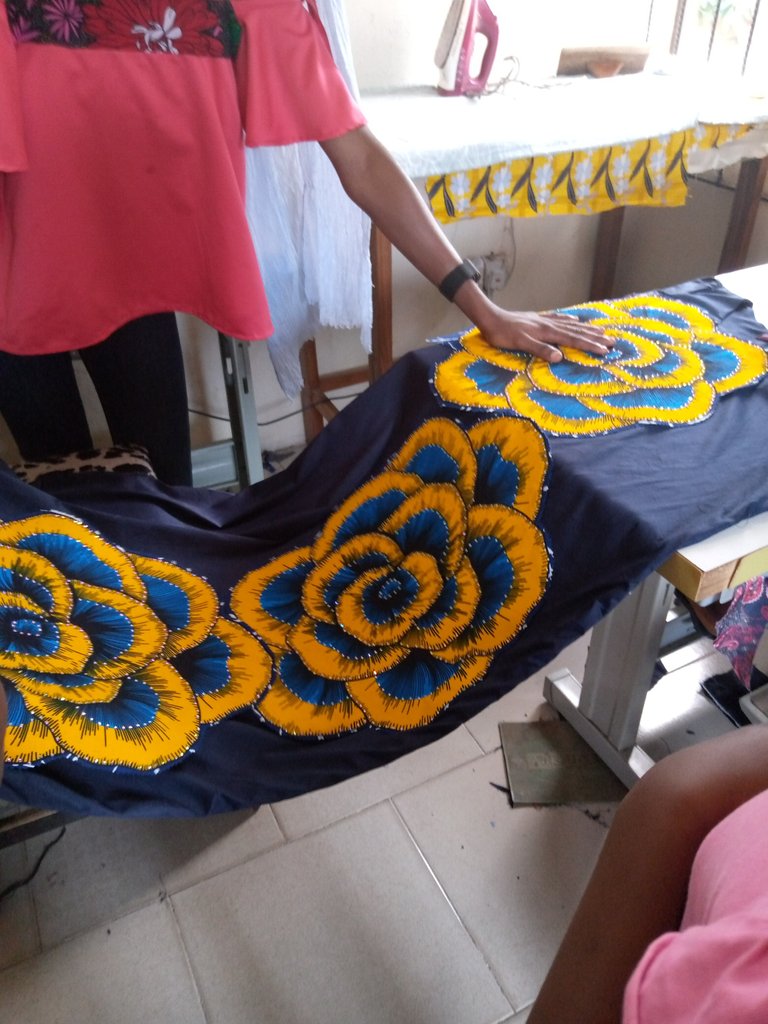 ---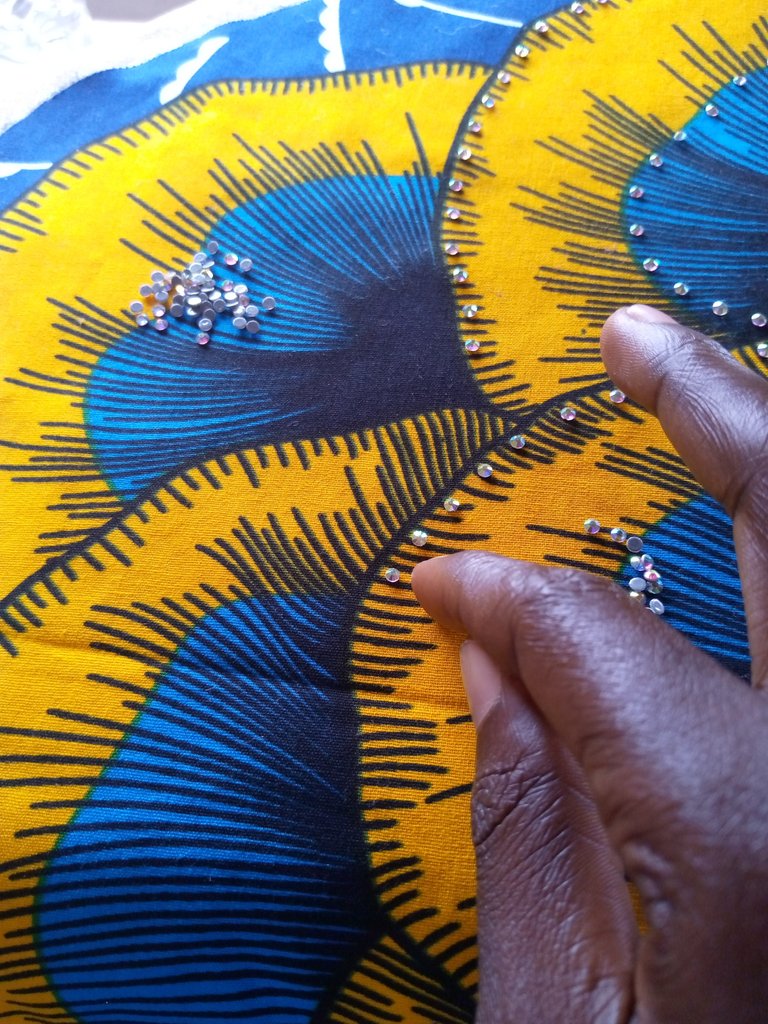 ---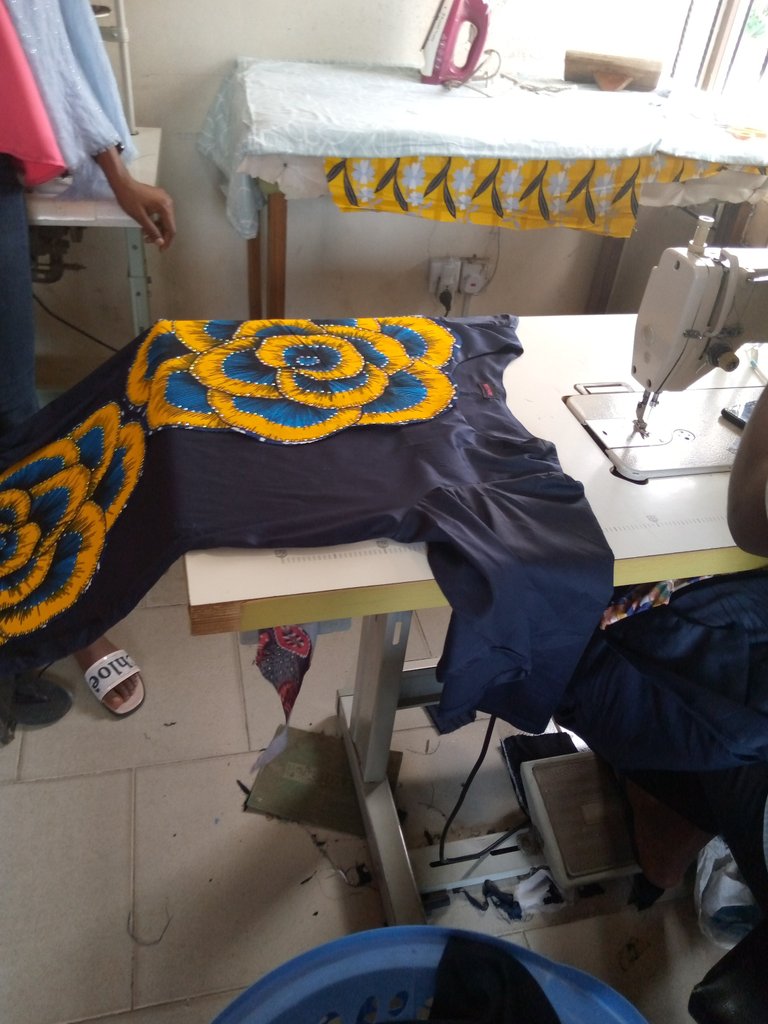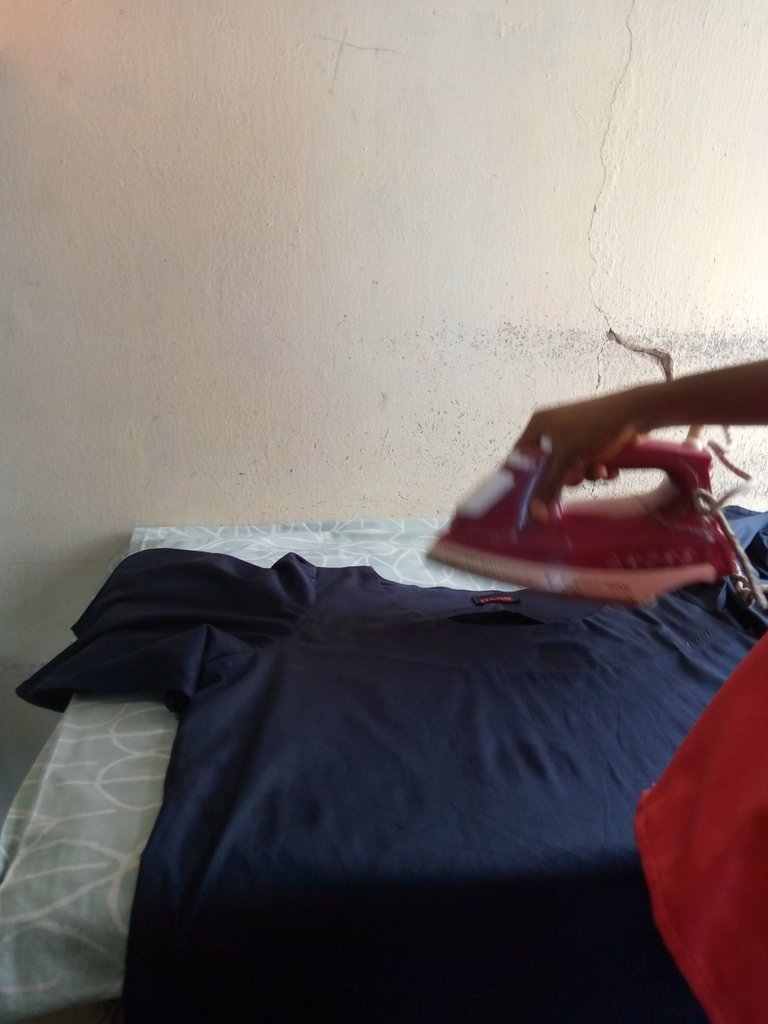 ---
---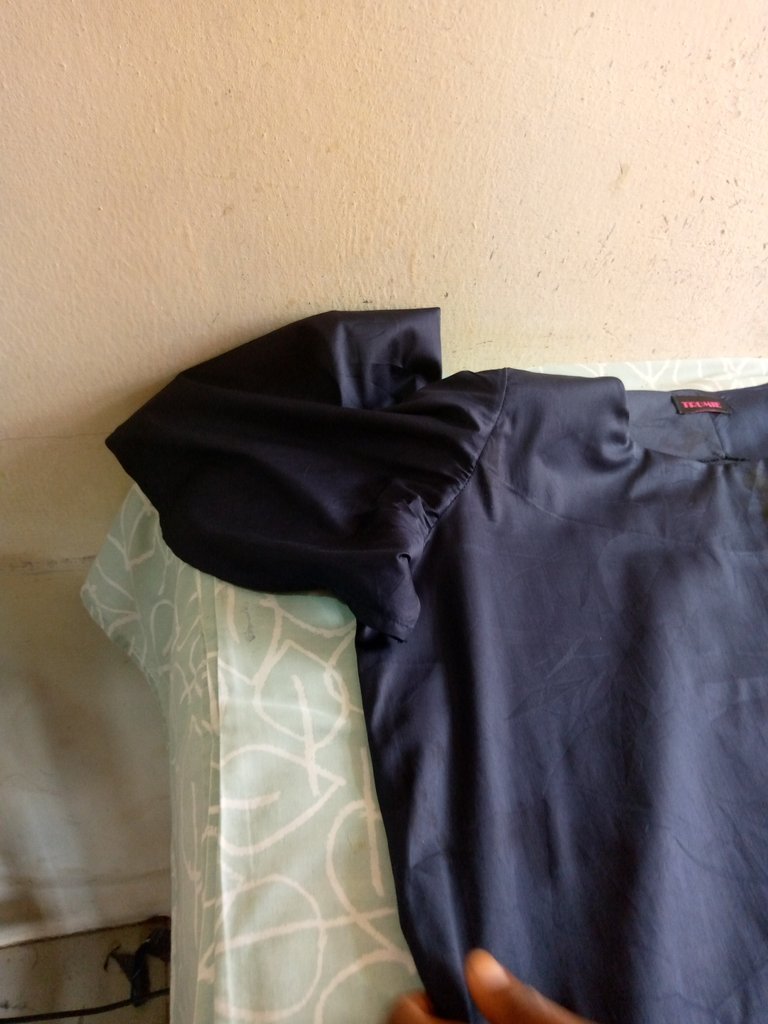 Sewing , weaving and finishing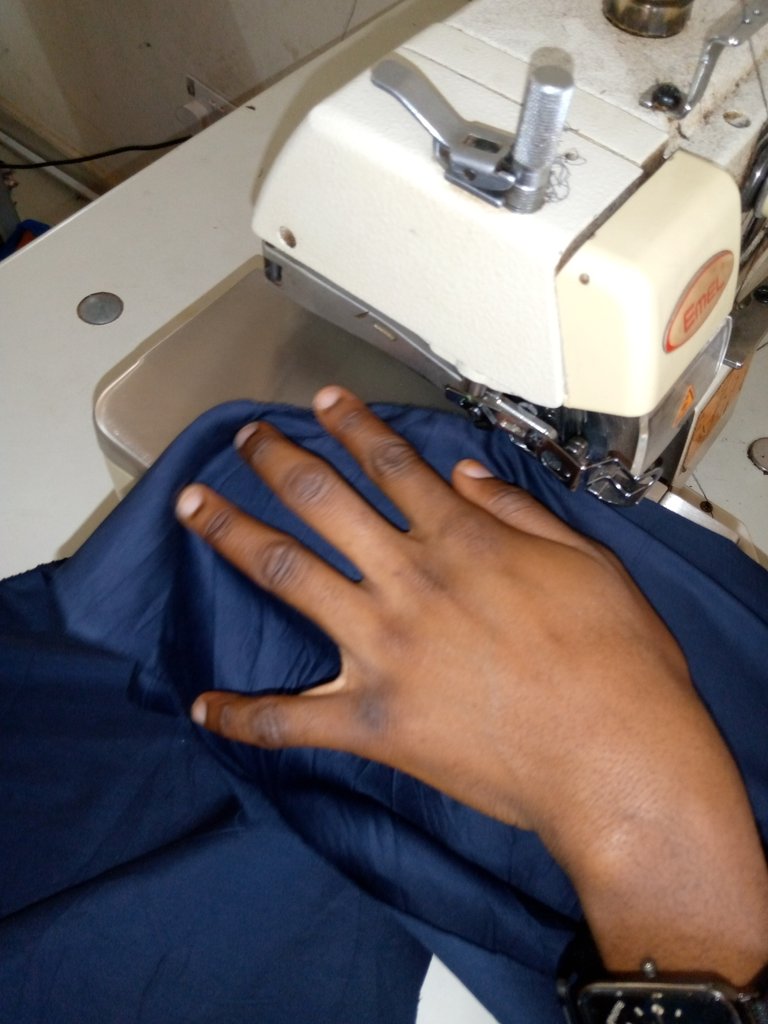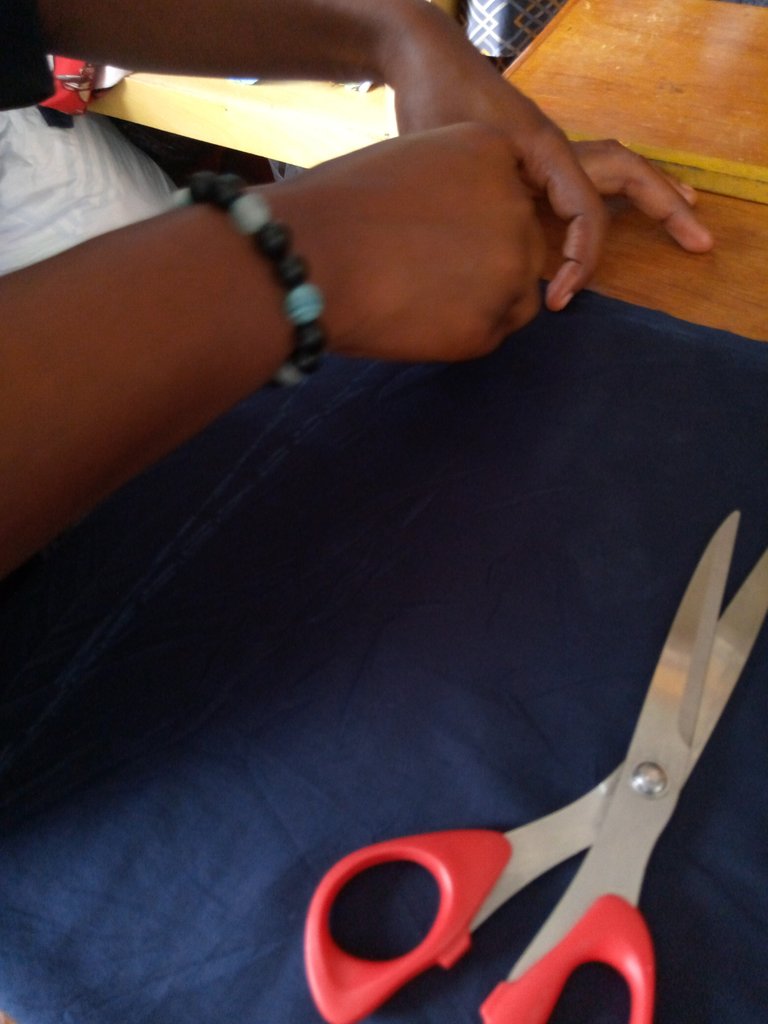 Cutting of the the A line dress.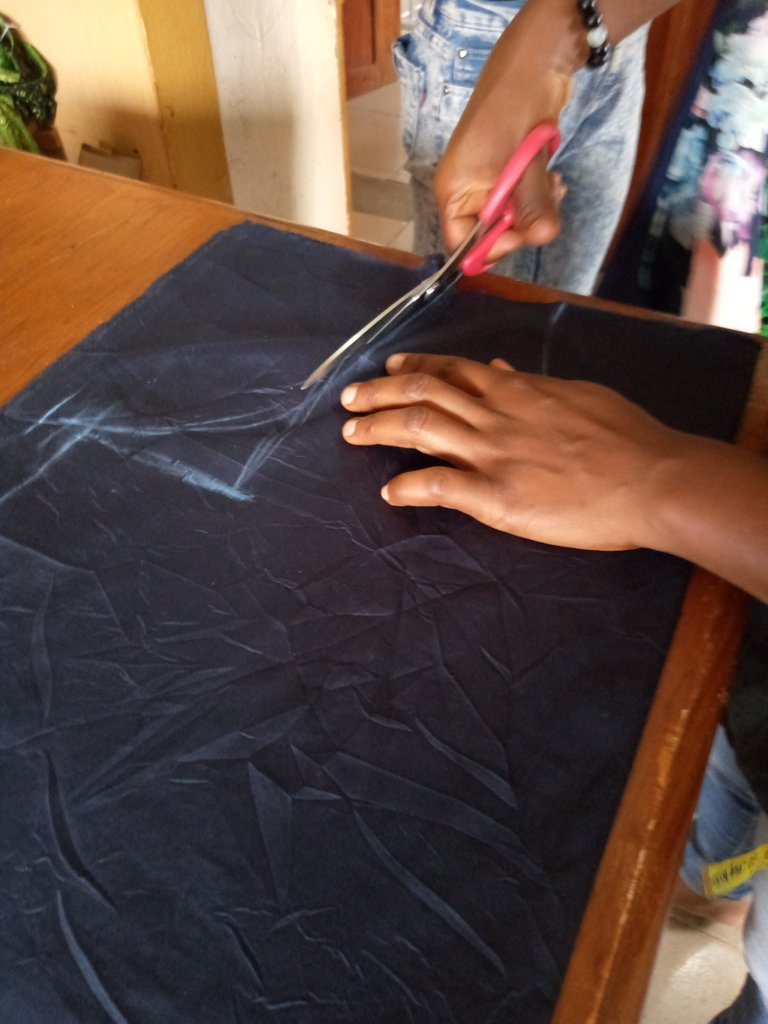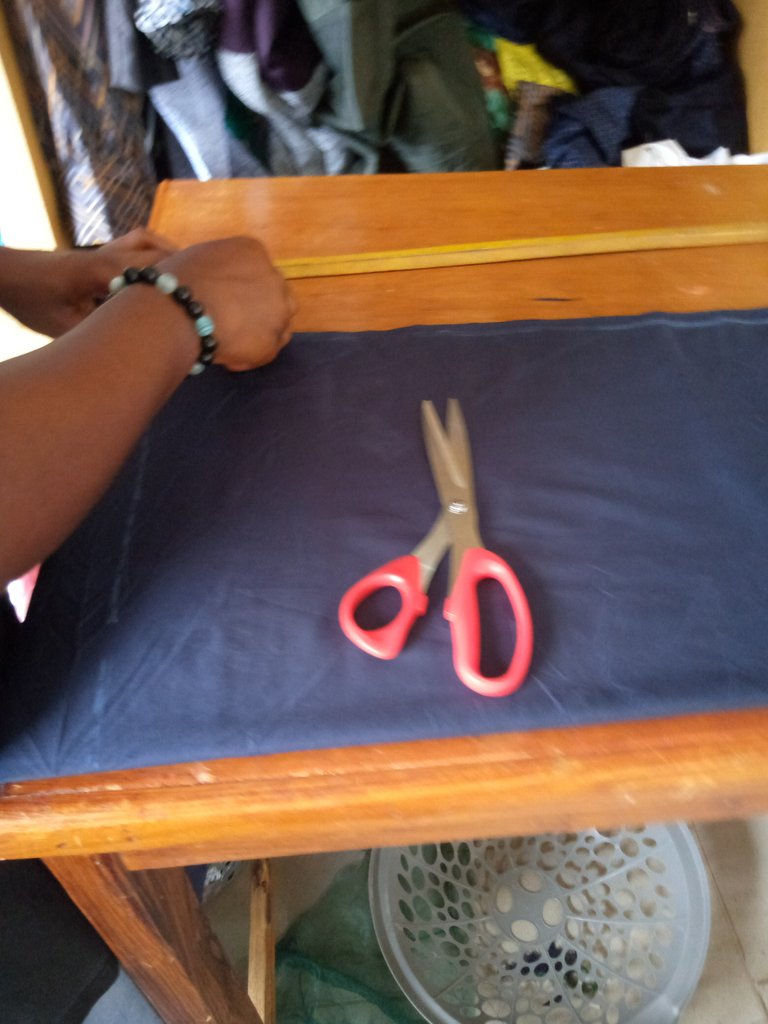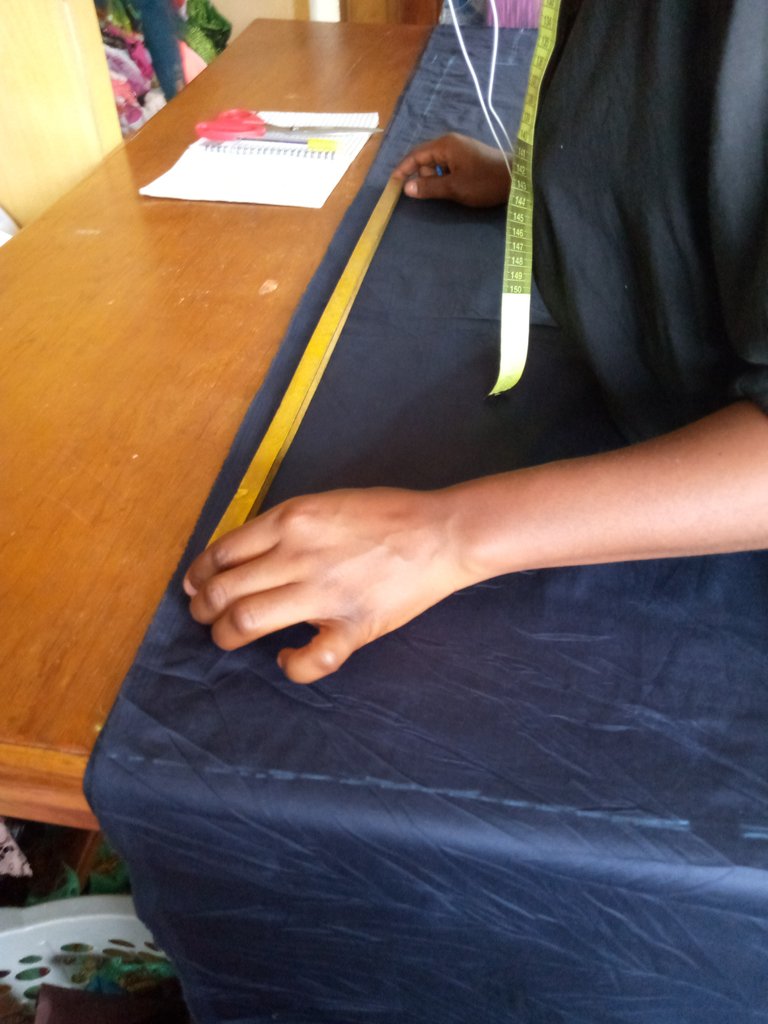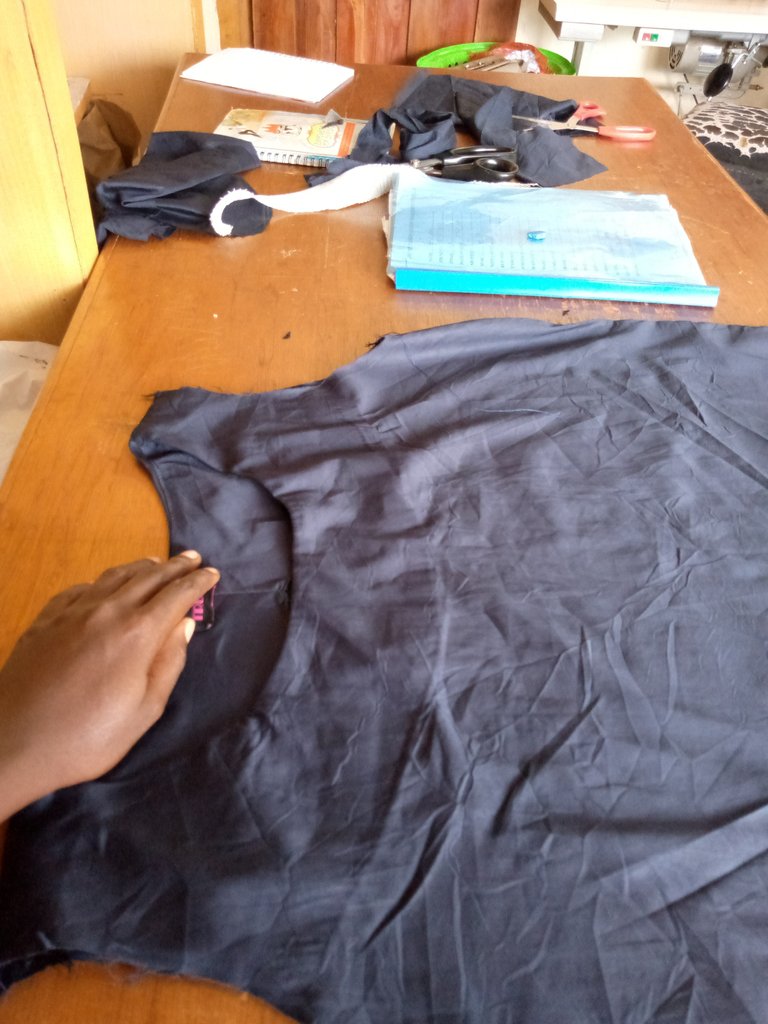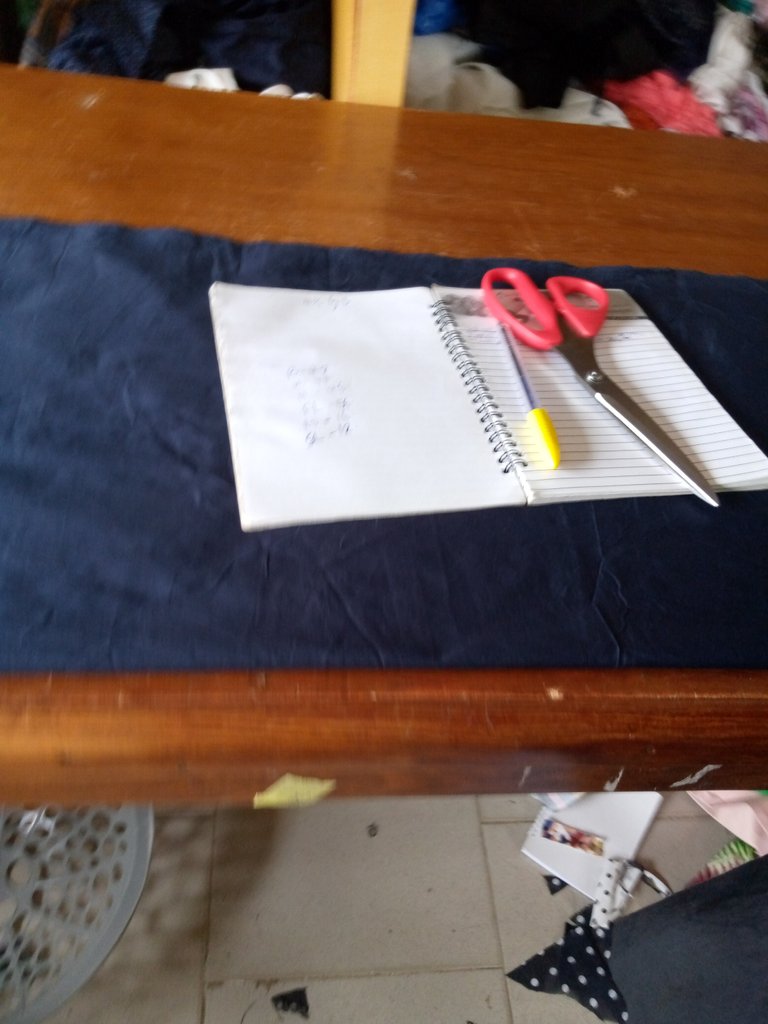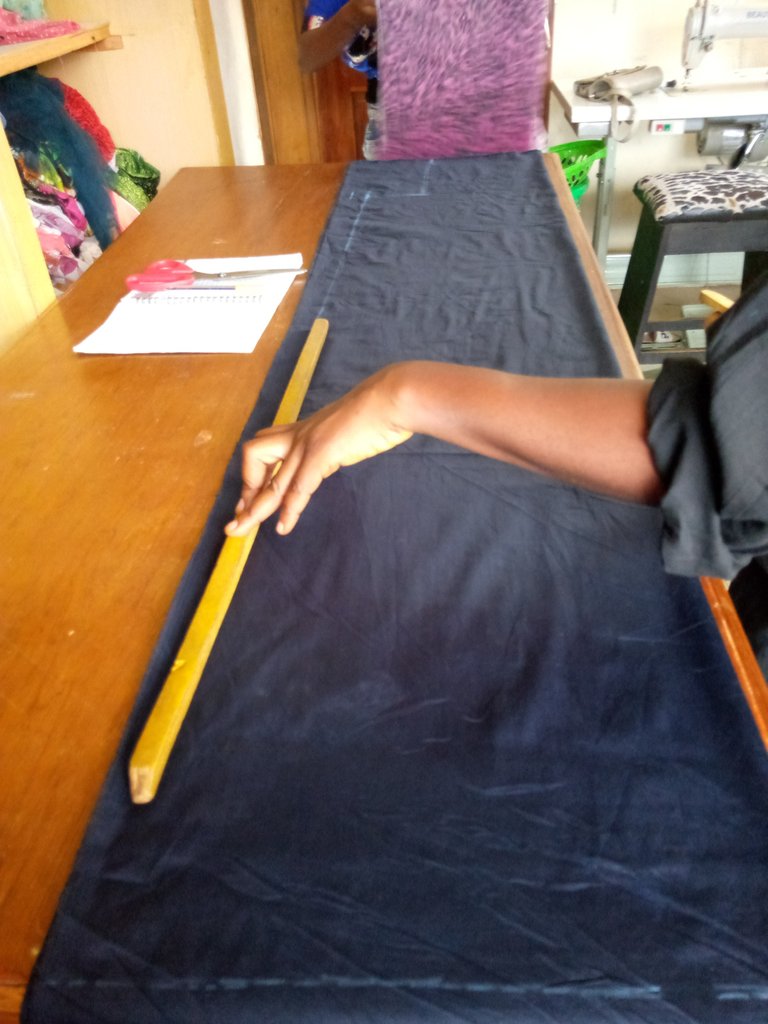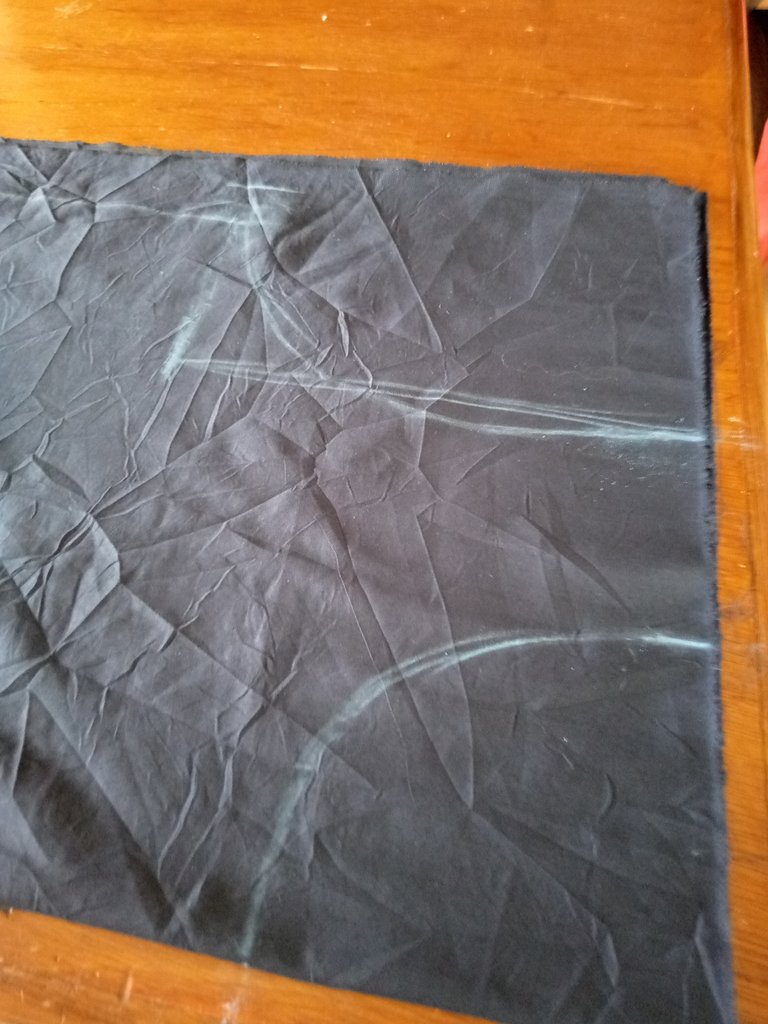 Here is how I did the embellishment
I got a scissors and cut out the flowery patterns on an ankara material.

Next I added an interface ( bff) to the wrong side of the fabric to give it more stiffness . This was done using a pressing iron to melt the glue on the interface into the fabric .

After that I took it to the stoning machine and creatively place stones on the fabric at a calculated distance that will give it the beautiful look you see below.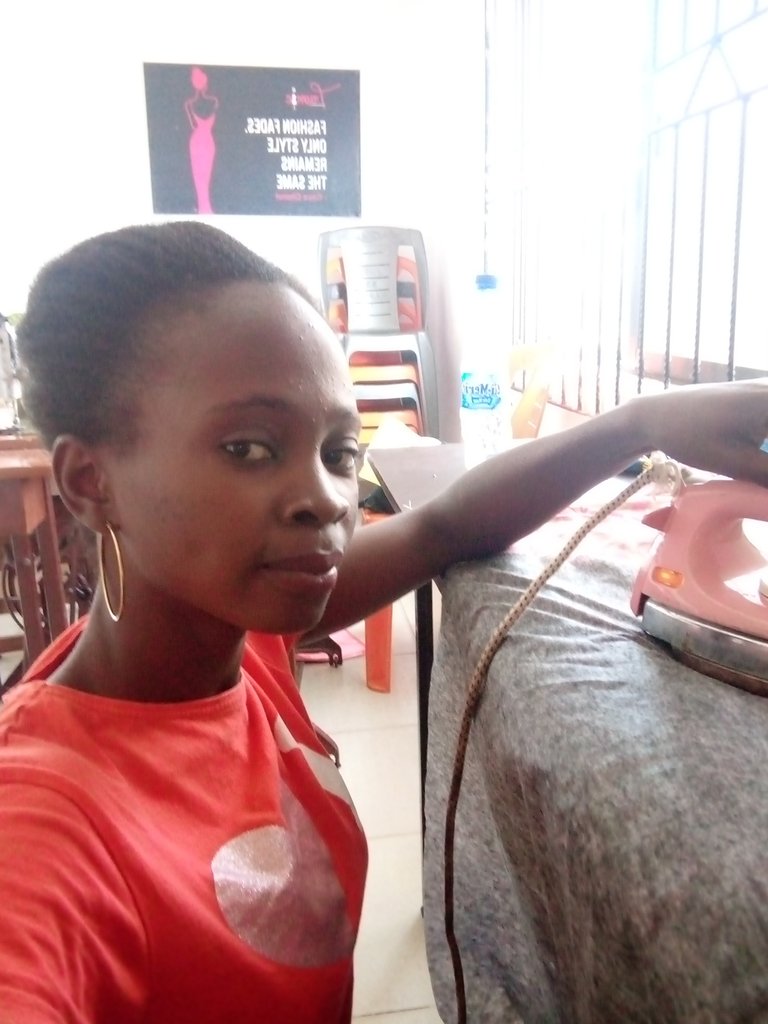 ---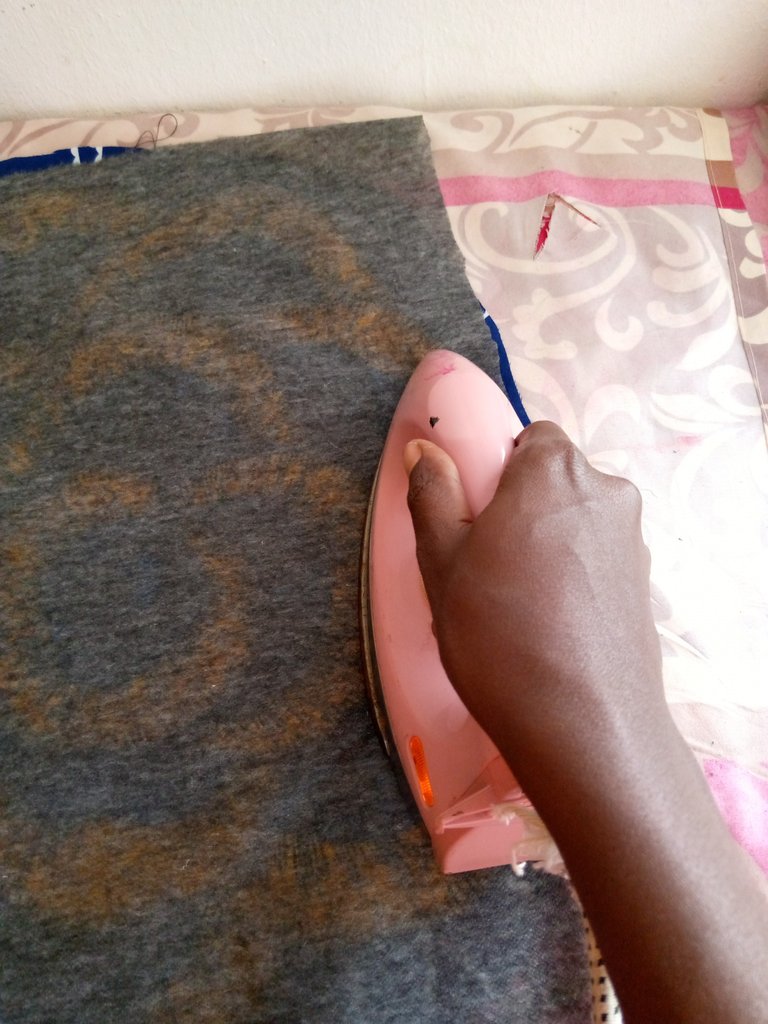 ---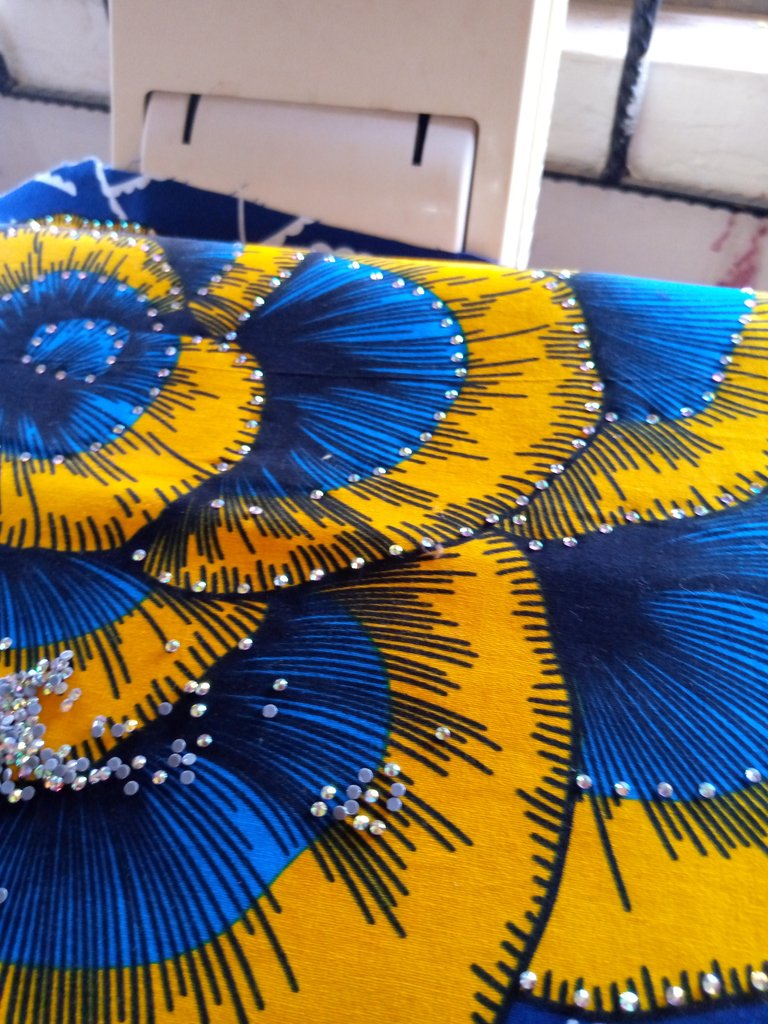 ---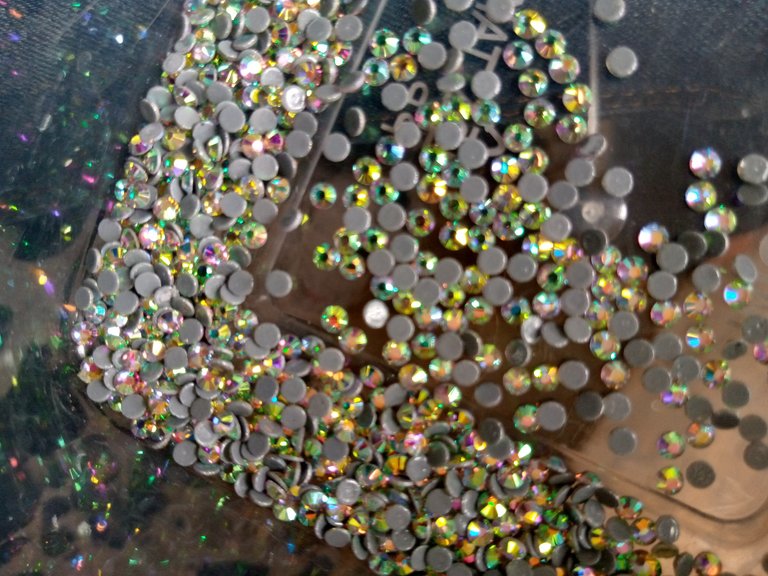 ---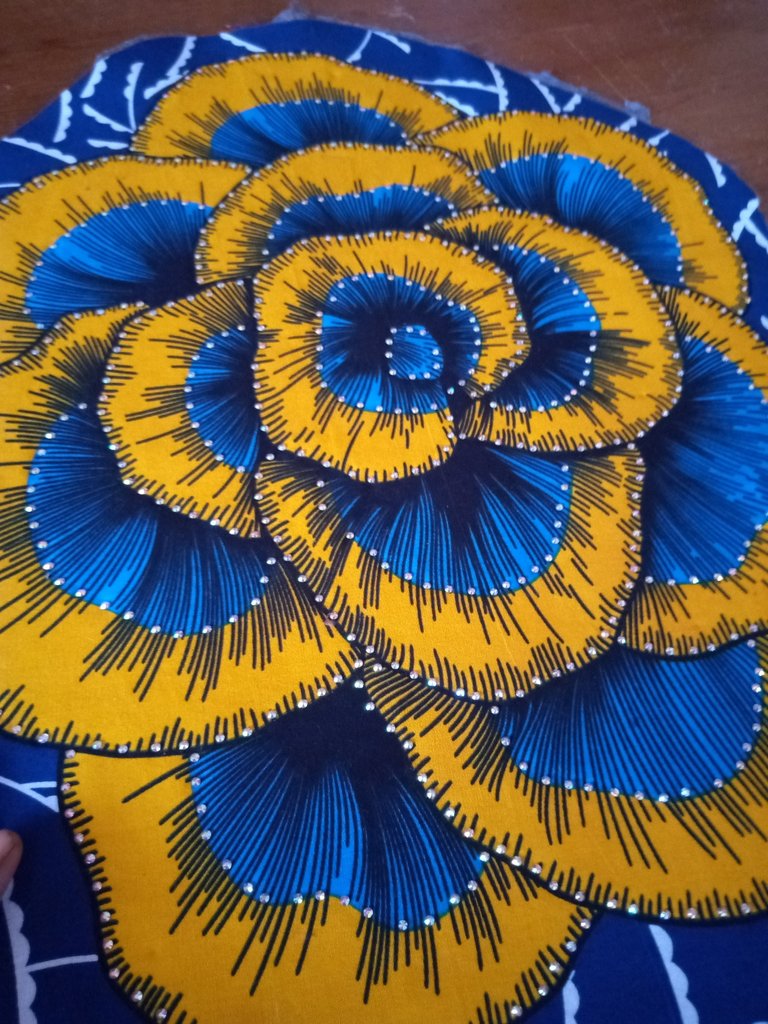 ---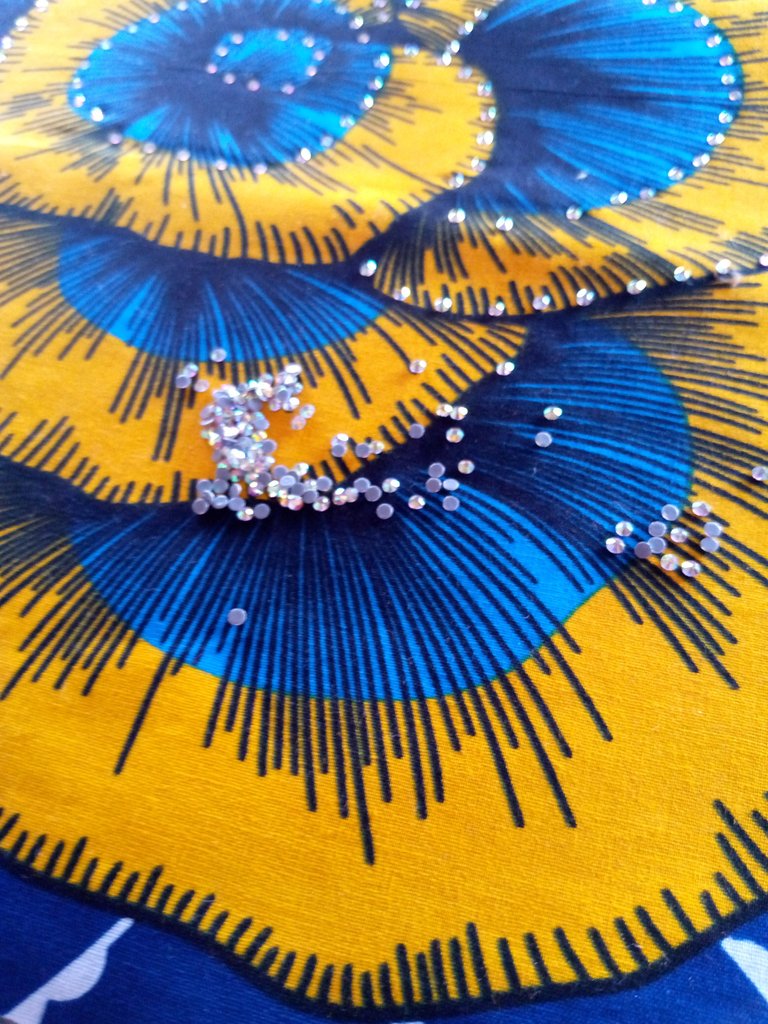 ---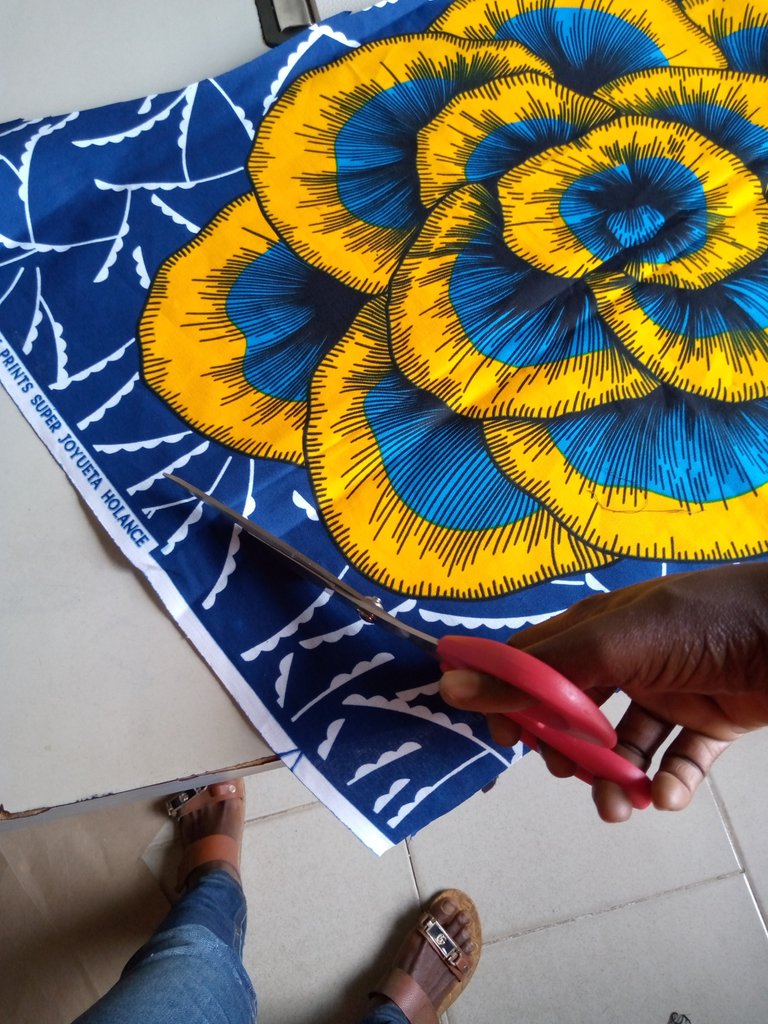 ---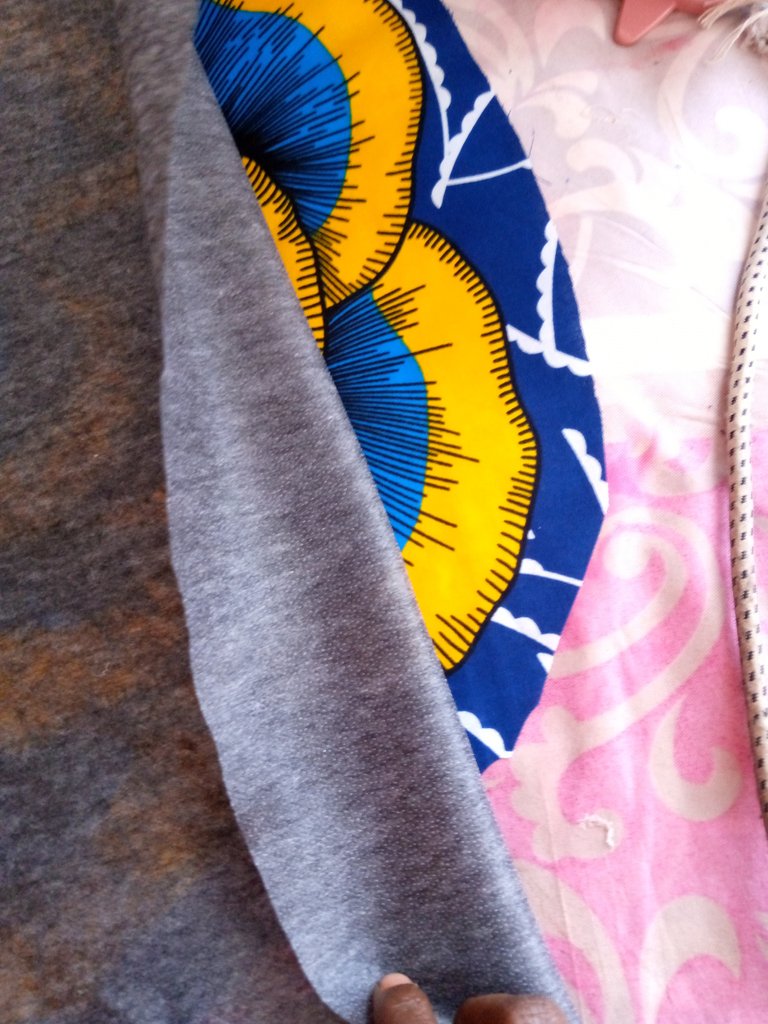 Please let me know if you like this dress and will want us to style your clothes as well.
Thanks for viewing my blog, feedback and comments are welcome.