Hello Hiveians
I have got plenty of jobs at hand these days because of the festivities and end of the year activities, I work all day and stay up most nights to work.
I don't want to disappoint a customer with late delivery or any other shortcoming of some sort.
Here is a quick panel skirt I have just concluded putting together.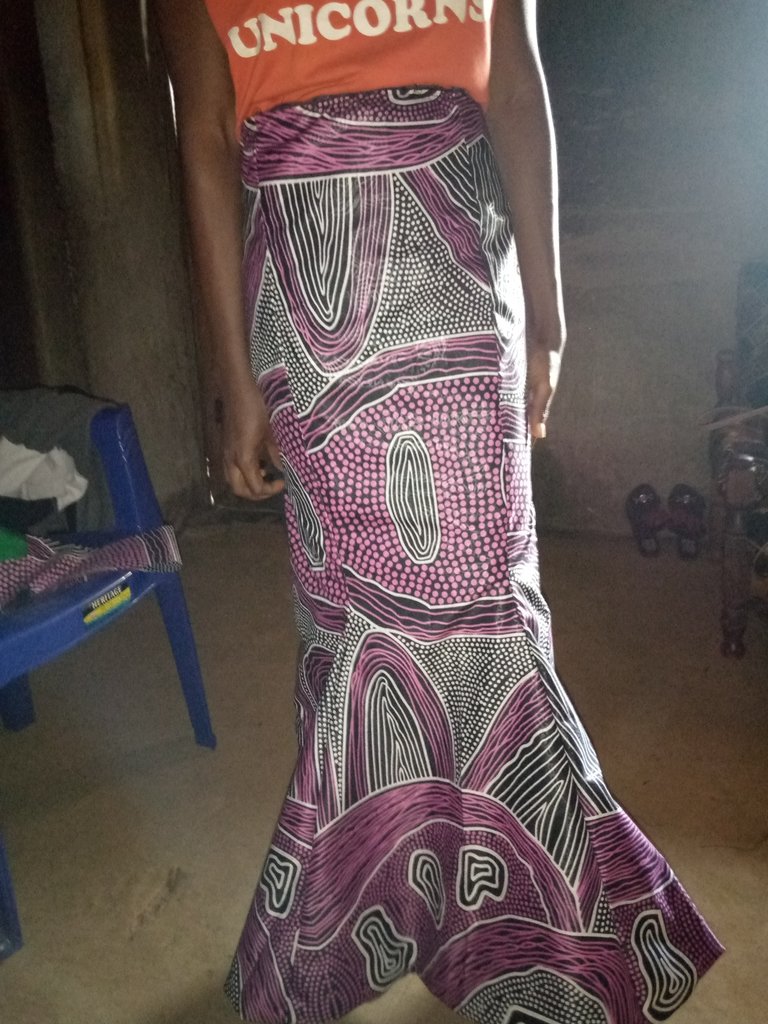 This skirt is usually fitted at the waist and hip then forms a flair from the knees down.
Now this can only fit my customers profile though it looks shabby in me, its not my own body measurement
Here is how I did the cutting and stitching on my manual machine.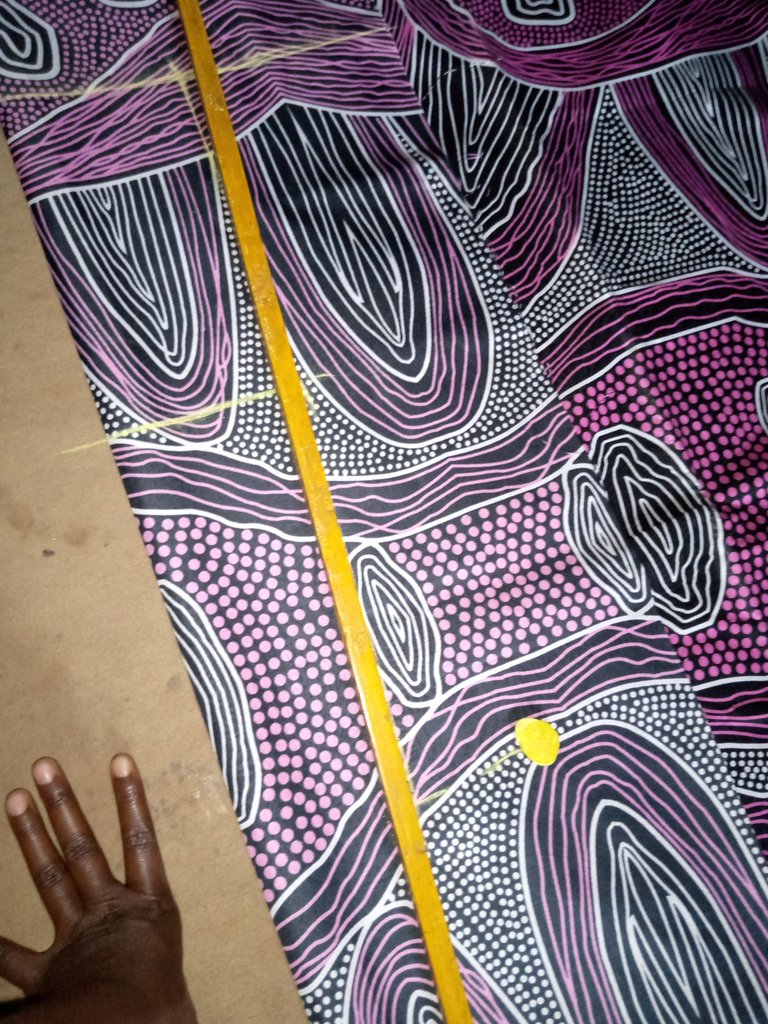 ---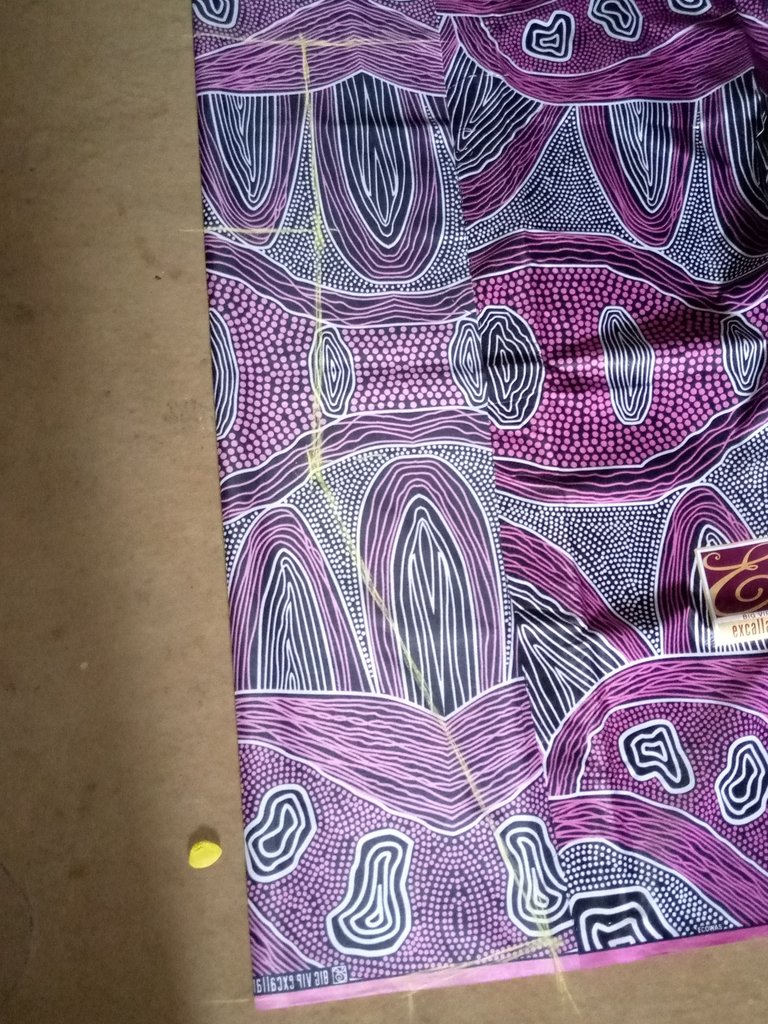 ---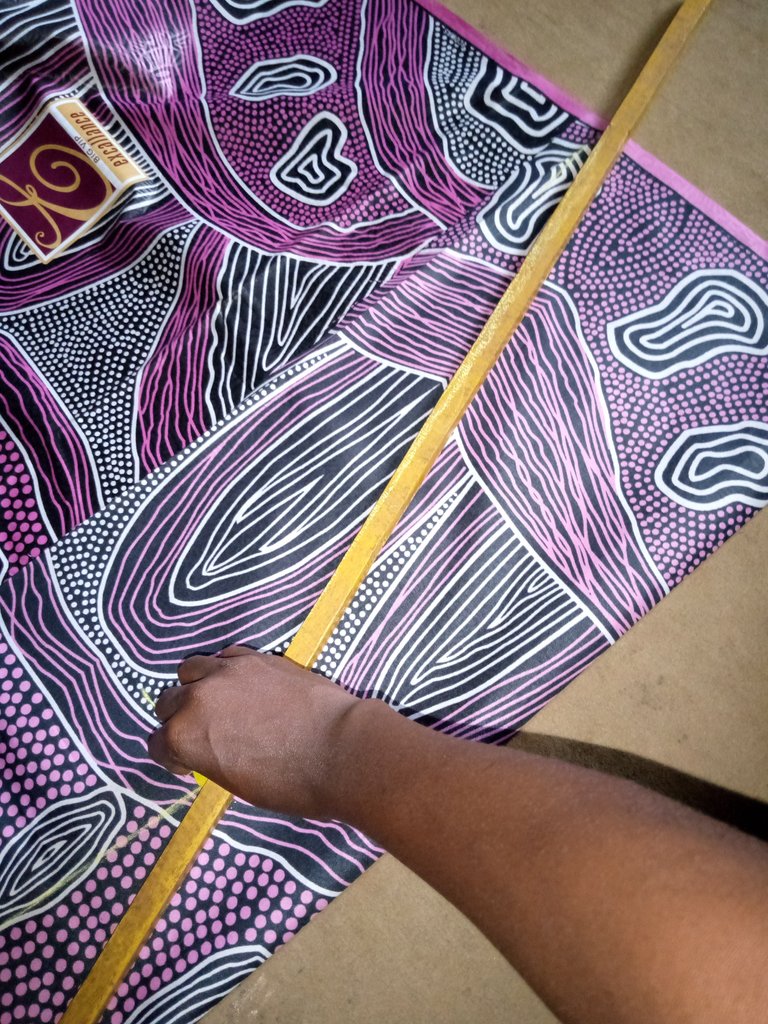 ---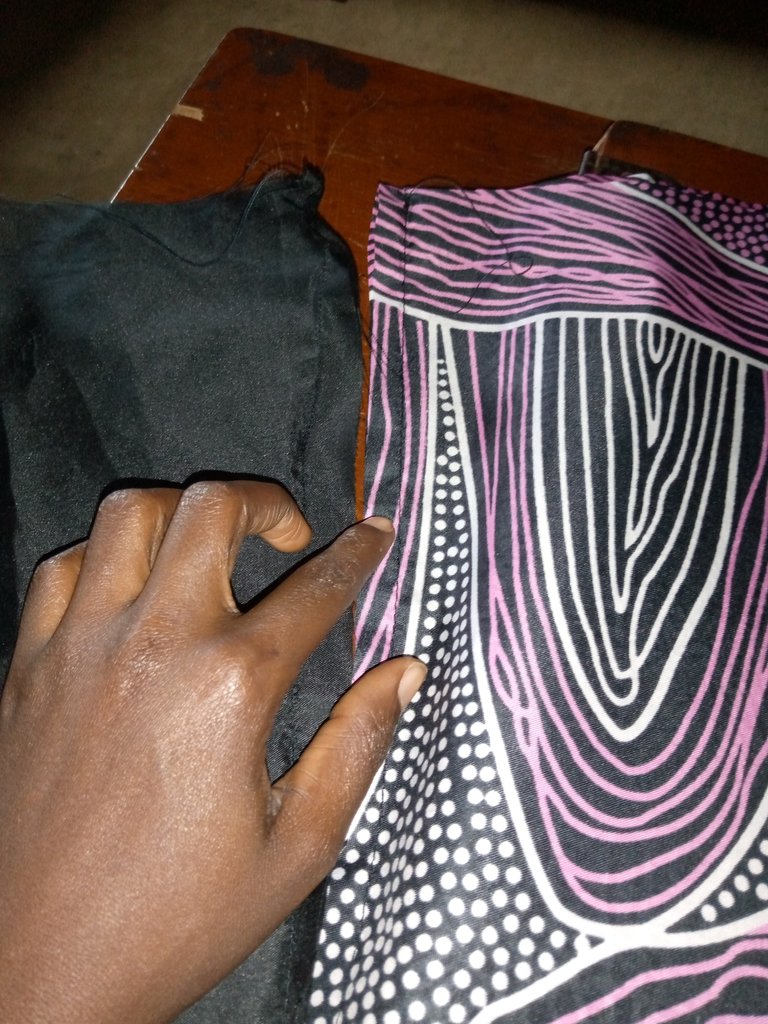 To make this you may need a free hand sketch paper illustration
Feel free to ask me how in case you wanna do this yourself.
Thanks for visiting my nlog