Hello Hiveians
Design and creativity is basically needed in fashion, each time I try to find out new patterns, style or a adjustment to an old design to make it look better.
Here am showing how how I made a three layer flair sleeve for a white lace iro gown I am making for my sister Introduction ceremony coming up this weekend.
Bit by bit I started making this dress from the pattern to cutting, adding interface, stitching and now am on the sleeve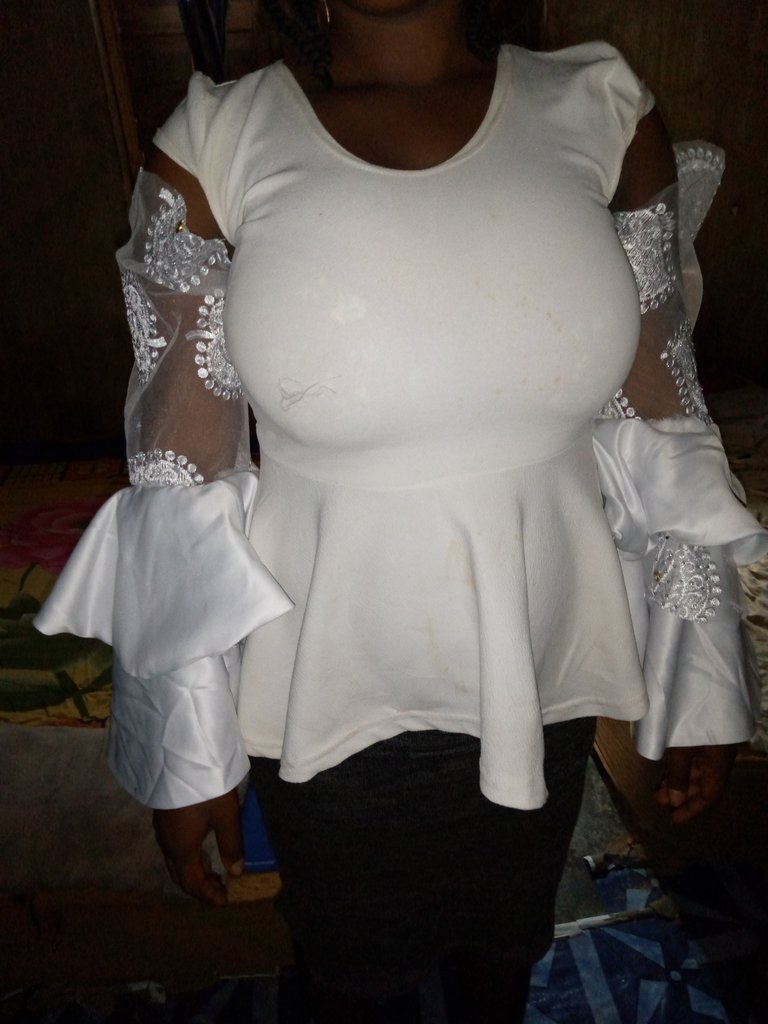 ---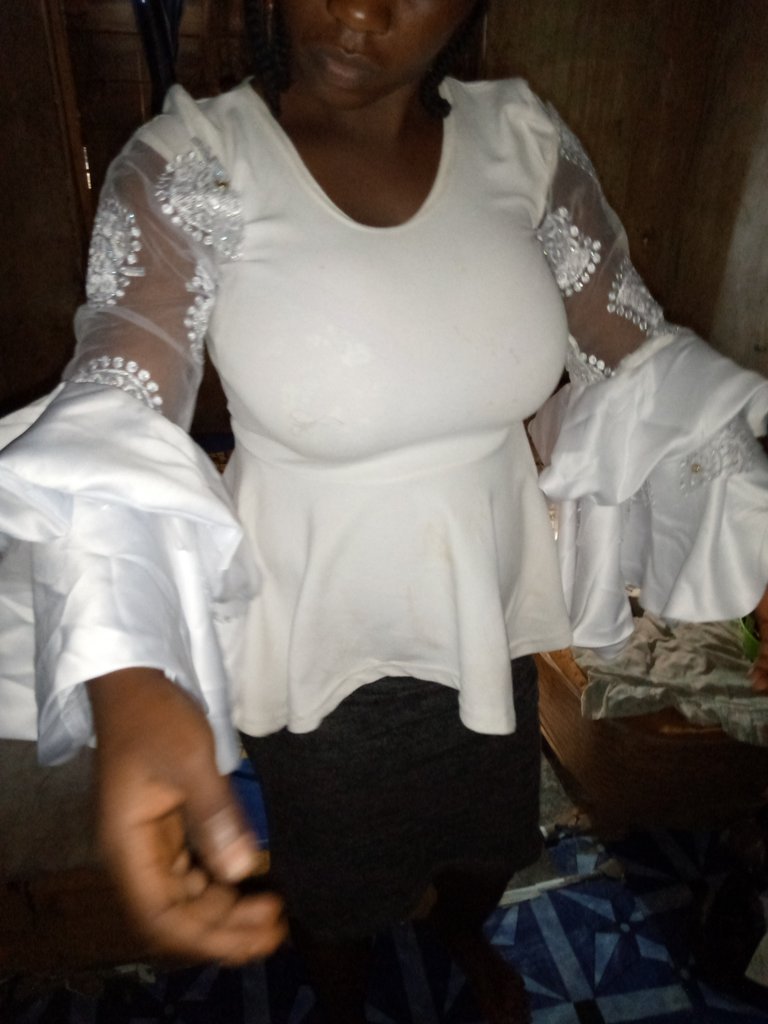 ---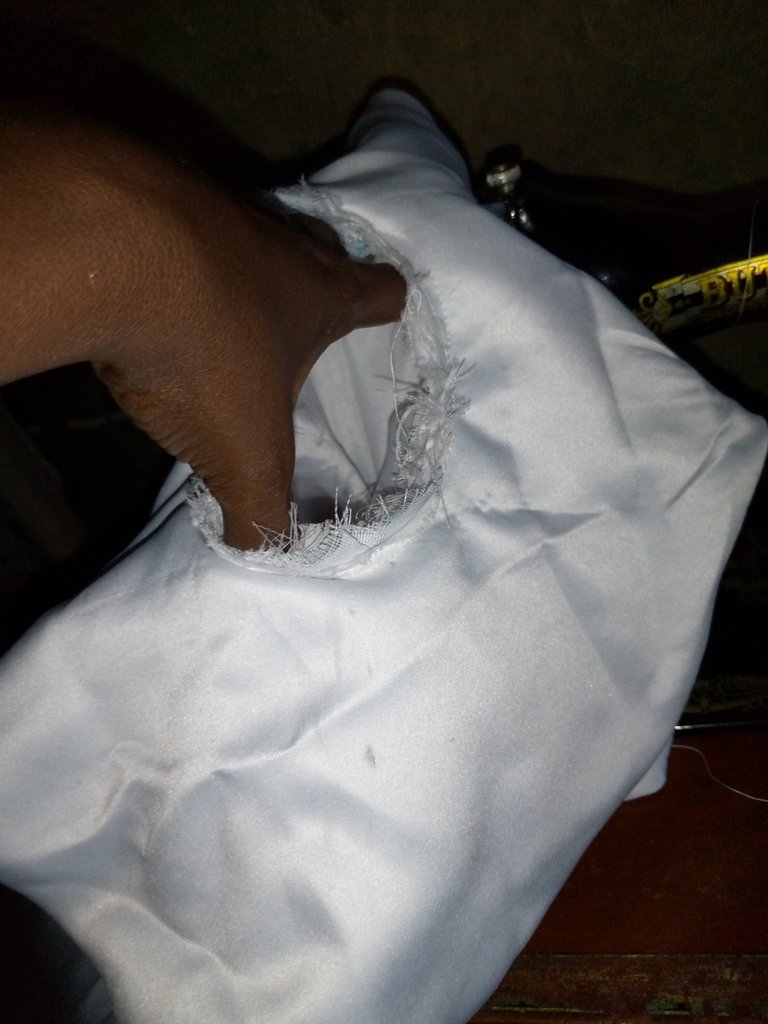 ---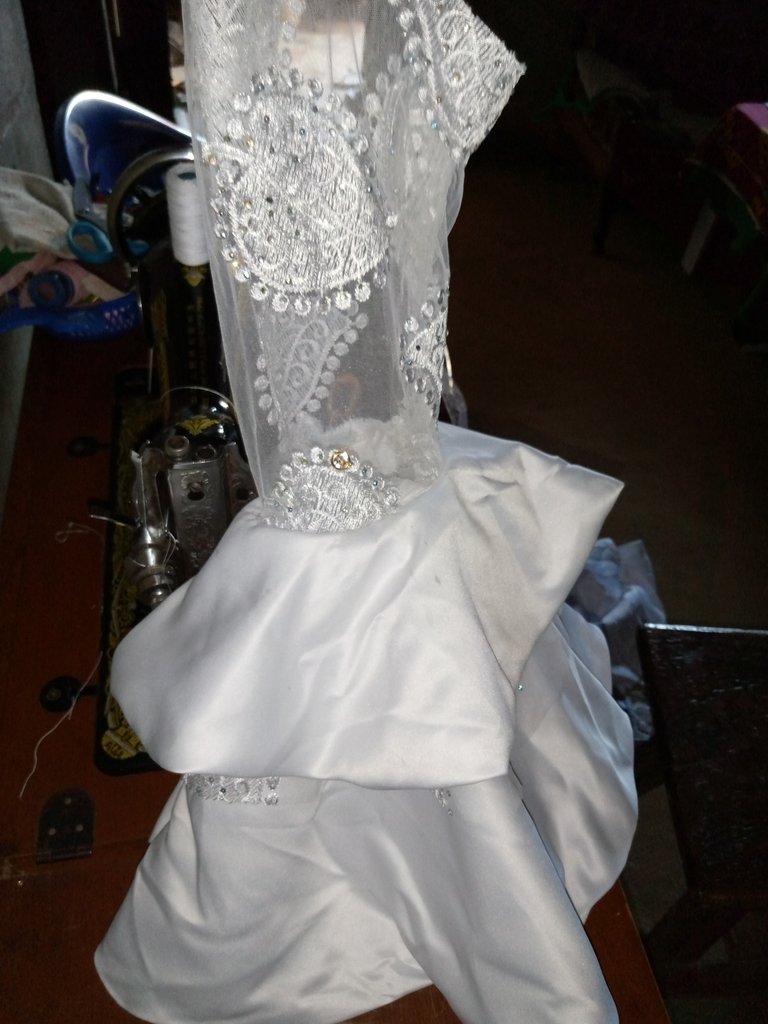 Process.
Step one
I started by drafting her sleeve pattern on a cardboard, cutting it on the fabric and then stitching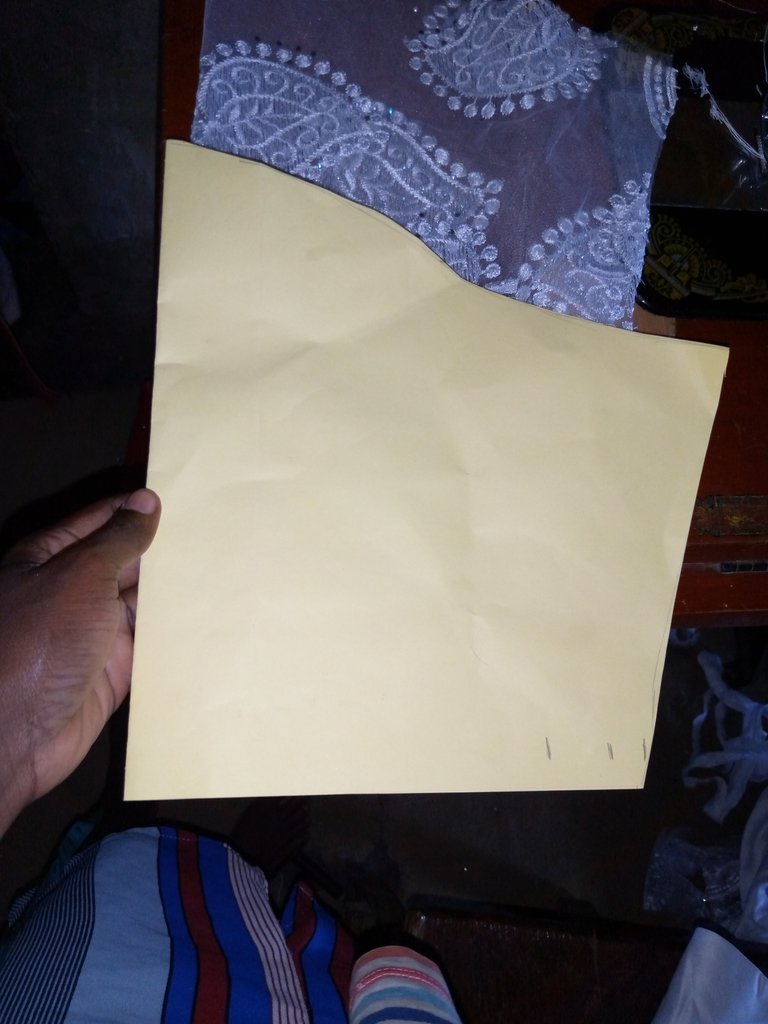 ---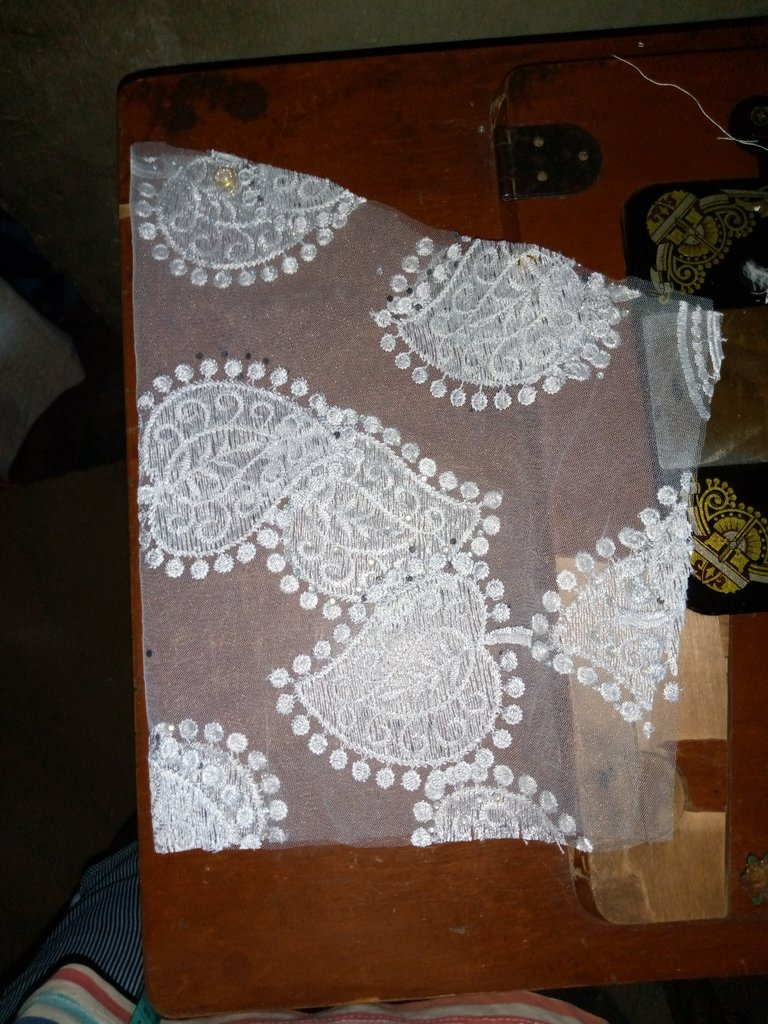 Step 2
I made a three layer flair cut of different sizes using her sleeve circumference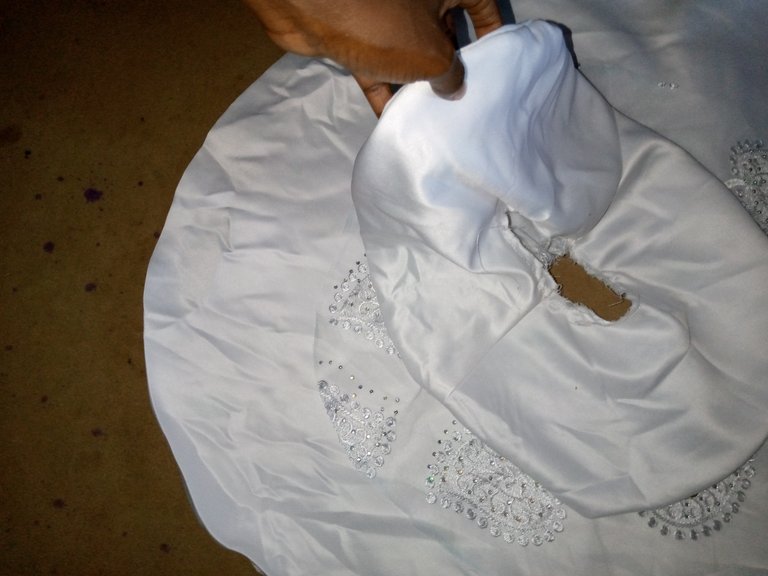 ---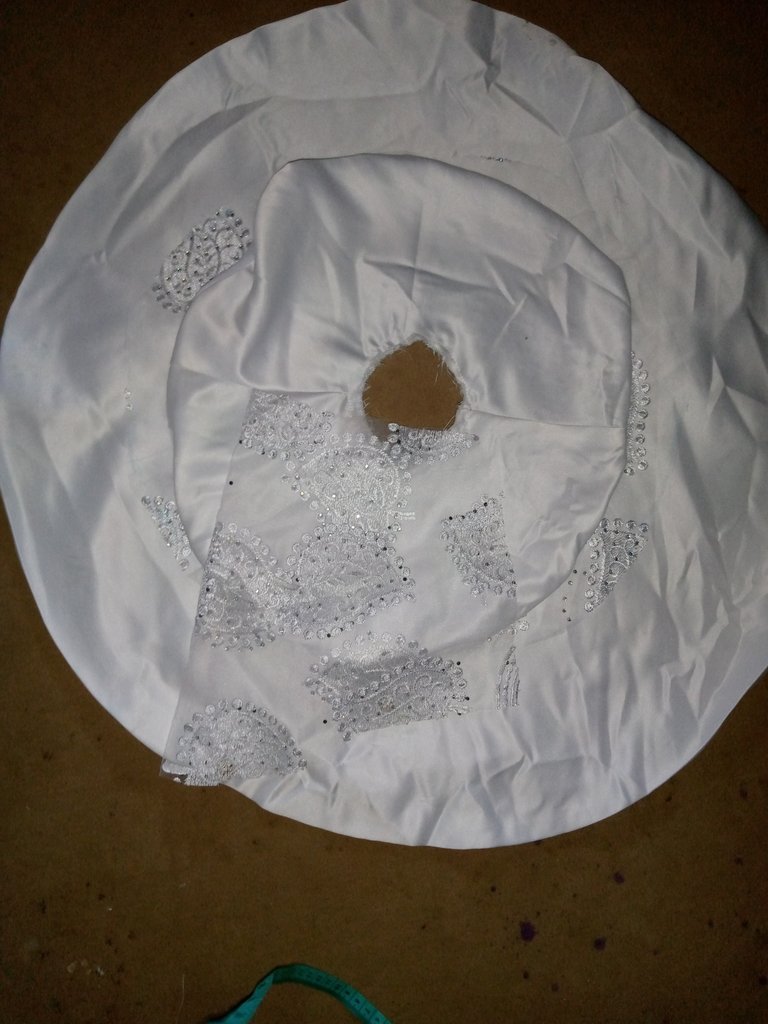 ---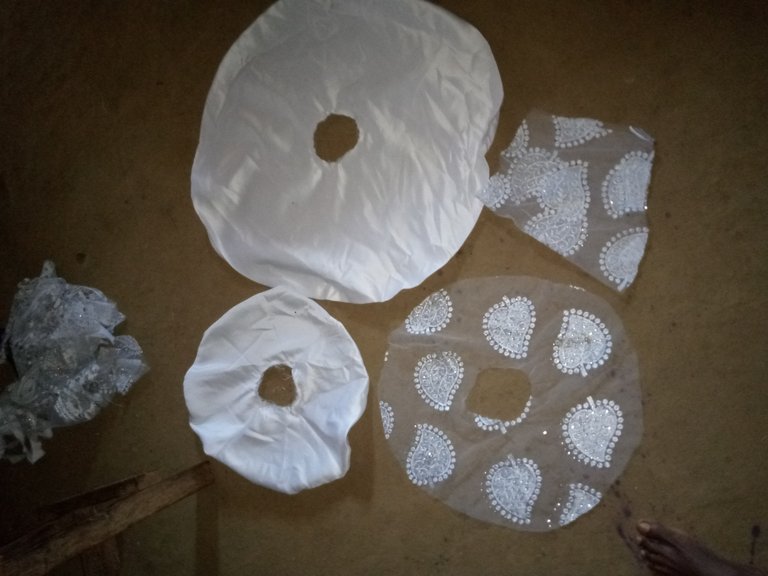 Step 3
This will be addition of applique on the second layer such that the difference between each layer will be a three inches difference.
Next I stitched all the pieces together and and got a pair of sleeve for the dress.
Thanks for viewing this simple tutorial on how I made a three layer sleeve