Hello Hiveians
A designed bubu dress is a dress that it fitted from the knees down to the desired length while it forms a fall, or folded pleats at the waist and hips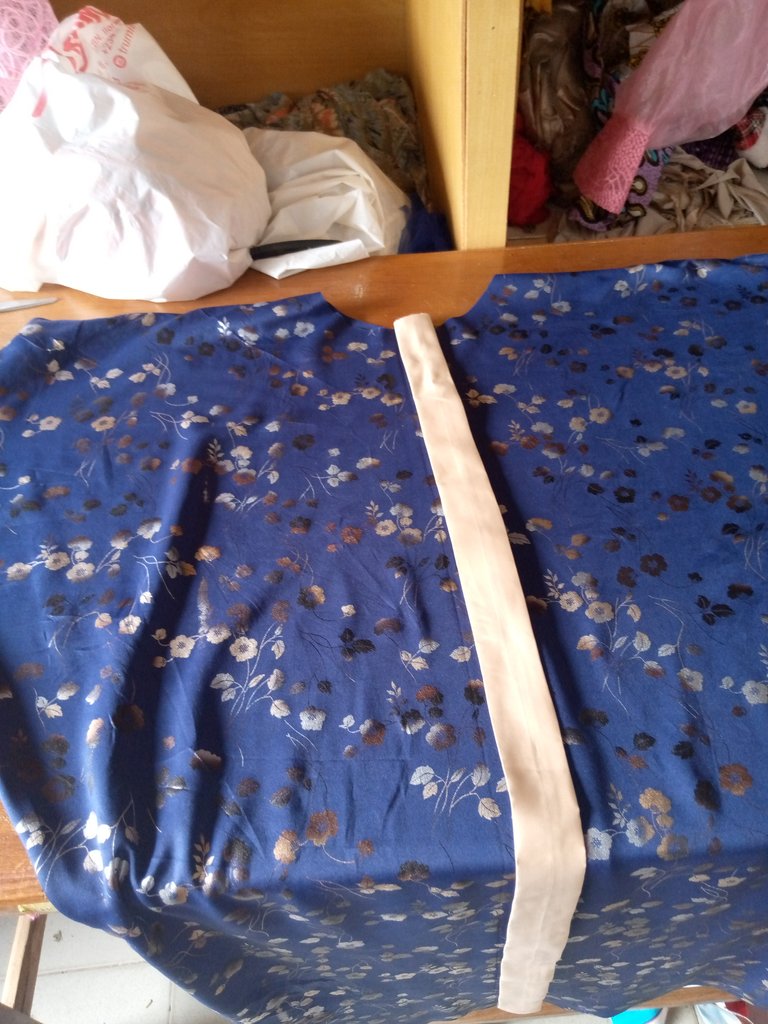 To get this design made I have a free hand sketch illustrations which I have done and always follow as my own pattern for making this dress.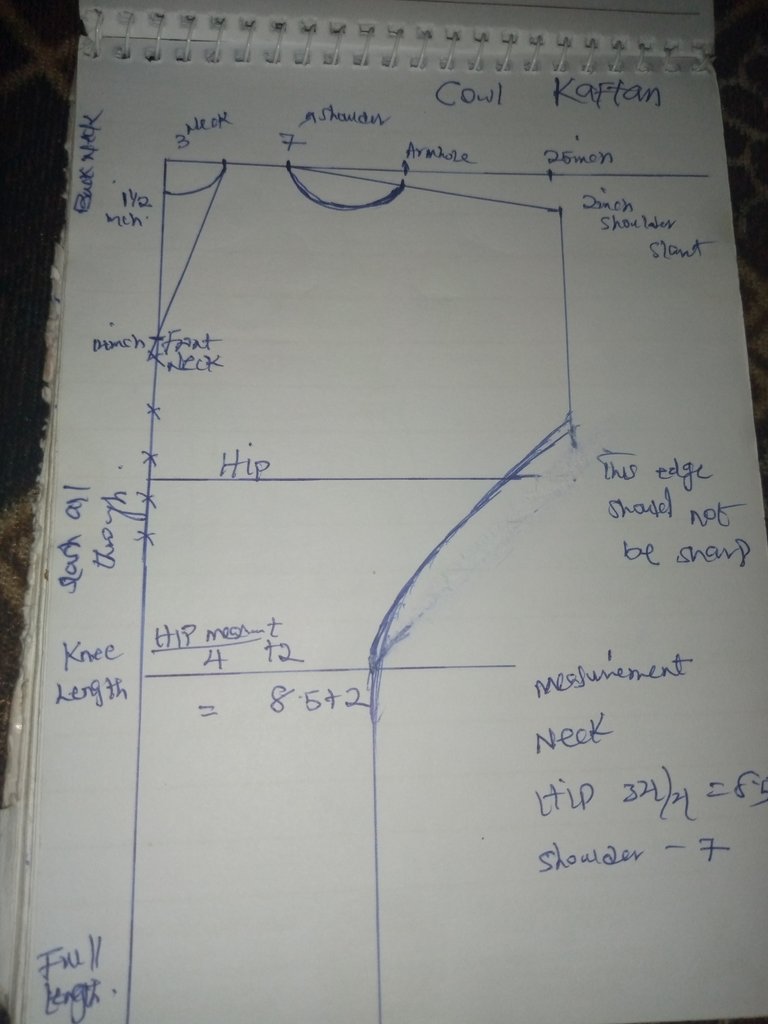 After folding a fabric into two a desired neckline is drawn and the armhole follows on thesame shoulder line. An excess measurements is then added that will form the pleats or fall.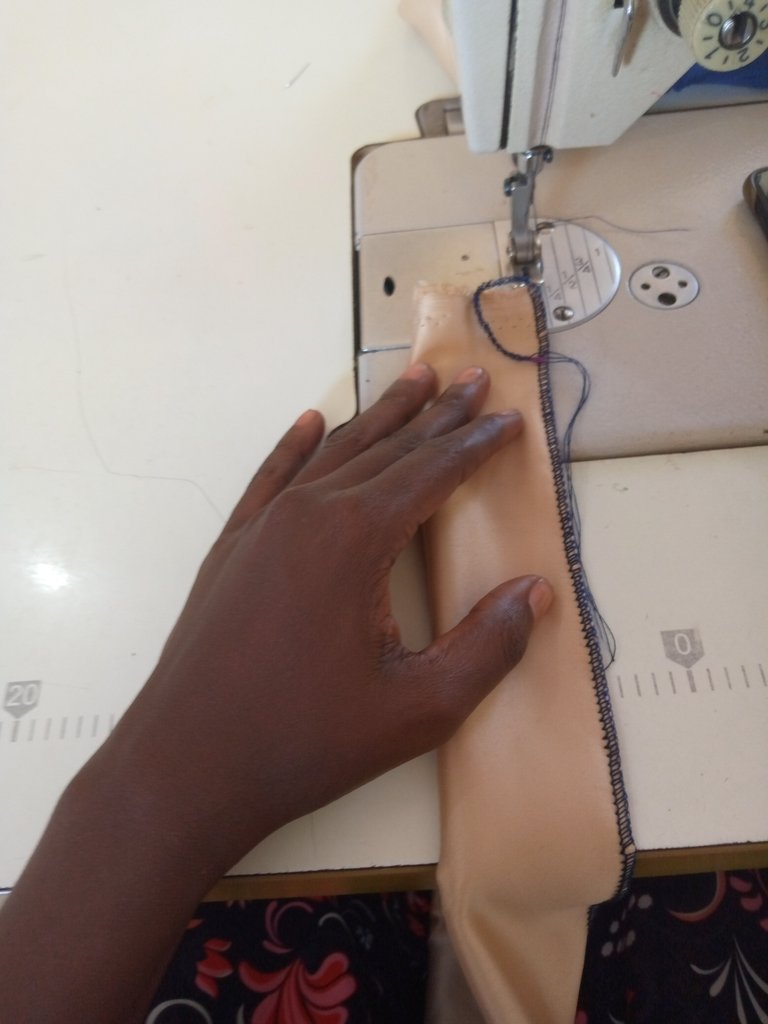 A 2inches golden color satin fabric that was cut weaves and stitched will be used for the middle band.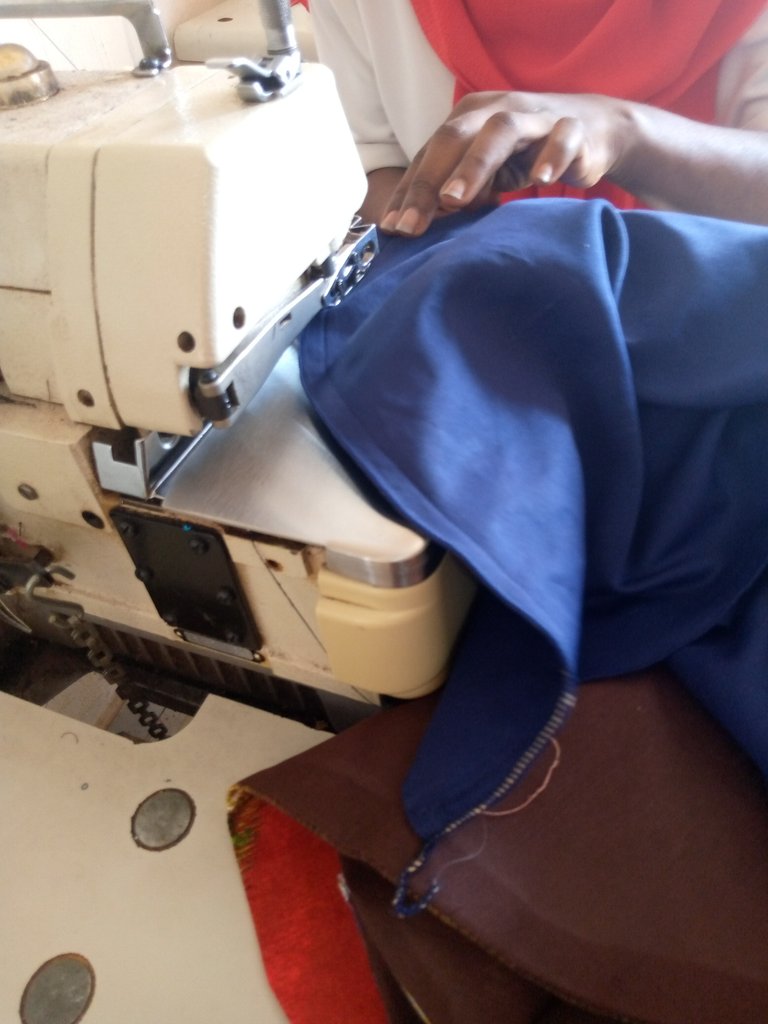 Weaving and neat finishing for the seam lines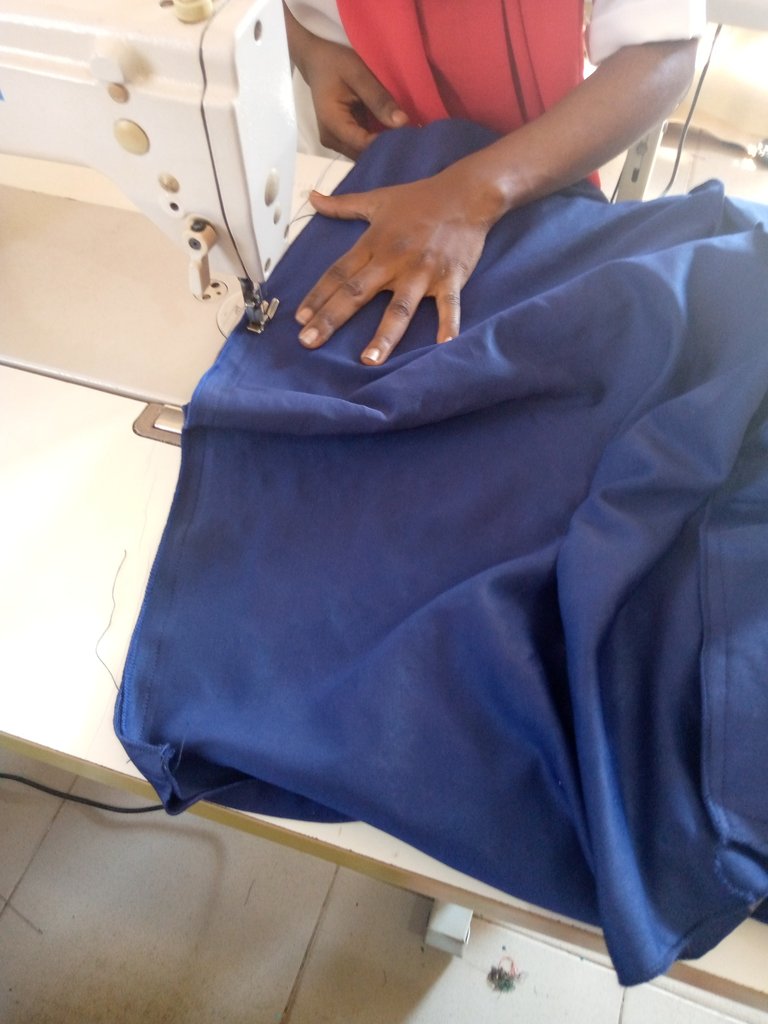 Stitching of basic front and back bodice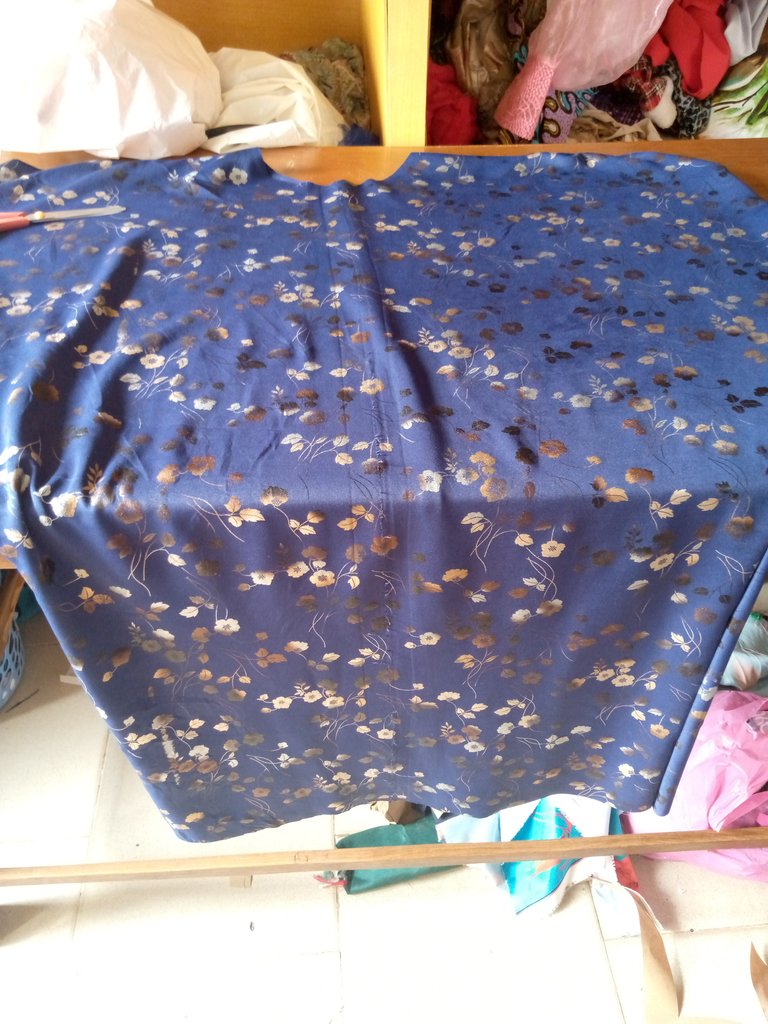 ---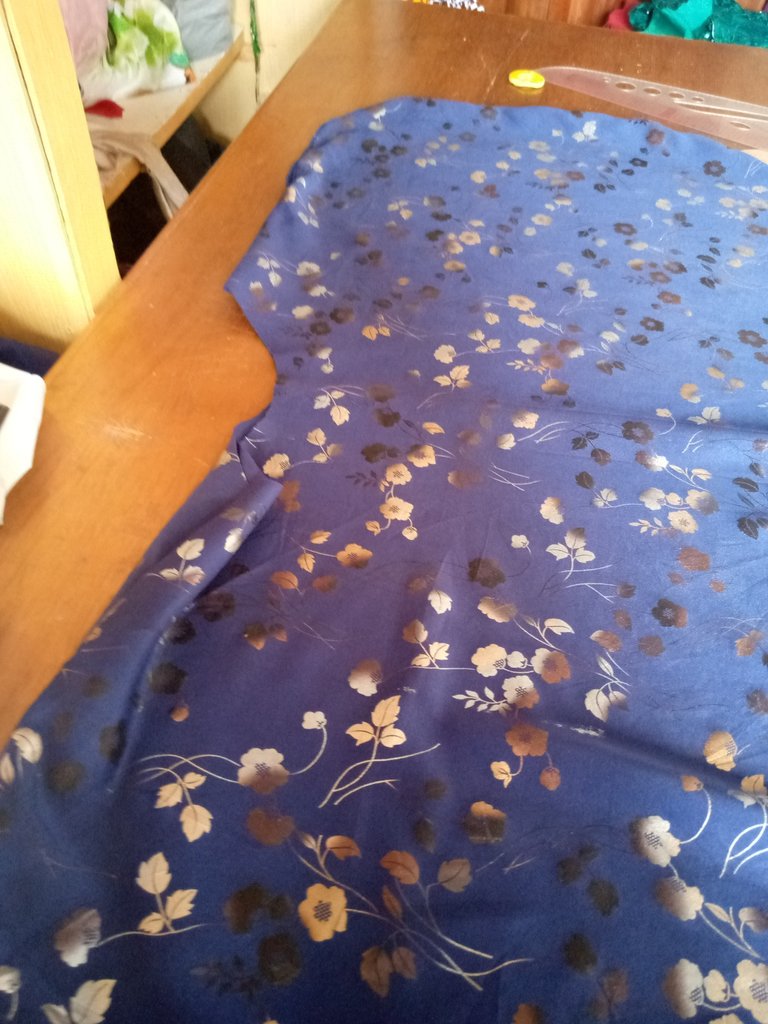 Ironing of the band.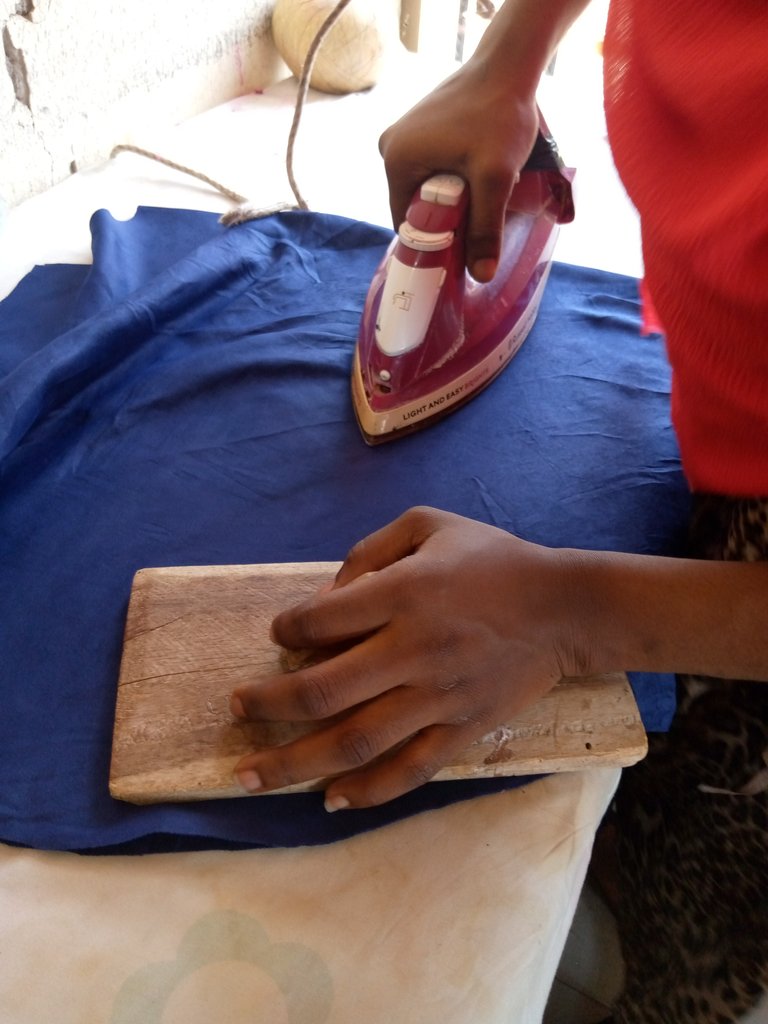 ---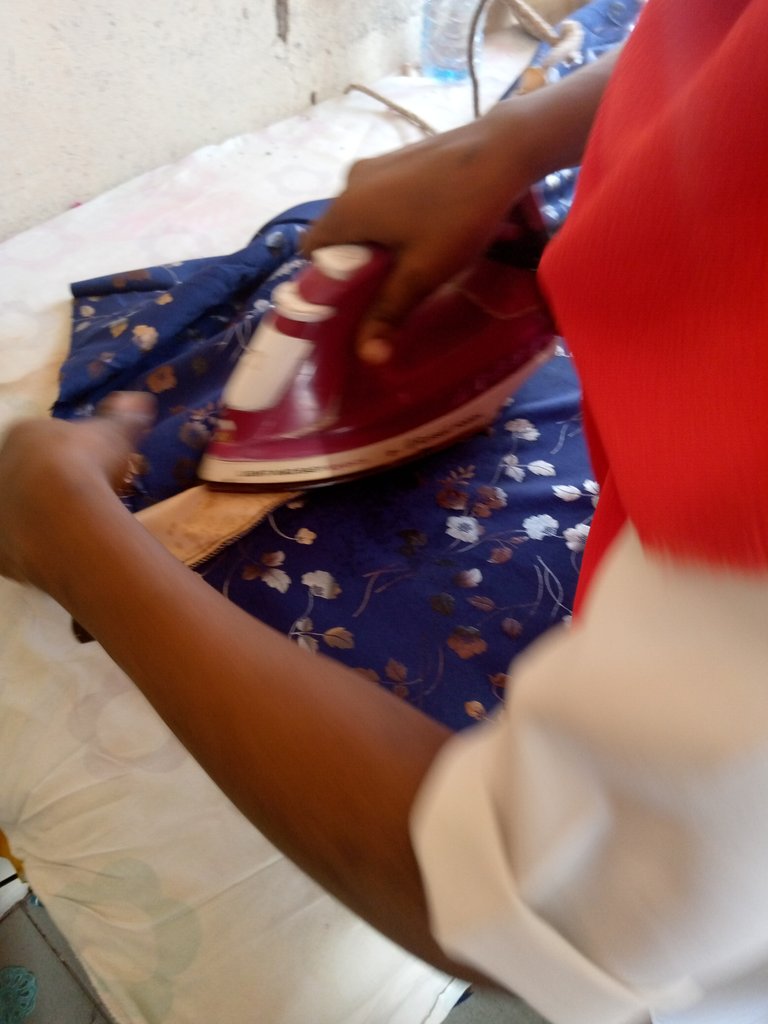 ---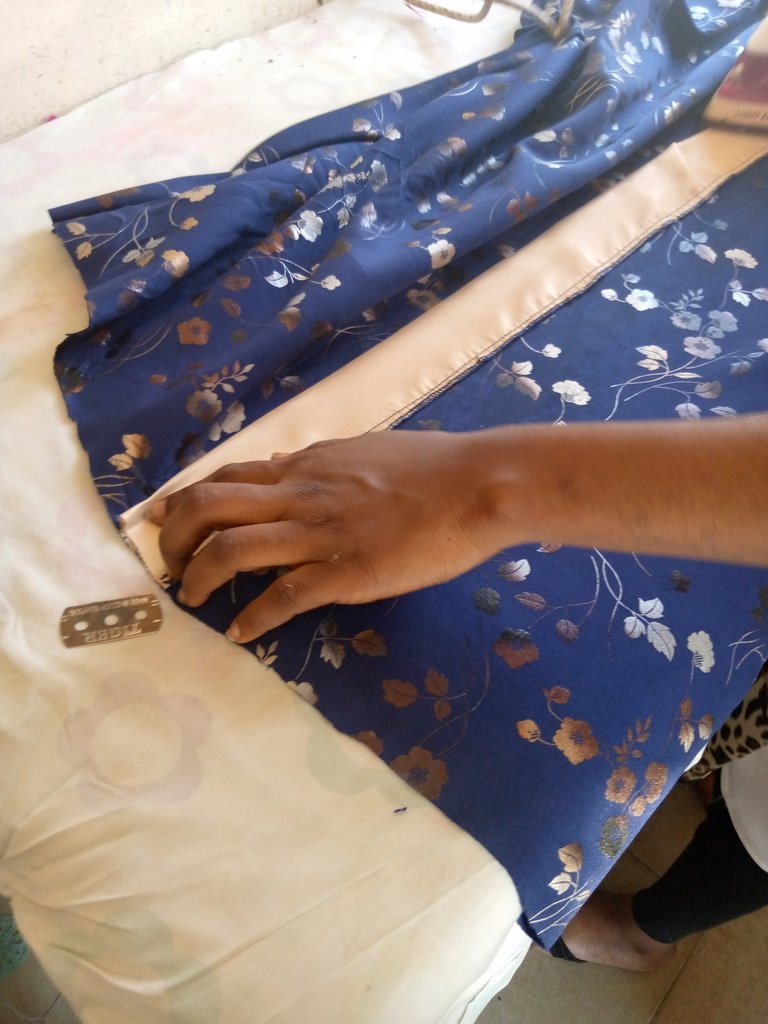 ---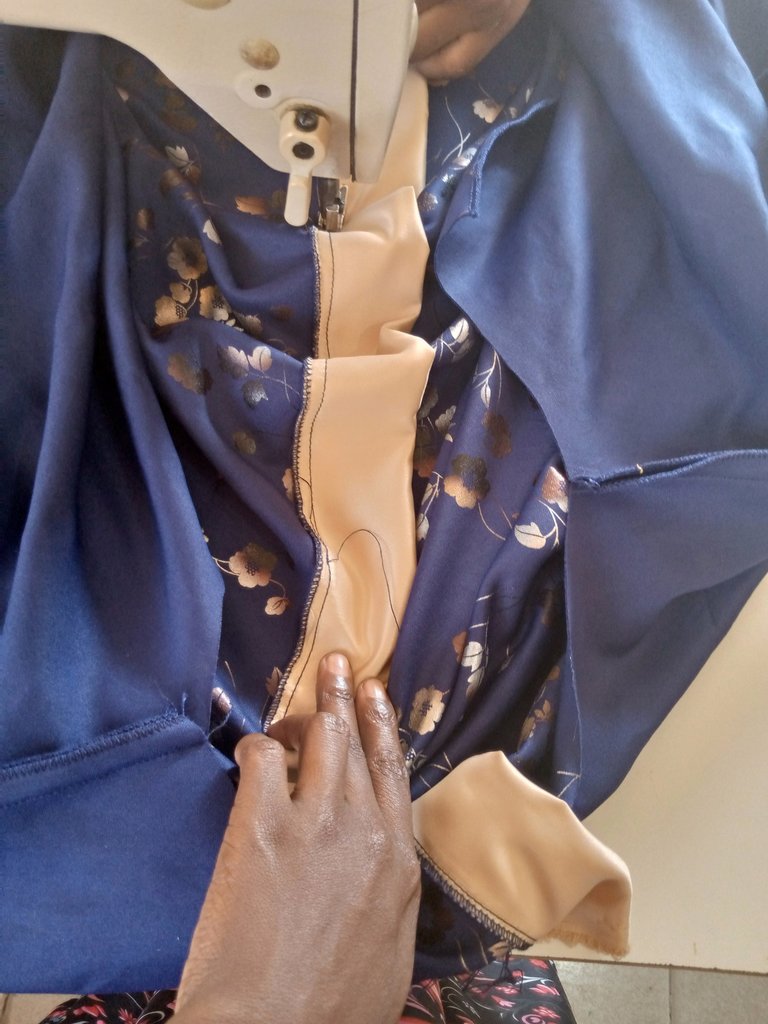 Stitching down the 2inches golden band to tge centre front of the front bodice.
That is the whole process of how we have made the long beautiful bubu dress that can be called a cowl kaftan