Hello Hiveians
Here are some benefits of spring onions you will like to know and have some of them in your diet as a result.
Spring onions contains vitamins A and some carotenoids that aids good vision. It also prevents damage of DNA and cellular tissue and contais Vitamin C that helps in lowering high cholesterol and blood pressure levels in the body which in turn lowers your risk of heart disease.
You may be interested in further reading here
It has kindof become a hobby for me these days to check out the health benefits of all the basic ingredients in a meal I consume.
And am sure you might want to share in this findings as well.
So today was just another day we decided to prepare some of those delicious home made pancake and spring onion sauce.
To get this done
We got the ingredients ready and set up the cooker no make this.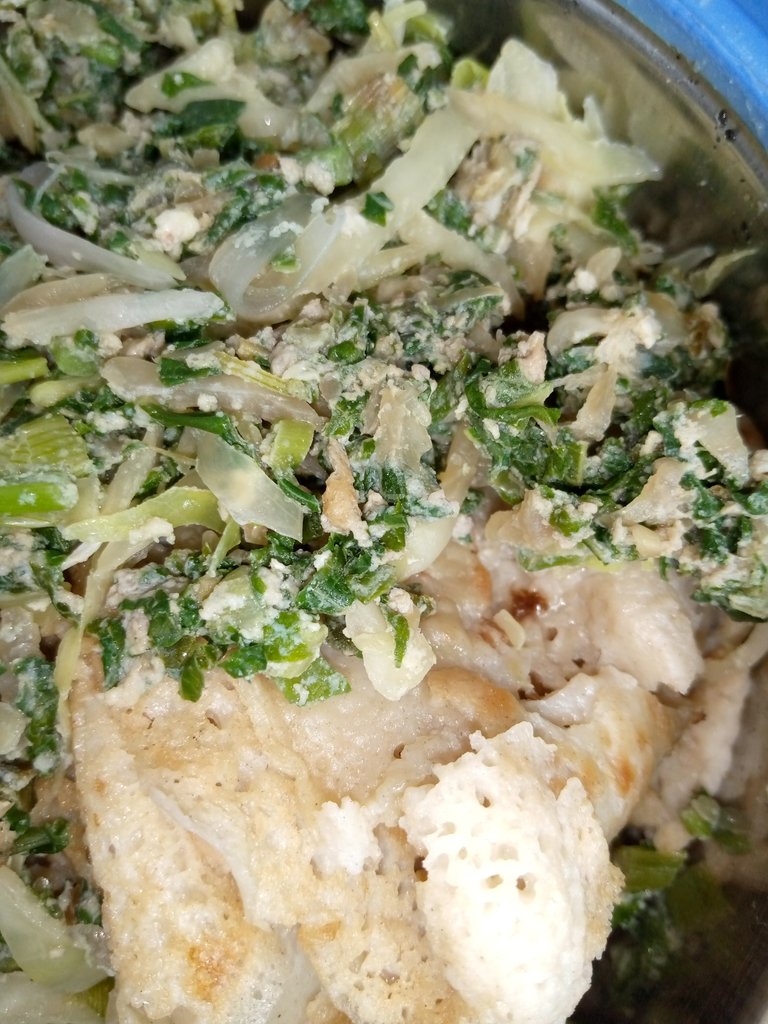 ---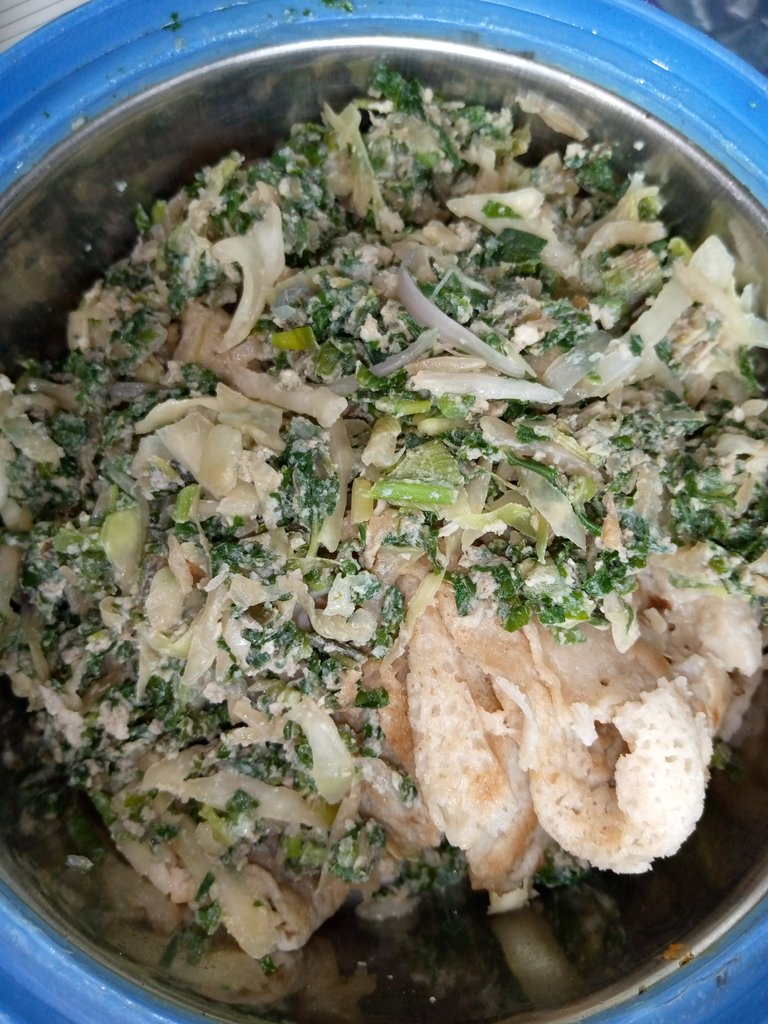 For the pancake here we have
Flour
Salt
Sugar
Baking powder
Vegetable oil
Eggs and dried milk can be added as desired
Method of preparations
We first added all the dry ingredients flour, sugar salt and baking powder, this was formed into a not thick paste that was shallow fried in a pan over the heat of the cooker.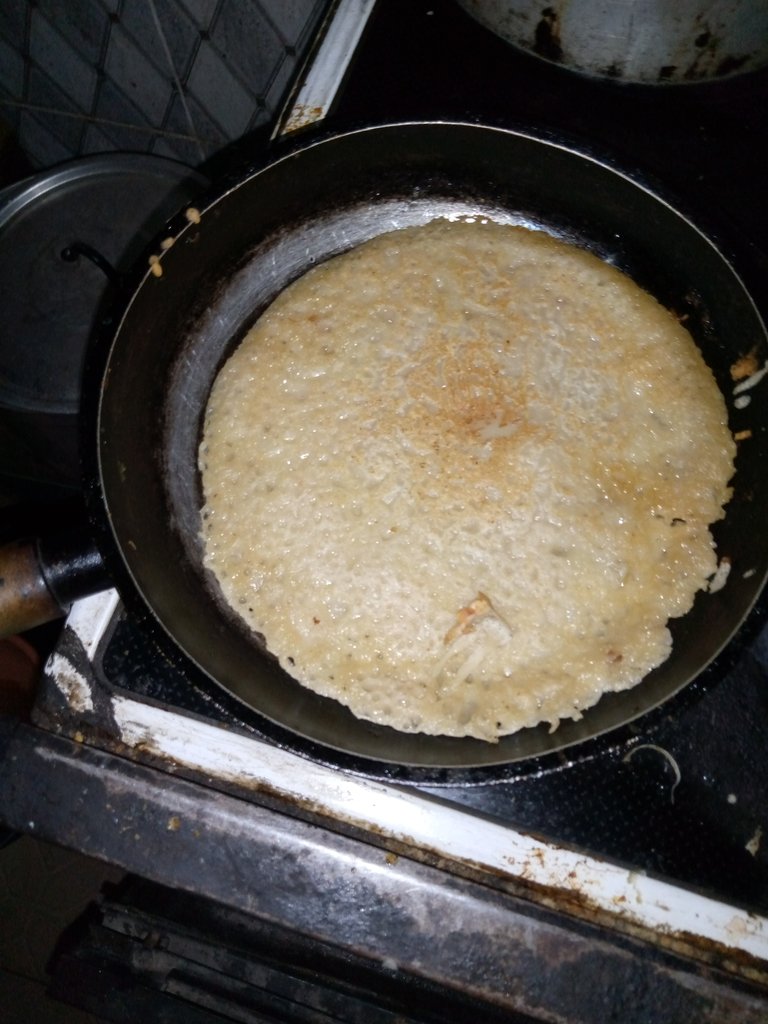 ---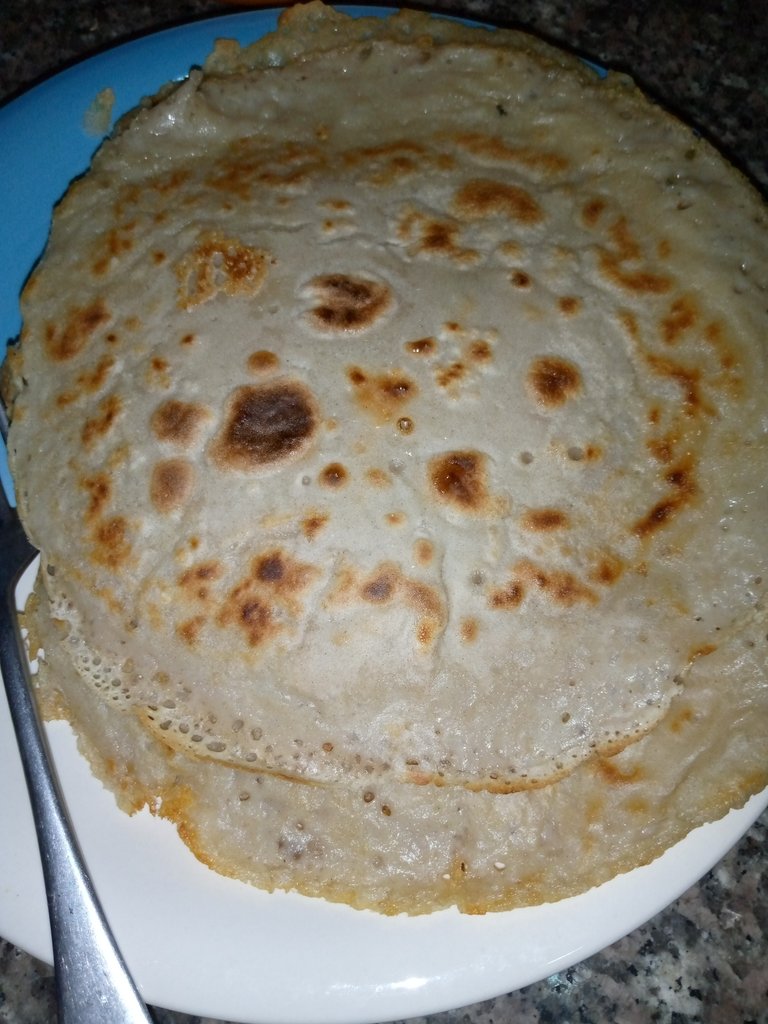 ---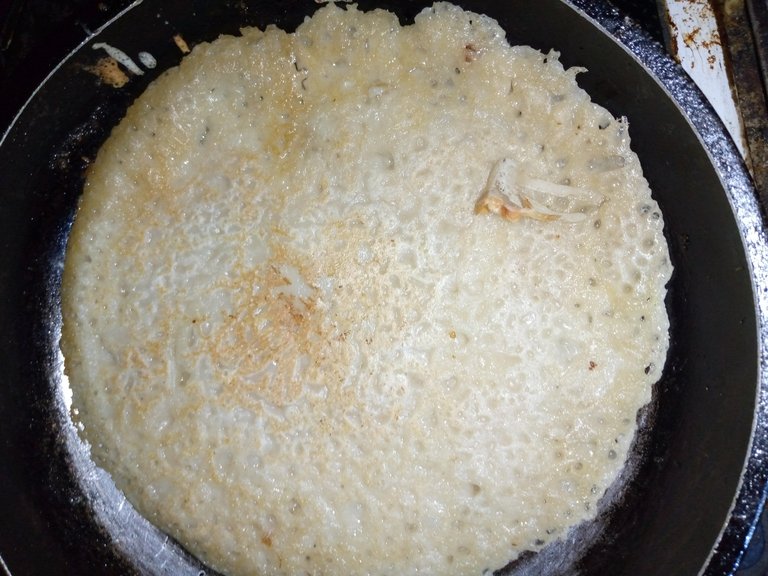 Now for the onions sauce.
Spring onions is in surplus these days and as a result we have alot of it in our meals and for the flavor and health benefits we made it a pair with the pancake.
Ingredients.
Spring onions.
Eggs
Salts
Cabbage.
Preparation
Cabbage and spring onions diced into small pieces.
Eggs beating in a bowl with a pinch of salt.
Shallow fry the leaves in vegetable oil before pouring in the eggs
Stir properly and the spring onions sauce will be ready just as seen.
Hope you have learnt a thing or two about spring onions and would add them to your meals as well.
Thanks for viewing