Hello Hiveians
Yesterday I had the longest journey of my life from Kwara to Kaduna where I sat for complete 12hours through a very challenging and difficult Nigerian road.
Worst still I had to fast all day because am allergic to Petrol and would be vomiting throughout the journey if I dare to eat anything.
That means that I fasted for almost 24 hours because I didn't eat much of a food the previous day.
I was famished, tired and wasted.
God bless my aunty who opened up my appetite with this hot peppered cat fish pepper soup and tea.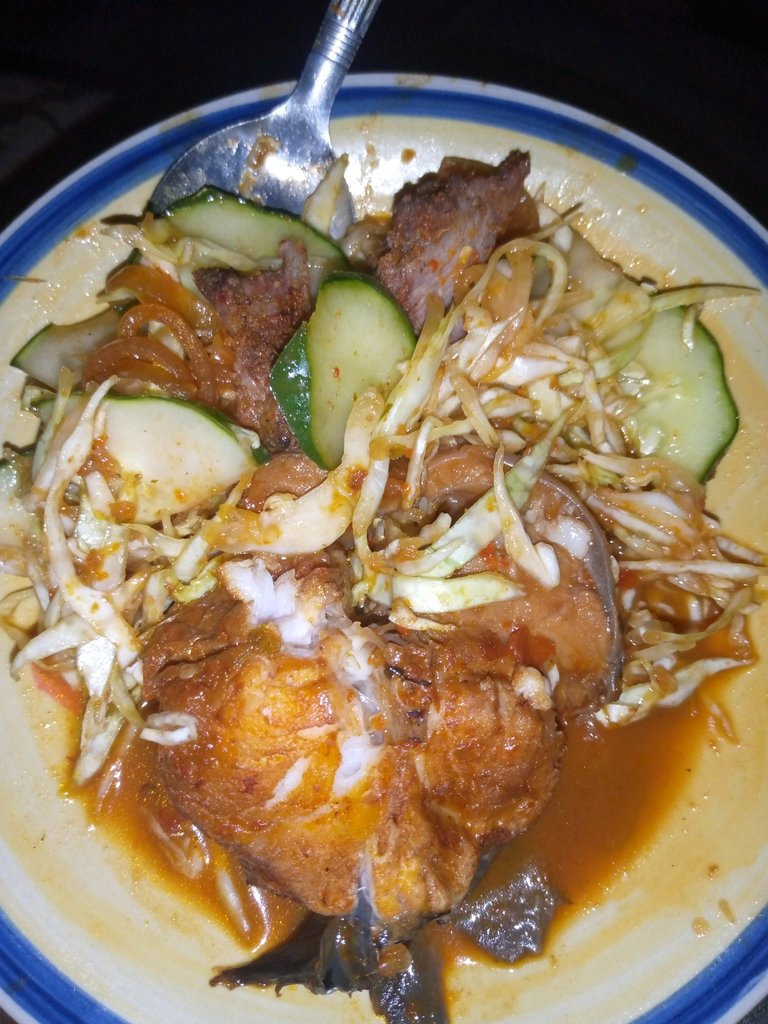 ---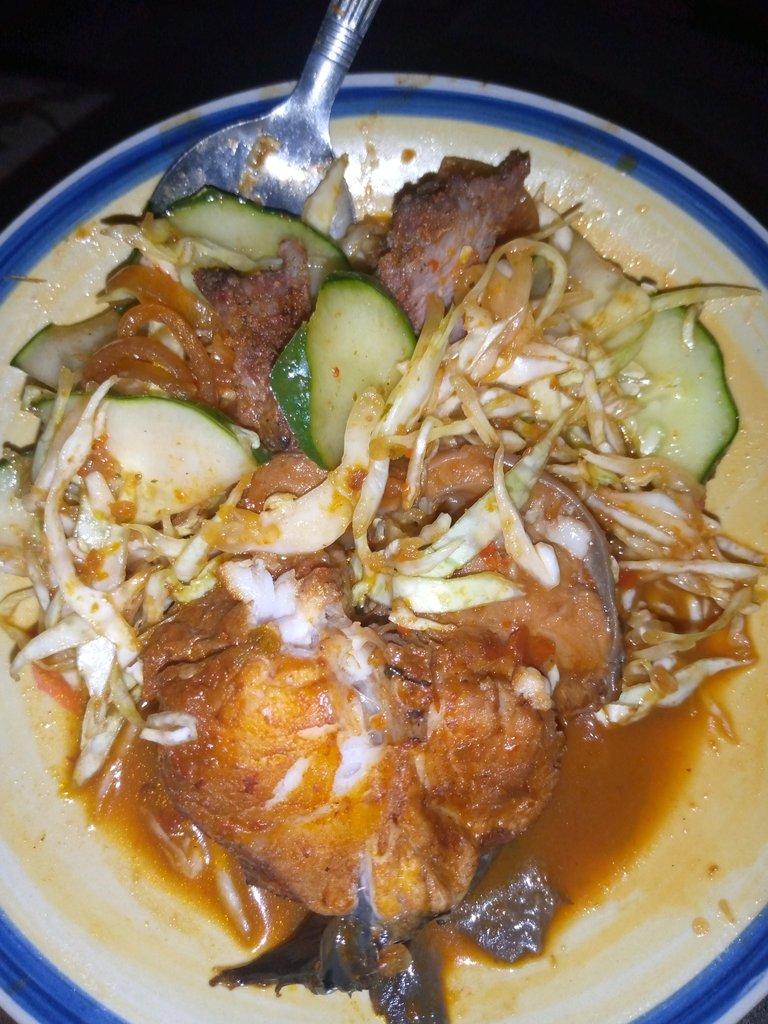 I love vegetables and having a mixture of it with the fresh fish felt divine.
Ingredients
Cabbage
Cat fish
Cucumber
Tomatoes sauce
Ketchup
Spices
I devoured this in no time, am really sorry I didn't get to invite anyone 😂🙈
I do hope I can get some quality rest today before I get to talk about the details of my journey.