Hello Hive
I so much love flower and ornaments embroidery that I couldn't help but purchase this T shirt soon as I saw it in the store.
Such glittery stones was used to make this shape with stones and pinned to the shirt.
It brings out so much ideas and inspiration on what I can do with stones, am already thinking of a diy butterfly embellishing with a mixture of colored stones, of blue and yellow.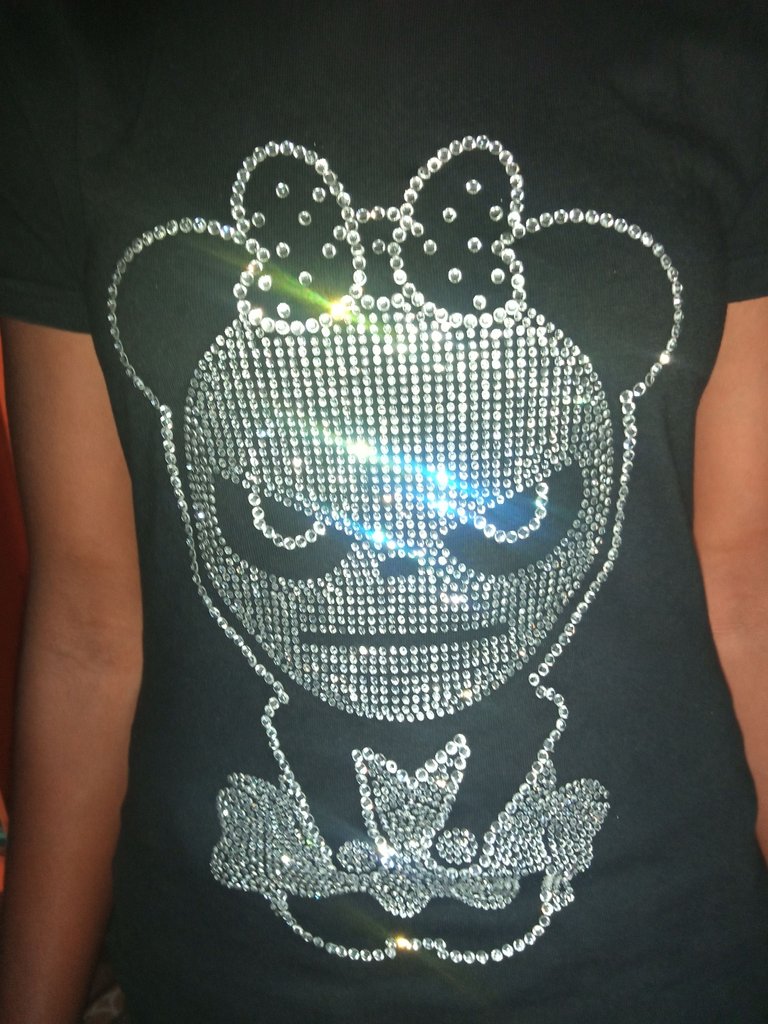 ---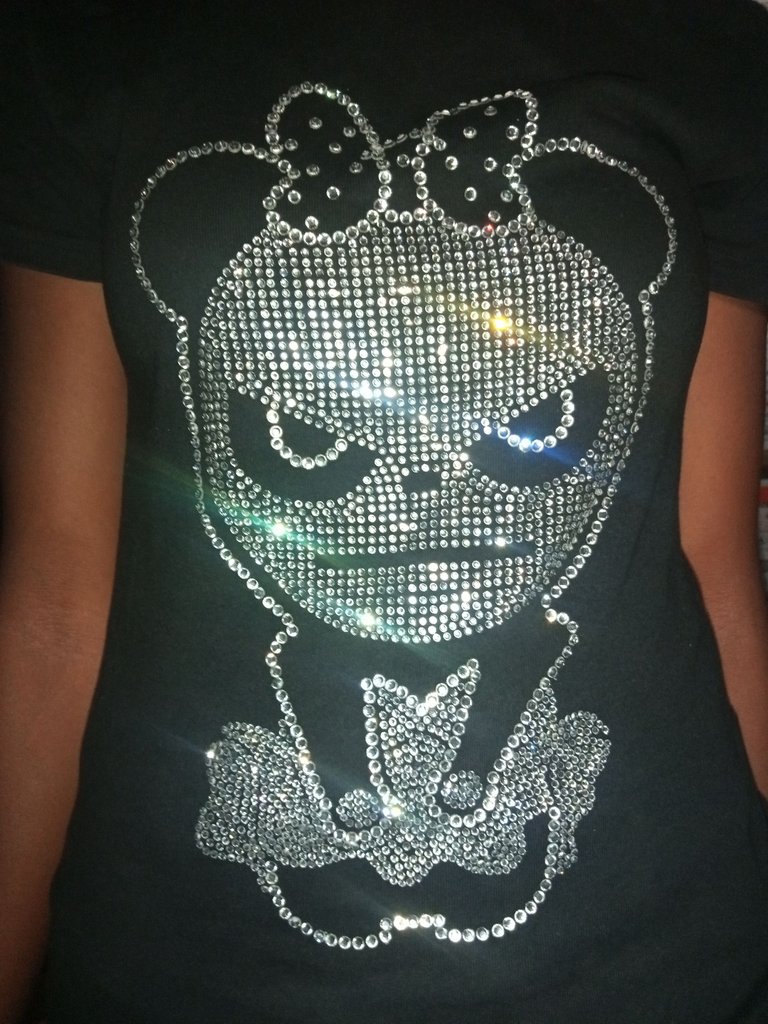 ---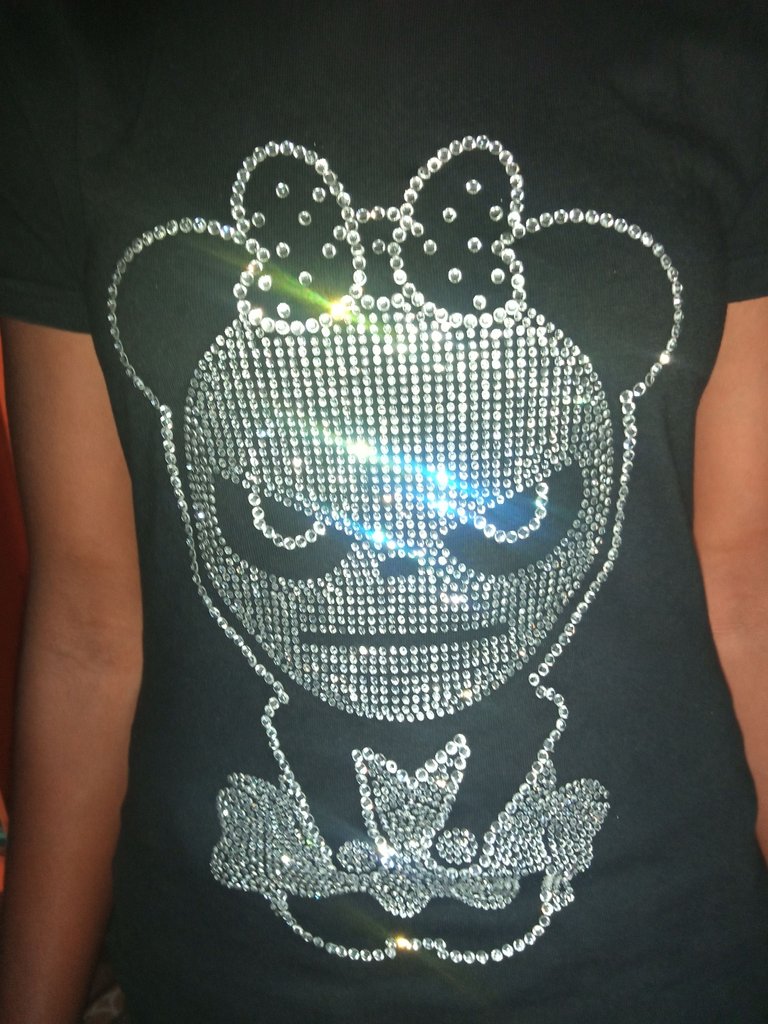 Different kinds of these stones exist and we have the easy industrial ones now in which you do not have to trace any arrangements yourself, they have all be traced and temporary sticked to a light paper, for this you just buy and use the electric embroidery machine to transfer the stones to your outfit directly.
This is really much easier but when ever you are in need of creating your own design you have to buy the packet stones like these ones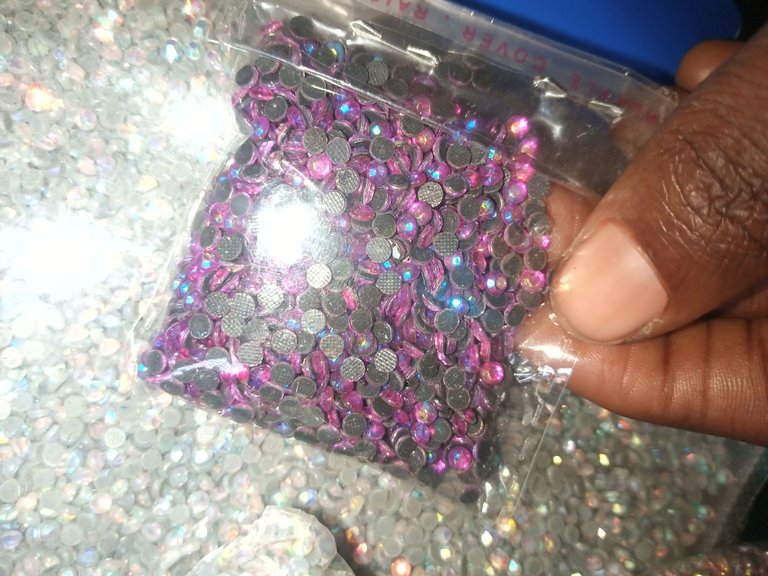 ---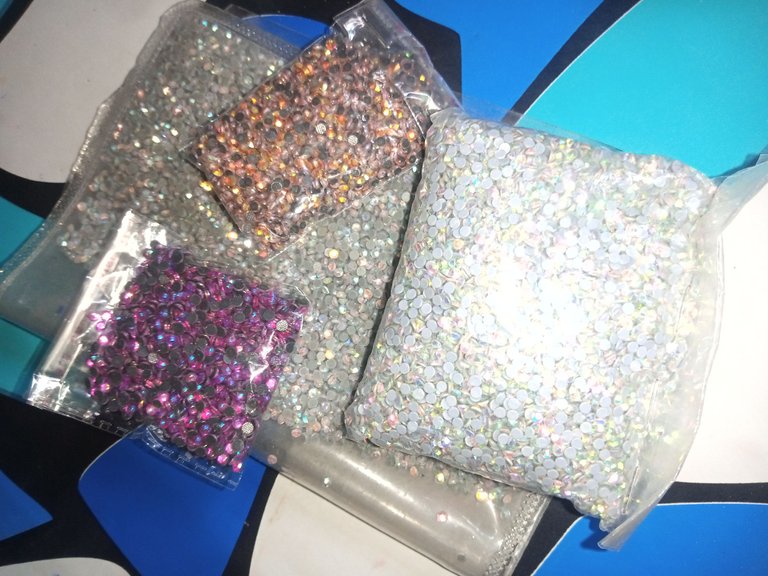 ---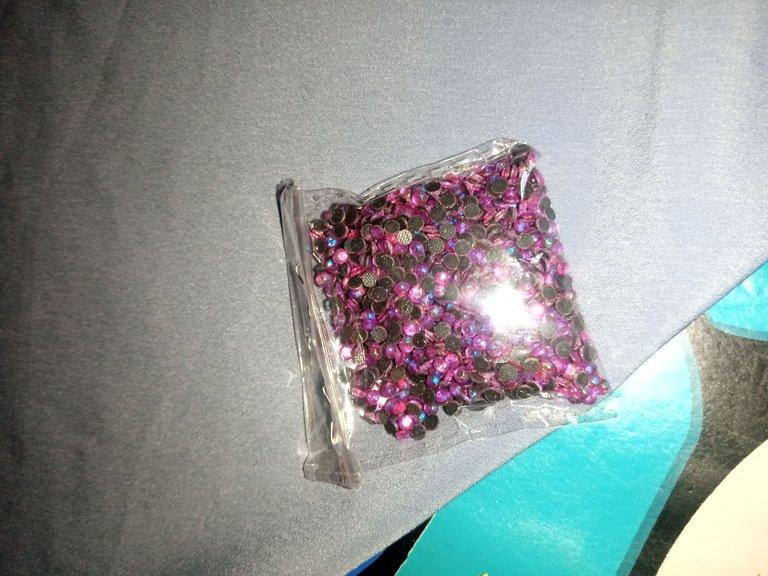 These stones are very tiny, time consuming and very expensive, but the beauty of the final product will always make us ignore the stress involved.
Isn't this lovely?
Have you done any embellishing work lately?.
Thank you for visiting my blog, do have a pleasant Sunday.