Hello Hiveians
Adire fabrics are a cultural fabrics initially made and worn by the Yoruba women in this part of the world.
It consist of a cotton made material that is usually made using the 'tye and dye' method to incorporate different color of dye into a 100% cotton material a process similar to the batik methods used in the Indonesia technique.
Different colors of dyes can be creatively mixed to give a beautiful pattern in the end
Resistant dyes like starch are added to the parts of the cotton we do not want to get dyed with the colors been used.
Sometimes a tying process is used to tie up some portions of the fabric or tiny bits of stones are tied into it to create patterns of undyed portion creating a lovely pattern on these clothes.
These Adire clothes were mostly worn by women before an advancement in fashion shows prints where males outfits are been designed using these fabrics.
I just happen to witness the making of this lovely male outfit designed by @harlex using this fabric.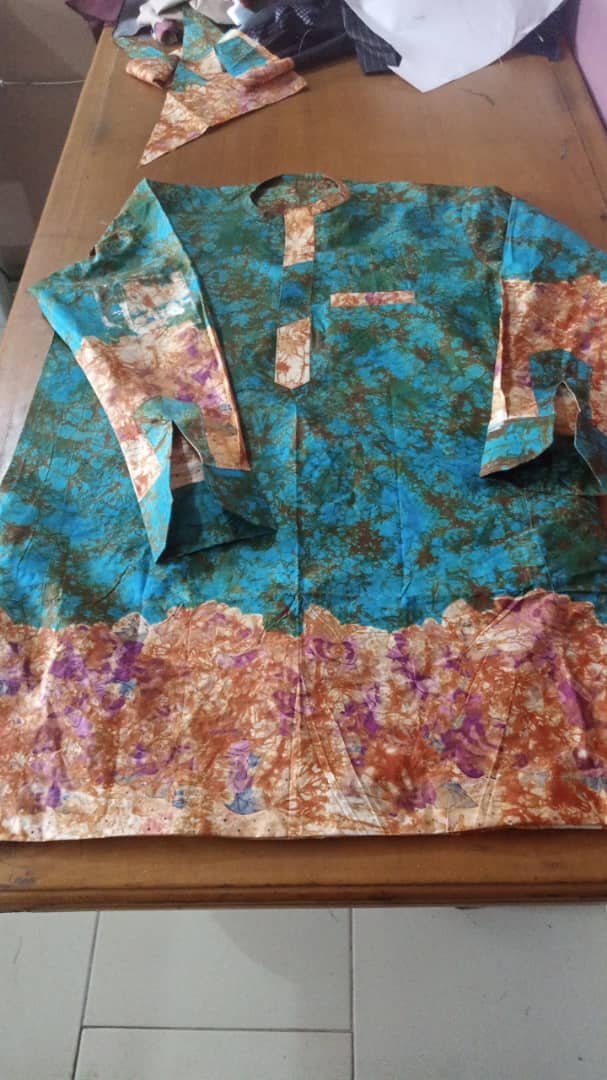 ---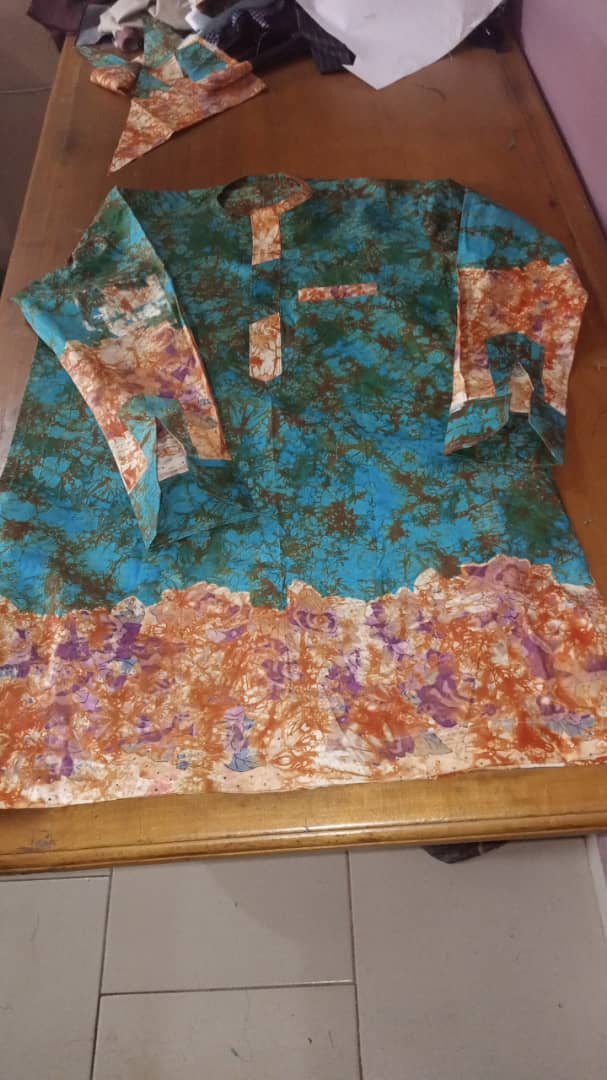 Here is the making process of which he had the entire pieces cut out, the sleeves, front and back bodice along side the lapels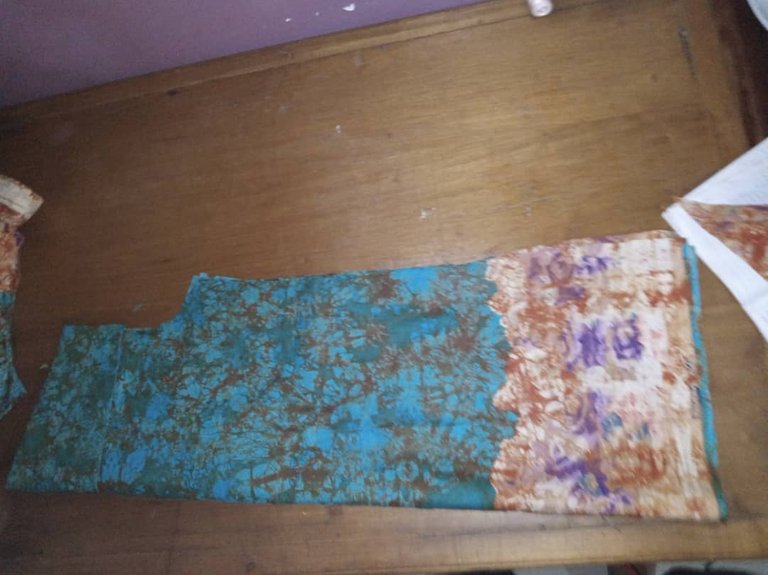 ---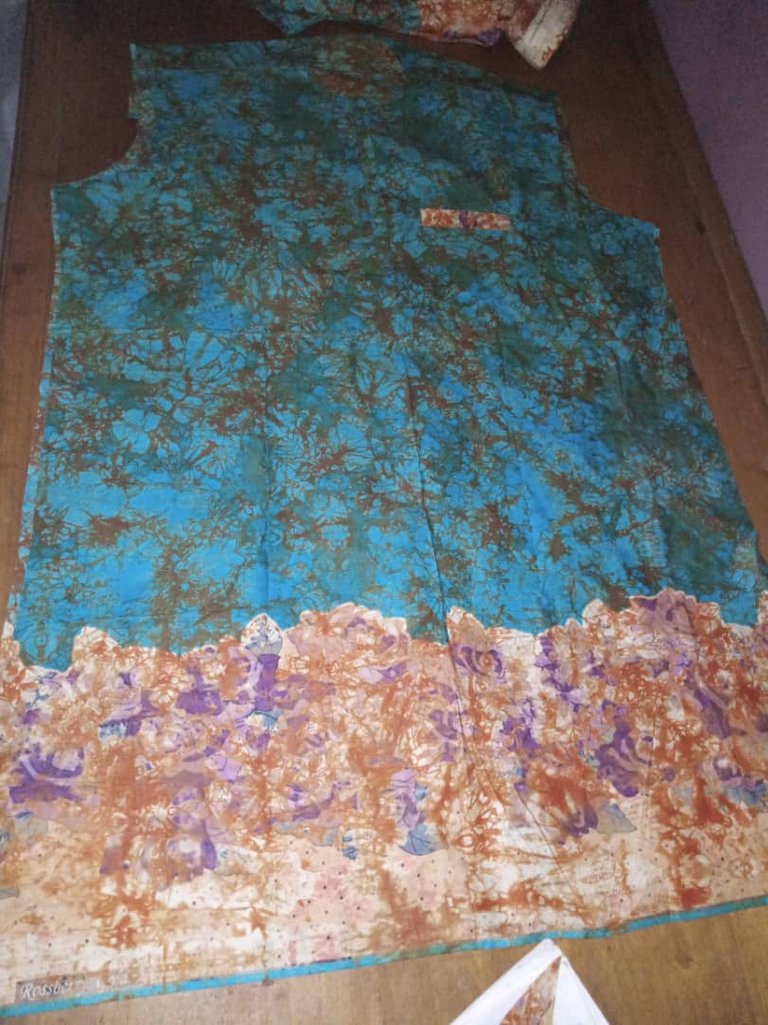 ---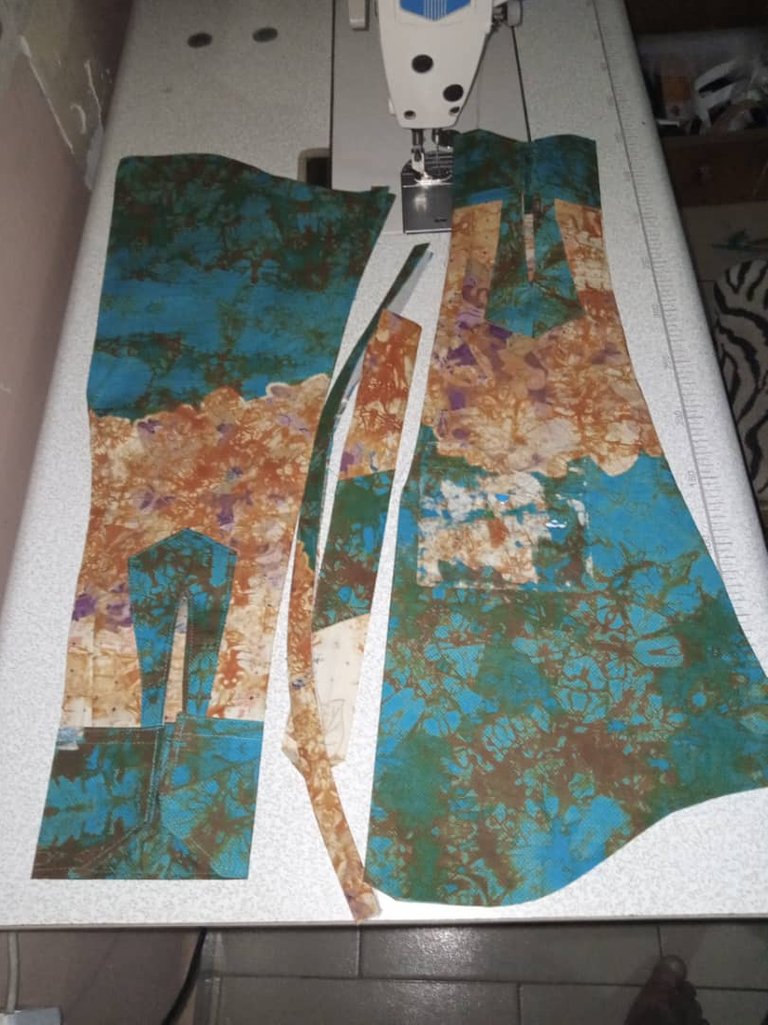 The whole pieces were stitched up neatly and that a lovely multicolor dye Adire fabric.
Am sure to get my hands in some of these traditional attires on my next visit to the market, just to see what I can make of these as well.
Thanks for viewing, hope you like this traditional fabric and design.