Hello friends!
**
This little kitty I bring you in these pictures today is part of a large group of cats that live in El Parque Laguna De Las Ilusiones here in Villahermosa.
Yesterday after several months of quarantine I finally was able to go to this park, I love this park for its lagoon and the variety of birds I can find there. I have already told you about this park in previous publications, but I will soon update the publication with new photos.
**
Este pequeño minino que hoy les traigo en estas fotografías es parte de un grupo grande de gatos que viven en El Parque Laguna De Las ilusiones aquí en Villahermosa.
Ayer después de varios meses de cuarentena por fin pude ir a este parque, me encanta este parque por su laguna y por la variedad de aves que puedo encontrar allá. Ya en publicaciones anteriores les he hablado de este parque, pero pronto vuelvo a actualizar la publicación con fotos nuevas.
---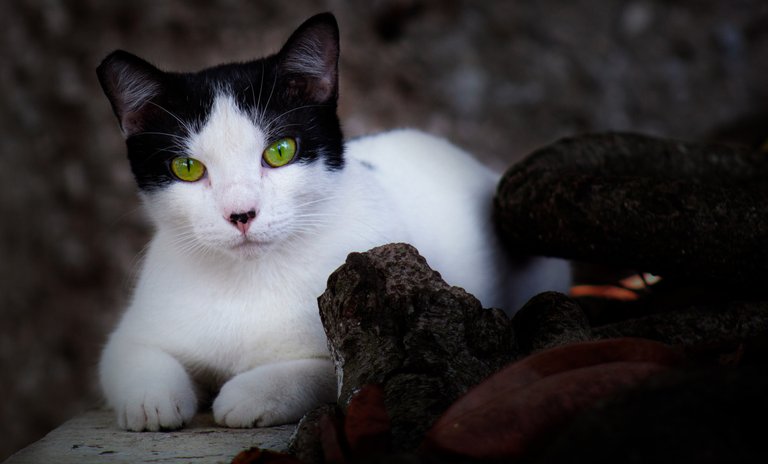 ---
Last year there were several cats living in this park, apparently they are abandoned in the park by their former owners and others arrive by their own feet. Yesterday when I visited the park I noticed that the number of cats living in the park has increased, the people who take care of the park feed them and also the visitors to the park, some allow people to touch them and others just run away from people.
**
El año pasado habían varios gatos viviendo en este parque, al parecer son abandonados en el parque por sus antiguos dueños y otros llegan por sus propios pies. Ayer que visité el parque pude notar que se ha incrementado el numero de gatos que viven en el parque, la gente que cuida el parque los alimenta y también los visitantes del parque, algunos permiten que la gente los toque y otros solo huyen de las personas.
---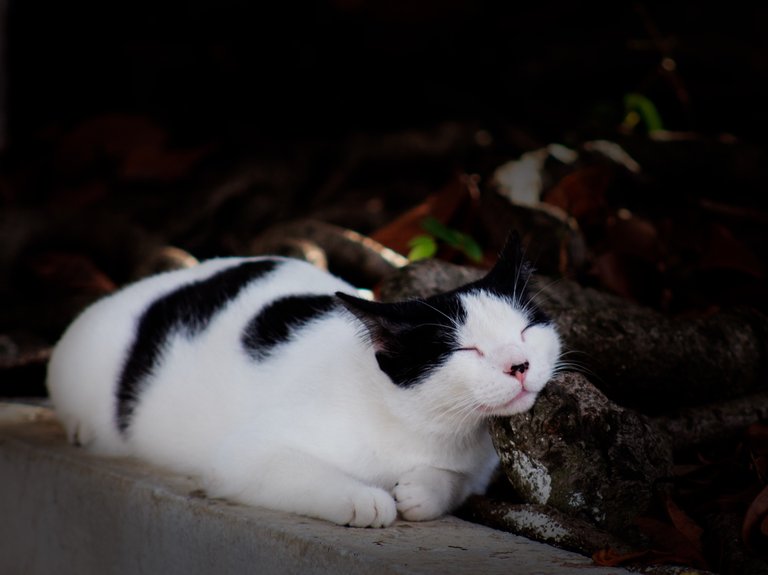 ---
I did several shots of different cats that I will share as I edit them.In this picture I was able to capture this white kitty while she was sleeping, but when I heard that I stepped on the dry grass he woke up and then I took the first picture of this publication.
**
Hice varias tomas a diferentes gatos que iré compartiendo a medida que las vaya editando. En esta fotografía pude capturar a este minino blanco mientras dormía, pero cuando escucho que pisé la hierva seca se despertó y entonces tomé la primera foto de esta publicación.
---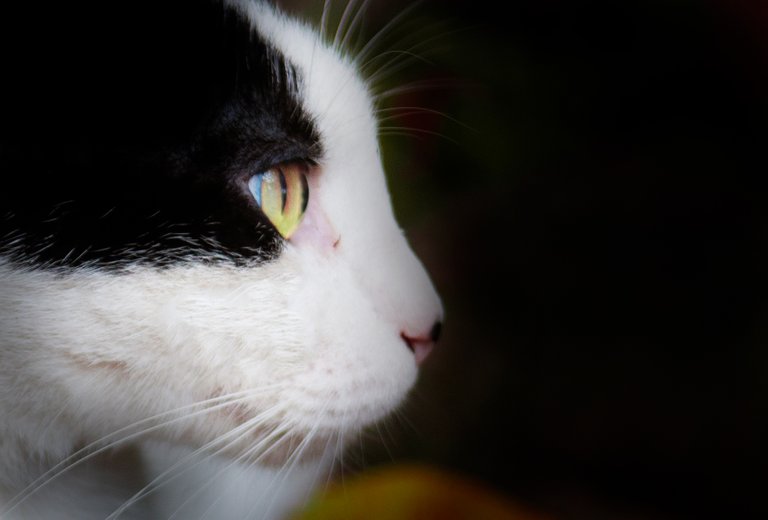 ---
I think due to the pandemic the amount of abandoned kittens increased, maybe their owners couldn't keep them anymore or they ran away from their homes, well these are my conclusions maybe I am wrong, anyway I think that here they are happy and free, if they were not fed they would have a lot to hunt and eat in this park.
**
Creo que debido a la pandemia se incrementó la cantidad de gatitos abandonados, tal vez sus dueños no pudieron seguir manteniéndolos o ellos huyeron de sus casas, bueno estas son mis conclusiones a lo mejor yo este equivocada, como sea creo que aqui son felices y libres, si no los alimentaran tendrían mucho para cazar y comer en este parque.
---

Thanks for stopping by
With love. Maria Ballesteros. 💜
All images are my property unless otherwise credited.
---