Challenge - Stay home, share 3 travel photos
Hi Friends
---
To continue traveling with our imagination remembering the trips we have made and the places we have been able to visit, today on my fourth day in #travelathome I want to share some photographs of a town I visited in the state of Chiapas called, San Cristobal De Las Casas.
Para seguir viajando con nuestra imaginación recordando los viajes que hemos hecho y los lugares que hemos podido visitar, hoy en mi cuarto día en #travelathome quiero compartir algunas fotografías de un pueblo que visité en el Estado Chiapas llamado, San Cristobal De Las Casas.
---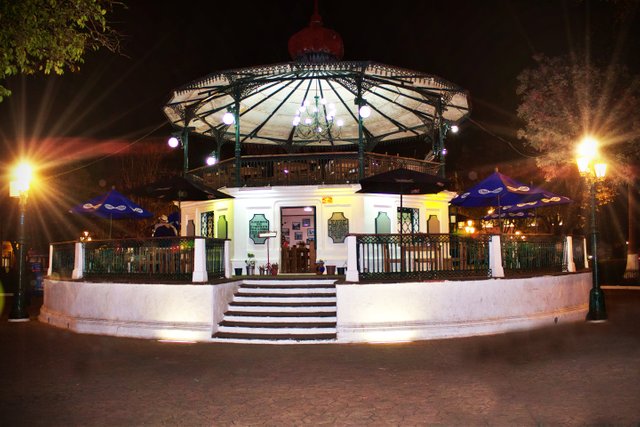 ---
San Cristobal De Las Casas is one of the many magical towns in Mexico. We visited this town by chance because our plan was to go to Tuxtla which is the capital of Chiapas, but the day was complicated by marches and protests, the roads were closed and we had to take a detour that led us to San Cristobal, as it was already night we decided to stay overnight there and the next day return to Tuxtla.
San Cristobal De Las Casas es uno de los muchos pueblos mágicos de México. Visitamos este pueblo de casualidad pues nuestro plan era ir hasta Tuxtla que es la capital de Chiapas, pero el día se nos complicó por marchas y protestas, las carreteras estaban cerradas y tuvimos que tomar un desvío que nos condujo hasta San Cristobal, como ya era de noche decidimos quedarnos a dormir ahi y al otro día volver a Tuxtla.
---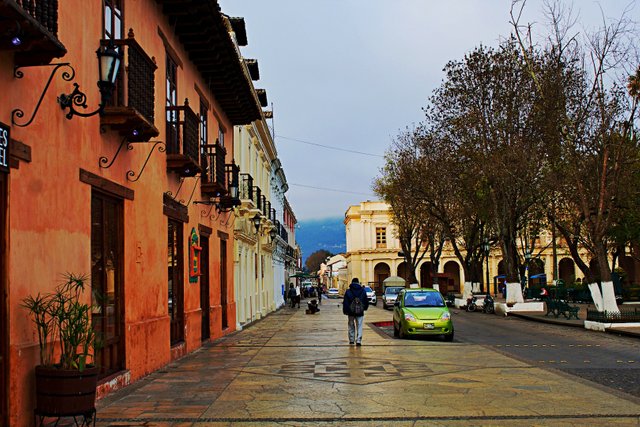 ---
An anecdote that I remember was that when we arrived at the town it was very cold and my husband didn't have a coat and when we left the vehicle to look for a hotel he couldn't stand the cold, the good thing about the town is that if you are cold there are many natives selling all kinds of warm clothes, embroidered with very bright colors, my husband bought a very nice coat I still remember it and it looked very warm, after paying for the coat we continued walking and my husband tried to put the coat on and it didn't work even though it was his size it was very tight. I think we had walked about 10 meters and when we turned around the saleswoman was no longer there to change the coat, and we looked for her around but it was useless. In our search for the saleswoman we saw a young homeless man asking for something to eat and shivering from the cold, my husband gave him the coat and money to buy food. The truth is that we continued our journey looking for a hotel where to spend the night and meanwhile my husband endured the cold. Finally we found a warm hotel and the cold disappeared.
Una anécdota que recuerdo fue que al llegar al pueblo estaba haciendo mucho frío y mi esposo no llevaba abrigo y cuando salimos del vehículo para buscar hotel él no aguantaba el frío, lo bueno del pueblo es que si tienes frío hay bastantes indígenas vendiendo todo tipo de vestimenta cálida, bordadas con colores muy llamativos, mi esposo compró un abrigo muy bonito aun lo recuerdo y se veía abrigaba bastante, después de pagar el abrigo seguimos caminando y mi esposo intentó ponerse el abrigo y no le sirvió aunque era de su talla le quedó muy apretado. Creo que habíamos caminado como 10 metros y al voltear ya no estaba la vendedora para cambiar el abrigo, y la buscamos por los alrededores pero fue inútil. En nuestra búsqueda de la vendedora vimos a un joven sin techo pidiendo algo de comer y temblando de frío, mi esposo le regaló el abrigo y dinero para que comprara comida. Lo cierto es que seguimos nuestro recorrido buscando un hotel donde pasar la noche y mientras tanto mi esposo aguantó frío. Finalmente encontramos un cálido hotel y ya el frío se desapareció.
---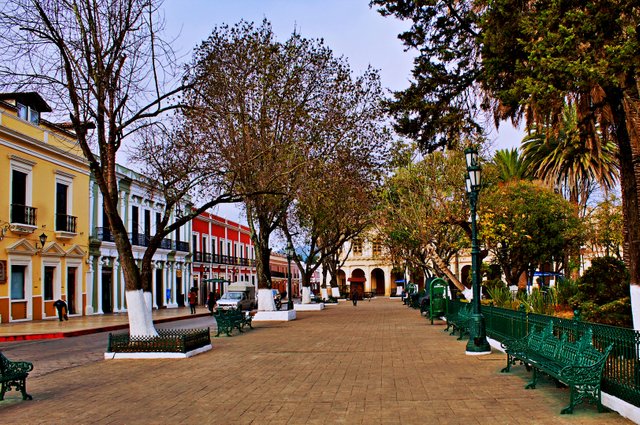 ---
You may wonder why the town looks so lonely, well what happened is that we arrived very late and in the morning we left very early, but before we left we walked around the small center of town and took some pictures before our hands froze.
Uds se preguntarán porque el pueblo se ve tan solo, bueno lo que pasó es que llegamos muy tarde y en la mañana nos fuimos muy temprano, pero antes de irnos caminamos el pequeño centro del pueblo y tomamos algunas fotos antes que se nos congelaran las manos.
---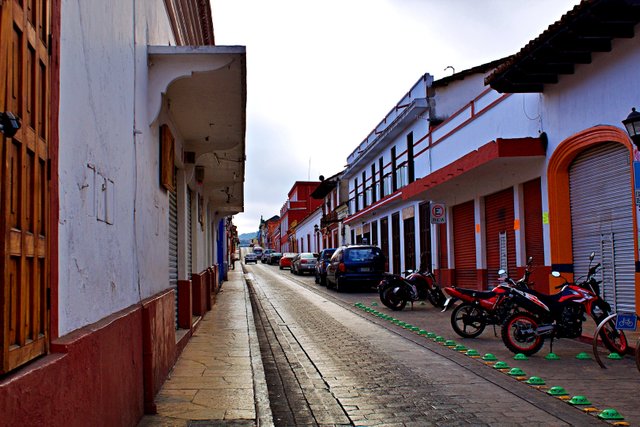 ---
We'll be going again soon but we'll be sure to bring coats and gloves and go early to see the people who live in the village.
Pronto iremos de nuevo pero nos aseguraremos de llevar abrigos y guantes, además de ir bien temprano para conocer a la gente que vive en el pueblo. 😂

Thanks for stopping by
With love. Maria Ballesteros. 💜