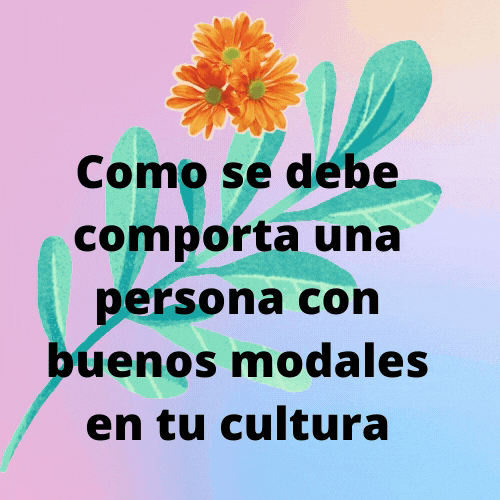 Imagen creada por @maykit55 en canva
Today in #bloggingchallange already in my day N / 6 corresponds * how a person with good manners behaves in your culture *, a little confusing this topic has made me think a bit, although I will still give my opinion on him today's topic.
In my country, Venezuela, the manners we use daily are different since sometimes we go through different circumstances where it has been difficult for us to put our manners into practice.
The most common manners in my culture:
Saying good morning, good afternoon or good night when arriving at a place or meeting people on the street.
Say please and thank you when asking and receiving a favor.
Apologize when you make a mistake.
Help the elderly and if you go by bus give the seat to pregnant or elderly women.
Saying hello at the moment someone sneezes.
Help people when they carry a lot of bags
These are the most common manners we use in newspapers in my country, of course I still lack manners to name but at the moment I don't remember many.
En el día de hoy en #bloggingchallange ya en mi día N/6 corresponde como se comporta una persona con buenos modales en tu cultura, un poco confusa este tema me ha puesto a pensar un poco, aunque igual daré mi opinión sobre el tema de hoy.
En mi país Venezuela son diferente los modales que utilizamos a diario ya que aveces pasamos por diferentes circunstancias donde nos he difícil poner en practica nuestros modales.
Los modales más comunes en mi cultura:
Decir buenos días, buenas tardes o buenas noches al llegar aun lugar o encontrase con personas en la calle.
Decir por favor y gracias al momento de pedir y recibir algún favor.
Ofrecer disculpas al momento de cometer un error.
Ayudar a las personas mayores y si vas en bus dar el asiento a mujeres embarazadas o mayores.
Decir salud al momento de alguien estornudar.
Ayudar a las personas cuando cargan muchas bolsos.
Estos son los modales más comunes que utilizamos a diarios en mi país, por supuesto que todavía me faltan modales por nombrar aunque en estos momentos no recuerdo muchos.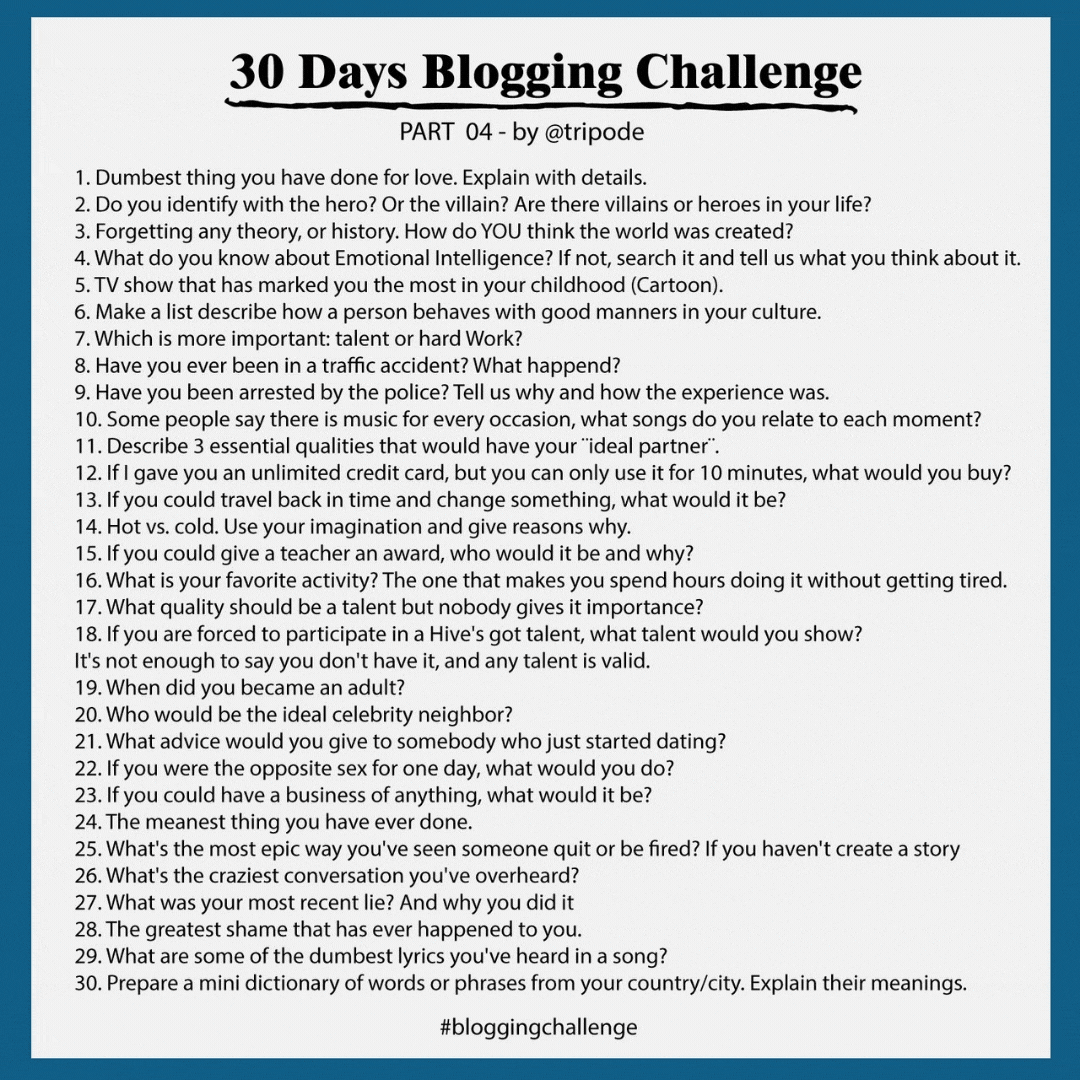 Día 6/30 del Blogging Challenge
If you want to participate in this challenge of @tripode here I leave you the invitation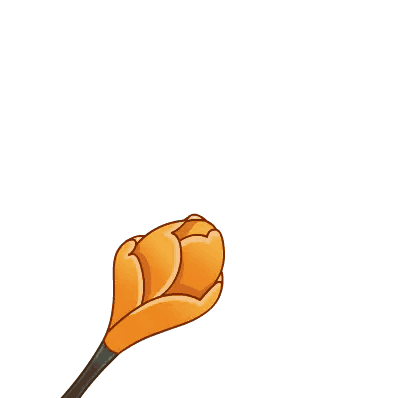 ¿Want to know more about me?
Live-Dream -Sorry
Thank you for reading my publication
Until a future publication