"Those who deny freedom to others, deserve it not for themselves; and, under a just God, can not long retain it."
-- Abraham Lincoln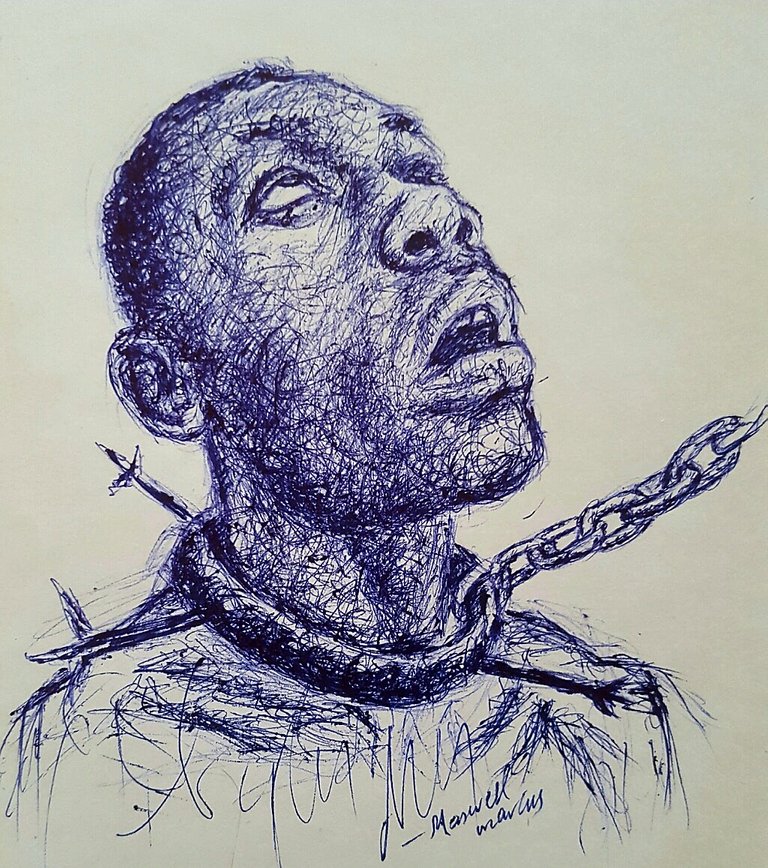 Today, I present to you my new artwork for the daily drawing challenge day 3 with the theme "Slave".
The work depicts a slave with chains surrounding his neck and another affixed on that chain, tied toward an object to restrict his mobility.
His mouth are wide open while looking up hopefully for the day of his redemption and freedom. When will that day come?
The work was done with a blue ballpoint pen on a cardboard paper. I used scribble technique for this one.
Below are my steps: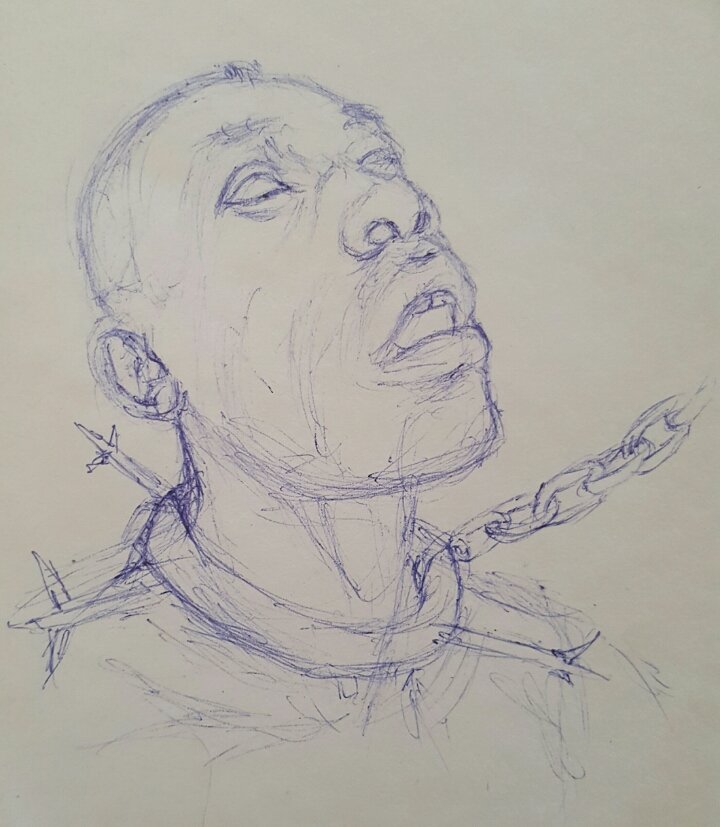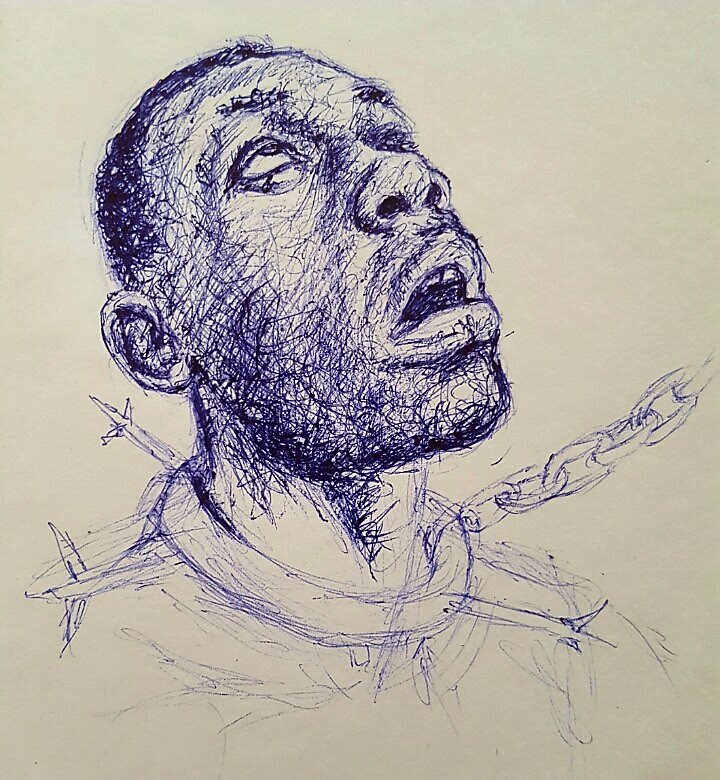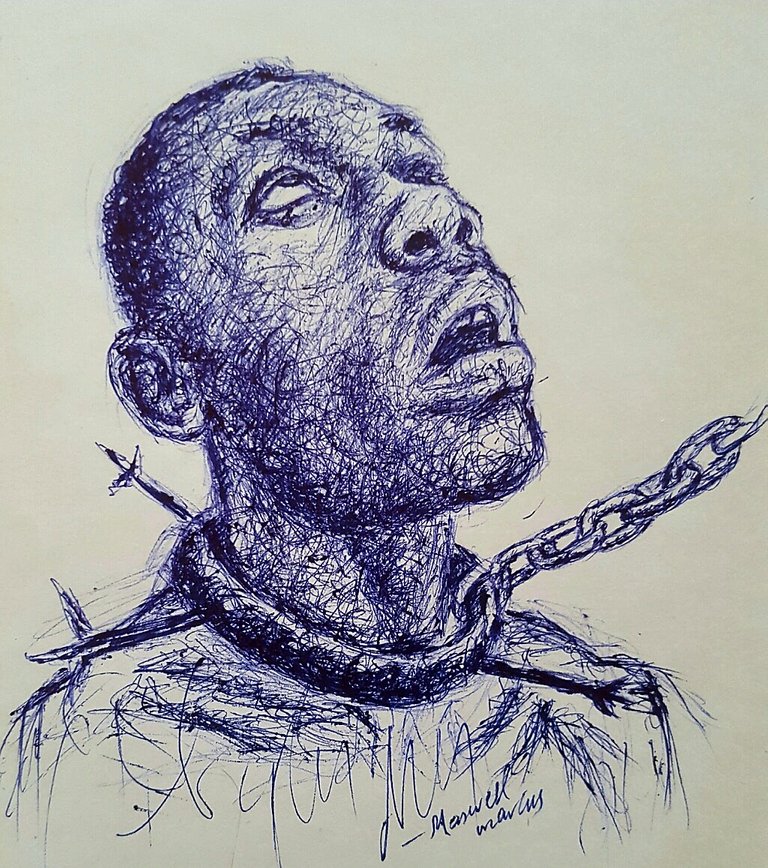 #DDC is a 30-day drawing challenge that was brought up to enable us enhance our creativity, have daily goals, improve our engagement and get to link up with our fellow artist.
If you are an artist and you want to strengthen your skills, do well to join our dailydrawingchallenge challenge. The prompt has been made so that one wouldn't find it difficult to think of what to draw. You can join us any day that suits you.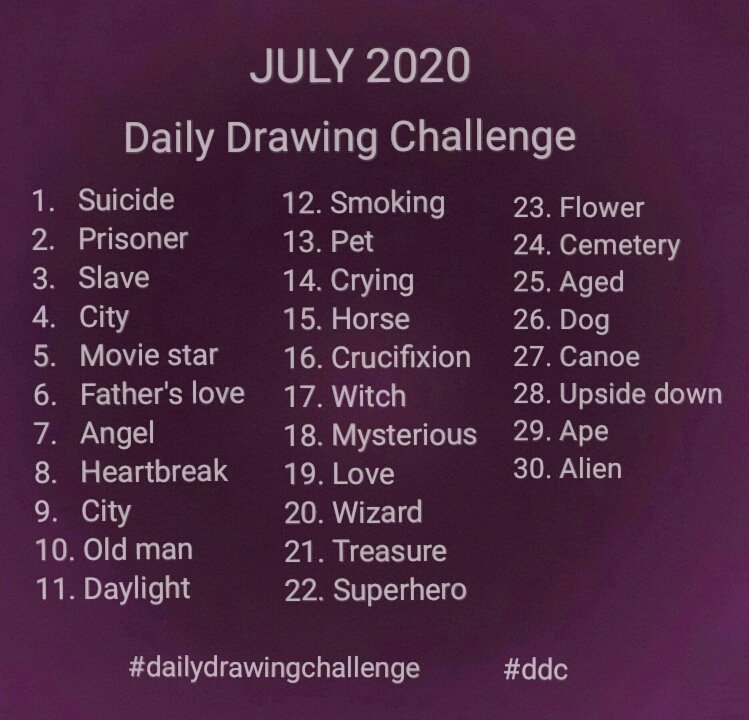 prompt for the challenge
Thank you.