Hello everyone!
Today, I present to you my new artwork which I entitled "Mother's Love". It's a drawing of a gorilla carry her baby. This is my entry for the #dailydrawingchallenge day 3.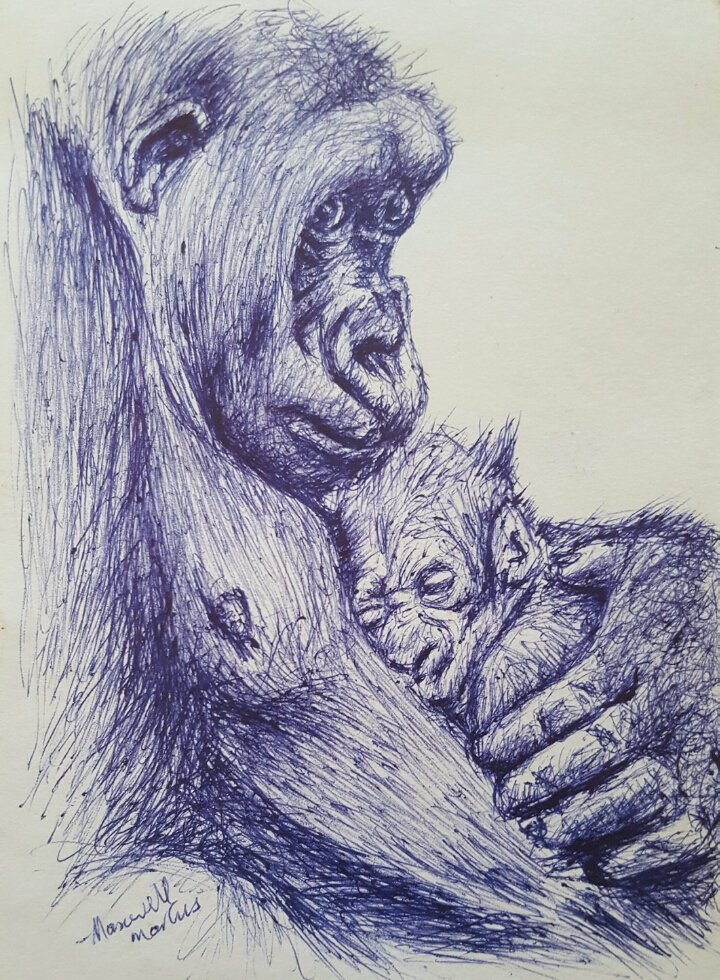 The gorilla is her baby's protector, companion and comforter. No devourer would dear come close.
She's always awake even in the night to safeguard the baby while the baby sleeps peacefully. Look at her intesnse eyes, watching out for any intruder.
That's a huge love from the Mum.
The drawing was done with a blue ballpoint pen on a cardboard paper. Below are my steps.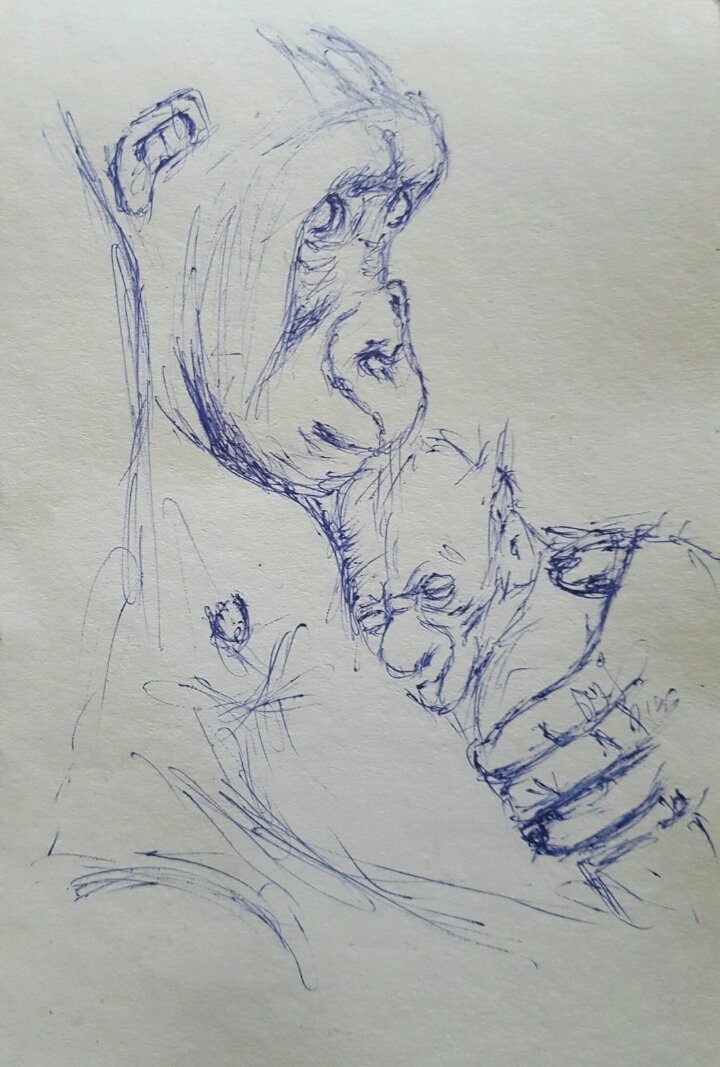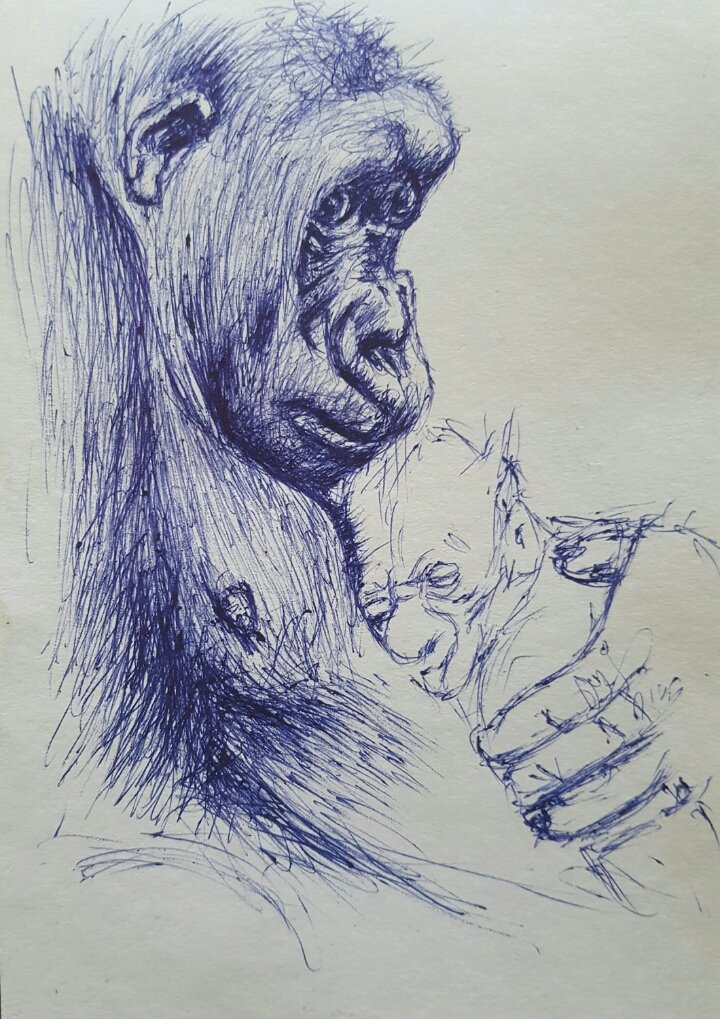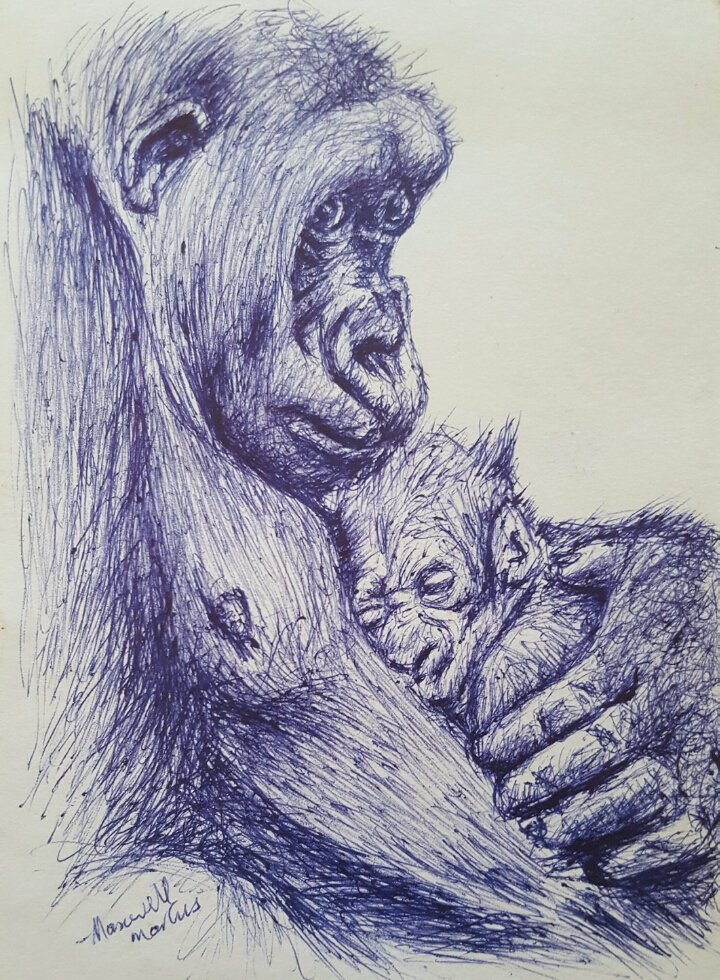 Thank you.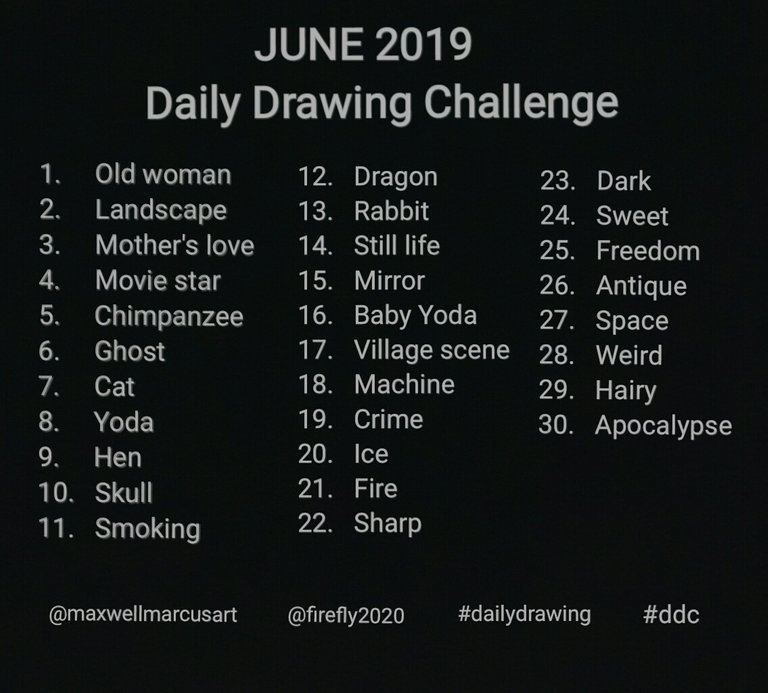 The prompt for the challenge