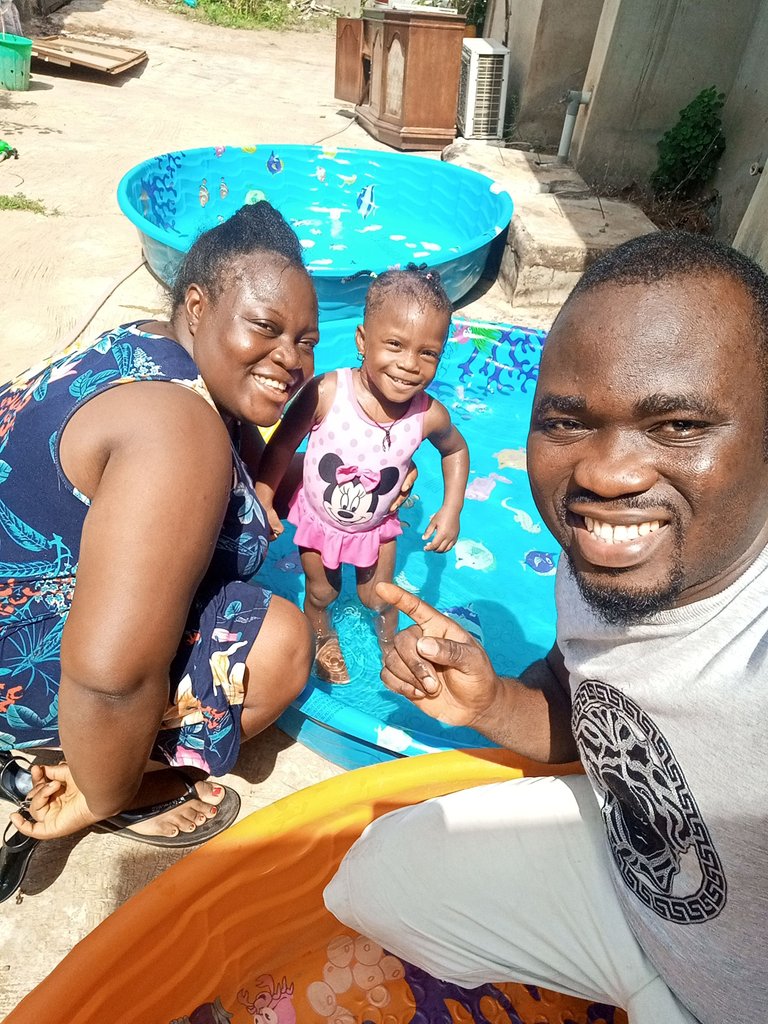 Hello Hivers 💕💞,
As part of our weekend activities and also one of our recent weekend fun mode with family is this capture you are about to see down below which involves ayo family having fun with the polythene water pool which was ordered by me few months ago and due to the fact that there was so much delay on the shipment activities and it cause more delay for the shipping but now the arrival of the water pool came at the expected time. It took all about 4 months before it get too here in Nigeria nevertheless here is the water pool made for children to have fun although adult toucan make two or three funplay wait.
There are some do's and don'ts that are written and also expected the uses to know before they use it. Part of the bones is that you should not leave your children in 8 or around the water pool such that they will go there and have fun on their own without their guardian angel there with them i mean their parents.
This was the picture I took before and during and after the swimming training.
The Swimming Kit
It has 82% Nylon, 18% Elastic and 100% Poliester. It is easy to wear for them but with the assistance of their guardian angel.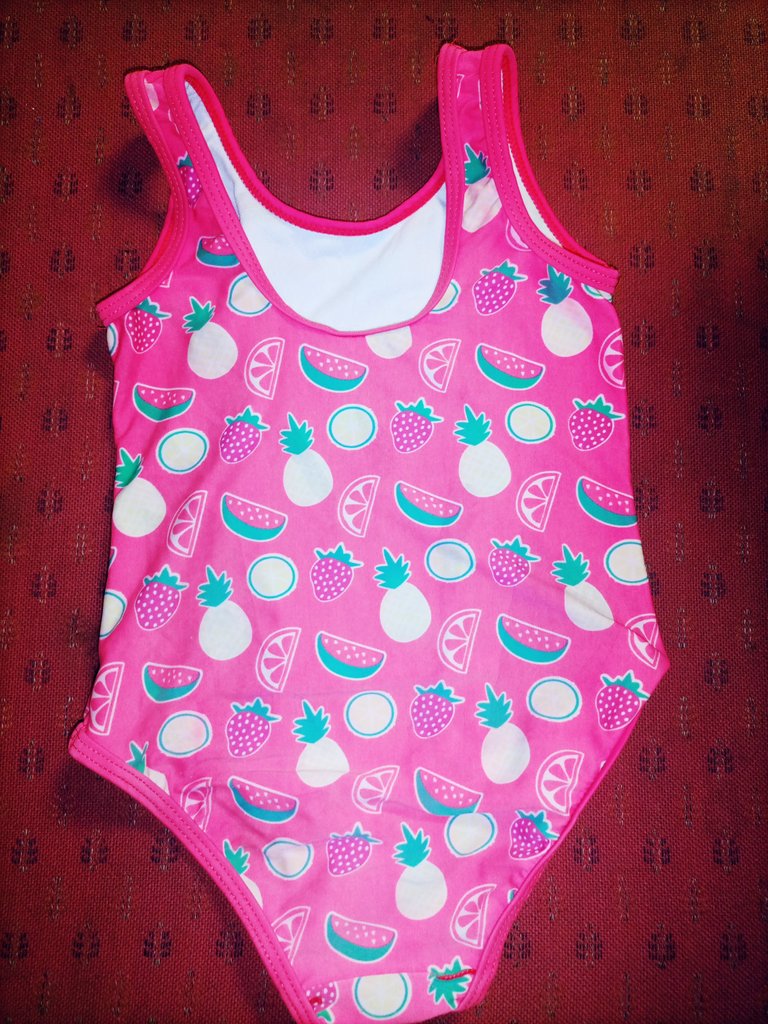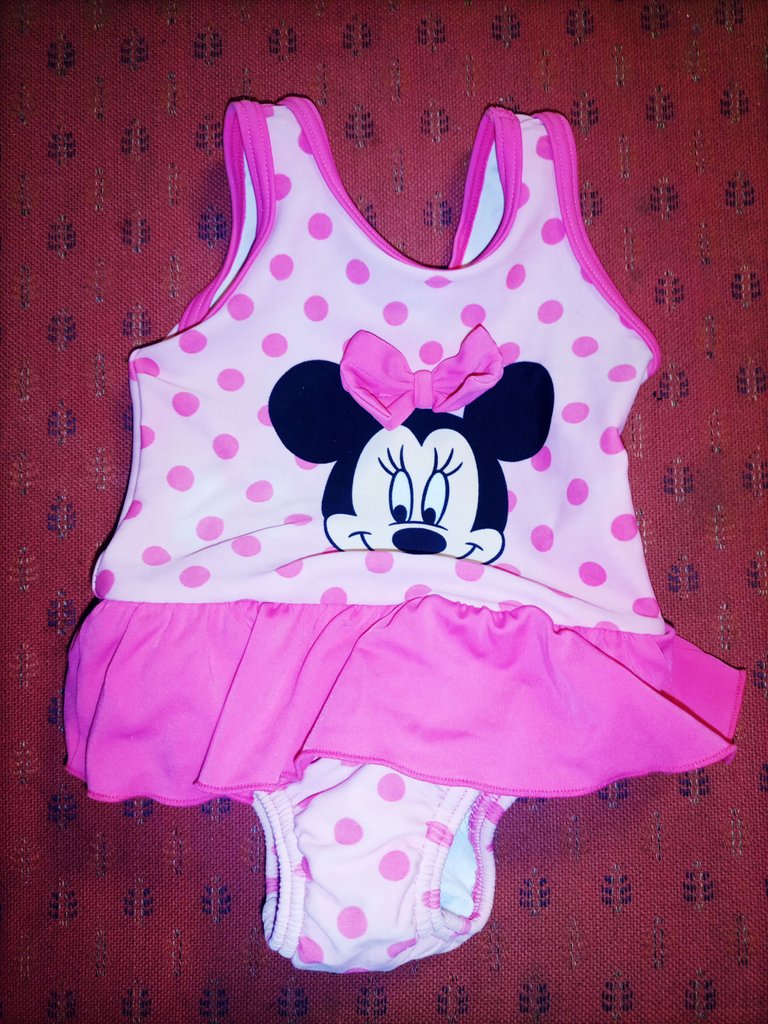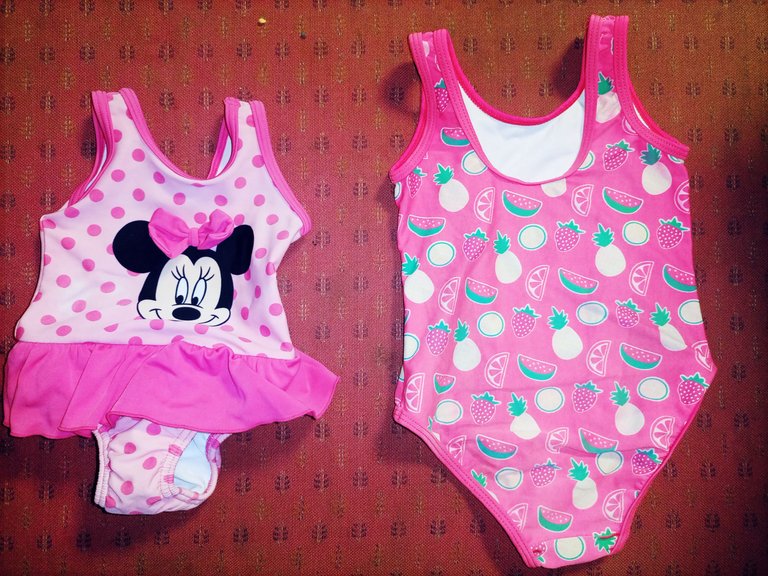 I was very conscious of how our little little baby girl with the act and also blend with the new environment and situation. I also take note of that that's some precautions I need to take into consideration like I shouldn't leave water of any beat left over in to the water pool. This is simply because even when you are not there with her she can make our own way down to where it is and jump into the pool.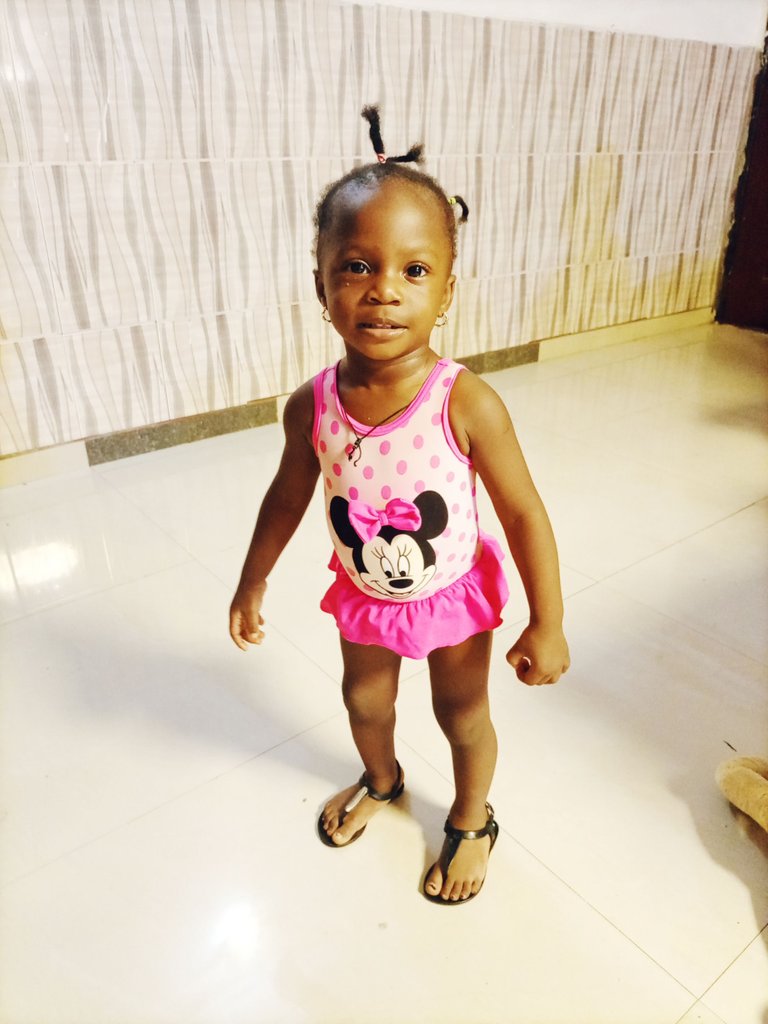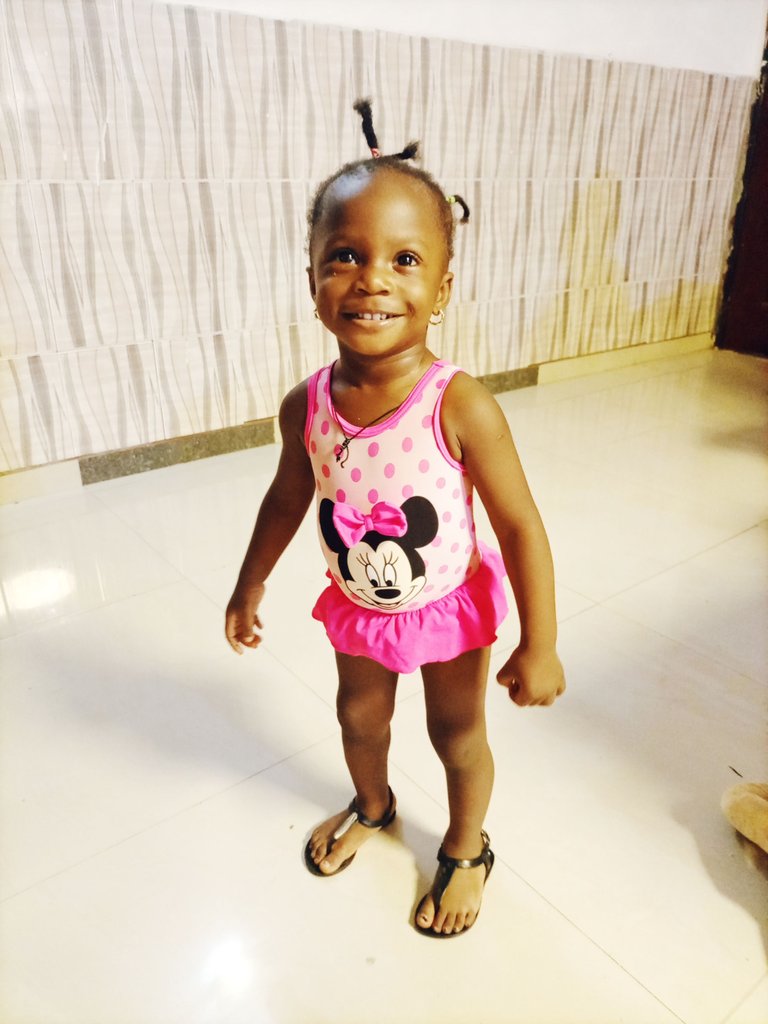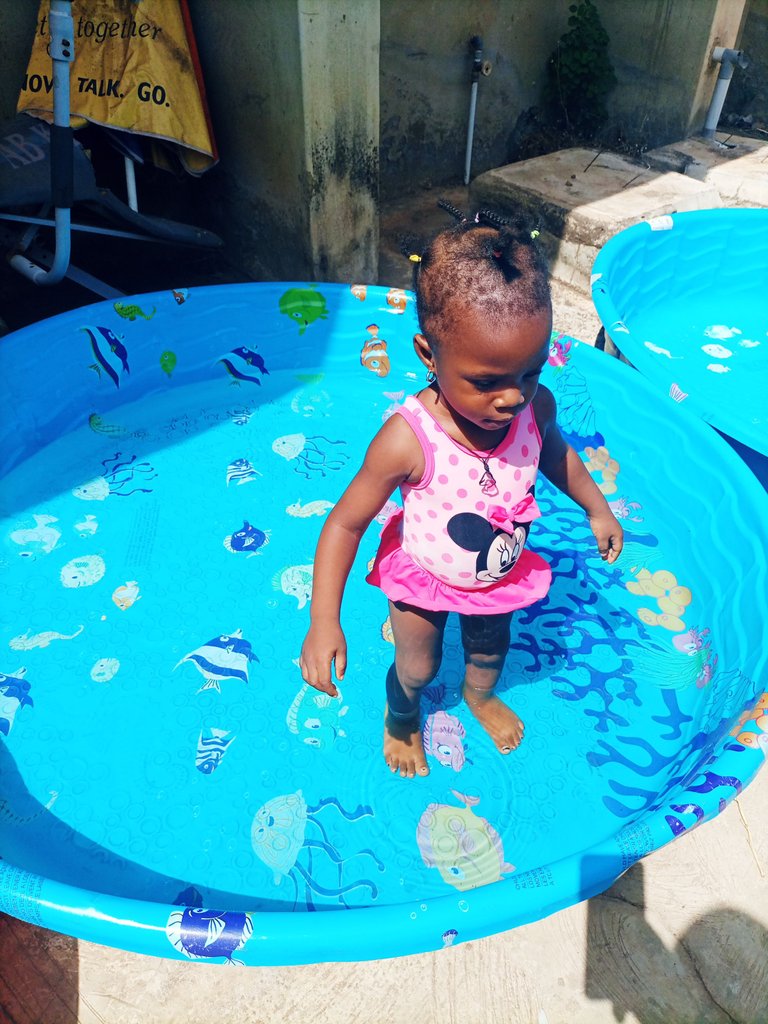 After we got to the water pool, she was so excited and happy even more than ever I think this is because it is a new environment for her to play and have fun. You can definitely see the smile on her face.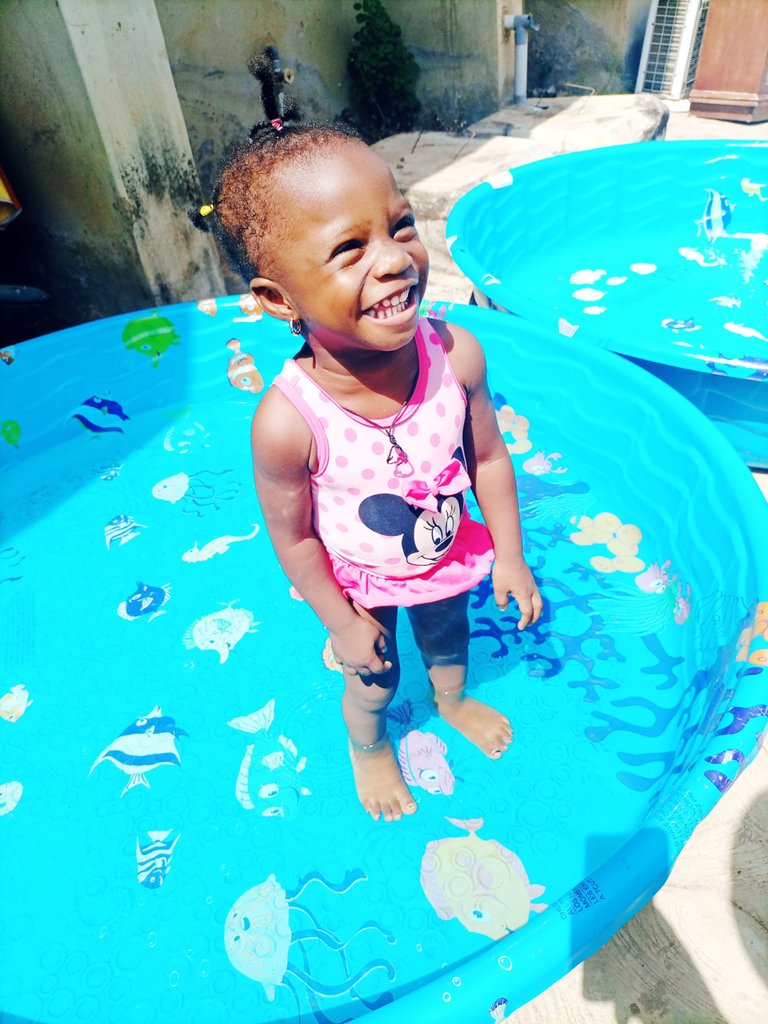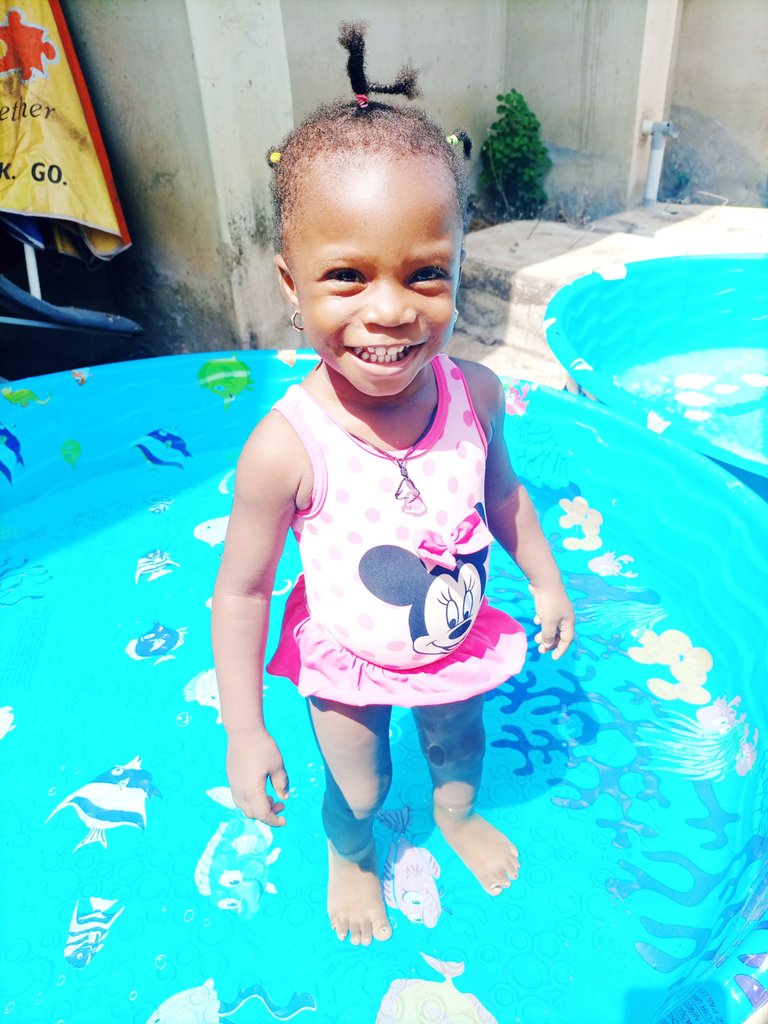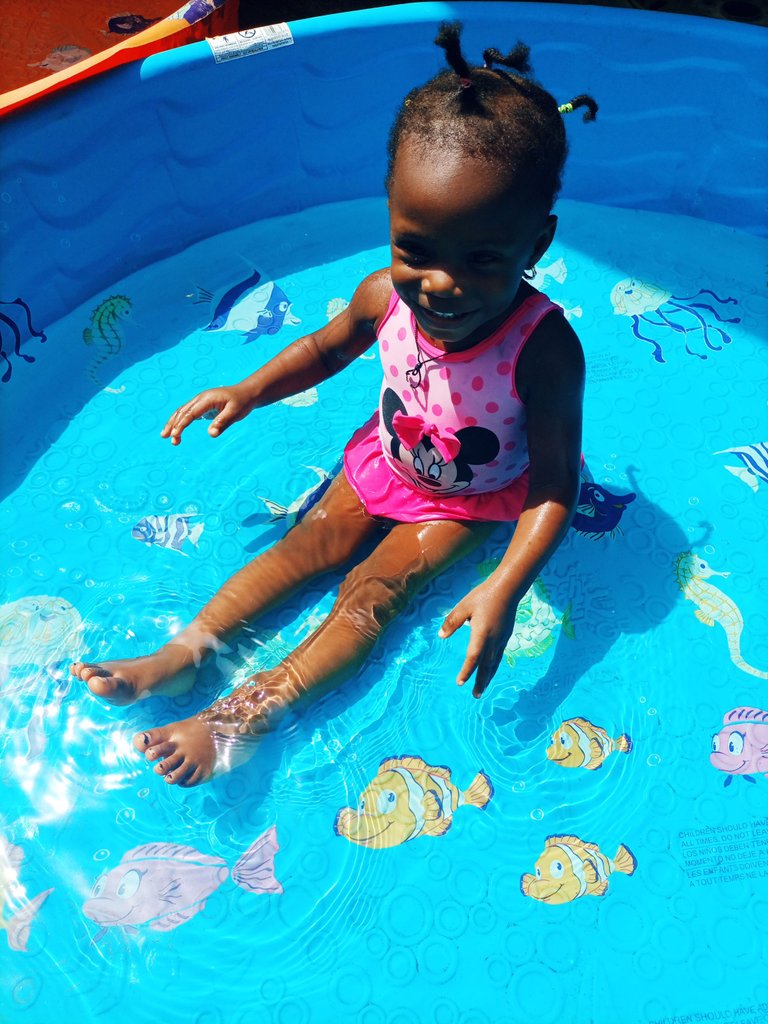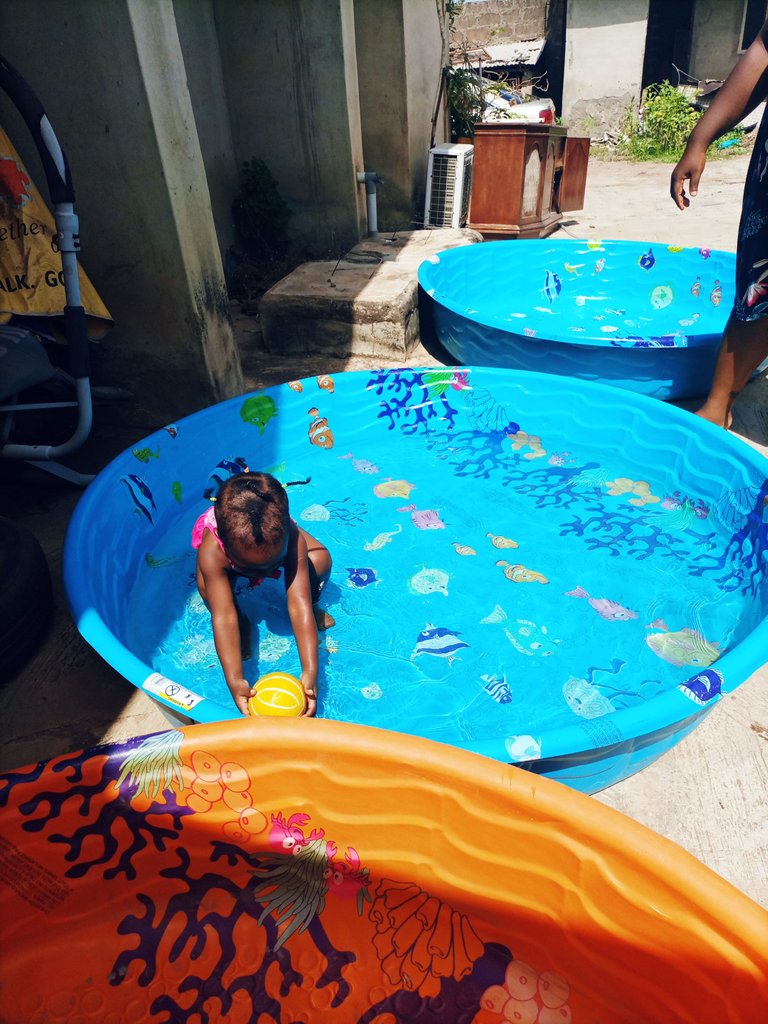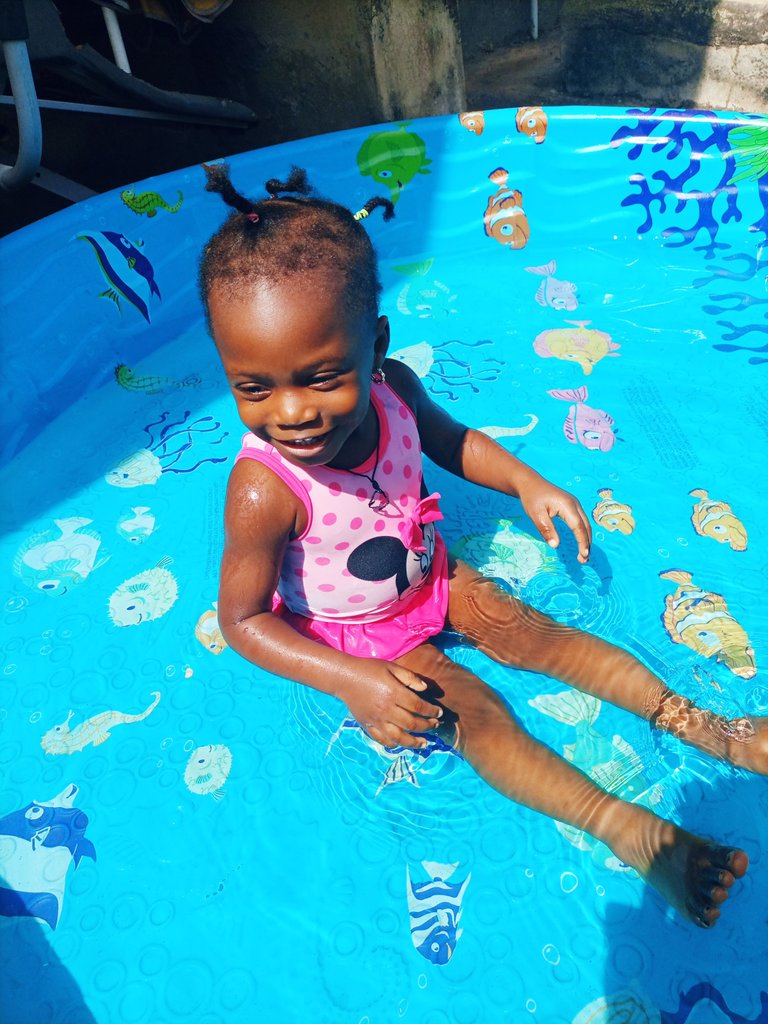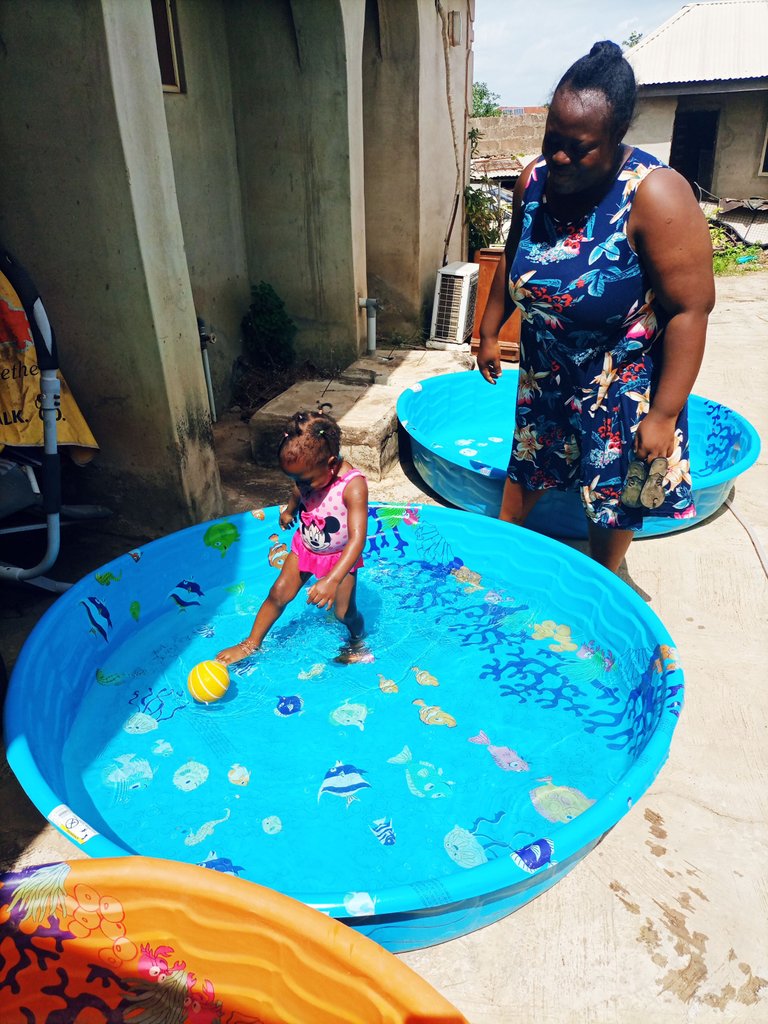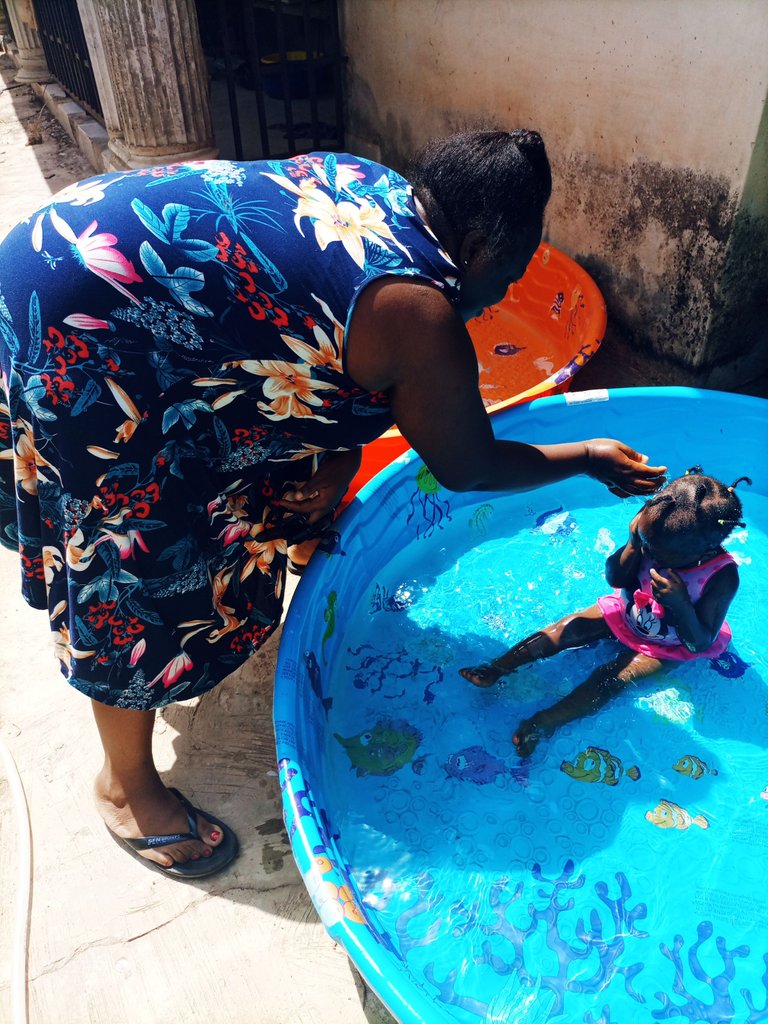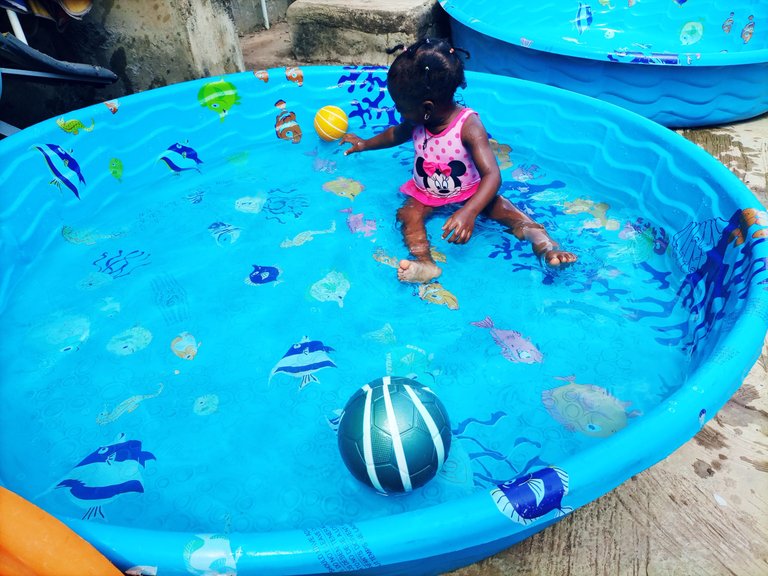 She had fun even with her rubber Ball, I also bought this some months ago for her. I noticed that she loves playing football so I bought the runber football for her to keep practicing.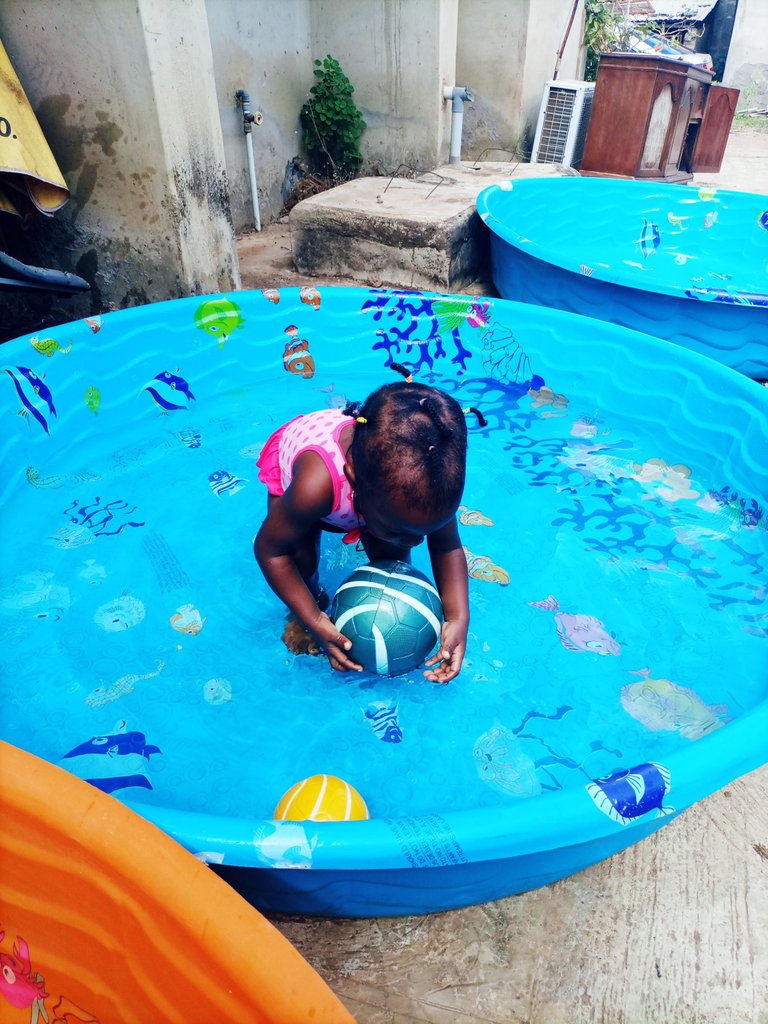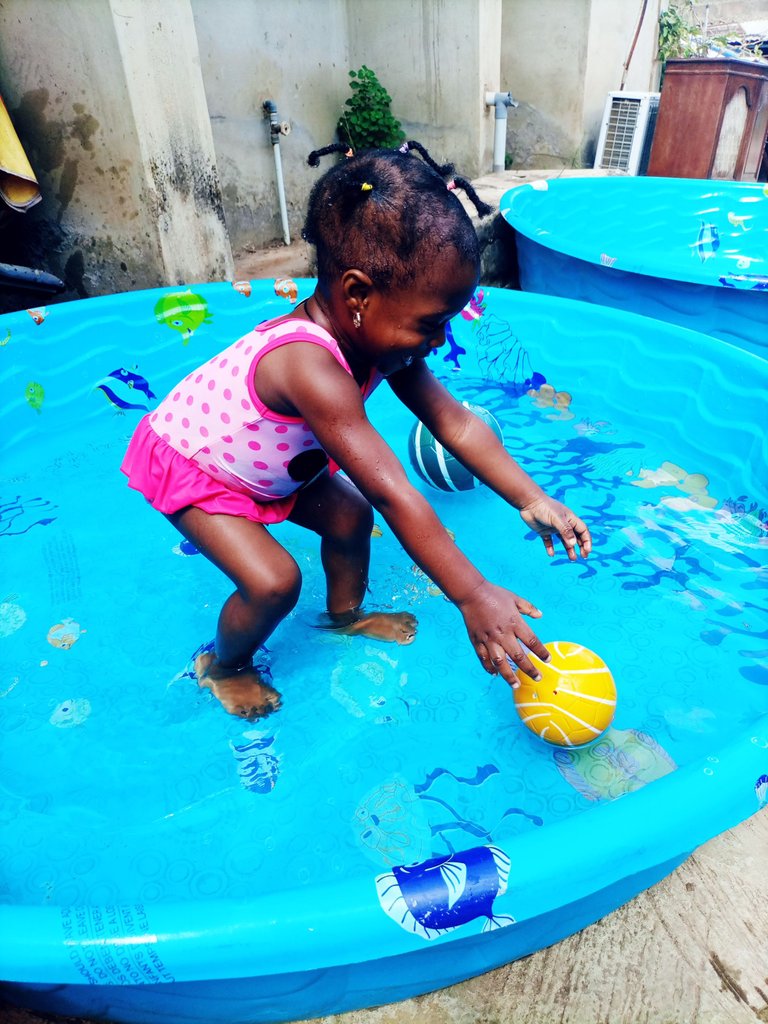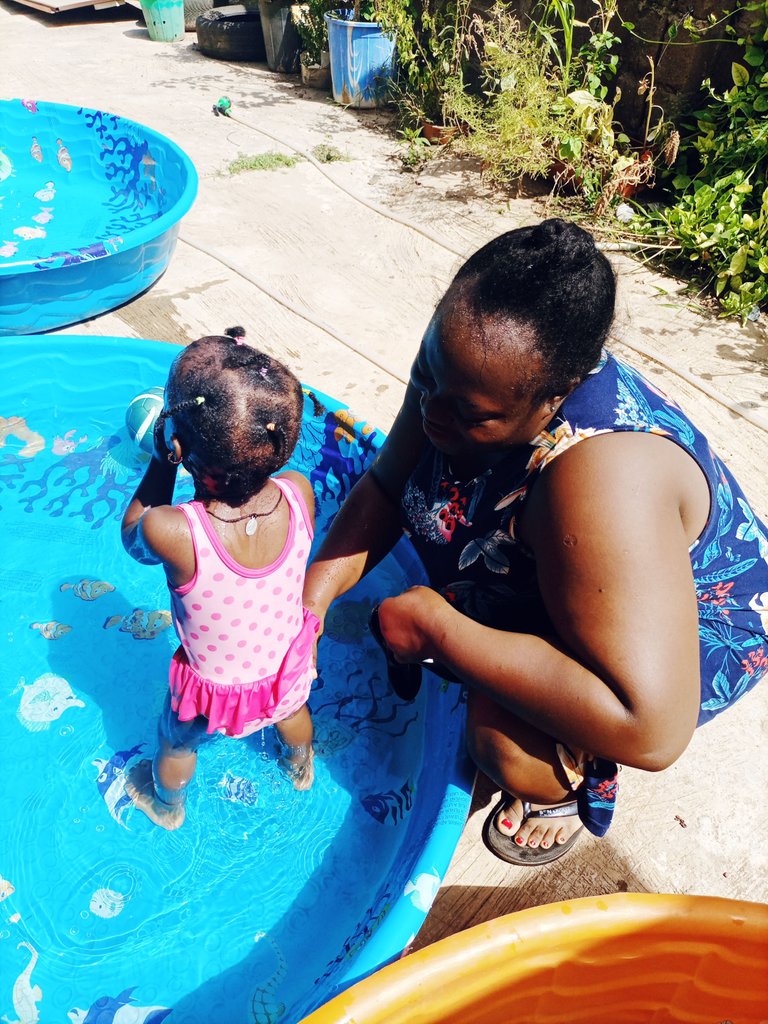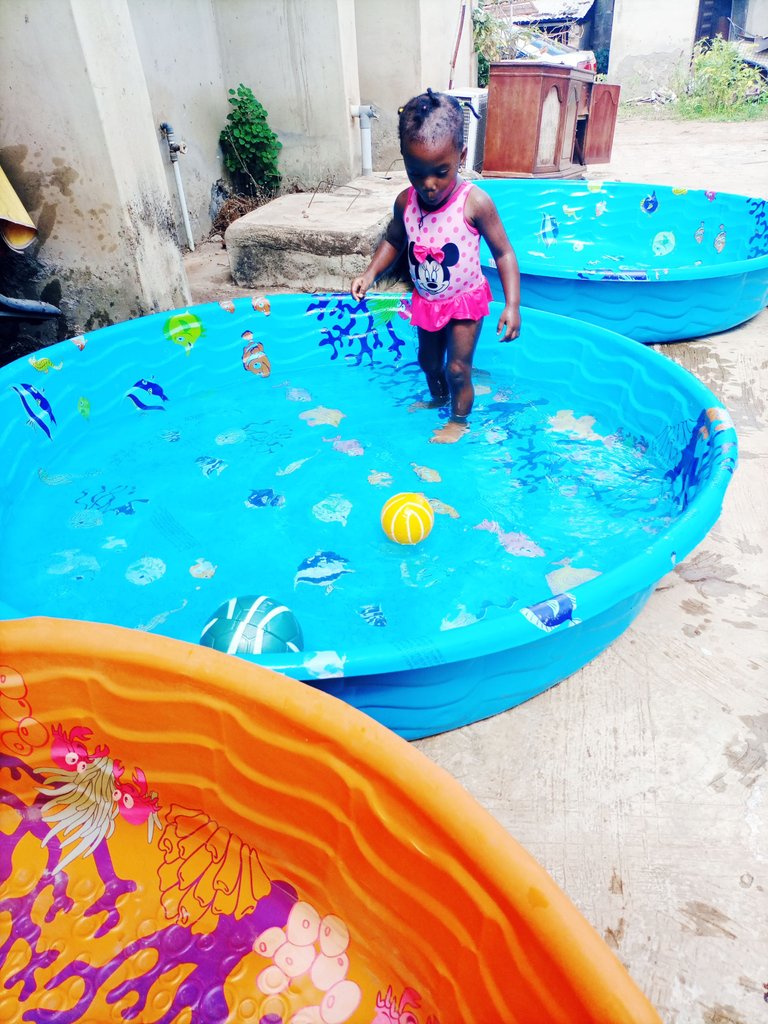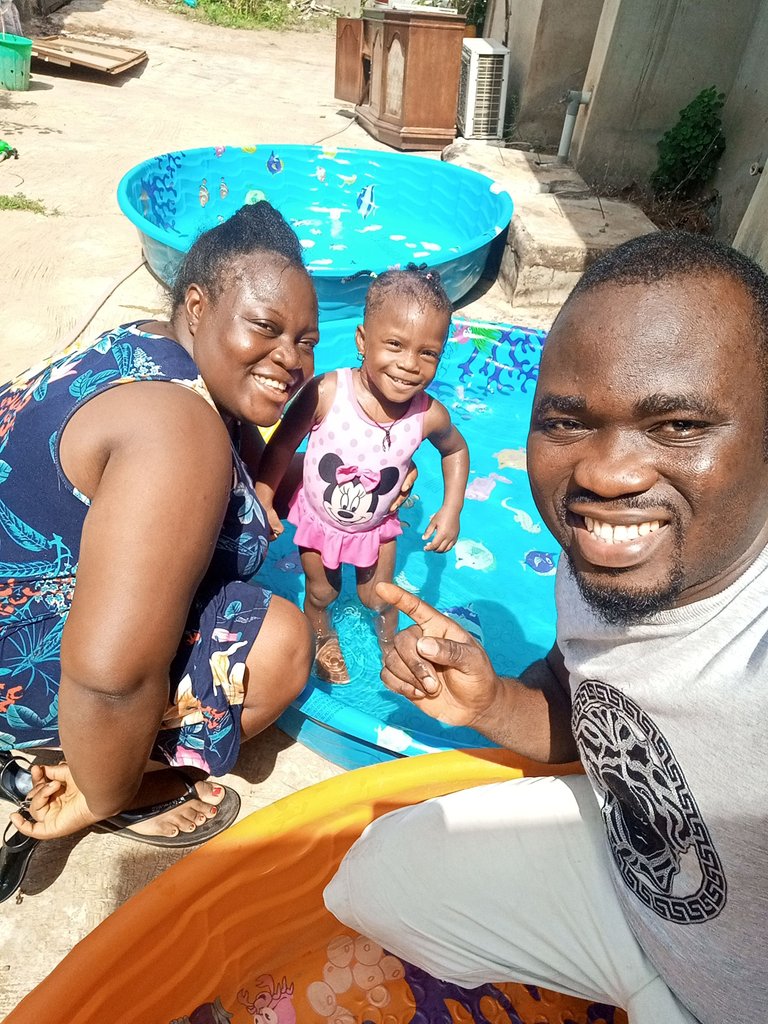 Camera Details. ( Infinix Note 7 )
MAIN CAMERA
Quad 48 MP, f/1.8, (wide), 1/2.0", 0.8µm, PDAF
2 MP, f/2.4, (macro)
2 MP, f/2.4Mobile, (depth)
2 MP, f/1.8, (dedicated video camera) - 128/6 model only
Features Quad-LED flash, panorama, HDR
Video 1080p@30fps
SELFIE CAMERA
Single 16 MP, f/2.0, 26mm (wide), 1/3.06", 1.0µm
Video 1080p@30fps
---
Thanks For Stopping by And checking Out My Blog 📝📖🗒️
---
Original content by me, @mattsanthonyit
---
Please important note▶️, order than any stated link in my post otherwise every other photographs used in my posts are originally taken and owned by me @mattsanthonyit, if you like them and wish to use any of my images please contact me privately. Thanks🔛.
---
🗓️Date Capture: 26/4/2021. 📸Medium capture: Infinix Note5 Smartphone. 🌍Location: Ilorin.Kwara State. Nigeria. 🕰️Time:9:58pm ⚡Posted with: peakd.com
---
If you actually like what you see😃😄😉,watch📷📺📸 and read📖📋 I would equally be grateful for an upvote♥️⚡ a very cool comment under my comment box or a reblog 🌀😏 for everyone to see ... and perhaps maybe you would like to follow me for more of my Post to show on your own feeds. Don't miss any of my Post.🔝. Special thanks to all who put big smiles on my face with Auto Upvote for always being supportive to me 💞💯.
---
Thank you for visiting my blog.
---
You Can As Well Join Me On Other Social Platform.
Twitter:
Check out Matthew O. Akinlotan [peakd @mattsanthonyit ] (@mattsanthonyit): https://twitter.com/mattsanthonyit?s=09
---
Instagram:
https://instagram.com/officialoluwagb...
---
YouTube:
[https://m.youtube.com/channel/UCPBPk8al3dnLy5xAWnbWT1w
---
Facebook:
( https://mobile.facebook.com/akinlotan...)
---
Hive:
---
⬇️⬇️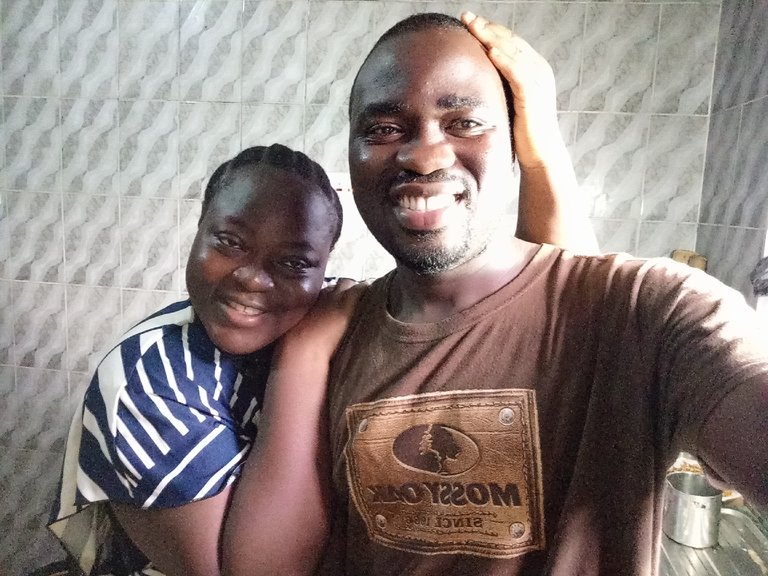 Matthew is a farmer and lover of Hive. HIVE has really helped my life to grow more healthier than I was, HIVE testimony. I'm a Dad, husband and a hustler. Farmer who loves animals, he practice what he preaches . He is also a Photographer, Traveller , Mr Chef ( Loves Cooking) and above all, he is a blogger and a vlogger♣️♠️.