Red And Blood Portrait || Digital painting || Step by step process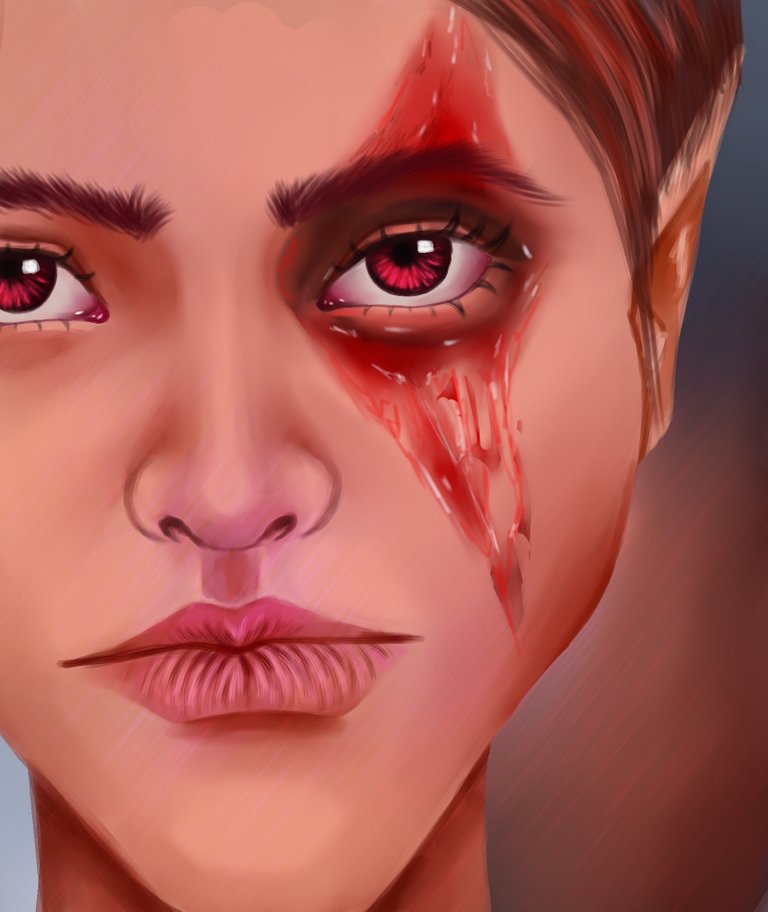 I tried something a little different today. Started with a very regular portrait then turned it super red and saturated colors, at the end to make it more interesting i added some blood steins on one of the eyes.
I haven't done things like this before, so i was a little worried about how i was going to paint that bloody thing.
But i think it turned out okay.
I wanted to use as much red possible in this, so starting from the skin, i was hovering around the red colors while painting. I made the eyes extra saturated so they would pop a little more.
Enjoy the art and the process: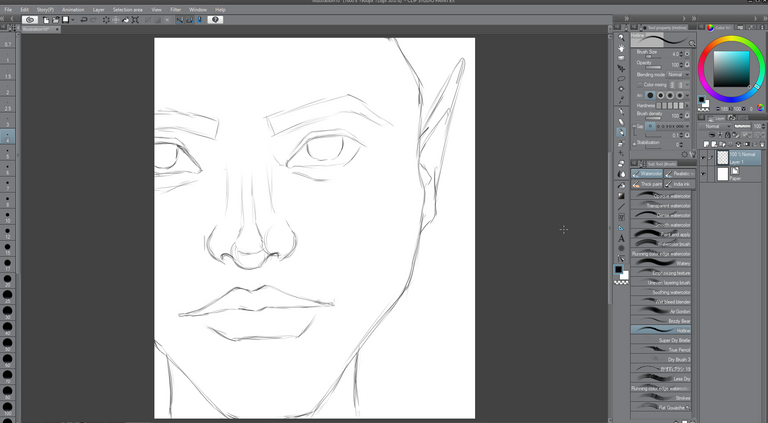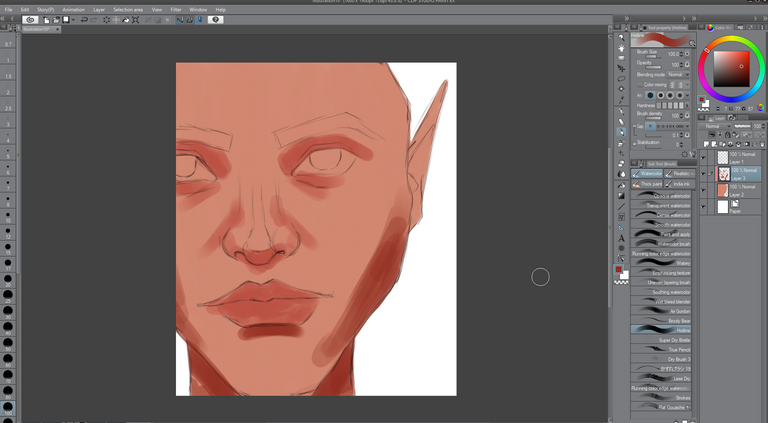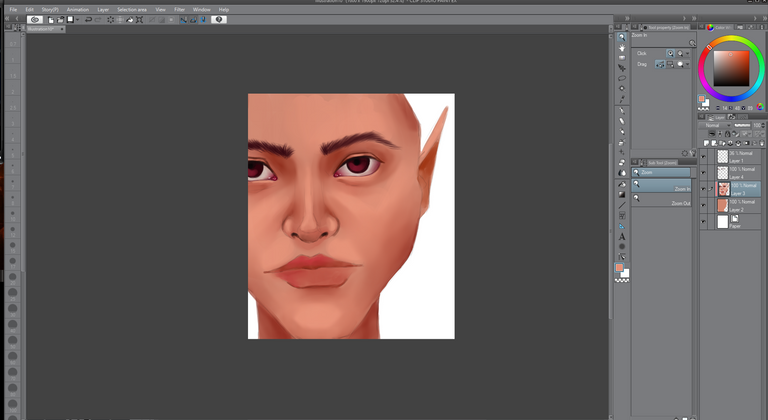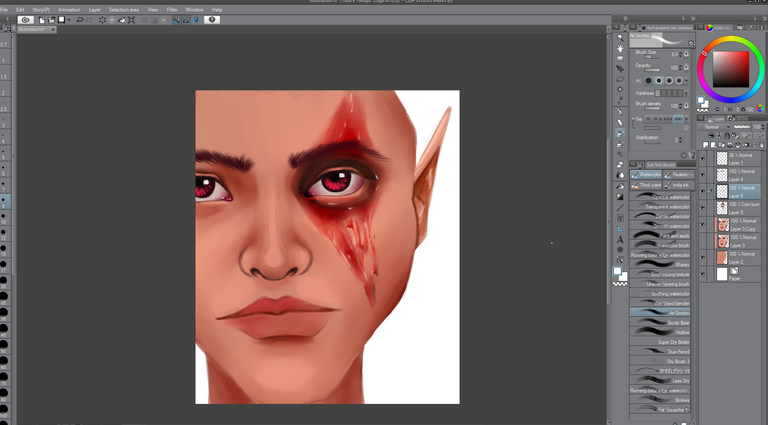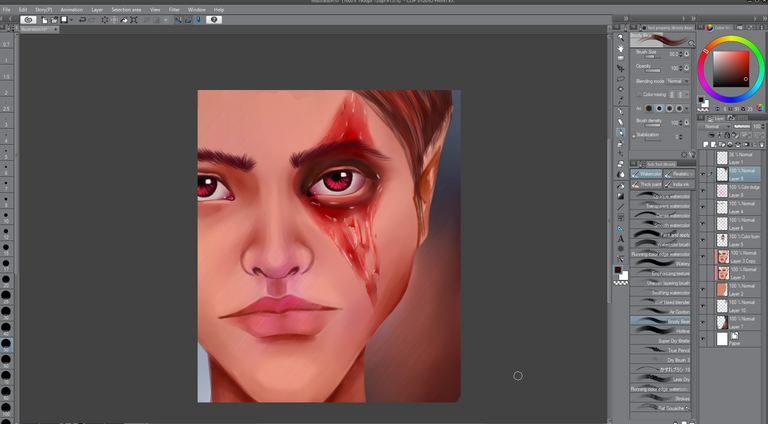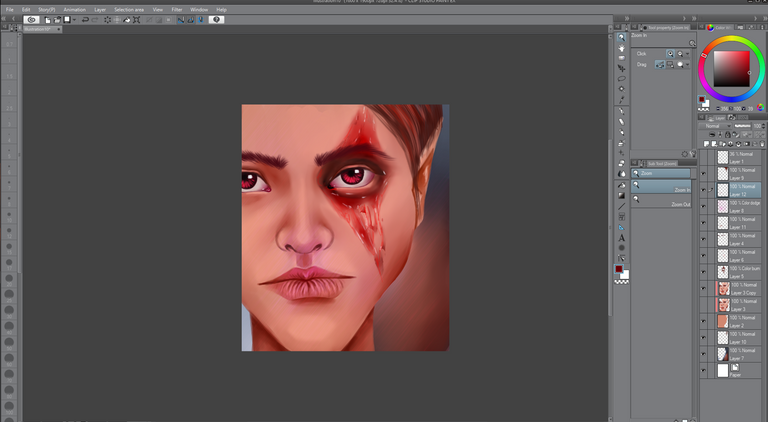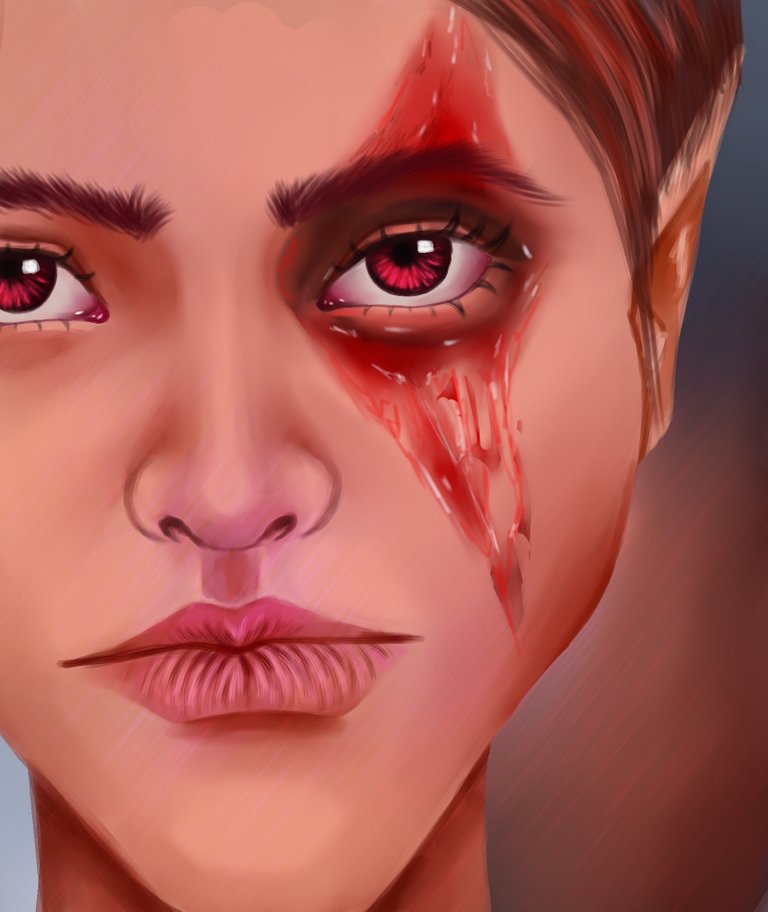 Thank you for visiting my blog
Follow me to see more of my art in your feed.
---
---