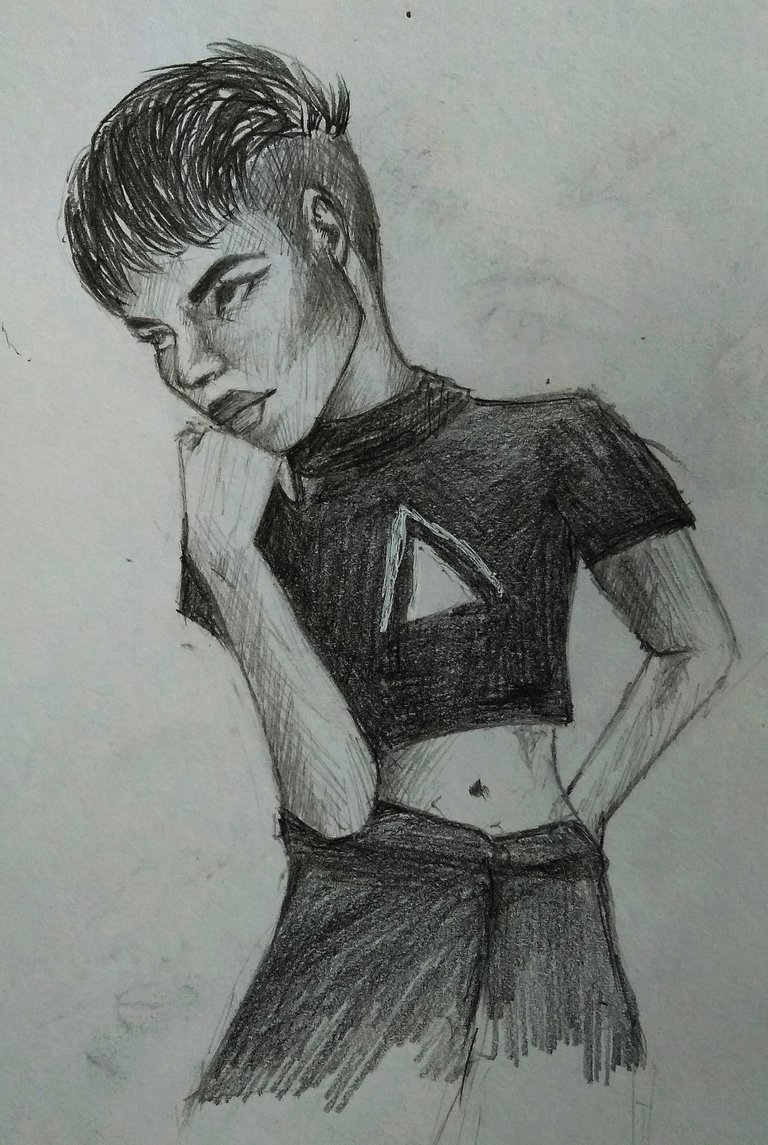 I haven't had enough practice with figure drawing so once in a while i try to some drawing that shows a little more parts of the body rather than just the face. Most of the time they turns out seriously horrifying.
But this one looks good enough so i had the courage to share it. I think it turned out pretty well. Although i always have to to some brightness and contrast tweaking to my pencil drawings because my camera doesn't capture everything properly. And too much light on pencil drawing makes them look shiny due to the reflectiveness of the graphite.
Here are some process shots of this drawing: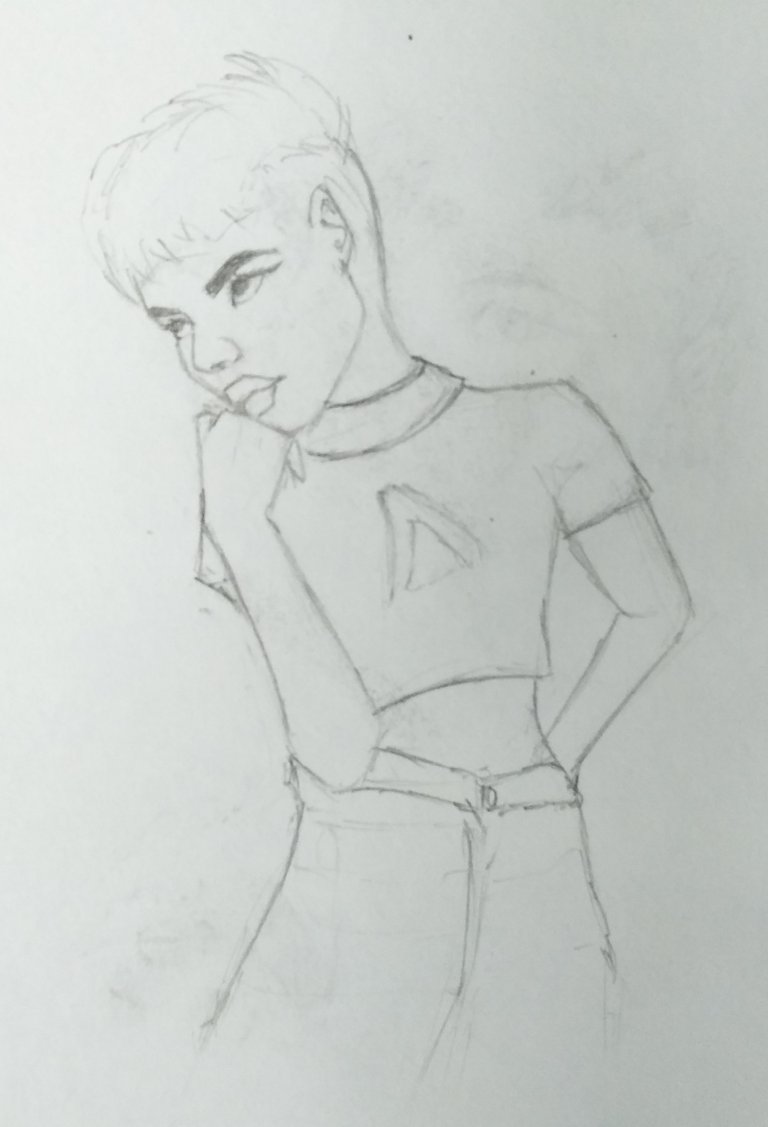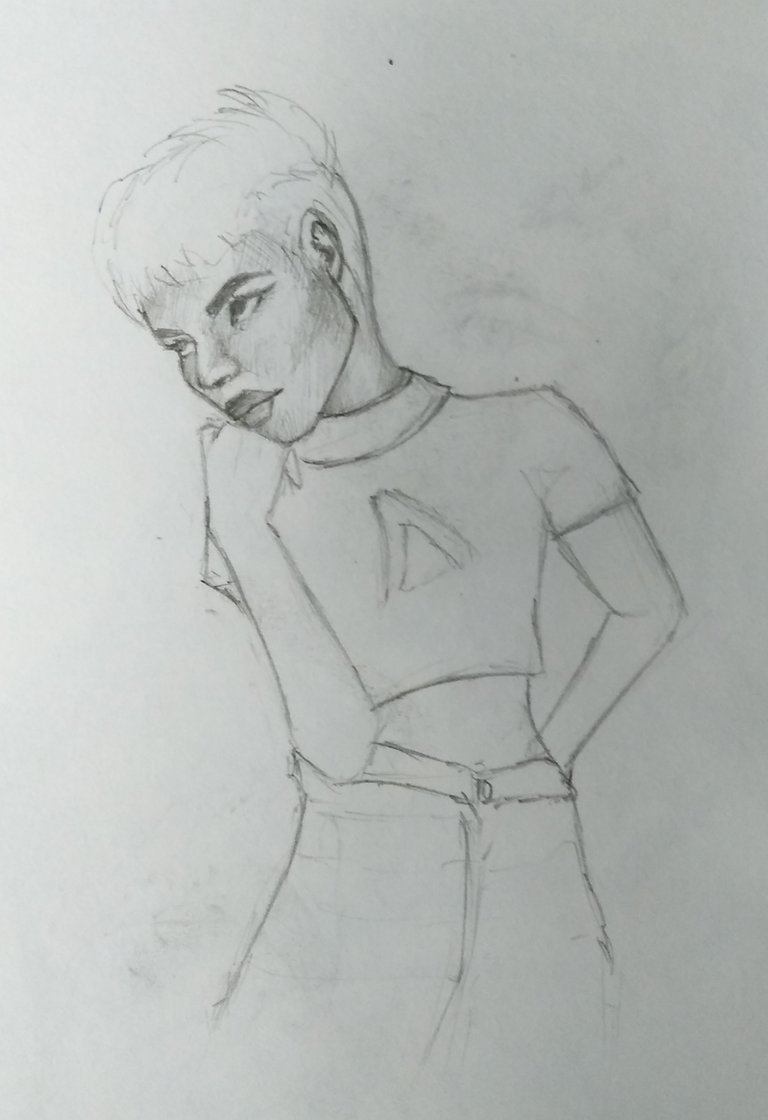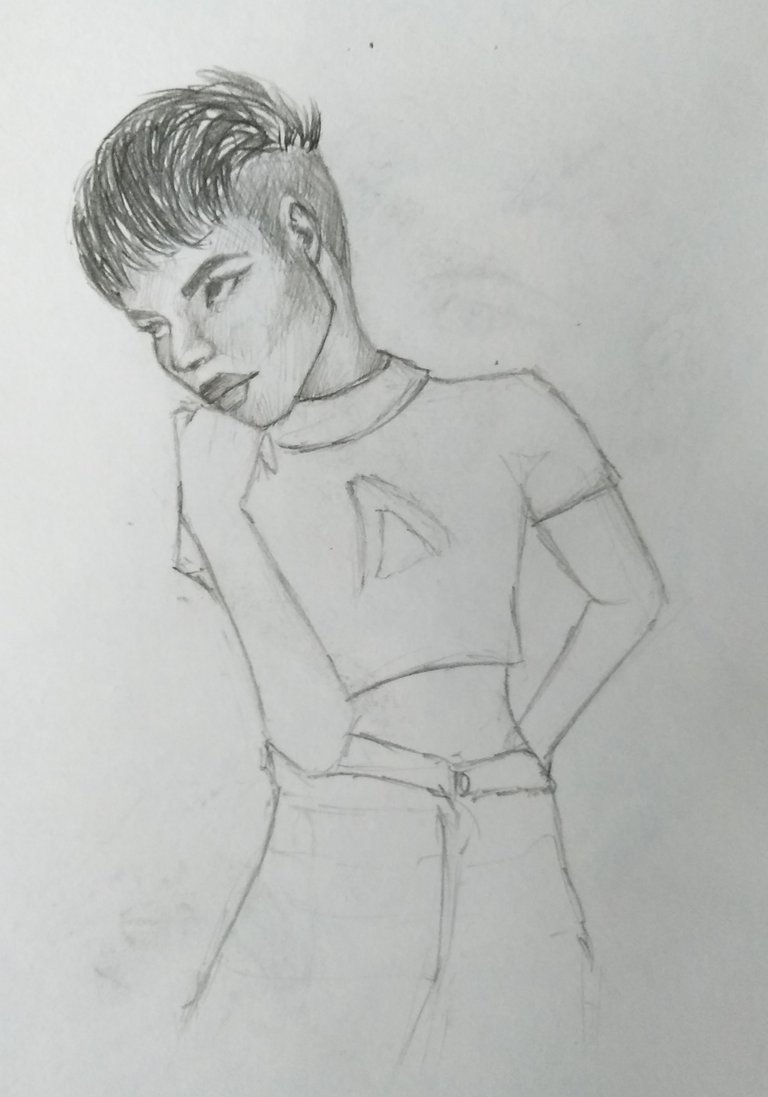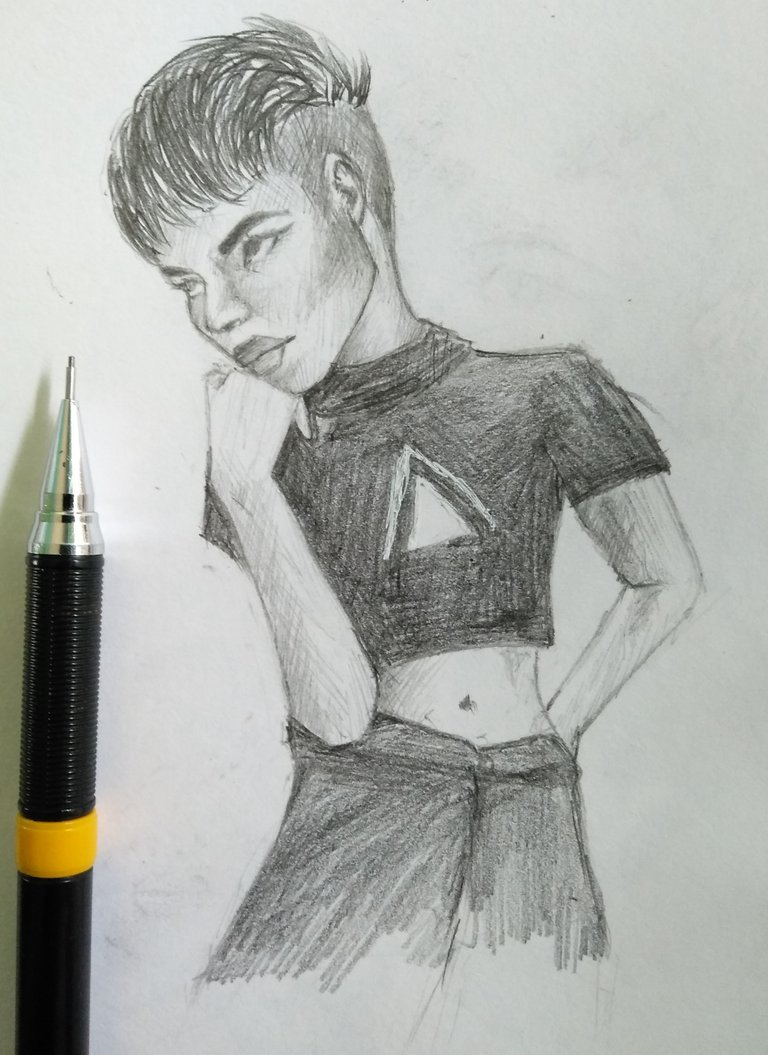 Reference image for this drawing practice.