"¿Crees que te conoces a ti mismo?" con esta pregunta es como @josehany inicia su publicación. Y la verdad es que la pregunta quedó revoloteando en mi mente, así que no dudé en unirme al Reto de Introspección propuesto por Josehany.
Siempre es bueno pasar un tiempo a solas con nosotros mismos y dar un vistazo a nuestro interior para preguntarnos cómo estamos, cómo nos sentimos, quienes somos realmente...este es un buen ejercicio personal, pues nos permite reflexionar, amarnos y aceptarnos tal cual somos.
"You think you know yourself?" with this question is how @josehany starts its publication. And the truth is that the question kept flitting around in my mind, so I didn't hesitate to join Josehany's Introspection Challenge.
It is always good to spend some time alone with ourselves and take a look inside ourselves to ask ourselves how we are, how we feel, who we really are...this is a good personal exercise, because it allows us to reflect, love and accept ourselves as we are.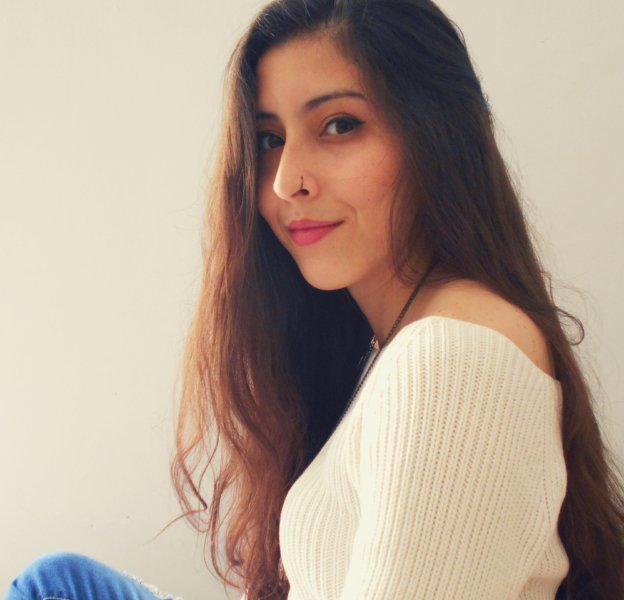 ¿Quién soy yo?
Soy una persona que no tolera las mentiras y mucho menos los malos tratos, por lo que me cuesta perdonar fácilmente…y sé que esto es algo malo, pues siempre es bueno perdonar para no vivir con sentimientos negativos. Si una persona hace algo que me perjudique de alguna u otra manera, simplemente me alejo y trato de apartar a esa persona de mi vida…esto quizás es algo bastante radical, pero me gusta perseguir la tranquilidad y la paz mental.
Aunque trato de no admitirlo, soy una persona bastante sensible (cosa que me desagrada bastante). Cuando estoy molesta me da por llorar y esto es algo que me hace molestar más porque me siento bastante débil y entonces…lloro más 😂
Soy una persona que no descansa cuando se fija un objetivo o se traza una meta. No me gusta dejar las cosas a medias, así que para mí es bastante fundamental lograr todo aquello que me proponga.
Soy sincera, pero a veces me freno al decir lo que pienso por miedo de herir a las personas…aunque he trabajado un poco en esto, pues considero que siempre será bueno hablar con claridad aunque duela.
Cuando sé que tengo la razón y alguien me contradice, me molesto muchísimo y puedo llegar a convertirme en una persona arrogante (signo Leo tenía que ser) y esto es algo que me desagrada bastante de mí y me avergüenza mucho.
Who am I?
I am a person who does not tolerate lies, much less mistreatment, so I find it hard to forgive easily...and I know this is a bad thing, because it is always good to forgive so as not to live with negative feelings. If a person does something that hurts me in some way or another, I simply walk away and try to remove that person from my life...this is perhaps something quite radical, but I like to pursue peace of mind and tranquility.
Although I try not to admit it, I'm a pretty sensitive person (which I don't like very much). When I'm upset I cry and this is something that makes me more upset because I feel quite weak and then...I cry more 😂
I'm a person who doesn't rest when setting a goal or setting a target. I don't like to leave things half done, so for me it's quite fundamental to achieve everything I set out to do.
I'm honest, but sometimes I hold back from saying what I think for fear of hurting people...although I've worked a little on this, because I think it's always good to speak clearly even if it hurts.
When I know that I am right and someone contradicts me, I get very upset and I can become an arrogant person (Leo sign had to be) and this is something that I dislike quite a lot from me and I am very embarrassed.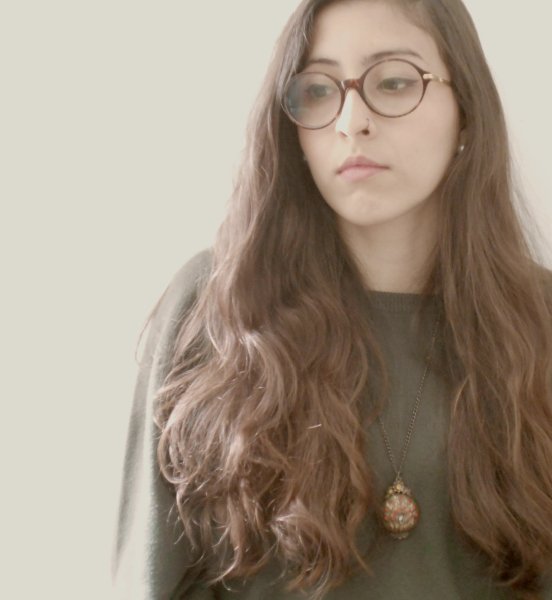 También soy excesivamente responsable y puntal…tanto así que estreso un poco a la gente. Para mí el tiempo vale oro y es algo que una vez perdido es imposible de recuperar, por lo que no me gusta perder mi tiempo y tampoco hacérselo perder a los demás.
No soy muy amante de la improvisación, para mí las cosas deben de ser planificadas previamente…aunque también he comprendido que en la vida debe de existir la flexibilidad, pues no todo debe planearse al cien por ciento.
Soy una persona leal, para mí la fidelidad y el respeto son pilares fundamentales.
Me gusta la diversión y la aventura, reírme, pasarla bien. También soy demasiado soñadora, pero trato de mantener los pies pegados a la realidad.
Me encanta estudiar, leer, aprender cosas nuevas que me permitan mejorar mis habilidades. Nutrirme de conocimiento es algo que me hace ser bastante feliz.
Cuando estoy motivada, no hay nada ni nadie que me detenga para hacer las cosas. Trato siempre de encontrar la motivación en cada cosa que realizo y hacer las cosas lo mejor posible, aunque a veces esto se sale un poco de control y termino llevándome al límite y exigiéndome más de la cuenta.
Una vez que entro en confianza con las personas no hay manera de hacerme callar pues me encanta hablar, hacer bromas, contar historias…a veces siento que aturdo demasiado a las personas con quien hablo 😂.
La verdad, pese a mis defectos, me considero que soy una buena persona. Todavía me queda un largo camino por recorrer y muchas cosas por aprender, pero ahí voy poco a poco.
I'm also overly responsible and supportive...so much so that I stress people out a bit. For me time is worth gold and it is something that once lost is impossible to recover, so I don't like to waste my time and I don't like to make others waste it either.
I'm not a big fan of improvisation, for me things must be planned in advance... although I've also understood that in life there must be flexibility, because not everything must be planned 100 percent.
I am a loyal person, for me fidelity and respect are fundamental pillars.
I like to have fun and adventure, to laugh, to have a good time. I'm also too much of a dreamer, but I try to keep my feet on the ground.
I love studying, reading, learning new things that allow me to improve my skills. Nourishing myself with knowledge is something that makes me quite happy.
When I am motivated, there is nothing and no one to stop me from doing things. I always try to find the motivation in everything I do and do things as well as possible, although sometimes this gets a little out of control and I end up pushing myself to the limit and overdoing it.
Once I get into confidence with people there is no way to shut me up because I love to talk, make jokes, tell stories...sometimes I feel that I stun the people I talk to too much 😂.
The truth is, despite my shortcomings, I consider myself a good person. I still have a long way to go and many things to learn, but there I go little by little.

Hasta aquí llega mi introspección, porque si continúo esta publicación se haría eterna y ustedes se aburrirían de leer. Considero que los rasgos más fuertes de nuestra forma de ser son bastantes difíciles de modificar, por lo que siempre estarán ahí con nosotros…pero a medida que pasa el tiempo vamos aprendido y desaprendiendo cosas y modificando ciertas características de nuestra forma de ser, así que realizar este tipo de ejercicios no está nada mal pues nos permite reencontramos con nosotros mismos para no perdernos en el camino.
So much for my introspection, because if I continue this publication it will become eternal and you will get bored of reading. I consider that the strongest features of our way of being are quite difficult to modify, so they will always be there with us... but as time goes by we are learning and unlearning things and modifying certain characteristics of our way of being, so doing this kind of exercises is not bad at all because it allows us to meet again with ourselves so as not to get lost on the way.
---
¡Gracias por leer esta publicación!
Thank you for reading this publication!
---
📷 Fotografía por | Photography by: @maryed, Nikon Coolpix S2800.
✎ Edición por | Edition by: @maryed, Pixlr Photo Editor – Canva.
✂ Separador | Separator: cryptosharon
Translated with www.DeepL.com/Translator (free version)