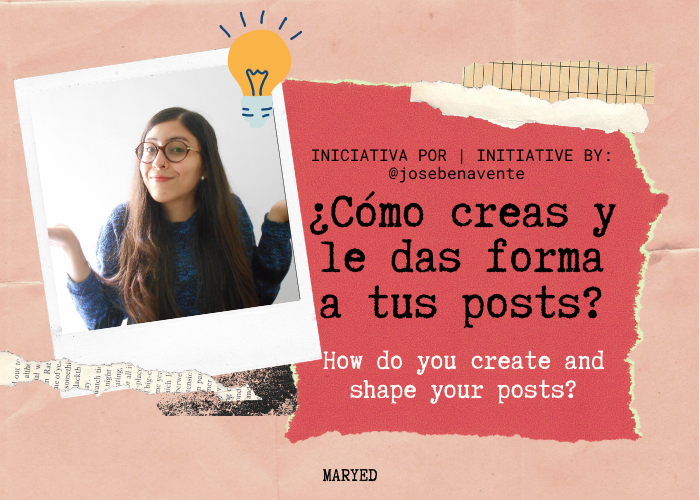 Desde hace un par de semanas atrás había recibido la invitación de @acont para unirme a esta iniciativa de @josebenavente, pero hay veces que, por más que me planifique para unirme a las iniciativas que me encuentro en la plataforma, las cosas se terminan descontrolando un poco. Pero hoy, finalmente, cumplo con la invitación (más vale tarde que nunca, ¿eh?).
Since a couple of weeks ago I had received the invitation from @acont to join this initiative from @josebenavente, but there are times when, no matter how much I plan to join the initiatives I come across on the platform, things end up getting a little out of control.
---
Este tipo de iniciativas me gustan bastante, pues permiten intercambio de ideas entre usuarios además de que sirven como una especie de "guía" para aquellas personas que están iniciándose en este mundo de la creación de contenido que, desde mi punto de vista, no es una tarea tan fácil como aparenta pues requiere de bastante esfuerzo, creatividad y tiempo disponible para lograr que el contenido que deseamos compartir sea de gran calidad.
I really like this kind of initiatives, because they allow the exchange of ideas between users and also serve as a kind of "guide" for those people who are starting in this world of content creation which, from my point of view, is not as easy as it seems because it requires a lot of effort, creativity and time available to achieve that the content we want to share is of high quality.

¡COMENCEMOS!
WE START!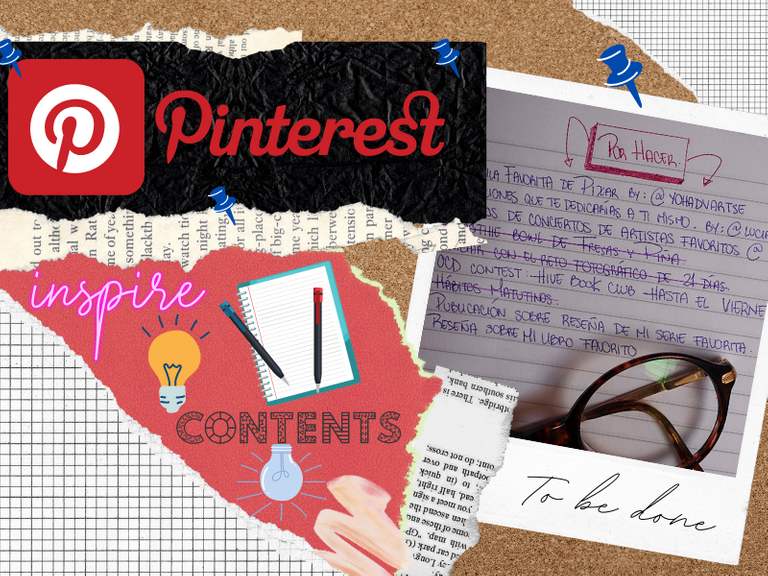 ¿DE DÓNDE SURGE LA INSPIRACIÓN PARA TU CONTENIDO?
Para mí la inspiración se encuentra en todos lados y las ideas para crear contenido las encuentro incluso hasta en los más pequeños detalles, desde la naturaleza hasta una conversación con mis amigos, mi mente siempre está generando ideas para crear contenido y es por eso que siempre procuro tener a la mano mi libreta para poder anotar todo y que nada se me escape.
Una de mis mayores fuentes de inspiración siempre ha sido la plataforma Pinterest, esta es una red social visual donde puedes encontrar fotografías hermosas de todo tipo. Debo aclarar que consultar esta página me sirve sólo para inspirarme y es más como una especie de "deleite visual".
WHERE DOES THE INSPIRATION FOR YOUR CONTENT COME FROM?
For me inspiration is everywhere and I find ideas to create content even in the smallest details, from nature to a conversation with my friends, my mind is always generating ideas to create content and that's why I always try to have my notebook at hand so I can write down everything and nothing escapes me.
One of my biggest sources of inspiration has always been the platform Pinterest, this is a visual social network where you can find beautiful pictures of all kinds. I should clarify that consulting this page serves me only for inspiration and is more like a kind of "visual delight".
---
¿QUÉ RUTINA CUMPLES A LA HORA DE CREAR UN POST?
A final de cada mes siempre suelo anotar en una pequeña agenda las ideas para publicaciones que realizaré durante el mes siguiente. Esto es algo que me ayuda a planificarme mucho mejor, sobre todo cuando de recetas de comida se trata. Siempre suelo trabajar en la recetas con mucha antelación, cocinar es parte de mi rutina diaria pero el trabajo de cocinar y fotografiar a veces es un poco agotador. Entonces, siempre me ha resultado mejor realizar una cierta cantidad de recetas durante la semana e ir almacenando el contenido fotográfico en mi laptop y de esta manera tengo varias recetas en mi galería para ir usando en publicaciones próximas.
Por otra parte, no me gusta trabajar en un post de "ya para ya", es decir, no suelo redactar el contenido, tomar y editar las fotografías y armar la publicación por completo para publicar ese mismo día, la verdad es que trabajar de esta forma me resulta bastante agotador. Así que, la mayoría de las veces, me gusta dedicar mis tardes a trabajar en mi contenido y en la edición del mismo. Mi hora predilecta para esto es a partir de las 4 de la tarde, cuando ya he terminado la mayoría de mis actividades durante el día. Me gusta comenzar siempre con la edición de mis fotografías (en el caso de que emplee fotografías propias), pues es la parte que más me divierte y como ya estoy bastante acostumbrada lo hago bastante rápido. Luego, me dedico a la redacción y cuando ya la publicación está completamente estructurada la dejo guardada en PeakD o la programo para publicar al día siguiente.
WHAT ROUTINE DO YOU FOLLOW WHEN CREATING A POST?
At the end of each month I always write down in a small notebook the ideas for publications that I will make during the following month. This is something that helps me to plan much better, especially when it comes to food recipes. I always work on recipes well in advance, cooking is part of my daily routine but the work of cooking and photographing is sometimes a bit exhausting. So, it has always been better for me to make a certain amount of recipes during the week and store the photographic content in my laptop and this way I have several recipes in my gallery to use in upcoming publications.
On the other hand, I don't like to work on a post from "now to now". that is, I don't usually write the content, take and edit the pictures and put the whole post together to publish it that same day, the truth is that working this way is quite exhausting for me. So, most of the time, I like to dedicate my afternoons to working on my content and editing it. My favorite time for this is from 4 pm onwards, when I have already finished most of my activities during the day. I always like to start with the editing of my photographs (in case I use my own photos), as it is the part I enjoy the most and as I am quite used to it, I do it quite fast. Then, I dedicate myself to the writing and when the publication is completely structured I leave it saved in PeakD or I schedule it to publish it the next day.
---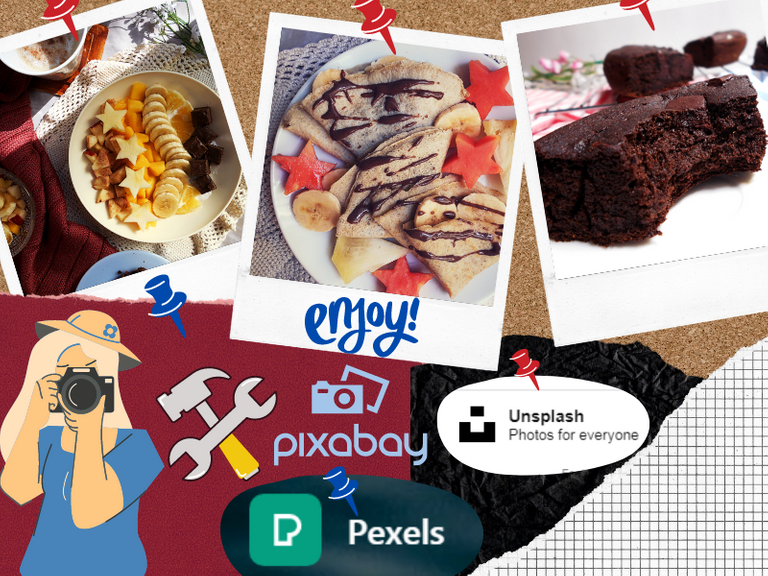 ¿QUÉ ES LO QUE MÁS DISFRUTAS AL CREAR UN CONTENIDO?
Como mencioné anteriormente mi parte favorita es tomar fotografías para mis post (en especial si es sobre alguna receta de comida) y la posterior edición, lo que más me emociona de esta parte es ver el resultado final. La parte del maquetado del post también lo disfruto muchísimo, siempre me ha gustado que mis publicaciones sean agradables visualmente y que incentiven al lector a querer llegar al final de la publicación, es por eso que disfruto tanto creando títulos, separadores de texto y la fotografía de portada del post.
WHAT DO YOU ENJOY MOST WHEN CREATING CONTENT?
As I mentioned before my favorite part is taking pictures for my posts (especially if it's about a food recipe) and the subsequent editing, what excites me the most about this part is seeing the final result. The layout part of the post I also enjoy a lot, I always like my posts to be visually pleasing and to encourage the reader to want to get to the end of the publication, that's why I enjoy so much creating titles, text separators and the cover photo of the post.
---
¿QUÉ HERRAMIENTAS USAS PARA MAQUETAR Y DARLE FORMA A TUS PUBLICACIONES?
La mayoría de las veces suelo trabajar con la maravillosa herramienta que PeakD posee para crear plantillas. Tengo varias preestablecidas con los códigos necesarios, de tal forma que sólo tengo que escribir y agregar las imágenes que me hagan falta.
Para la edición de mis fotografías empleo Pixlr.com, el cual es un editor bastante básico pero que en realidad es muy fácil de emplear y por los momentos se ajusta a mis necesidades. Para realizar las portadas de mis publicaciones, banners y crear algunas imágenes con colores y stickers empleo Canva.com que tiene a su disposición una infinidad de plantillas de diseño.
Para crear gifs o convertir de formato mp4 a gif empleo gifmaker, esta es una herramienta bastante útil y hasta el momento me ha funcionado bastante bien, realmente desconozco si existe una mejor. Y, por último, en las publicaciones donde no empleo fotografías propias me dirijo a Pixabay, Unsplash o Pexels que son bancos de imágenes de libre uso.
WHAT TOOLS DO YOU USE TO LAYOUT AND SHAPE YOUR PUBLICATIONS?
Most of the time I usually work with the wonderful tool that PeakD has for creating templates. I have several preset with the necessary codes, so I just type in and add the images I need.
For editing my photos I use Pixlr.com, which is a pretty basic editor but is actually very easy to use and at the moment fits my needs. To make the covers of my publications, banners and create some images with colors and stickers I use Canva.com which has an infinite number of design templates available.
To create gifs or convert from mp4 to gif format I use gifmaker, this is a very useful tool and so far it has worked quite well for me, I really don't know if there is a better one. And finally, in the publications where I don't use my own pictures I go to Pixabay, Unsplash or Pexels which are free to use image banks.
---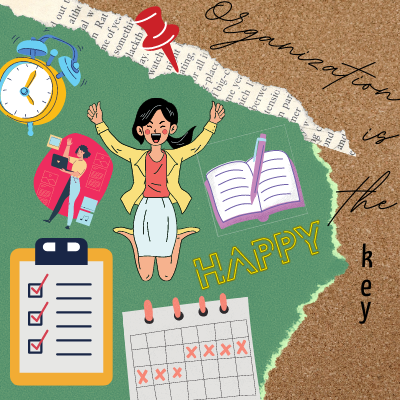 ¿CÓMO TE ORGANIZAS Y DIVIDES TU TIEMPO PARA CREAR CONTENIDO?
Tal como expliqué anteriormente, siempre trato dejar todas mis ideas escritas pues realmente no quiero que nada se me escape además de que eso me sirve para llevar cierta planificación del contenido que quiero compartir en mi Blog, sobre todo ahora que estoy tratando de diversificarlo un poco más.
Cuando realizo recetas de comida siempre trato de aprovechar las horas del día bien sea en la mañana o en la tarde para poner manos a la obra. También me gusta tomar las fotografías de mi resultado final en las tardes, de 2 p.m a 4 p.m es el horario que más me gusta porque siempre aprovecho la luz natural.
Por otra parte, si hay un día a la semana que sé que tengo que realizar otras actividades y que no me dará tiempo para escribir un post durante el día simplemente trato de hacerlo con días de antelación y dejarlo programado en PeakD para que se publique en una determinada fecha.
HOW DO YOU ORGANIZE AND DIVIDE YOUR TIME TO CREATE CONTENT?
As I explained before, I always try to leave all my ideas written down because I really don't want anything to escape me and it also helps me to plan the content I want to share on my Blog, especially now that I am trying to diversify it a little more.
When I make food recipes I always try to take advantage of the hours of the day either in the morning or in the afternoon to get to work. I also like to take pictures of my final result in the afternoons, from 2 p.m. to 4 p.m. is the time I like the most because I always take advantage of the natural light.
On the other hand, if there is a day a week that I know I have to do other activities and that I won't have time to write a post during the day I simply try to do it days in advance and leave it scheduled in PeakD to be published on a certain date.
---
¿CÓMO TE SIENTES LUEGO DE CREAR UN POST?
La sensación luego de crear un post es de extrema satisfacción y felicidad, pues tomé una idea desde cero y la convertí en un contenido que otros usuarios van a consumir y que de cierta manera les será útil o entretenido. En cada publicación que realizo dedico parte de mi tiempo y me esmero bastante para que todo quede luzca agradable, por lo que ver el resultado final tal y como yo lo esperaba es bastante gratificante.
HOW DO YOU FEEL AFTER CREATING A POST?
The feeling after creating a post is one of extreme satisfaction and happiness, because I took an idea from scratch and turned it into a content that other users will consume and that in some way will be useful or entertaining. In each publication I make I dedicate part of my time and I take great care to make everything look nice, so seeing the final result as I expected is quite gratifying.
---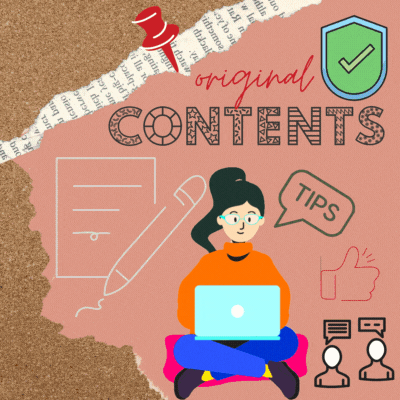 ¿QUÉ CONSEJO LE DARÍAS A UN HIVER QUE INICIA EN LA COLMENA?
Mi consejo sería que no se apresure, que tome las cosas con calma y que se informe bien de cómo funcionan las cosas dentro de la plataforma. Este es un mundo muy grande y al iniciar en él son muchas las cosas que debemos empezar a dominar, es demasiada información junta que nos puede llegar a aturdir un poco, pero lo cierto es que siempre existirán usuarios que puedan ayudar a solventar las dudas, así que no hay que tener miedo de preguntar.
Otro consejo importante es que no hay que desanimarse. El comienzo será difícil, pero aquí en la plataforma la constancia, dedicación y originalidad tienen su mérito. Es bastante importante relacionarse con otros usuarios y darse conocer poco a poco, así como también compartir contenido único y de calidad.
WHAT ADVICE WOULD YOU GIVE TO A HIVER STARTING OUT IN THE HIVE?
My advice would be not to rush, to take things calmly and to be well informed about how things work within the platform. This is a very big world and when you start in it there are many things that we must begin to master, it is too much information together that can make us a little dazed, but the truth is that there will always be users who can help to solve the doubts, so do not be afraid to ask.
Another important piece of advice is not to get discouraged. The beginning will be difficult, but here on the platform, perseverance, dedication and originality have their merit. It is very important to relate with other users and to make yourself known little by little, as well as to share unique and quality content.
---
¿ALGO IMPORTANTE QUE DEBERÍAMOS TENER EN CUENTA A LA HORA DE CREAR CONTENIDOS?
Las ideas siempre surgen de manera espontánea en cualquier momento, por lo que yo aconsejo tener siempre a la mano tu teléfono celular, agenda o simplemente algo en donde puedas anotar al momento.
Otro punto bastante importante a considerar es que se recomienda orientar el contenido hacia temas que nos gusten bastante y que sea sencillo de manejar para nosotros. Escribir artículos sobre temas que no nos gustan o apasionan, a la larga se convierte en una tarea bastante pesada y lo más probable es que nos terminemos cansando de ello.
Un tercer punto que yo considero bastante importante es el tiempo que tenemos disponible para dedicar a la creación de contenido. Esto es algo que debemos evaluar desde un principio y la verdad es que cuando iniciamos un Blog pasamos completamente por alto el tiempo que le podemos dedicar. Debemos pensar en el tiempo que tenemos disponible en nuestro día a día ya que esto será bastante útil para crear una rutina y posteriormente planificar nuestra estrategia de contenidos y elaborar una idea de los artículos que podemos llegar a publicar cada cierto tiempo. Siempre he pensado que en la organización está la clave.
SOMETHING IMPORTANT THAT WE SHOULD KEEP IN MIND WHEN CREATING CONTENT?
Ideas always arise spontaneously at any time, so I advise you to always have your cell phone, agenda or simply something where you can write down at the moment.
Another very important point to consider is that it is recommended to orient the content towards topics that we like and that are easy for us to handle. Writing articles on topics that we do not like or are not passionate about, in the long run it becomes a quite heavy task and most likely we will end up getting tired of it.
A third point that I consider quite important is the time we have available to dedicate to content creation. This is something that we must evaluate from the beginning and the truth is that when we start a Blog we completely overlook the time we can dedicate to it. We must think about the time we have available in our day to day as this will be quite useful to create a routine and then plan our content strategy and develop an idea of the articles that we can get to publish every so often. I have always thought that organization is the key.

Gracias por leer esta publicación. ¡Hasta la próxima!
Thanks for reading this post. See you next time!

---
LAS IMÁGENES PRESENTES EN ESTA PUBLICACIÓN FUERON ELABORADAS POR @maryed EN CANVA.COM EMPLEANDO ELEMENTOS DE LA APLICACIÓN Y FOTOGRAFÍAS PROPIAS.

THE IMAGES PRESENTED IN THIS PUBLICATION WERE CREATED BY @maryed AT CANVA.COM USING ELEMENTS FROM THE APPLICATION AND OWN PHOTOGRAPHS.

✎ Edición por | Edition by: @maryed, Pixlr Photo Editor & canva.com
✂ Separador | Separator: cryptosharon
Translated with www.DeepL.com/Translator (free version)