The headline is an idiom in the Finnish language that means going for a swim in natural waters for the first time in the summer (or the spring or even winter in the case of winter swimmers).
Today was the day for myself and my daughter. My wife preferred to take a nap at home. Today was the hottest day of the year so far. The reading at the local weather station was 31.3 C at ten past three pm. When we came back at about half past eight, the thermometer in the car was still showing 30 C.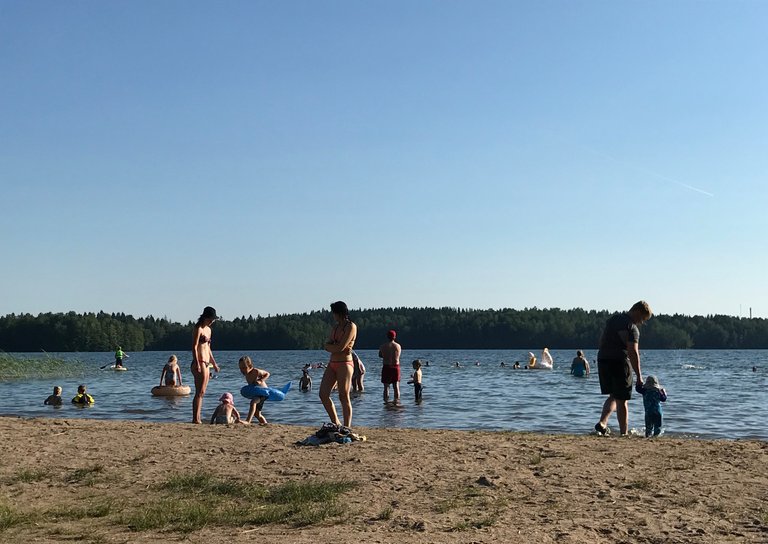 Because we're barely a few days into the middle of the summer, I chose a beach at a shallow lake in the northeast of the city where we used to live. I know that beach quite well. The shallow waters always warm up fast. It wasn't like the seawater in Greece last July but not that far. I'd say the water temperature was already about 23 C.
I took a few pictures from the water. I had to be careful not to drop anything while changing the lenses.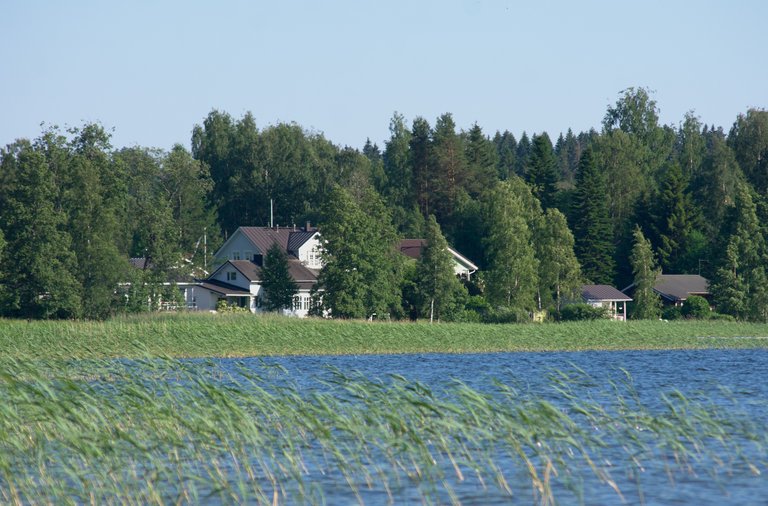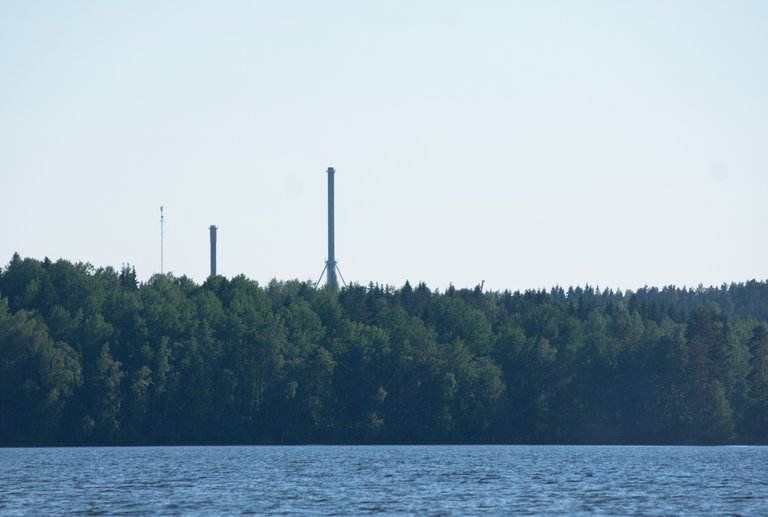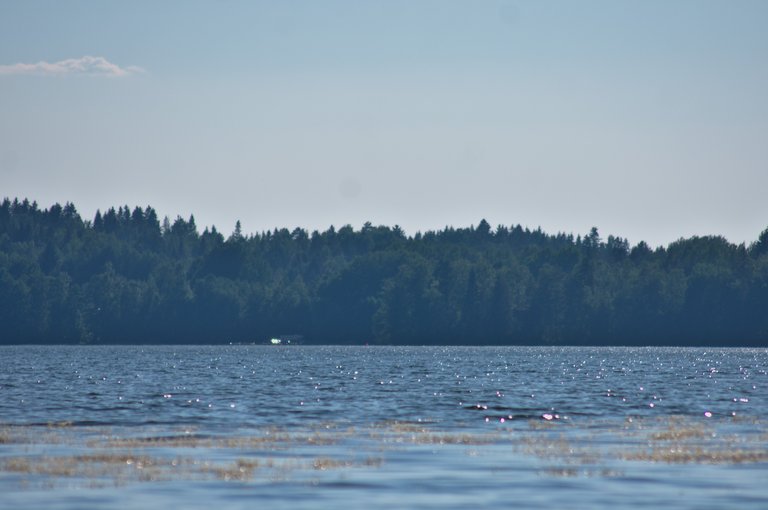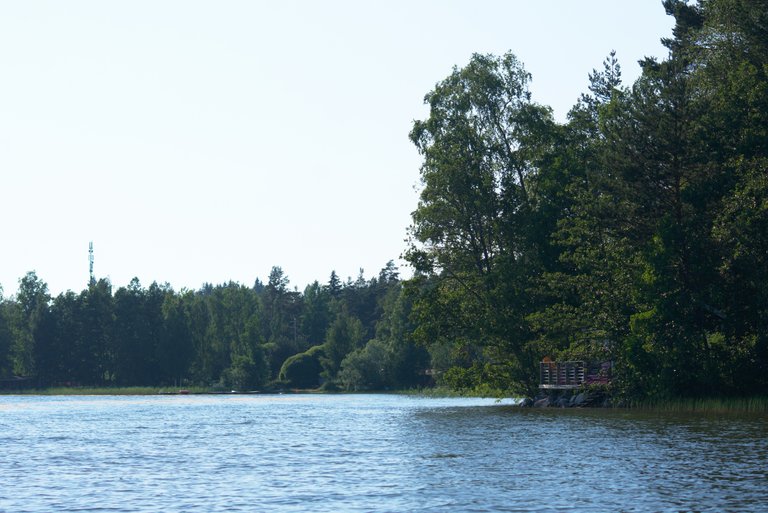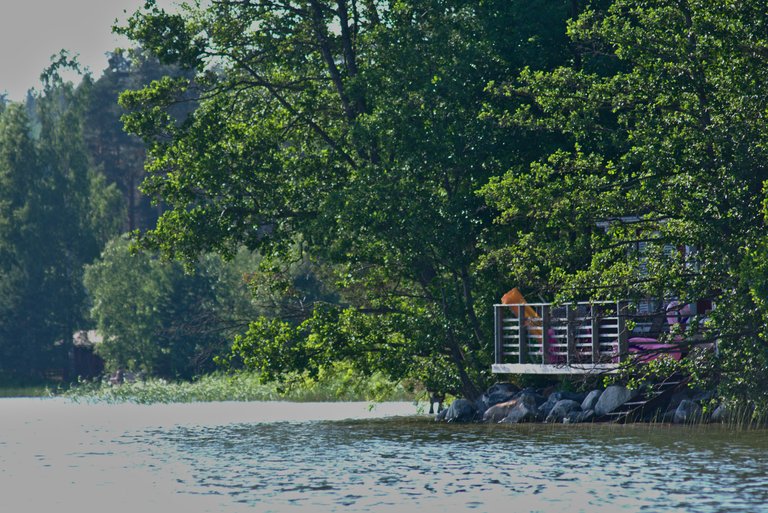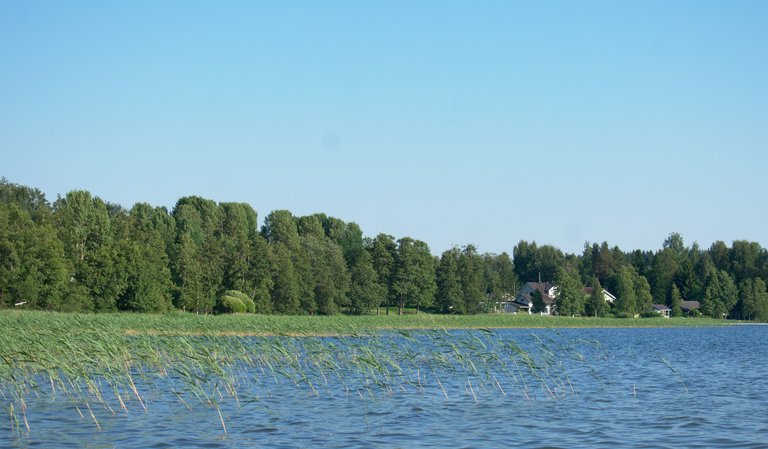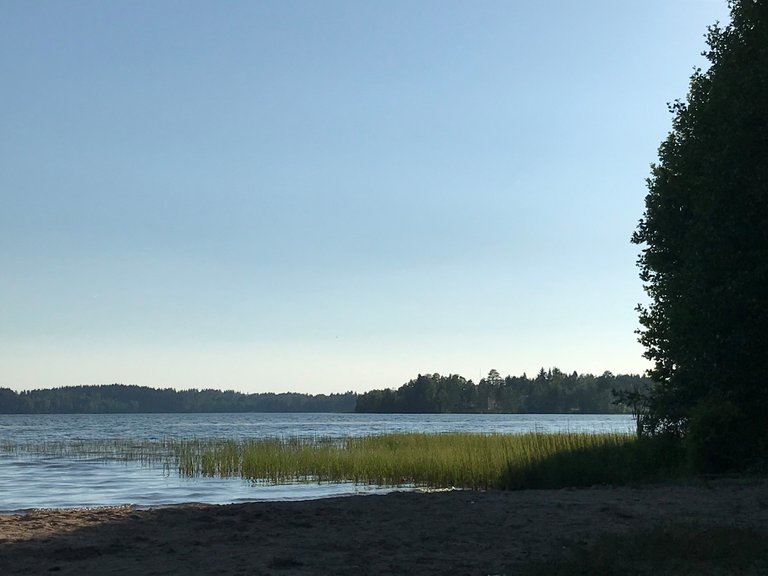 Time to go home.