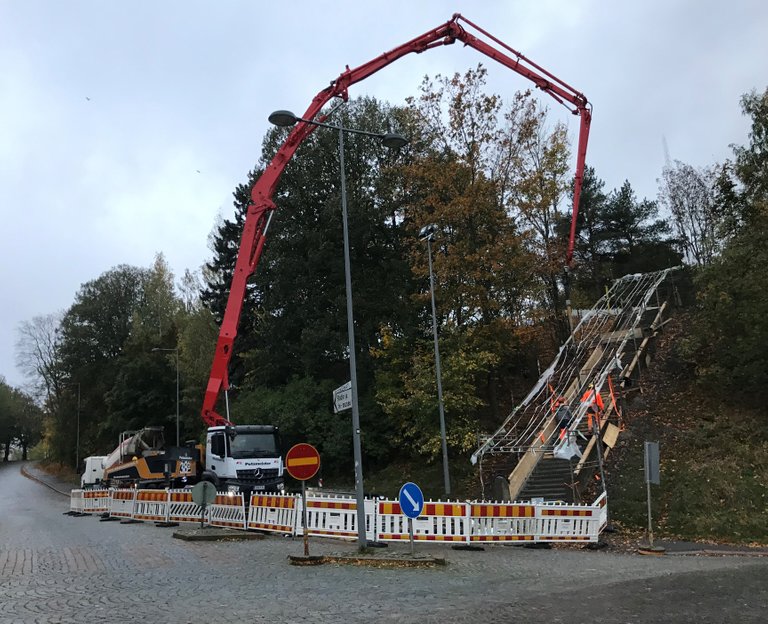 Almost done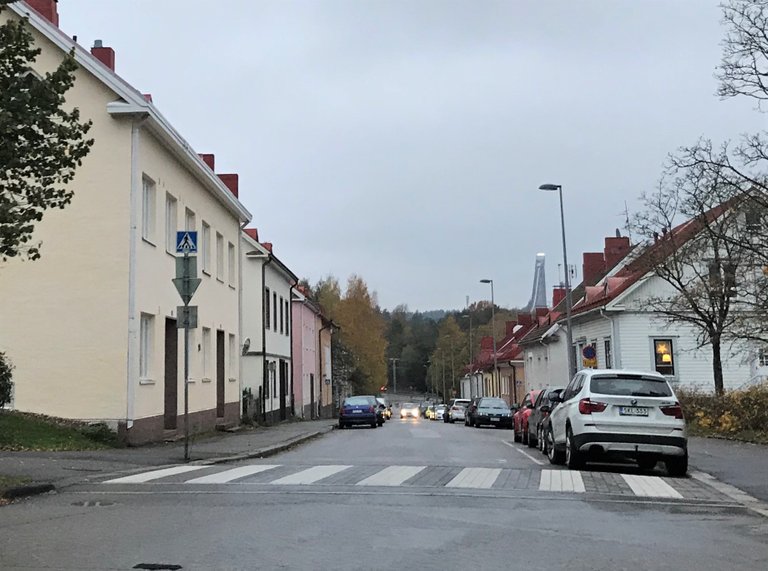 It's considerably darker now at about 8 am than it was a week and a half ago.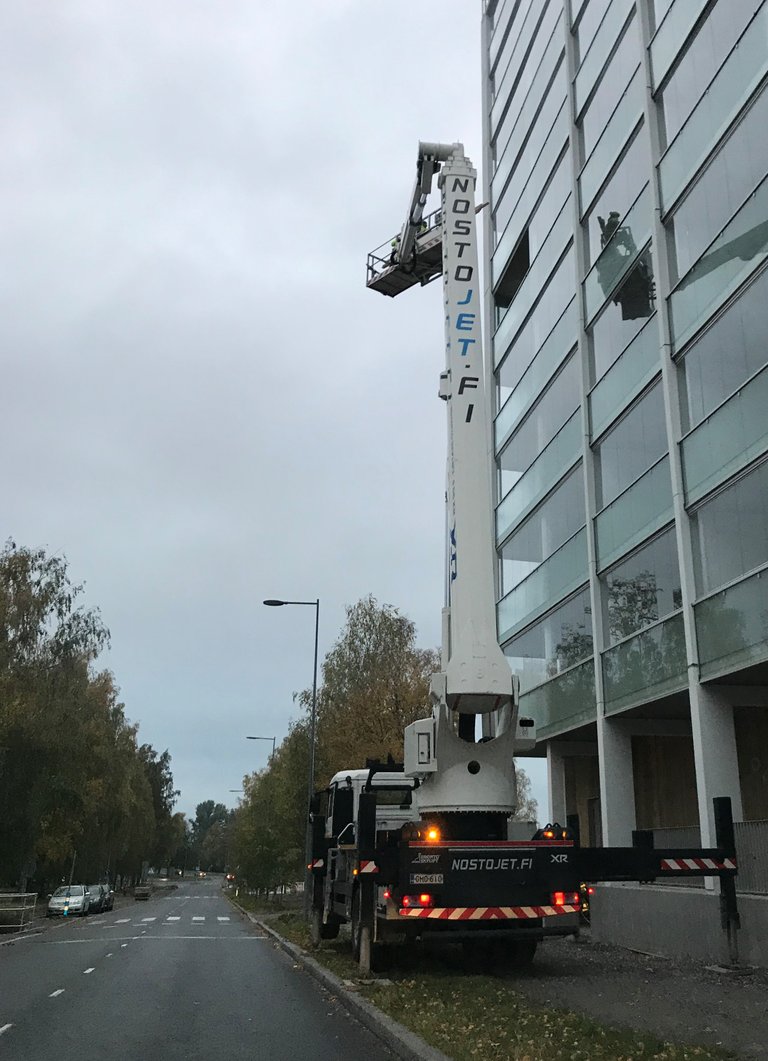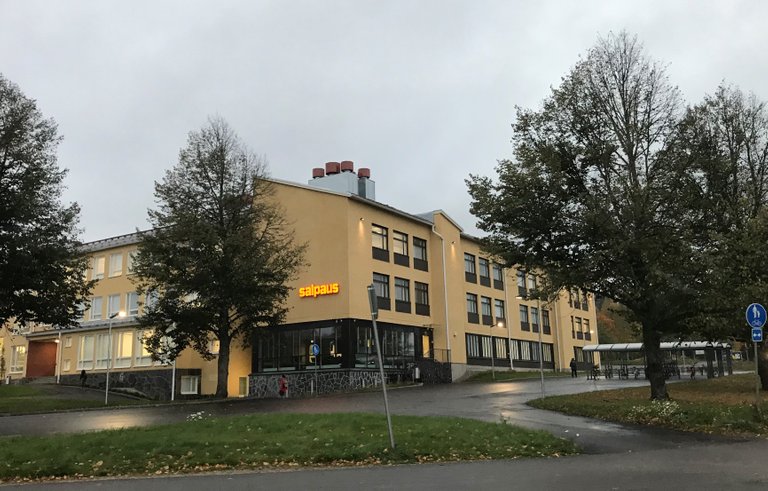 Salpaus is an institute for secondary education including both vocational schools and a high school. It's co-owned by all the municipalities in the region. This is part of the local campus.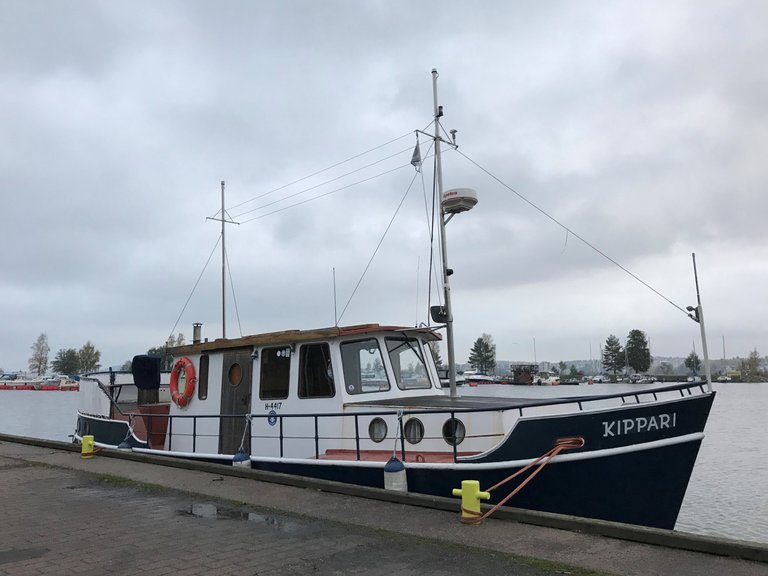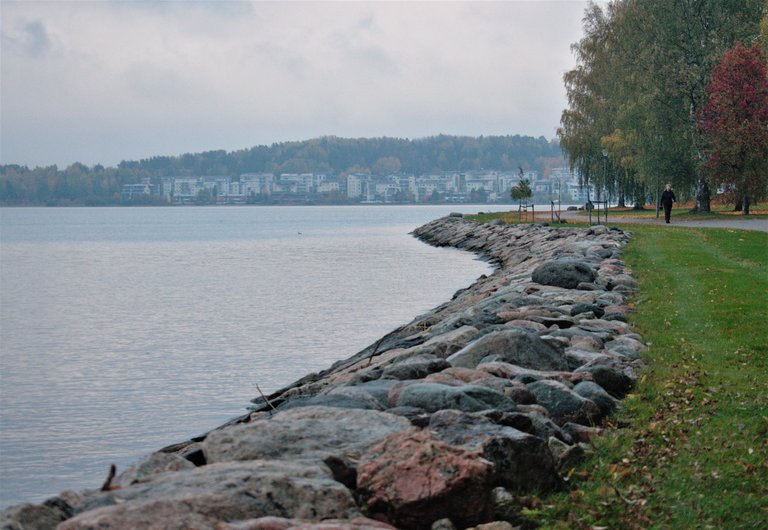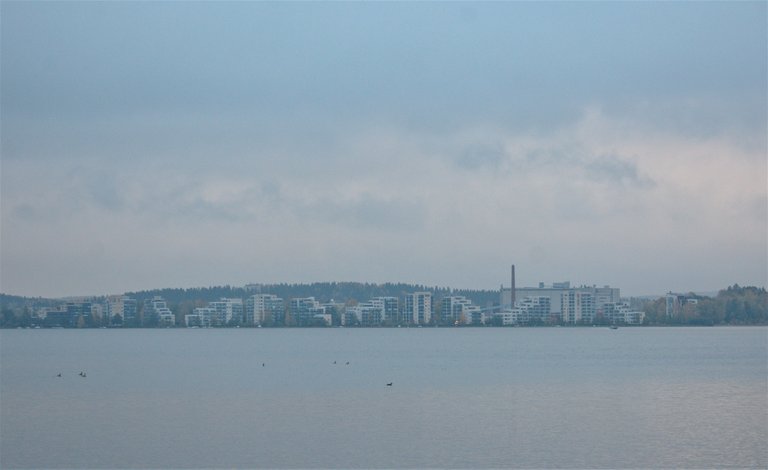 Lake Vesijärvi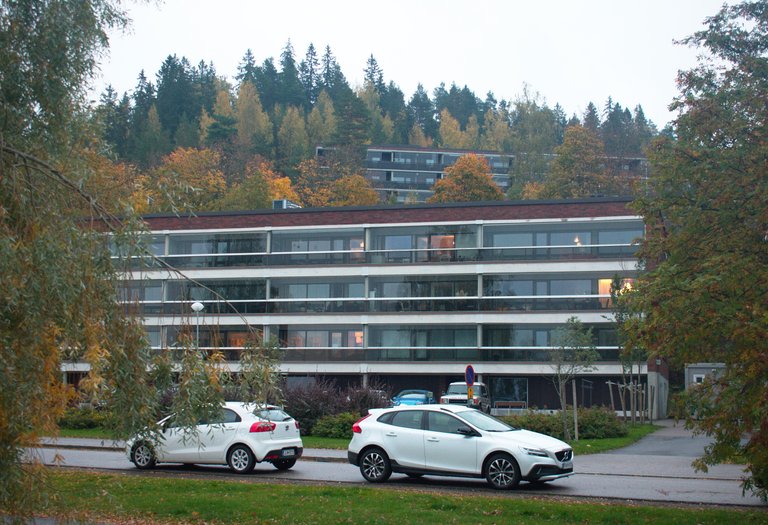 Salpausselkä I esker. It's a lot steeper on the north side than on the south side. This is what you can expect based on the fact that it exists because a retreating ice sheet stayed here for long enough for gravel and moraine to accumulate. The ice wall was on the north side, which you're looking at, whereas all the sediments and the coarser material carried by water would accumulate on the south side in a pattern where the fine grained material was carried the furthest. The esker acts as a dam, which is why the large lake exists in the first place.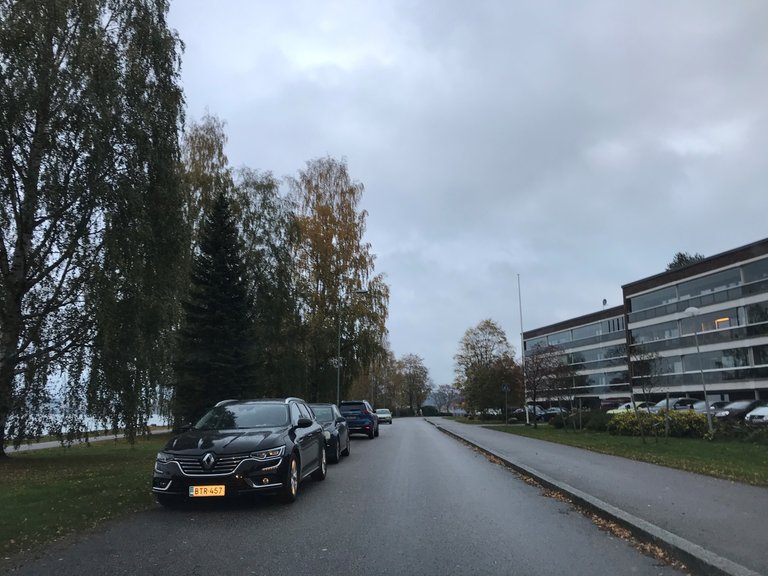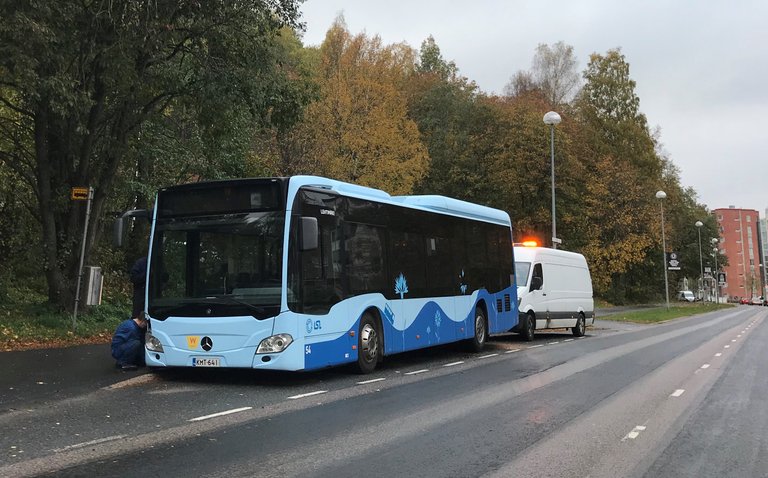 That's a broken down city bus. The maintenance crew came in the white van.