Un día mas de agradecimiento, hoy agradezco por mis ojos, el sentido de la vista es unos de los regalos mas grandes que Dios no ha dado, los que contamos con este regalo somos inmensamente privilegiados, poder desertar cada día y ver todo lo bellos que la vida tiene para ofrecernos, ver a tus seres queridos cada día, no se compara con nada.
One more day of gratitude, today I am grateful for my eyes, the sense of sight is one of the greatest gifts that God has not given, those of us who have this gift are immensely privileged, to be able to desert every day and see everything beautiful that life has to offer us, seeing your loved ones every day, it does not compare with anything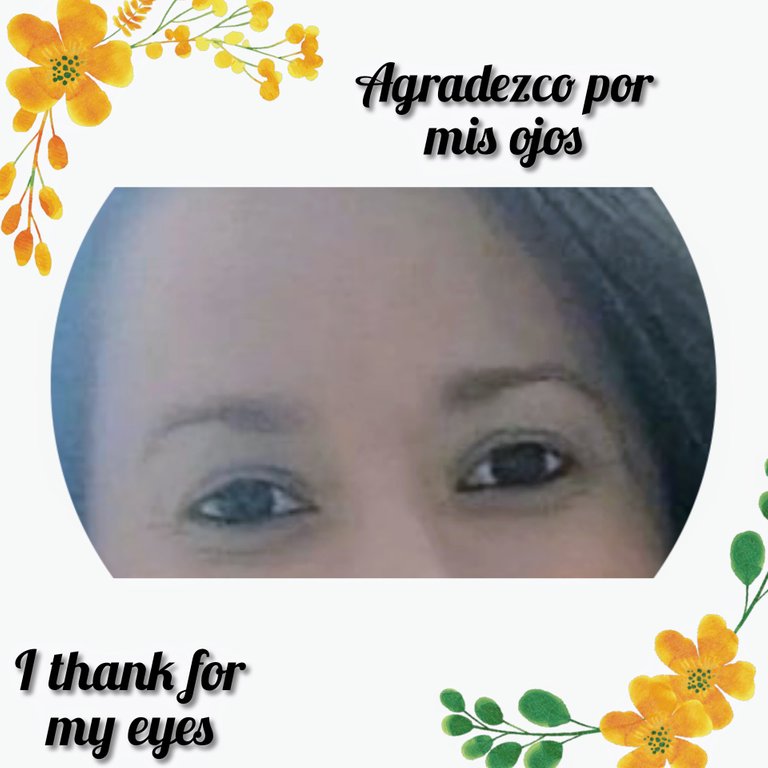 Todos los días doy gracias a Dios por mi vida, y eso incluye poder tener mis ojos sanos y así disfrutar aun mas de todo lo que el mundo tienen para ofrecerme, hay muchas cosas que podemos hacer aun sin tener nuestro sentido de la vista, pero creo que poder mirar cada cosa a tu alrededor, por ejemplo, a tu bebé, verla sonreír, jugar, llorar, crecer es algo que no tiene precio, es una emoción diaria, por lo menos en mi caso, todos los días disfruto ver algo nuevo de mi hijita, son muchísimas las cosas que podemos disfrutar con nuestros ojos.
Every day I thank God for my life, and that includes being able to have my eyes healthy and thus enjoy even more everything the world has to offer me, there are many things we can do even without having our sense of sight, but I think that being able to look at everything around you, for example, your baby, see her smile, play, cry, grow up is something that is priceless, it is a daily emotion, at least in my case, every day I enjoy seeing something new to my daughter, there are many things that we can enjoy with our eyes.
Pienso que ha medida que vamos viviendo y madurando ante la vida es que nos damos cuenta de el valor de cada una de las partes de nuestro cuerpo, cuando estamos jóvenes no entendemos lo importante que son o pensamos que nos duraran por siempre, debemos cuidar de nuestros ojos, acudir al médico a tiempo si sentimos que algo no anda bien, yo pase mucho tiempo con problemas en la vista por no querer ponerme lentes, pues pensaba de manera muy inmadura que los lentes no me lucían, así que prefería que mis ojos sufrieran cada vez que estaba en el trabajo frente al computador, actualmente tengo mis lentes de leer, y mis vista esta bien gracias a Dios.
I think that as we live and mature before life is that we realize the value of each of the parts of our body, when we are young we do not understand how important they are or we think that they will last us forever, we must take care of our eyes, go to the doctor in time if we feel that something is wrong, I spent a lot of time with vision problems because I did not want to wear glasses, because I thought very immaturely that the glasses did not shine on me, so I preferred my eyes They will suffer every time I was at work in front of the computer, I currently have my reading glasses, and my eyesight is fine thank God
Dios nos da el privilegio y la bendición de tener nuestros sentidos y las partes e nuestro cuerpo sanos, esta en nosotros valorarlos y cuidar de ellos.
God gives us the privilege and the blessing of having our senses and our body parts healthy, it is up to us to value them and take care of them.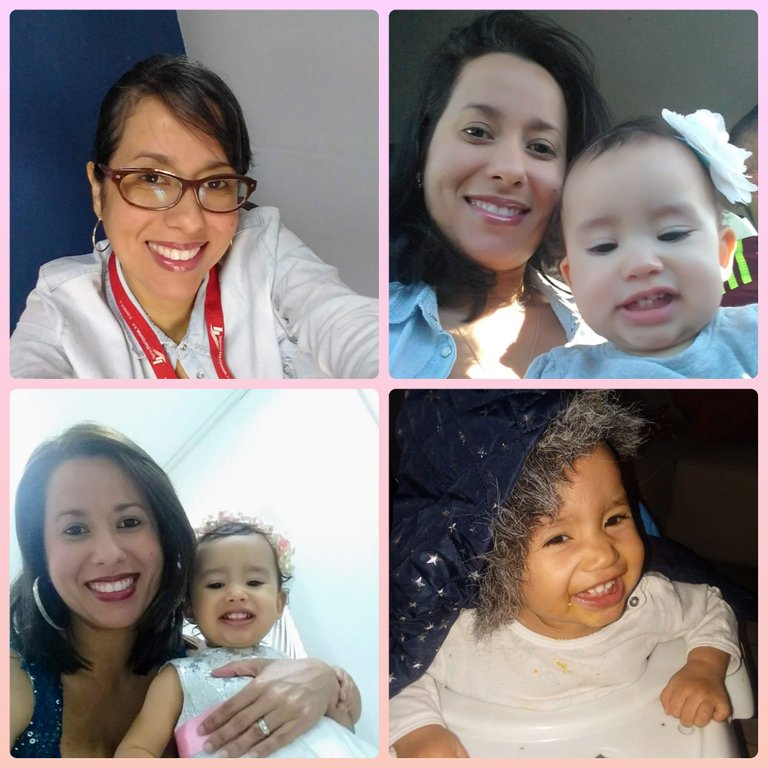 Lo más hermoso que han visto mis ojos, mí Micaela... / The most beautiful thing my eyes have seen, my Micaela...
---