Today I wanted to share with you a delicious omelette recipe. Loaded with fibre, protein and a great source of iron this creamy flour needs a little more recognition. It's great for anyone on a restrictive diet and is really easy to bake with. Oh and makes a great omelette base too……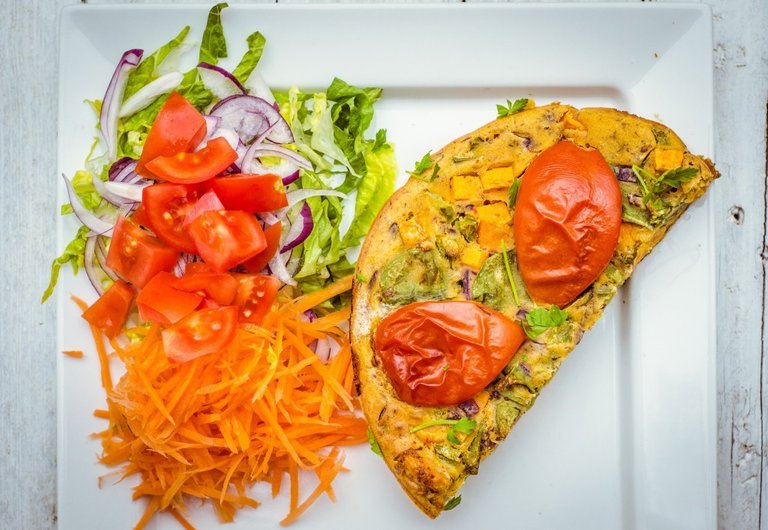 NO GLUTEN
NO SOY
NO DAIRY
Anything is possible. You could probably say this one is an omelette for everyone. An omelette to please all.
This can easily be adjusted according to what you have in your cupboard. I mean potato starch is just something I have but corn starch would be great or at a push just leave it out. I just used potato starch to thicken the mixture slightly but this would be fine without as long as you add the liquid part conservatively. This is an ideal lunch, when served with salad and wholegrain wraps.
Vegan sweet potato omelette recipe
1 sweet potato, chopped
1/2 red onion, chopped
1/2 green pepper, chopped
handful spinach, torn roughly
For the Batter:
1 tbsp potato starch
1 cup almond milk and 1/4 cup water
1 cup chickpea flour
1 tbsp nutritional yeast
1 tbsp flaxmeal
sprinkle thyme, salt and pepper
1/2 tsp smoked paprika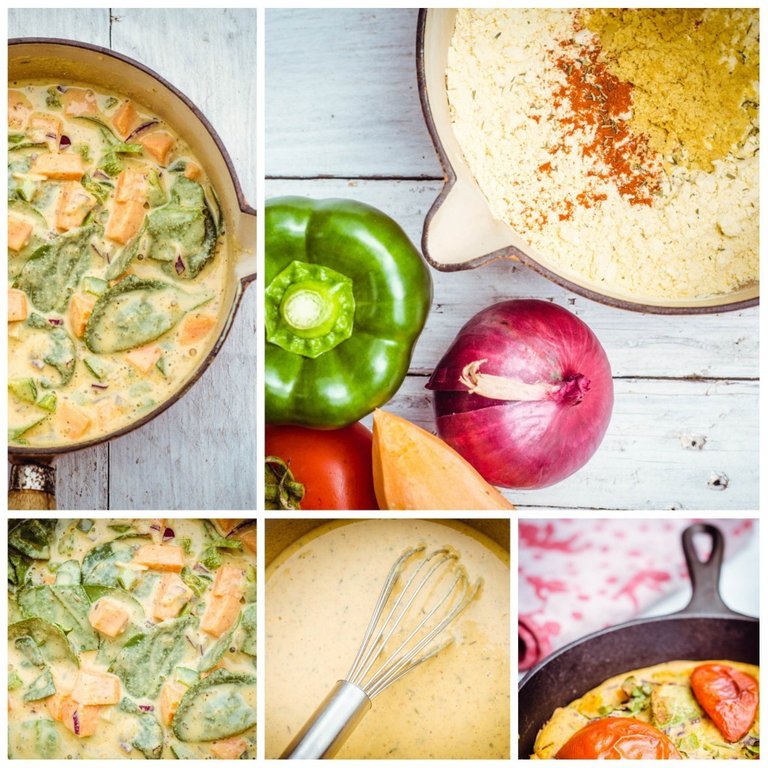 Preheat oven to 175 º Celsius and place a greased 10 inch pan in the oven. Combine the batter ingredients, whisk thoroughly until no lumps remain. Set aside to thicken.
Prepare all veggies and add to the batter. Fold through so the veggies are evenly distributed.
Remove the heated pan from the oven and add the mixture. Top with tomato and bake for 45-50 minutes.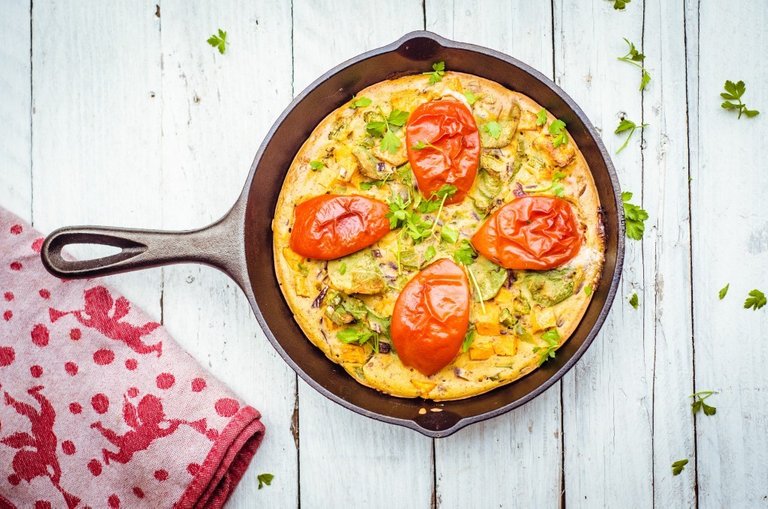 Remove and serve warm but also great as a cold snack.