Zero added sugar and no dairy. 100% natural ingredients. Yummy. Yes it's possible.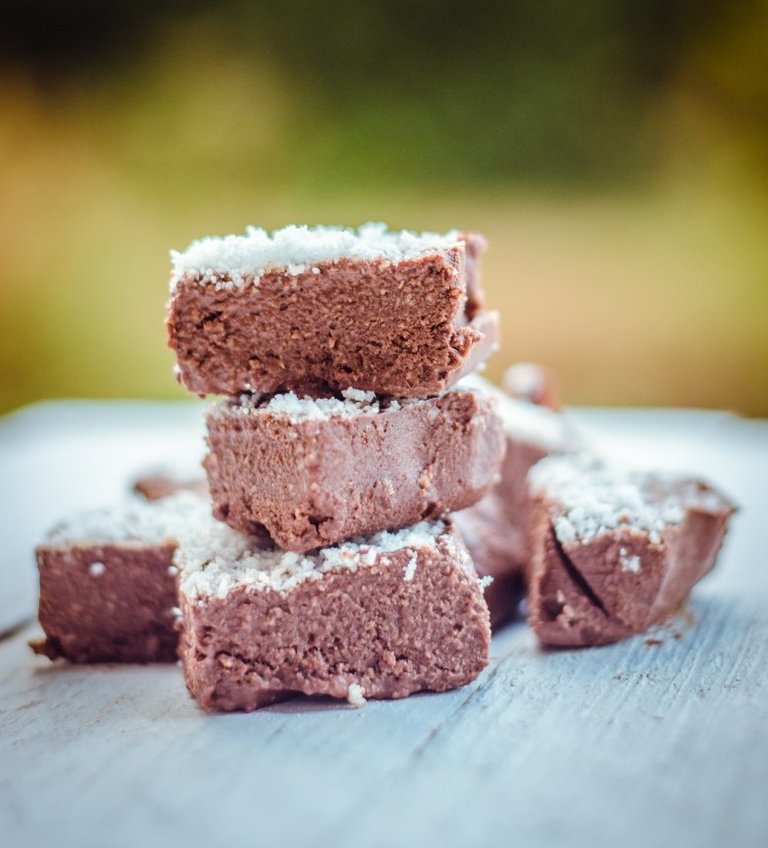 I don't know anyone who doesn't like fudge including me but have you try finding dairy free fudge in the supermarkets? I can't. Plus, most fudge is packed full of sugar, so much so it's often far too sweet. This chocolate coconut fudge is rich, deeply chocolatey, and just sweet and creamy enough. That's all I'm asking for and this delivers.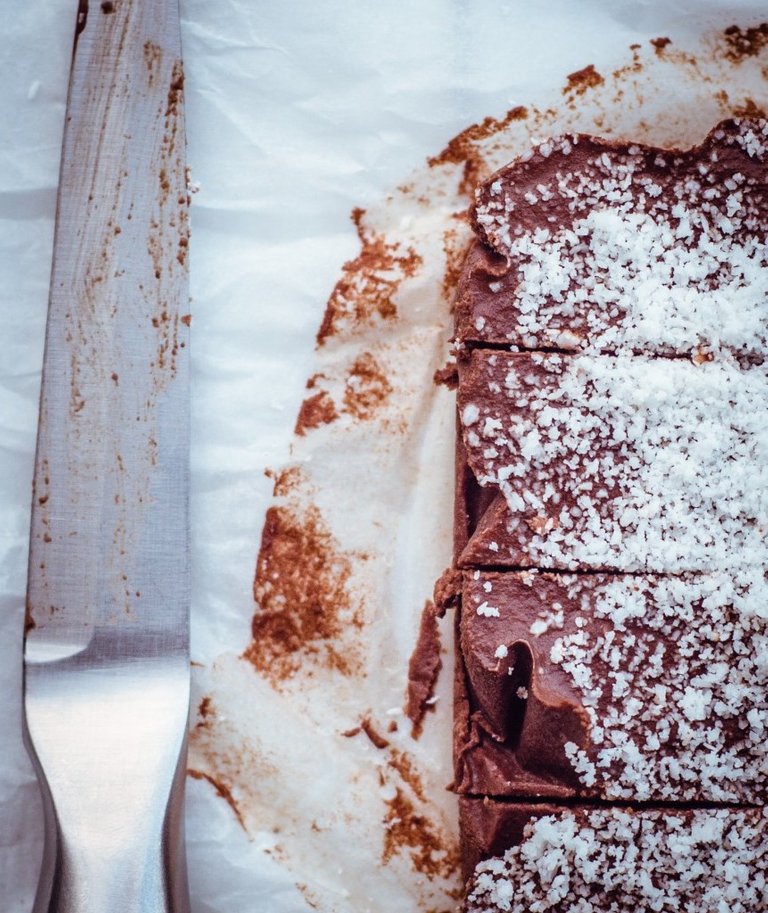 I really love chocolate and coconut as a combo and the coconut gives this fudge a creamier nuttier taste to make up for the missing dairy. I prefer using apple sauce as a filler/sweetener as I find banana can give a strange after taste, especially if it isn't really really ripe. This should be stored in the freezer and removed 10 minutes before eating to allow it to soften slightly. Please don't expect a replica of pick 'n' mix fudge as this is entirely different, for a start it really is good for you and is best enjoyed cold from the freezer.
Sugar Free Chocolate Fudge Recipe
4 tablespoons coconut oil
2 tablespoons finely shredded coconut/powder (blend if it's too coarse)
2 tablespoons coconut milk
1/4 cup apple sauce
1 tablespoon cocoa
pinch fine sea salt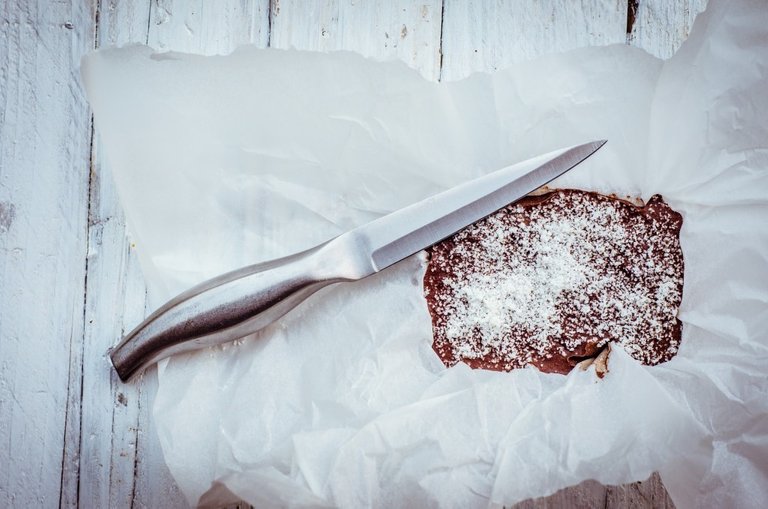 Over a low heat melt the coconut oil. Meanwhile add the coconut powder, milk to a cup and microwave for 30 seconds. It should be like a thick paste.
Add the coconut paste, the remaining ingredients to the pan, stir well to fully combine.
Transfer to a parchment lined container, sprinkle with coconut if desired and freeze for 30-60 minutes.
Remove from the freezer, slice and devour. Store in the freezer and remove 10-15 minutes before eating.