Every night unfolds in basically the same way: I come home from work, change into comfy, warm clothes, eat a ridiculous amount of food, and finish it all off with dessert. Because dessert is a must, I'm always trying to come up with treats that will soothe my sweet tooth without adding too much extra cushioning to my poor expanding derrière. That's when desserts like these Raw Date Bites start to make a regular appearance in my fridge. They're easy to make, store well in the fridge or freezer, are made from healthy, whole ingredients, and can be enjoyed practically guilt-free (as long as you eat them in moderation).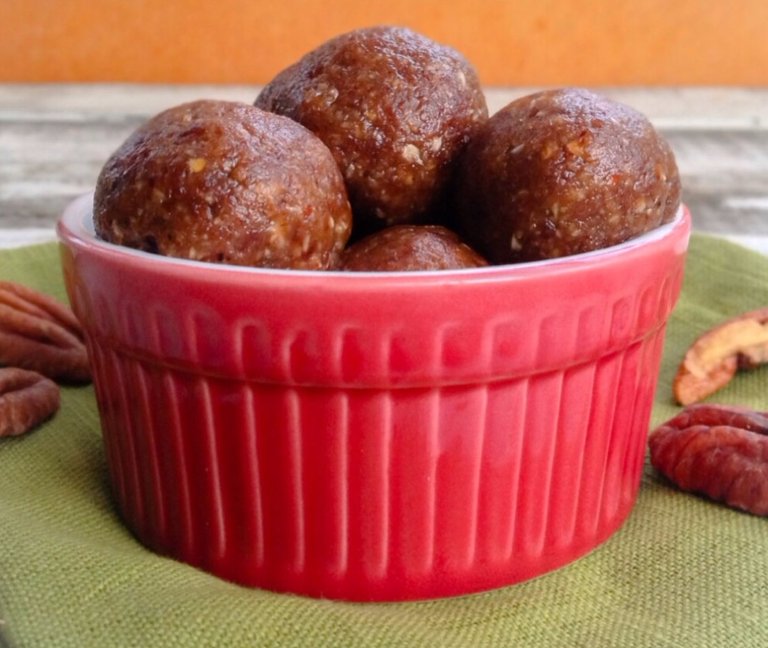 Raw Ginger & Cinnamon Date Bites Recipe
Ingredients
¼ cup oats
1 cup chopped pecans
¾ cup chopped dates (approx. 6-8 depending on the size)
¼ tsp. vanilla extract
½ tsp. ground ginger
½ tsp. cinnamon
¼ tsp. nutmeg
pinch cloves
sea salt, to taste
1-2 tsp. hot water (optional)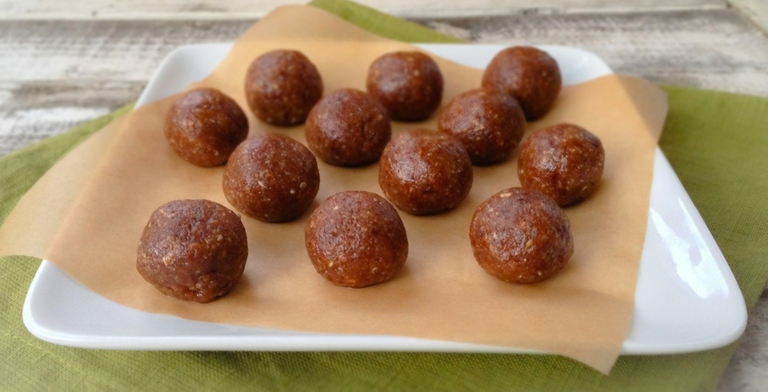 Instructions
Grind the oats into flour in a food processor.
Add the pecans and blend just until they're broken down.
Add the chopped dates a little bit at a time and blend until broken down and the mixture begins to clump together.
Add the vanilla extract and spices and blend until evenly distributed. At this point the mixture should clump together easily–you can test it by pinching some between your fingers. *If the mixture does not hold together well and seems too crumbly, add a little bit of hot water (1 tsp. at a time) and blend until you are able to reach the desired consistency.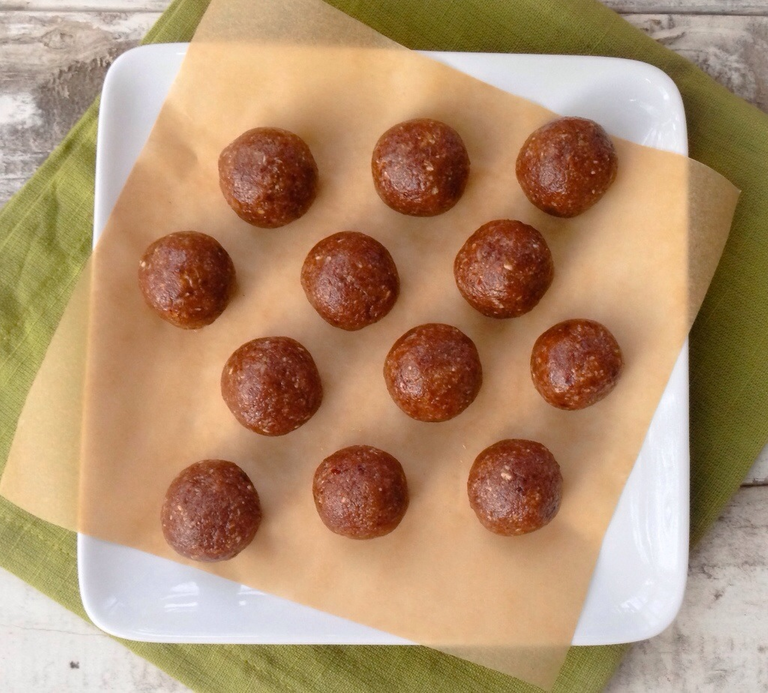 Remove a little bit of the mixture–approx. 1 rounded Tbs. at a time– and roll it into a ball between your hands. Continue rolling until you have used up all of the mixture.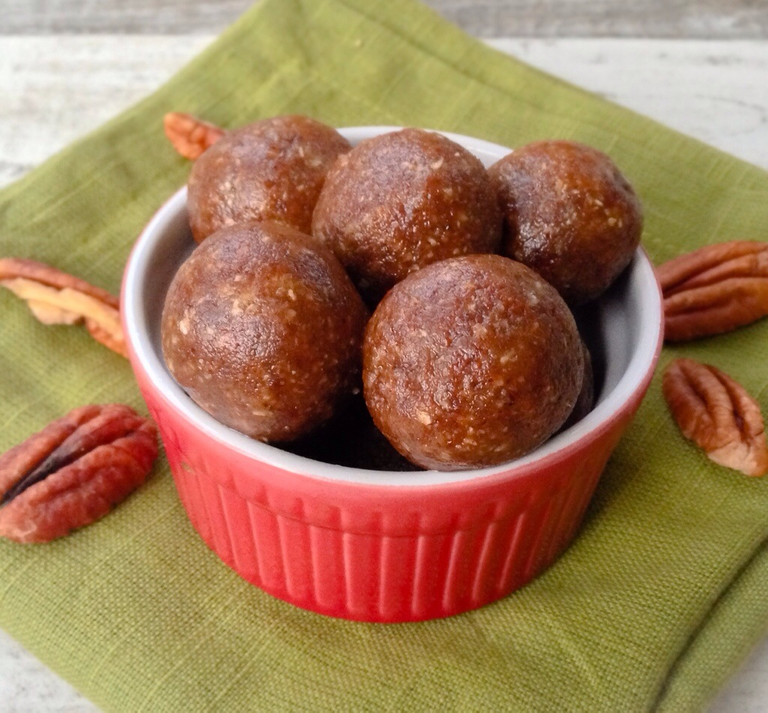 Enjoy immediately or allow the ginger bites to firm up in the fridge for 1-2 hours. Store in the fridge or freezer.