My raw beet soup is perfect for when you're craving a warming and hearty dose of goodness. It's packed with super cleansing beetroot, contains heart protecting potassium and folate rich parsnips. It's fibre rich and blood sugar-regulating thanks to the lovely apple.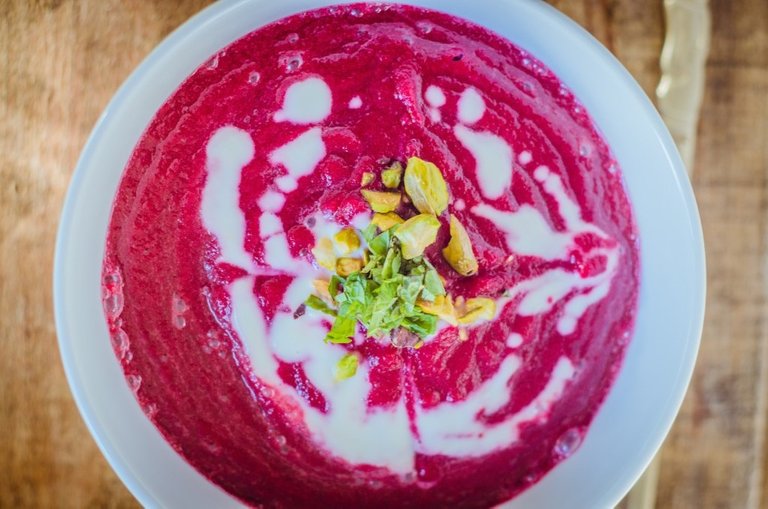 The best part is the time it takes. This is a hearty healthy soup in 5 minutes flat! Who needs to cook soup ever again?
Raw Beet Soup Recipe
1 raw beetroot, chopped
1 apple, chopped
1 parsnip, chopped
2 dates
1 tsp miso paste
1 tsp soy sauce
3-4 cups hot water
2 garlic cloves, peeled
pepper
pistachios, crushed
mint, chopped finely
non-dairy yoghurt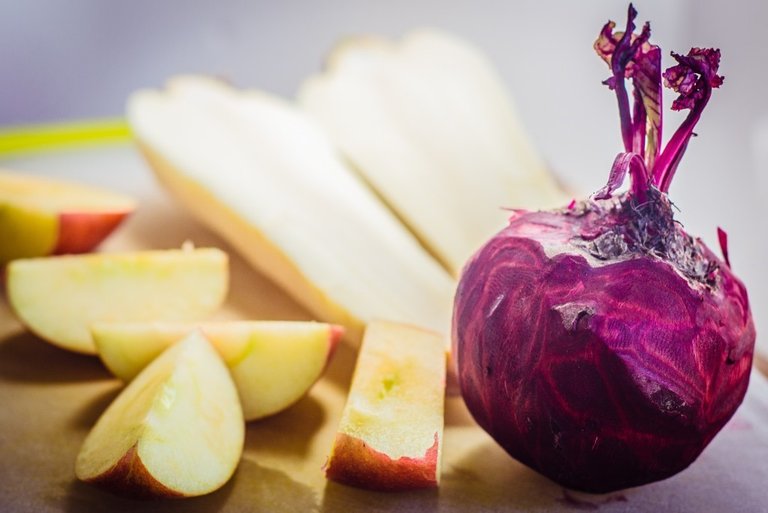 Blend all the soup ingredients until smooth. Serve immediately with pistachios, mint and yoghurt. Cleanse away.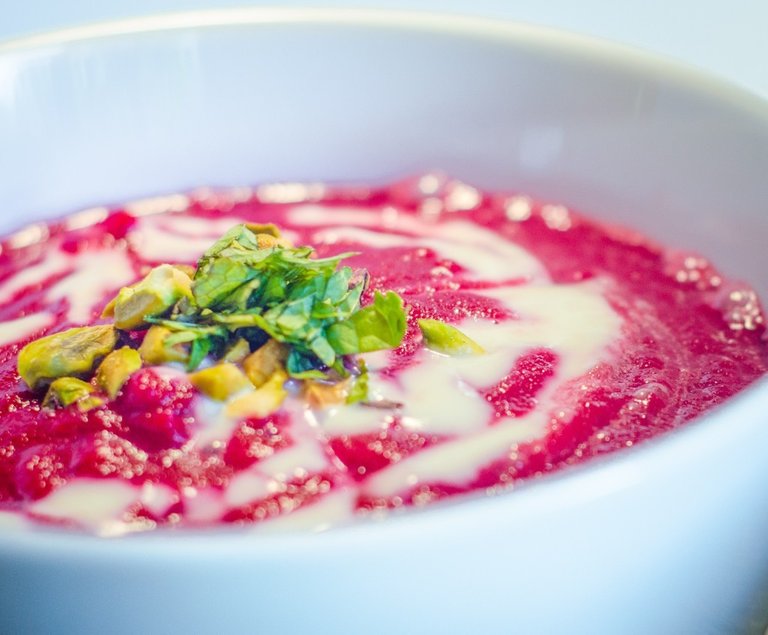 Enjoy!