These Pumpkin Mousse cups happened on a whim one day when I was thinking (yet again) about what I could make for dessert. Because freshly made pumpkin puree has become a staple in my refrigerator, I knew that it would have to be something pumpkin flavored and truly satisfying.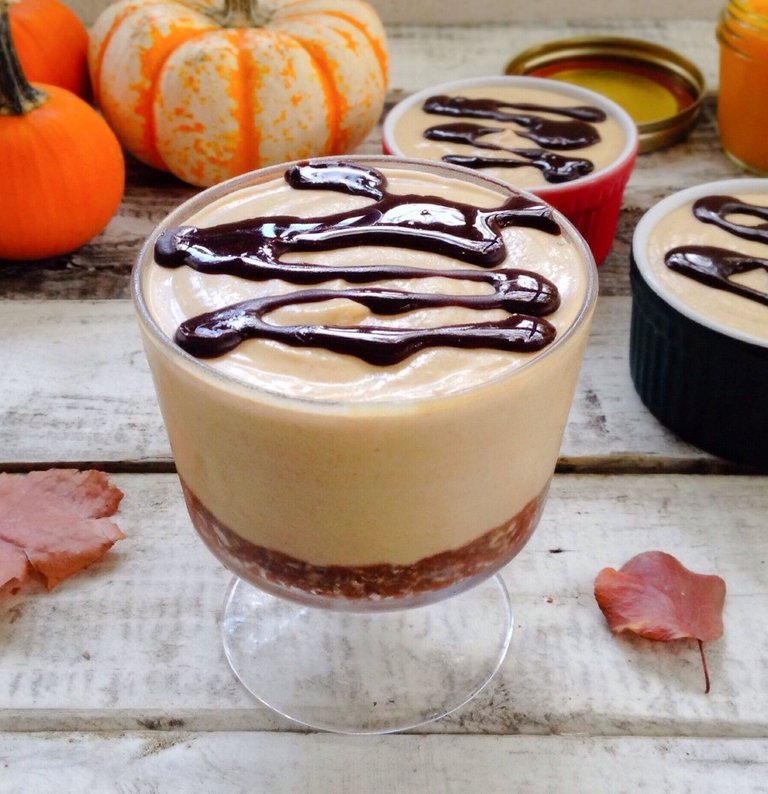 When I set to work, I knew right away that this was a winner! Not only is the crust amazing on its own, I couldn't stop myself from spooning the mousse straight into my mouth rather than into the ramekins. In the end, the recipe, which is enough for 4 pies, only made 3 :)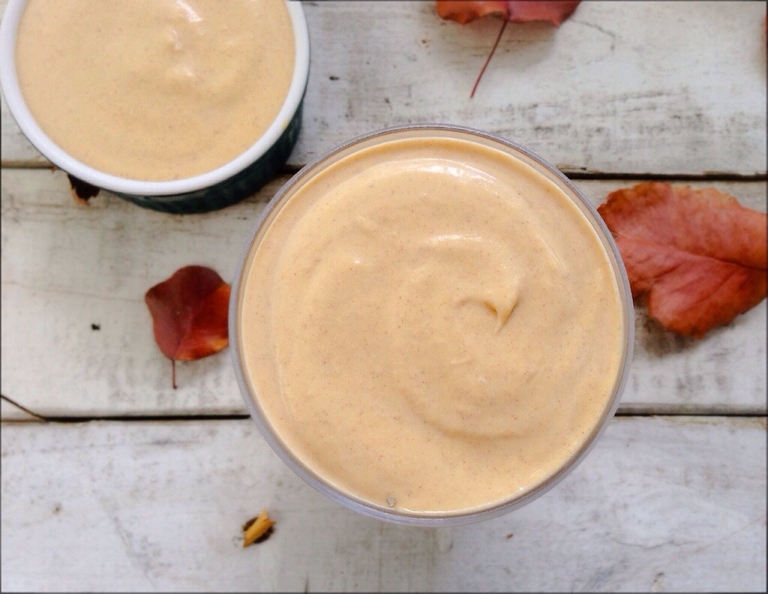 How do you feel about pumpkin? I hated pumpkin when I was younger, and now I'm absolutely in love with it! Do you have an affinity for pumpkin too, or do you think it's just so-so?
Pumpkin Mousse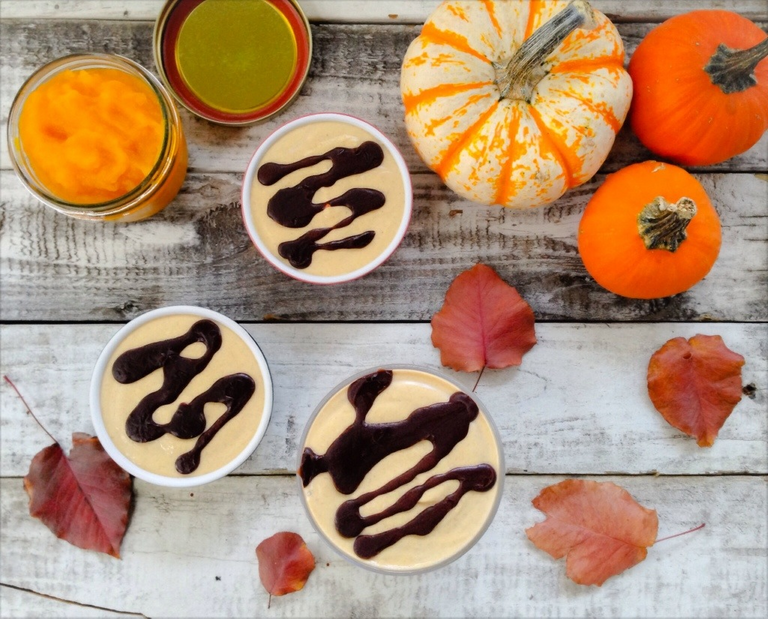 Ingredients
2 Tbs. oat flour
½ cup chopped pecans
4 medjool dates, pitted and roughly chopped
½ tsp. warmed coconut oil
¼ tsp. grated ginger
⅛-1/4 tsp. cinnamon
pinch ground nutmeg
1 can full fat coconut milk that's been in the fridge for at least 24 hours
1 cup pumpkin puree (fresh or canned)
⅓ cup maple syrup
1 Tbs. warmed coconut oil
1 tsp. vanilla extract
1 tsp. cinnamon
¼ tsp allspice
grated fresh ginger (optional)
pinch sea salt
Instructions
Place a large metal mixing bowl in the fridge.
To make the crust, combine the oat flour, pecans, dates, coconut oil, ginger, cinnamon, and nutmeg in a food processor until the mixture begins to clump together.
Press the crust mixture evenly into the bottom of 4-6 small ramekins (depending on the size). Set in the fridge to firm up while making the pumpkin filling.
To make the pumpkin mousse, first gently remove the can of full fat coconut milk from the fridge. Carefully turn the can over, remove the lid, and pour out the thin coconut water. Then, remove the coconut cream (the thick white part that settles on top of the can while in the fridge) and add it to the chilled mixing bowl. Add the pumpkin puree, maple syrup, coconut oil, vanilla extract, and spices to the mixing bowl and whisk together to combine. When all of the ingredients are thoroughly combined and the mousse has fluffed up a bit, pour it over the crust in the ramekins. Place the pie cups in the fridge for at least a few hours to allow them to firm up a bit before serving.
Serve immediately, or top with chocolate drizzle (recipe included in notes).
Store, covered, in the refrigerator for up to three days.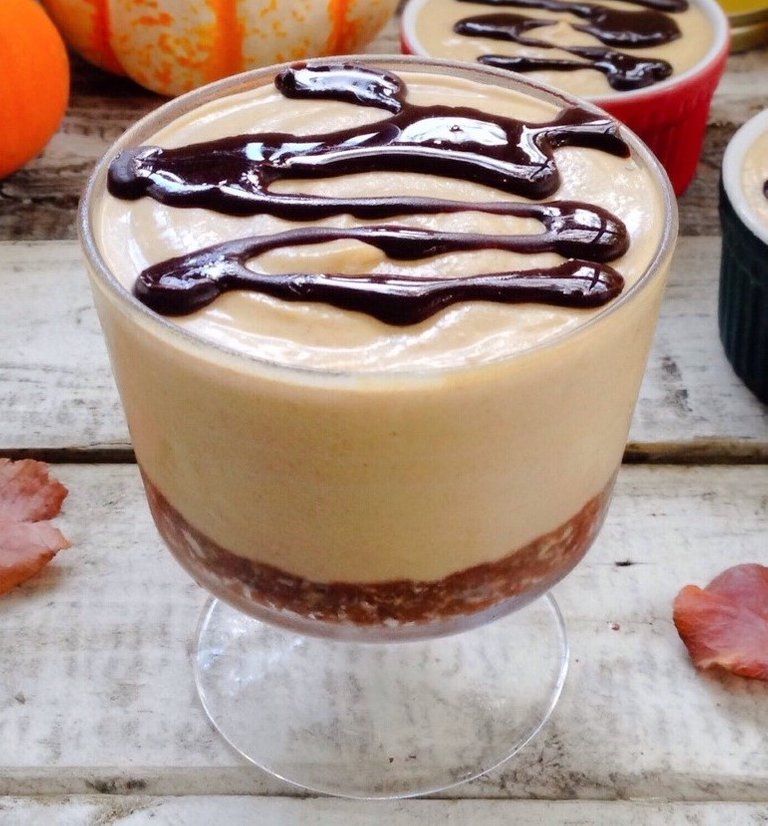 Notes
For the chocolate drizzle: combine 1 Tbs. melted coconut oil, ½ tsp .vanilla extract, 1 Tbs. cacao powder, and 10 drops liquid stevia (or more liquid sweetener of choice)