Peanut Butter Breakfast Crisp
I've had a very intense affair with peanut butter over the years. It began in earnest when I was in university, during my first year out of residence, living in a house and buying my own groceries (LIKE AN ADULT). It felt so glorious for all of the first few hours of my independence, until I found myself standing outside a Sobeys holding eighty pounds of groceries and a thirty minute walk away from my house. Independence, it turned out, was no longer having access to my parents' car and realizing the joys of cab fare in a town with no transit or of sucking it up and trudging home like the most miserable of the seven dwarves.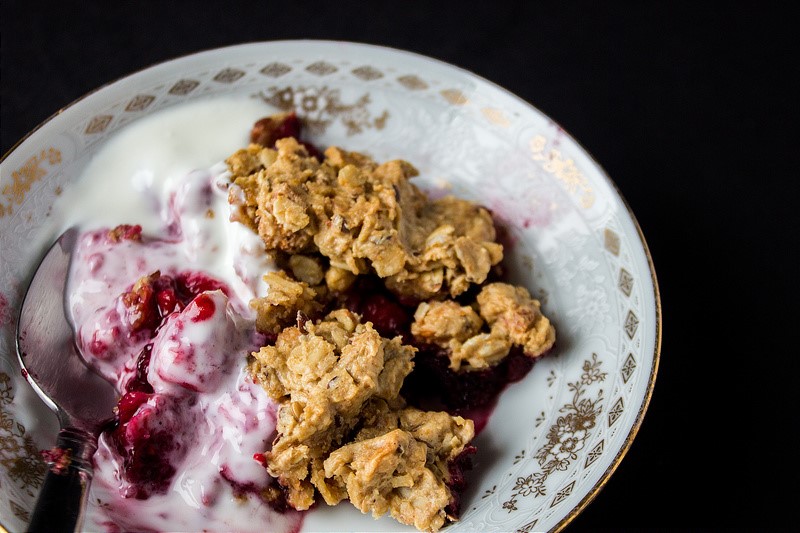 But wait, I was talking about my intense love affair with peanut butter. It all started so innocently - just a little spoonful straight from the jar, just a little something in times of snacking. But it tasted so good. I'd stand there in the middle of the kitchen eating peanut butter straight from the jar thinking, "Who needs toast? Peanut butter doesn't need toast - fuck toast. This is stand-alone deliciousness. I'll just have one more spoonful - nope, screw spoons, I'll just use my finger like an adult, no, a sexy adult - no, that would be messy. ...Why is so much of my peanut butter gone?"
It got so bad that I actually started to ration my peanut butter purchasing. It was not always successful. I would go through peanut butter fasts and they were UNPLEASANT. My peanut butter addiction was so bad in my last years of university that I would sometimes go through one jar in a week.
In the end, I didn't go through rehab, my desire to constantly consume peanut butter just waned. It no longer burns with the fire of a thousand suns. My love of peanut butter is like the slow burn of warm embers. If stoked, it will light a fire.
But then there is this breakfast crisp, which came about because my brain had the thought: "What if I made a fruit crisp that was fruit topped with PEANUT BUTTER COOKIE DOUGH."
Sometimes I'm a god damn genius. This breakfast crisp is a layer of jammy, naturally sweet, slightly tart raspberries topped with crunchy, peanut-buttery crispness that TASTES LIKE COOKIE. It's like a peanut butter cookie jam thumbprint but GIANT and the jam filling is a pound of raspberries cooked until they become gooey and jam and practically like jam but with all the awesomeness of fruit, real fruit, so you can feel good about eating what tastes like a jam explosion beneath a layer of peanut butter cookie but with fibre.
Damn, I'm good.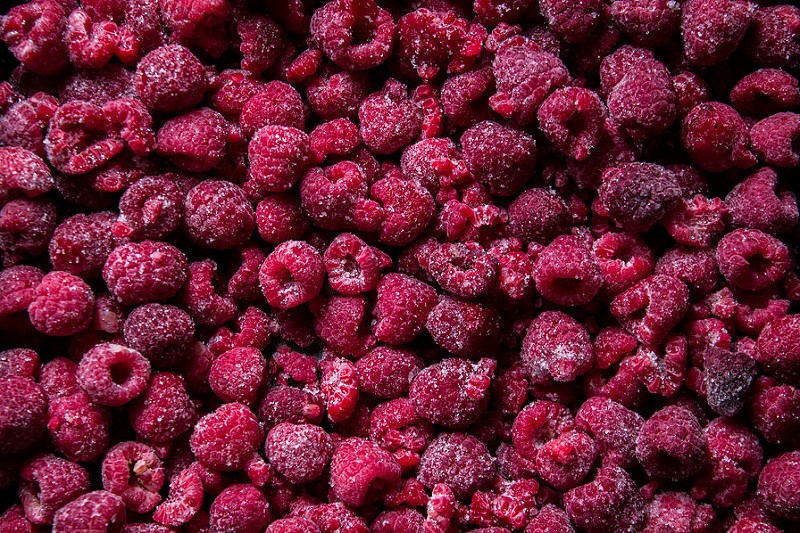 Peanut Butter Breakfast Crisp
This is inspired by one of my all-time favourite flavour combinations: raspberry & peanut butter. However, feel free to use strawberries instead. This crisp is easy to make, not overly sweet, and can be eaten cold for a quick breakfast if you have any leftovers.
4 1/2 cups raspberries or sliced strawberries (fresh or frozen)
1 tbsp granulated sugar
1 cup rolled oats
1/3 cup spelt or whole wheat flour
1/2 cup chopped almonds
2 tbsp flax seeds
1/2 cup natural peanut butter
1/2 cup maple syrup
1/2 tsp salt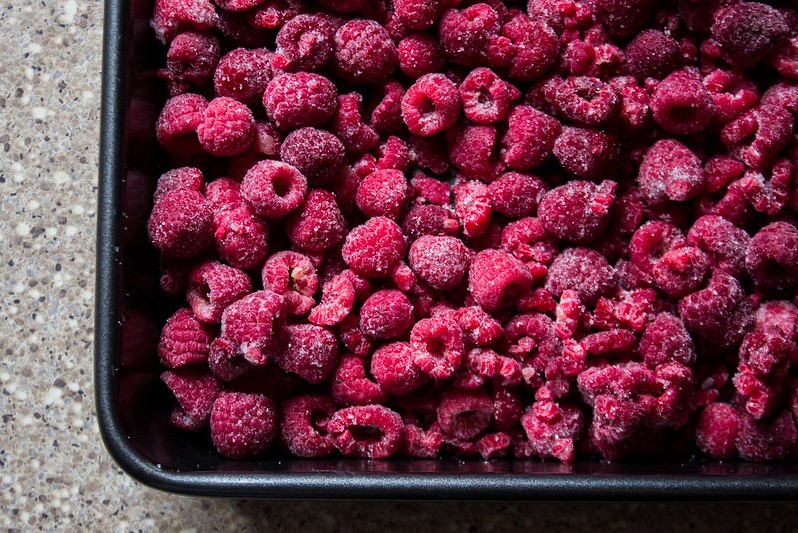 Preheat oven to 350°F. Toss the raspberries or sliced strawberries with the tablespoon of sugar, then spread in an 8x8-inch pan and set aside.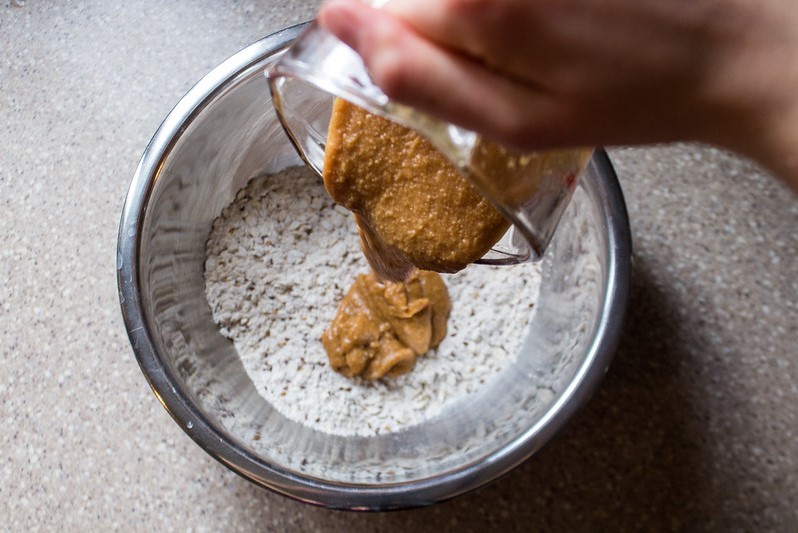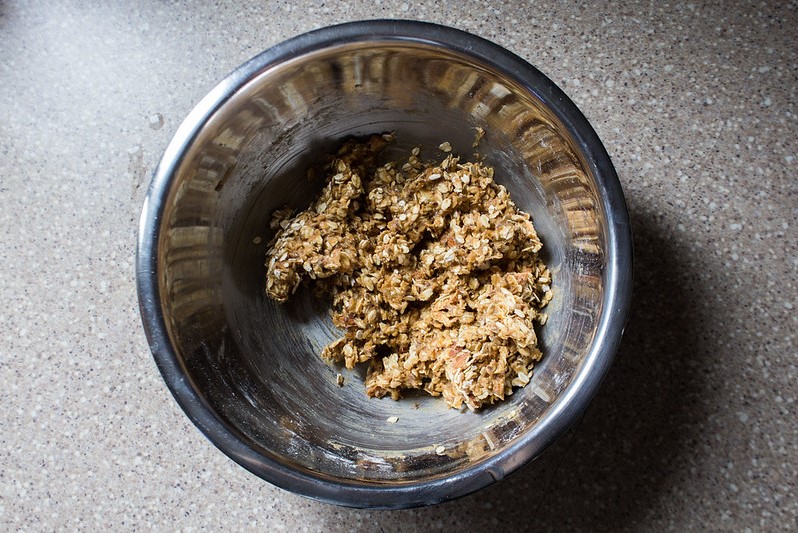 In a bowl, mix together the oats, flour, chopped almonds, and flax seeds.
In a small bowl or glass measuring jar, whisk together the peanut butter, maple syrup, and salt.
Pour the peanut butter mixture over the dry ingredients and stir together until well combined. Distribute crumble topping over the macerated fruit, using your fingers. The mixture will be sticky, but don't worry, this is normal.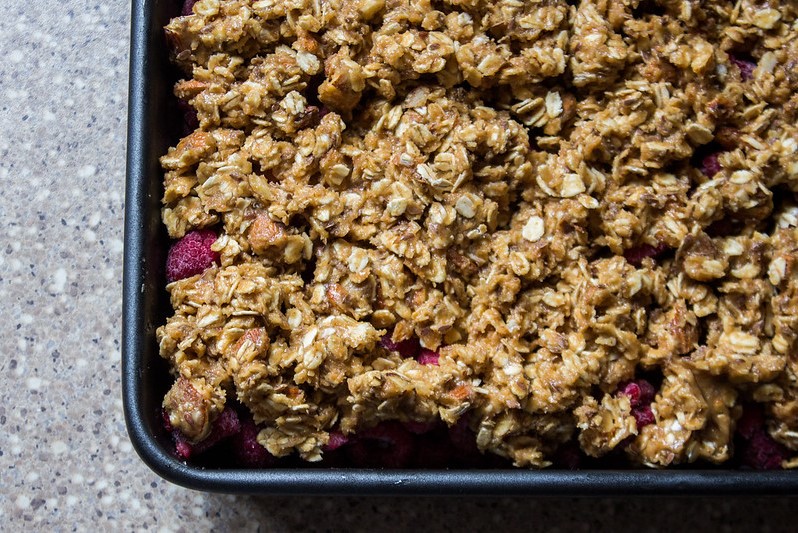 Bake in the preheated oven for 25 - 35 minutes, or until the filling is bubbling. Let cool at least 5 minutes before serving.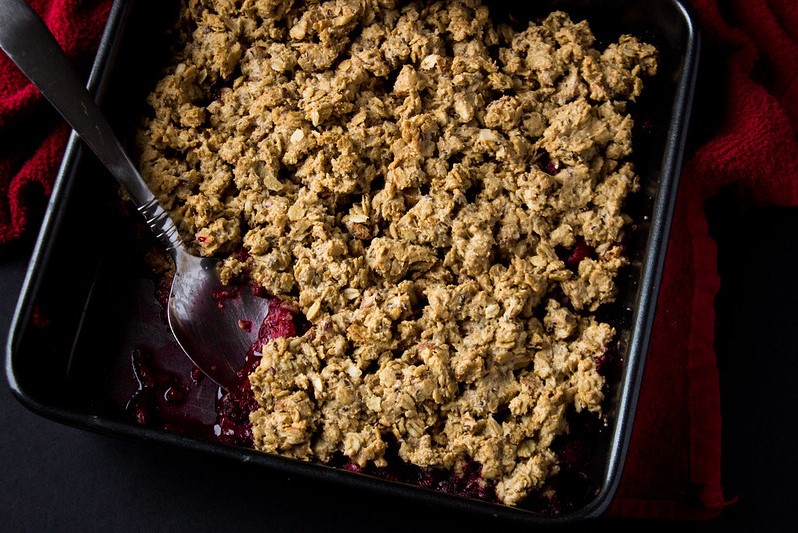 I recommend serving it with a large dollop of greek yogurt. Store any leftovers in the fridge covered with plastic; crisp will keep for up to 3 days and can be enjoyed cold.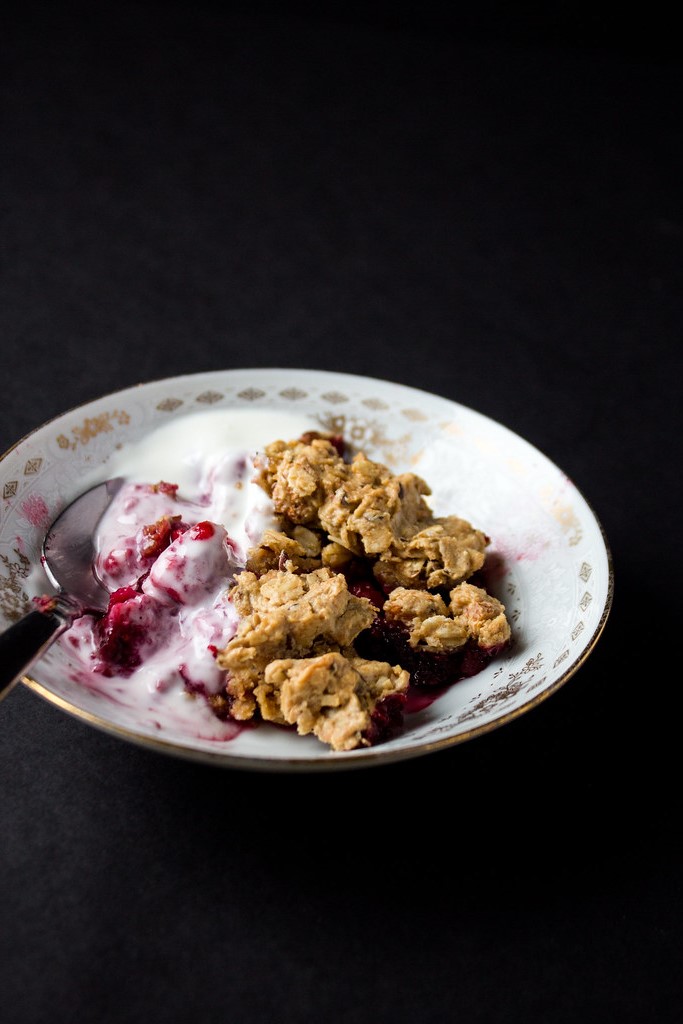 ---
---