With the long hours of professional development, I've also realized that thoughtful meal-planning is an absolute must. I simply haven't had the time to play around in the kitchen and toy with recipes like I could before. I also realized rather quickly that I can't spend so much time each morning preparing my lunch and snacks. In the beginning, I would wake up in the wee hours of the morning to blend a smoothie for breakfast, slice up fruit for a snack, and prepare a salad and some quinoa for lunch. Yep, it took forever. Now I've realized that I need to expedite the process. Instead of spending so much time each morning on every meal, I make a bunch of food twice a week to keep in the fridge and throw together when I'm scrambling to get ready in the morning.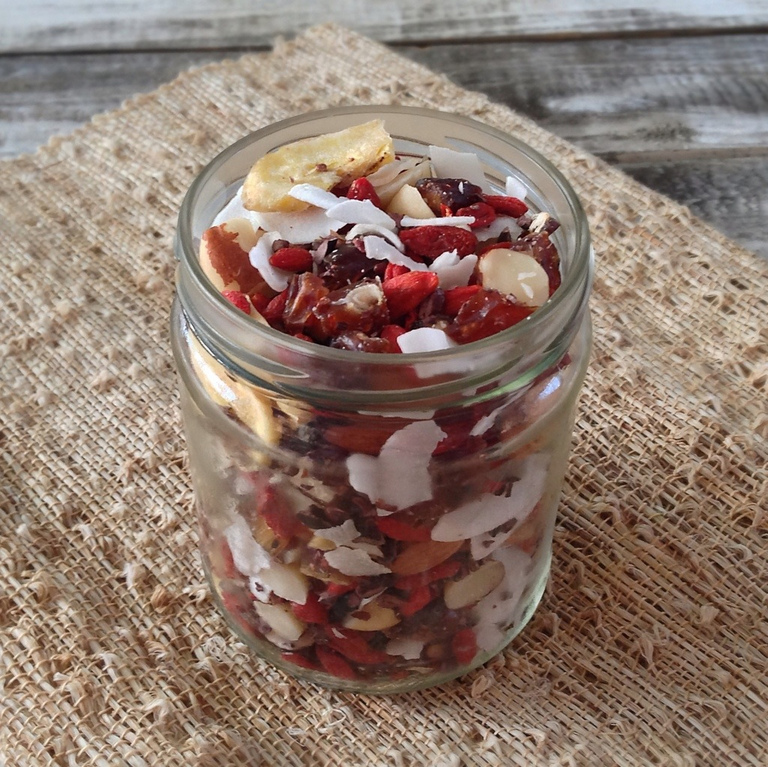 First, I make a big batch of my favorite smoothie, which is usually enough to last me for 2-3 days. Then, I prepare a TON of quinoa. Because I eat so much, I figure it's better to make more than I think I'll need. Somehow, I'm always surprised when it's gone in just a few short days.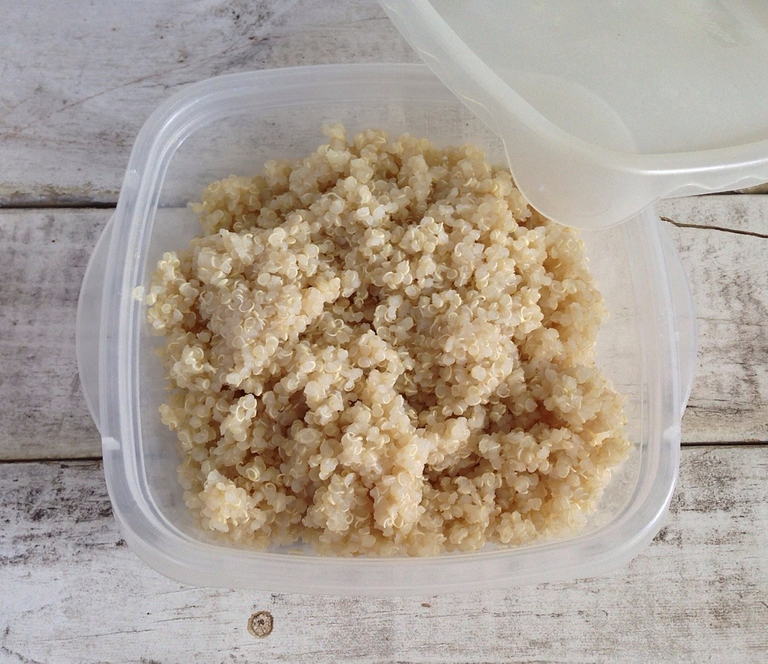 I've also gotten in the habit of keeping roasted or steamed sweet potato in the fridge. Sweet potato adds bulk to a meal and, when added to a salad or some quinoa, can make a sparse meal much more filling. Because cooked sweet potato won't stay fresh in the fridge for more than a couple of days, steaming can be a great way to save time; I usually just steam a chopped sweet potato for approximately seven minutes and then season it with a sprinkle of sea salt or even a bit of coconut oil when it's done.
I've also gotten in the habit of preparing a big batch of fresh, homemade pico de gallo (diced tomatoes, onion, garlic, cilantro, and lime). That way, when gathering my lunch in the morning, all I have to do is pack some lettuce to make a salad with the prepared sweet potato, pico de gallo, and maybe some quinoa or sauerkraut. Oh yeah, and avocado, too (of course) :)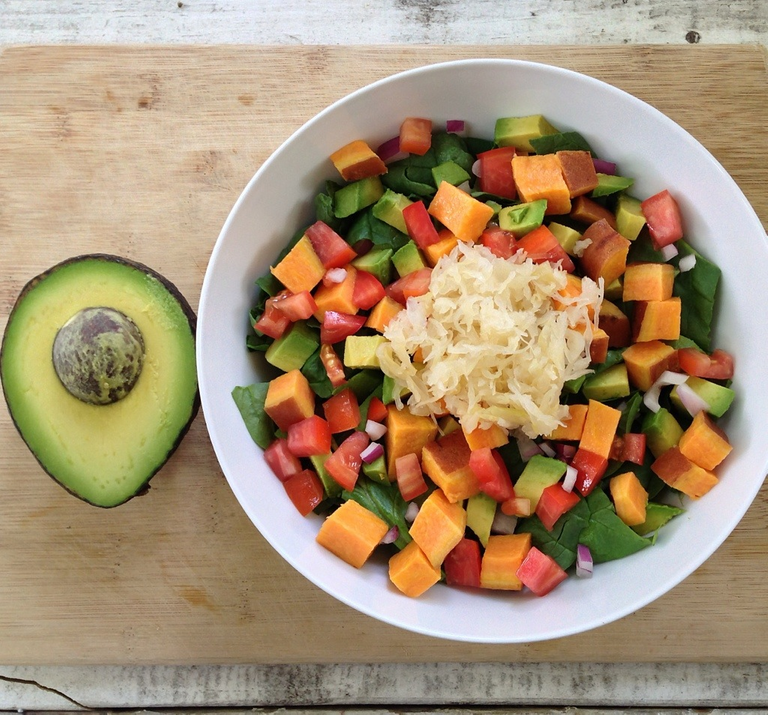 Then, when I come home at night and I'm too exhausted to make an elaborate dinner, I can use those same ingredients to make something different, like these delicious tacos!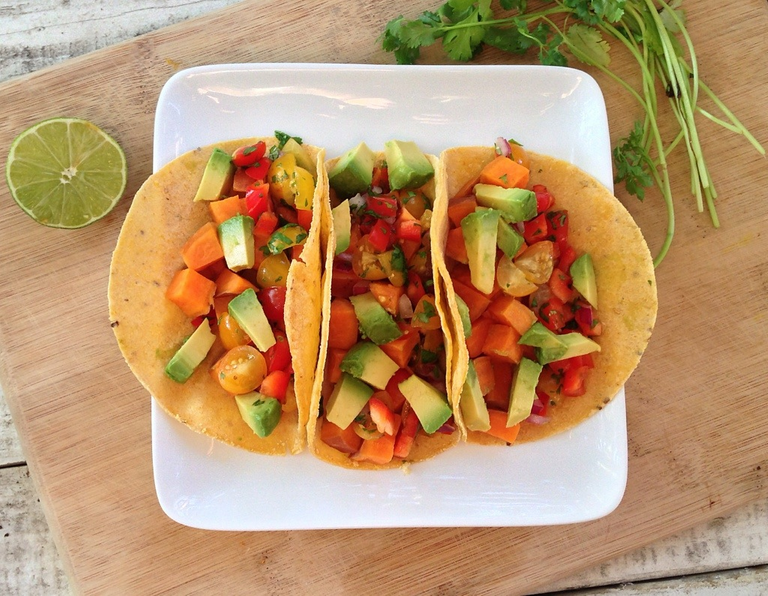 I've also realized that having almond butter around is an absolute must (I know, duh).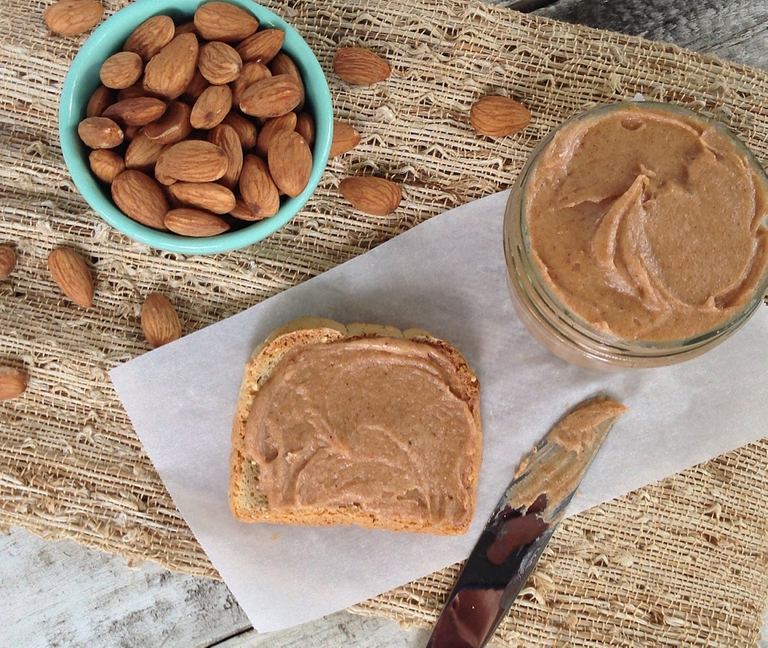 And, last but not least, I make sure to have a healthy, filling snack on hand at all times–one that doesn't spoil or require a refrigerator. Enter my Tropical Trail Mix. This yummy snack takes only a couple of minutes to throw together and satisfies my sweet and salty cravings in a healthy way. The recipe is super easy.
Tropical Trail Mix Recipe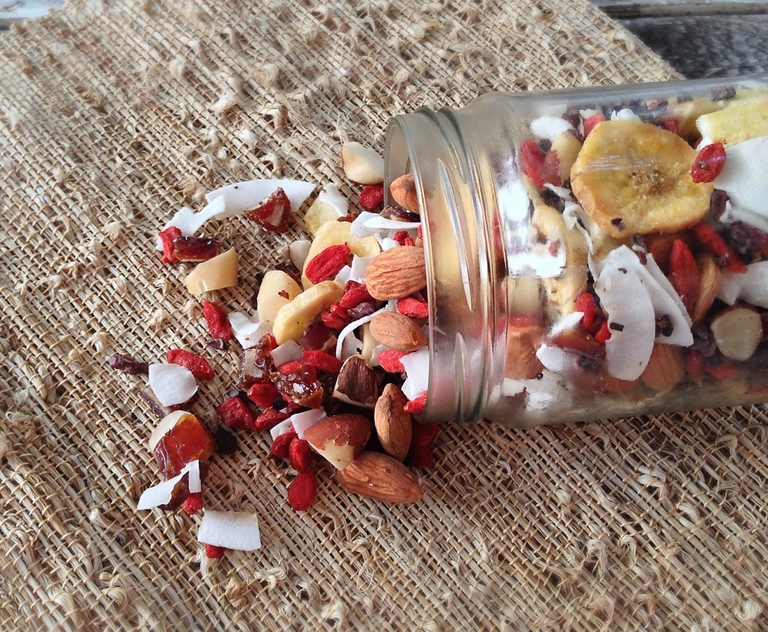 Ingredients
½ cup banana chips
½ cup gogi berries
½ cup pitted, chopped dates
½ cup coconut flakes
½ cup roughly chopped Brazil nuts
½ cup cashews
¼ cup cacao nibs or chocolate chips
Instructions
Stir together and enjoy!
Notes
Store in the fridge for the greatest freshness.