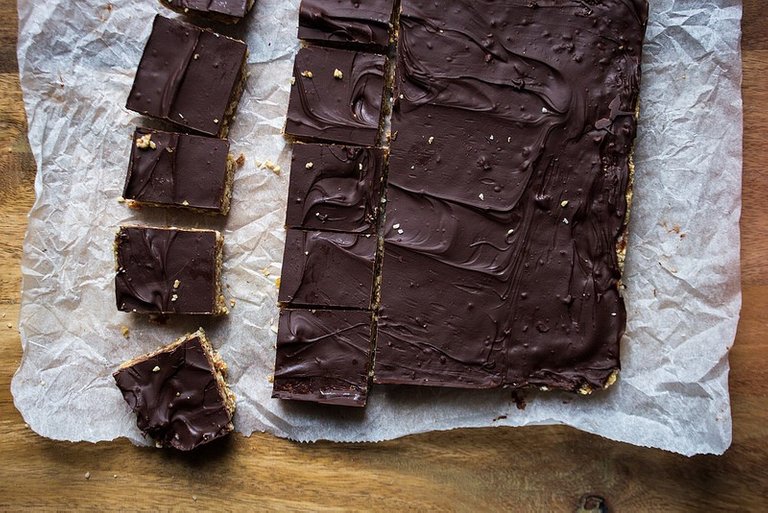 In the spirit of being good to myself, I made these energy bars. I received a coupon for medjool dates (which are decadent bites of amazing, thank you nature), and so naturally I went straight to my food processor with them to create these chocolatey, peanut buttery treats that make me think I'm eating delicious junk food even that I know they're made with nothing but good things. Thank you, medjool dates.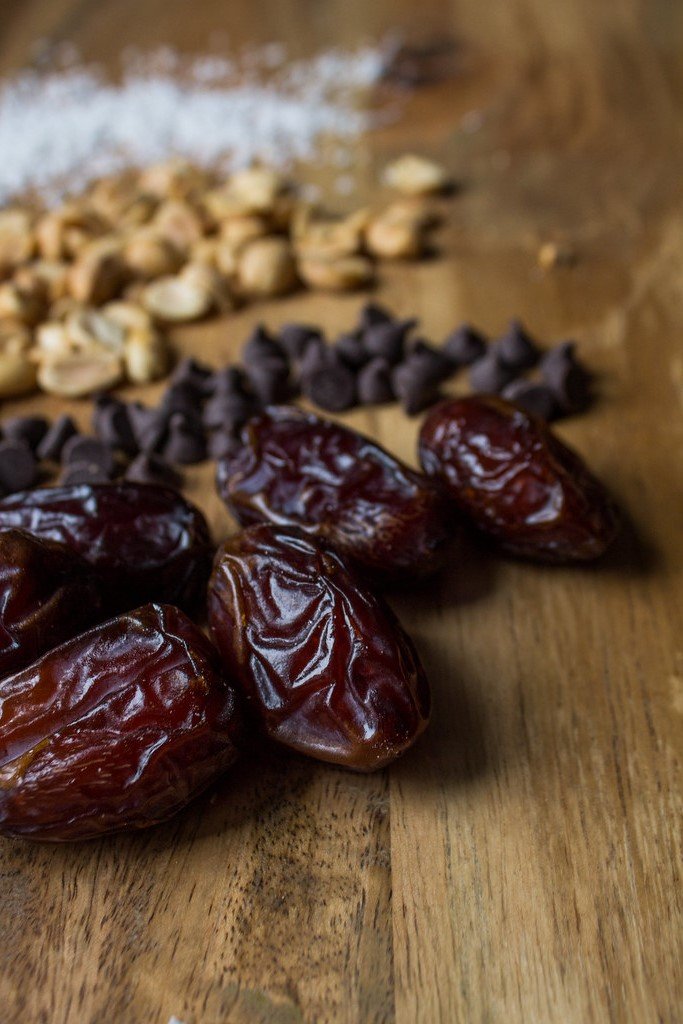 Because while chocolate cake is delicious, it's simply inadvisable and bordering on insane for me to continue making pans of cake. But with these treats, I can have my all-natural energy bars that taste like candy and eat them too.
Energy Bars Recipe
These bars are quick & easy to make, and even though they're made without sugar they still taste rich and decadent. Feel free to leave off the chocolate topping for a snacking bar that's not so rich.
Base:
1 1/2 cups roasted unsalted peanuts
1/2 cup shredded unsweetened coconut
pinch of salt
2 1/2 cups pitted medjool dates, packed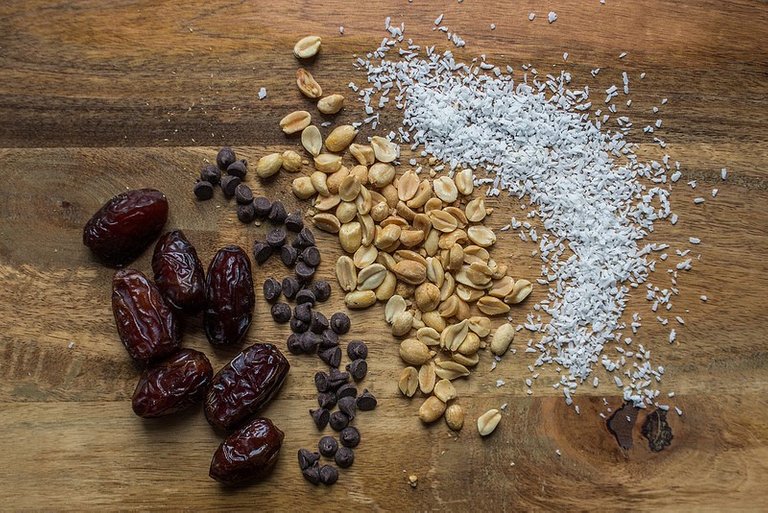 Chocolate Topping:
1 cup chocolate chips
1 tsp coconut oil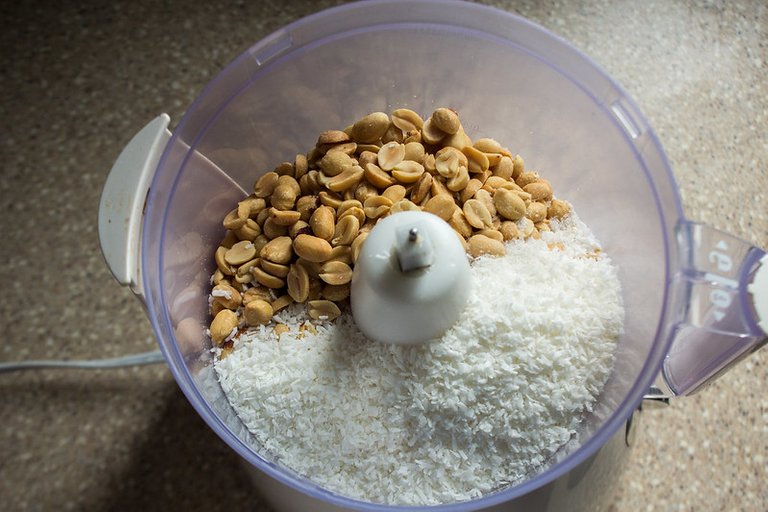 Place peanuts, coconut, and salt in a food processor and pulse until finely ground.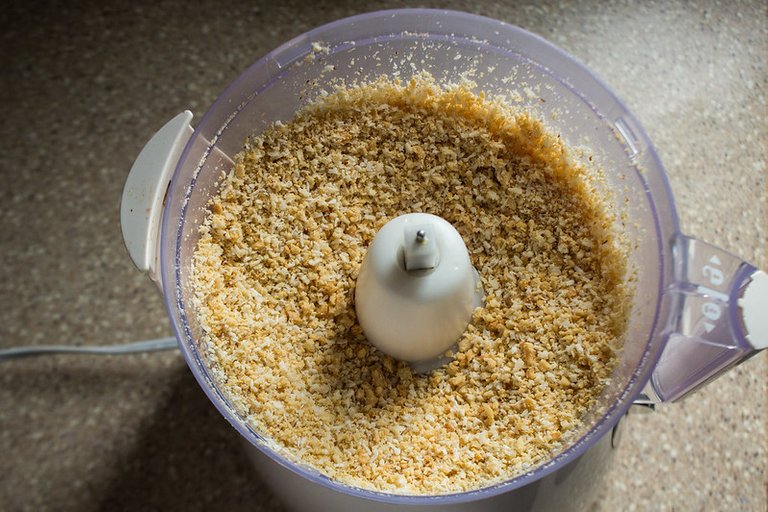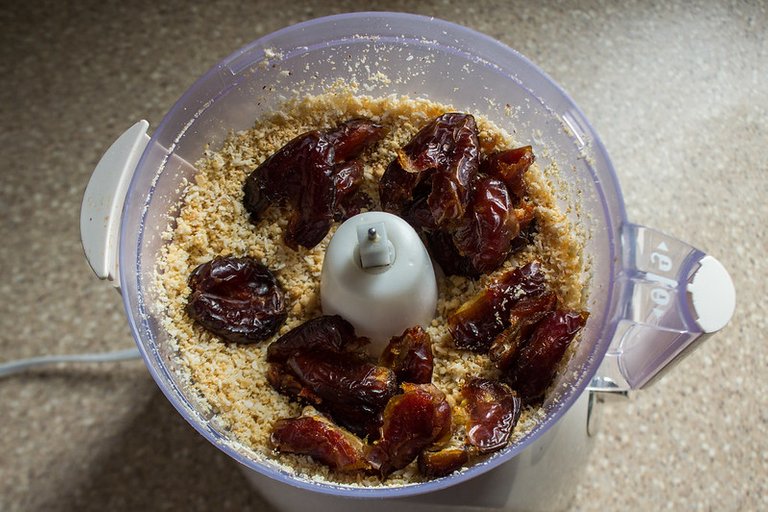 Add the dates and process until the mixture begins to clump and holds together when you pinch a bit together between your fingers.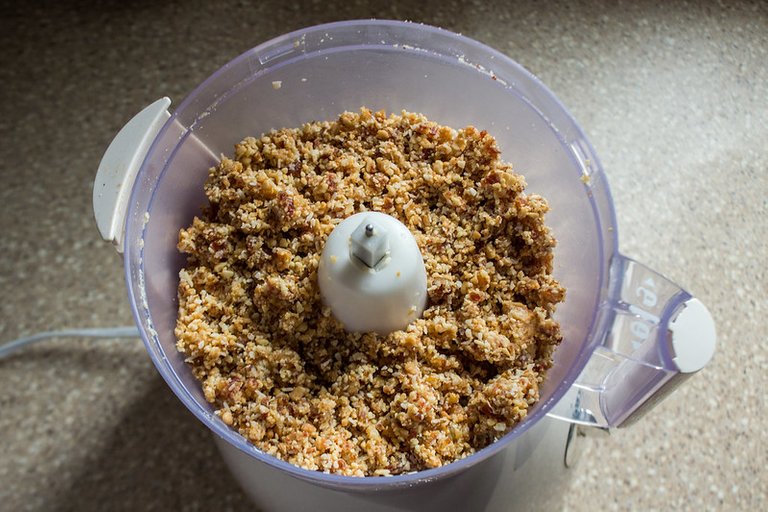 Line an 8x8 or 9x9 inch pan with parchment paper, then dump the mixture into the pan. Press into the pan with your hands, and flatten it with a small rolling pin or a glass. Place in the freezer or refrigerator to set.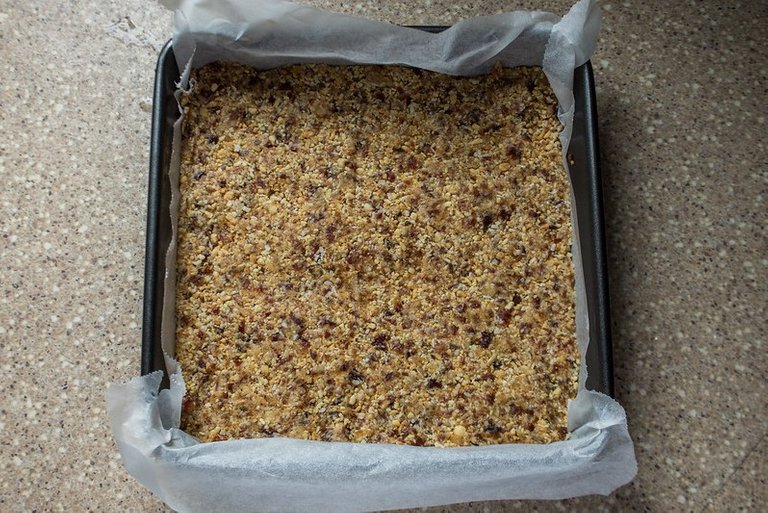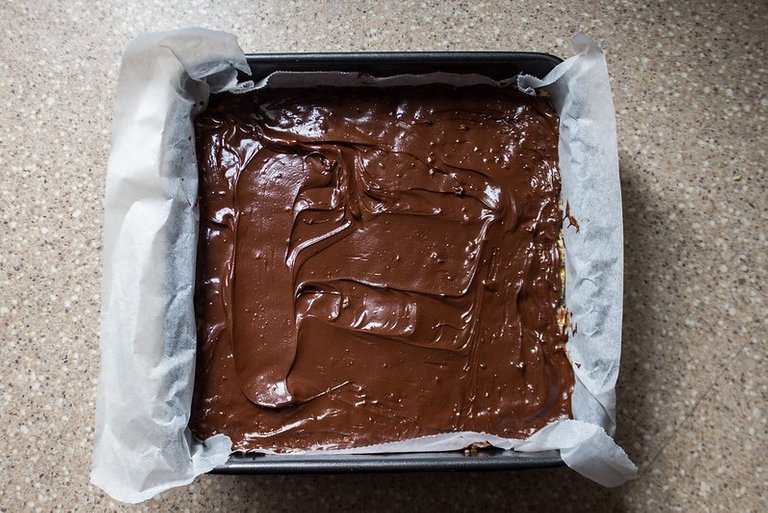 Melt the chocolate and coconut oil in a pan over very low heat until smooth. Pour over the set base and smooth with a spatula. Place back in the freezer or fridge until the chocolate is set. Once set, remove from the pan, transfer to a cutting board, and slice into squares. Store energy bars in an airtight container in the fridge or freezer. In the freezer, they'll last up to 2 months.