I've found the vibrant fruits with their sweet, delicate flavor absolutely impossible to resist. Not only are they delicious, they're also in season (persimmon season usually begins in October and ends around December) and have been fully stocked and on sale for only $1 per pound at my local market! Say what?! As you can probably imagine, I bought more persimmons than one human being could possibly need…. Fortunately, having an over-abundance of these beautiful orange orbs in my fruit basket has forced me to include them in absolutely everything.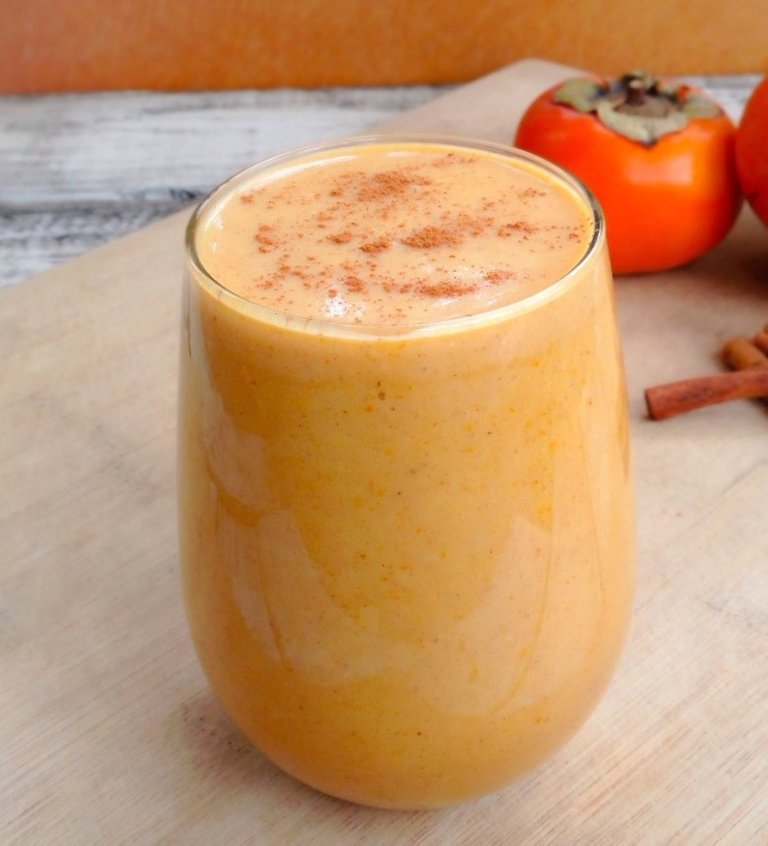 So what have I discovered thus far? Persimmons are amazing in desserts (persimmon pudding anyone?) or served in salads or smoothies. Although I love them in baked goodies, I prefer to eat persimmons in their raw and natural state so that I get the full benefit of these nutritional powerhouses. Did you know that persimmons contain higher levels of dietary fiber, potassium, calcium, and iron than apples? Moreover, they are a fantastic source of Vitamin C and beta-carotene, an antioxidant that protects the body from free radicals. Not fully convinced of the sheer awesomeness of these fabulous fruits? Just try them in this decadent, dessert-like smoothie and I have a feeling you won't be able to resist them either!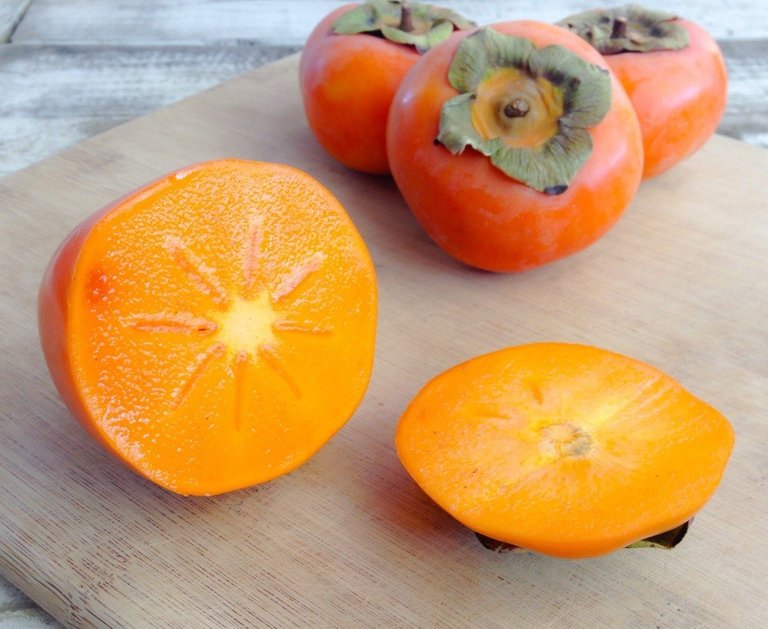 Cinnamon Persimmon Smoothie Recipe (Vegan)
Ingredients
2 fuyu persimmons, chopped
1 banana
2 cups almond milk
2 Tbs. orange juice (I prefer fresh-squeezed)
¼ cup pecans (optional)
3 chopped Medjool dates, or 1 Tbs. liquid sweetener of choice
¼ tsp. cinnamon + extra cinnamon for sprinkling on top
¼ tsp. ground ginger
⅛ tsp. nutmeg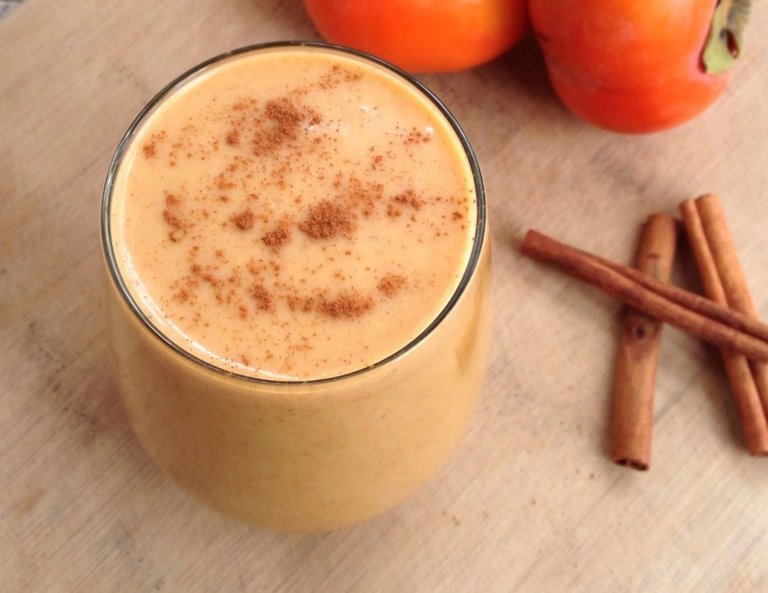 Instructions
Add all ingredients to a high-speed blender or use an immersion blender to blend until completely smooth.
Serve topped with a sprinkling of cinnamon and enjoy!