Greetings to all the friends of the Hive community, in this post I bring you some crafts. In response to one of my fundamental roles as mother, my son was sent from his school to make a sheet or model of the ear to explain it. So, we decided to make it with the materials that we had at home, mainly those that are recyclable.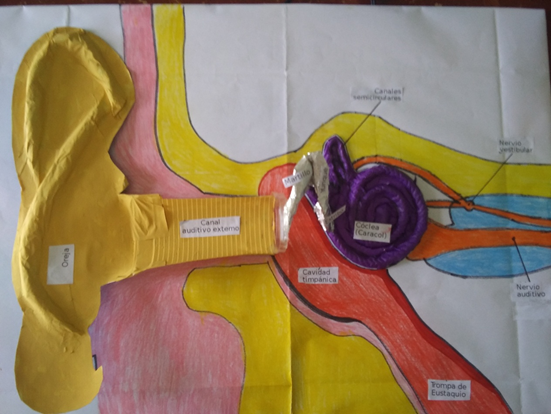 To start we reviewed our recyclable materials bag, to see what we had and to see what role we gave to each one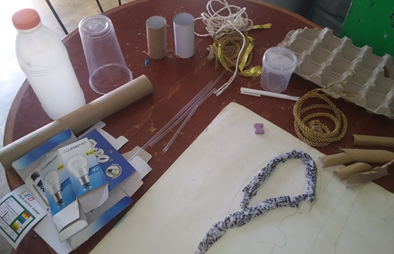 Used materials:
• Reused cardboard pieces
• Reused bond paper
• Plastic cup
• Newspaper
• Job
• Pieces of aluminum foil
• Reused cord
• Piece of paper yields purple
• Pencil
• Colors
Then we downloaded a drawing of the ear and its parts on the internet, which we printed to serve as a guide.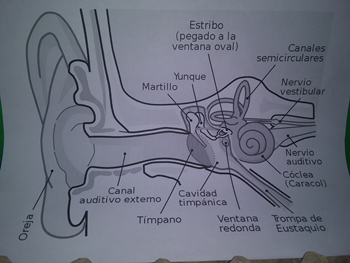 Draw the ear on the foil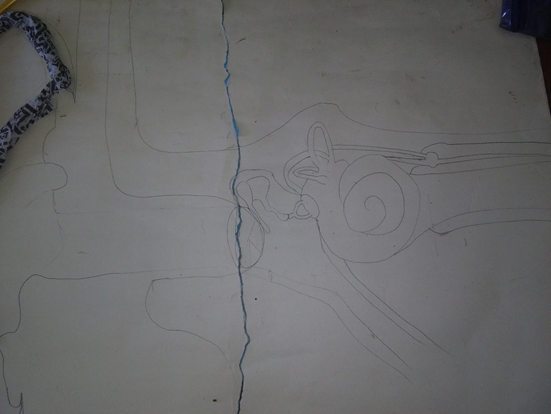 With the newspaper we roll it up and stick it to the ear area, which would serve as a cartilage.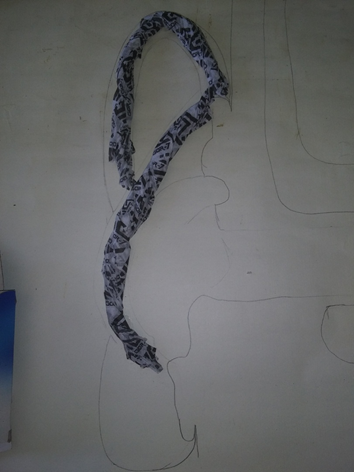 With the cardboard pieces we made the ossicles and then they were wrapped with pieces of aluminum foil

The plastic cup was cut in half to be used as an ear canal, the reused golden cord was used to make the of the snail or cochlea.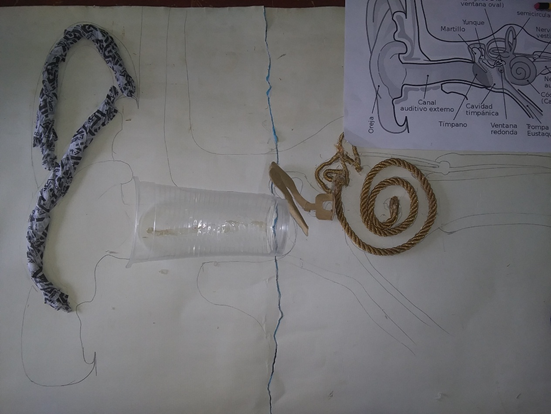 After gluing the gold cord, purple cellophane was placed on top.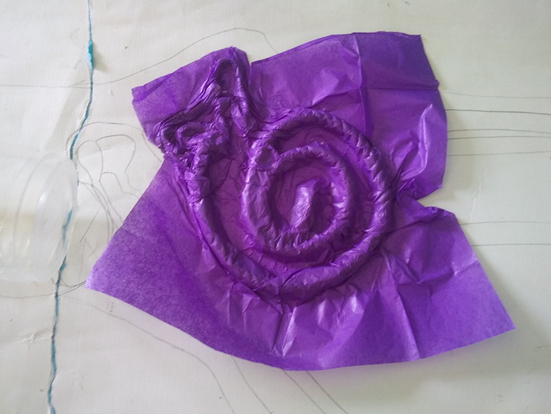 After placing the strips of newspaper on the ear area, pieces of paper were placed with glue and cold-colored paint was painted.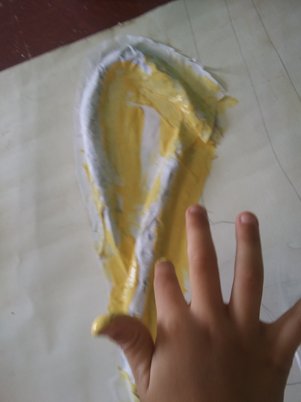 Subsequently, each of the parts was painted and identified. To then practice it at home several times and finally, present it at your school.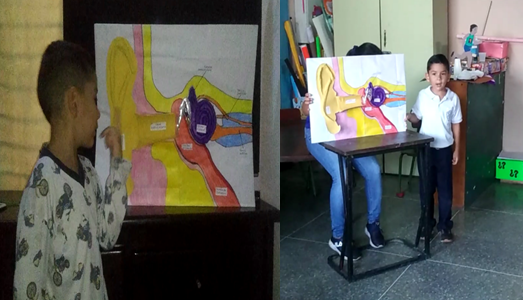 Note: The photos were taken by the author @maribelf with the camera of a LG Phoenix 4 mobile phone.