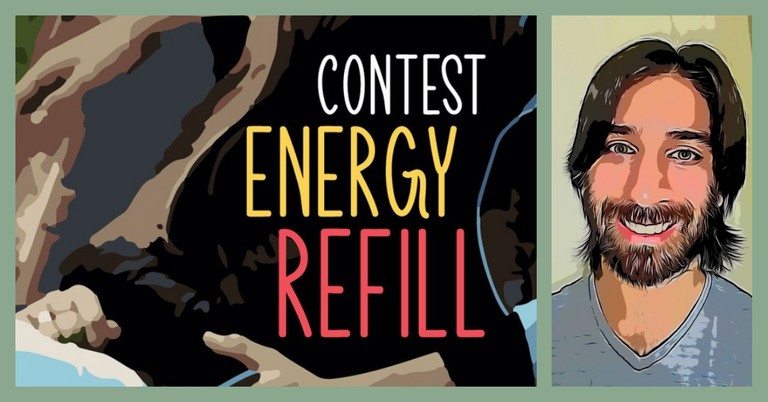 ---
Saludos, estimados lectores. En esta oportunidad me sumo al concurso de Energy Refill Contest, el cual es promovido gracias a la hiver
@tripode
, consiste Saludosen compartir una frase motivacional para que podamos escribir de manera reflexiva y analítica sobre ella, dando a conocer nuestra única perspectiva en la misma.
---
La frase a tratar es la siguiente:
"No hay mal que por bien no venga."
-Juan Ruiz de Alarcón
---
Greetings, dear readers. In this opportunity I join the Energy Refill Contest, which is promoted thanks to the hiver @tripode, consists of sharing a motivational phrase so that we can write about it in a reflective and analytical way, making known our unique perspective on it.
---
The sentence to be dealt with is the following:
"There is no evil that doesn´t come from good."
-Juan Ruiz de Alarcón

Esta sin duda es una frase muy interesante para reflexionar y analizar, porque partiendo por el mal que muchas veces proyectamos como aquello que no nos sale según lo planificado o esperado, sería mucho para abarcar nuestro día a día, sin olvidarnos de lo fuerte que se nos hace en algunas ocasiones sobrellevar situaciones que nos afectan de cualquier manera, ya sea directa o indirectamente. Es algo que debemos enfatizar en todo momento, porque de ahí parte el grado de dificultad que nos ayudará a tener mejores experiencias en nuestras vivencias del día día a día.
This is undoubtedly a very interesting phrase to reflect on and analyze, because starting from the evil that we often project as that which does not come out as planned or expected, it would be a lot to cover our day to day, without forgetting how strong we are sometimes made to cope with situations that affect us in any way, either directly or indirectly. It is something that we must emphasize at all times, because that is where the degree of difficulty comes from, which will help us to have better experiences in our daily lives.
---
Ya sabiendo que mucho puede ser catalogado como mal, podemos enfocarnos en el bien, qué sería en este caso, todo aquello que nos llega de manera inesperada y nos genera cierta emoción y alegría, independientemente a lo que sea dadas las circunstancias. Es por eso que recomiendo siempre, afrontar las situaciones de la mejor manera posible, ya que en toda ocasión, tenemos las herramientas necesarias para esto, ya sea a nivel emocional, analítico o cualquier bien material que nos haga falta y estemos en vía de conseguirlo.
Already knowing that much can be catalogued as evil, we can focus on the good, which would be in this case, everything that comes to us unexpectedly and generates a certain emotion and joy, regardless of what the circumstances are. That is why I always recommend, to face the situations in the best possible way, because in every occasion, we have the necessary tools for this, either at an emotional level, analytical or any material good that we need and we are on the way to achieve it.
---
Considerando el amplio espectro que puede significar esta frase, invito a todos aquellos que puedan leer esta publicación, que siempre mantengan el horizonte hacia el trayecto que queremos fijar, como en ocasiones pasadas con las frases suministradas por este concurso, se me hace muy ameno llevar esta secuencia tan particular en darnos ese poder de elegir aquello que nos puede afectar y lo que jamás permitiremos que nos afecte, es algo único, esencial y vital en todo momento.
Considering the wide spectrum that this phrase can mean, I invite all those who can read this publication, to always keep the horizon towards the path we want to set, as in past occasions with the phrases provided by this contest, it makes me very happy to carry this particular sequence in giving us that power to choose what can affect us and what we will never allow to affect us, it is something unique, essential and vital at all times.
---
A consecuencia de lo citado anteriormente, no olvidemos siempre ser agradecidos, pese a las condiciones que se nos impongan para poder lograr algún cometido, tenemos que considerar que muchas otras personas han dispuesto parte de su tiempo para darnos un buen apoyo, es algo que no todos hacen, pero quienes conservan esa esencia, siempre al final de sus búsquedas, encontrarán lo que tanto anhelan, sin importar cuán dificultoso sea. Sin evadir lo que nos puede montar una mala escena, siempre con vista hasta lo mejor que podemos tener, recordemos que todo es temporal y está en nuestro poder, dar más y mantenernos de pie ante cualquier situación.
As a result of the above, let's not forget to always be grateful, despite the conditions imposed on us to be able to achieve some task, we have to consider that many other people have arranged part of their time to give us good support, it is something that not everyone does, but those who keep that essence, always at the end of their searches, will find what they long for, no matter how difficult it is. Without evading what can make a bad scene, always with a view to the best we can have, let's remember that everything is temporary and in our power, to give more and to stand up to any situation.

La portada de esta publicación fue elaborada con la misma portada del concurso, usando mi animación en la aplicación de Adobe Spark Post y la traducción de todo fue realizada con el traductor DeepL
---
The cover of this publication was made with the same cover of the contest, using my animation in the Adobe Spark Post application and the translation of everything was made with the translator DeepL