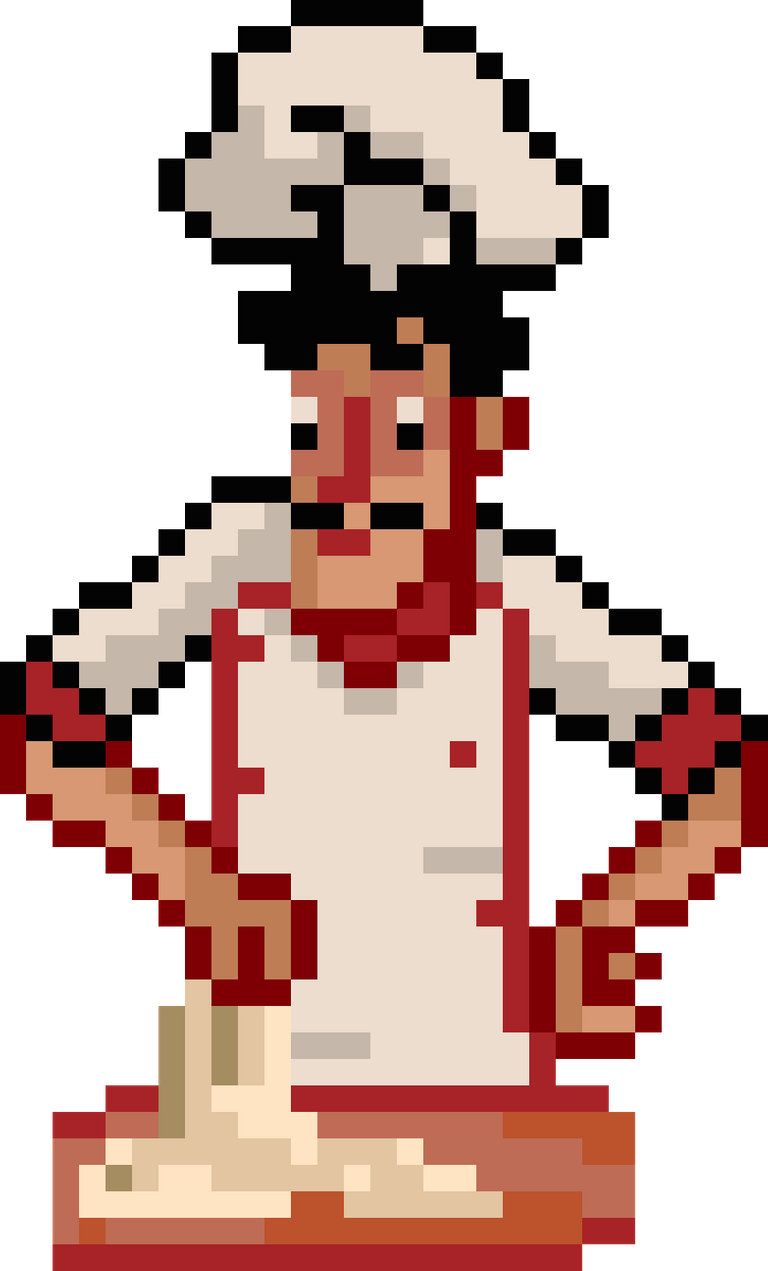 Welcome to another pixel coloring post. The episode for this day is about chef. This episode consists of three elements only.
He is cooking something. I am not sure what it is but it has the appearance of a flour or dough. Maybe he will bake some doughnuts or breads.
Two more elements to complete the whole scene.
Posted using Dapplr