How to prepare a chicken and eggplant dish
Hello to all my dear friends
I hope you are well
Today I decided to make a very tasty and at the same time easy meal
You might think that because the ingredients in this food are fried, it is almost high in calories. But I will teach you a great way to use very little oil while frying and this food can be used even by those who are on a weight loss diet.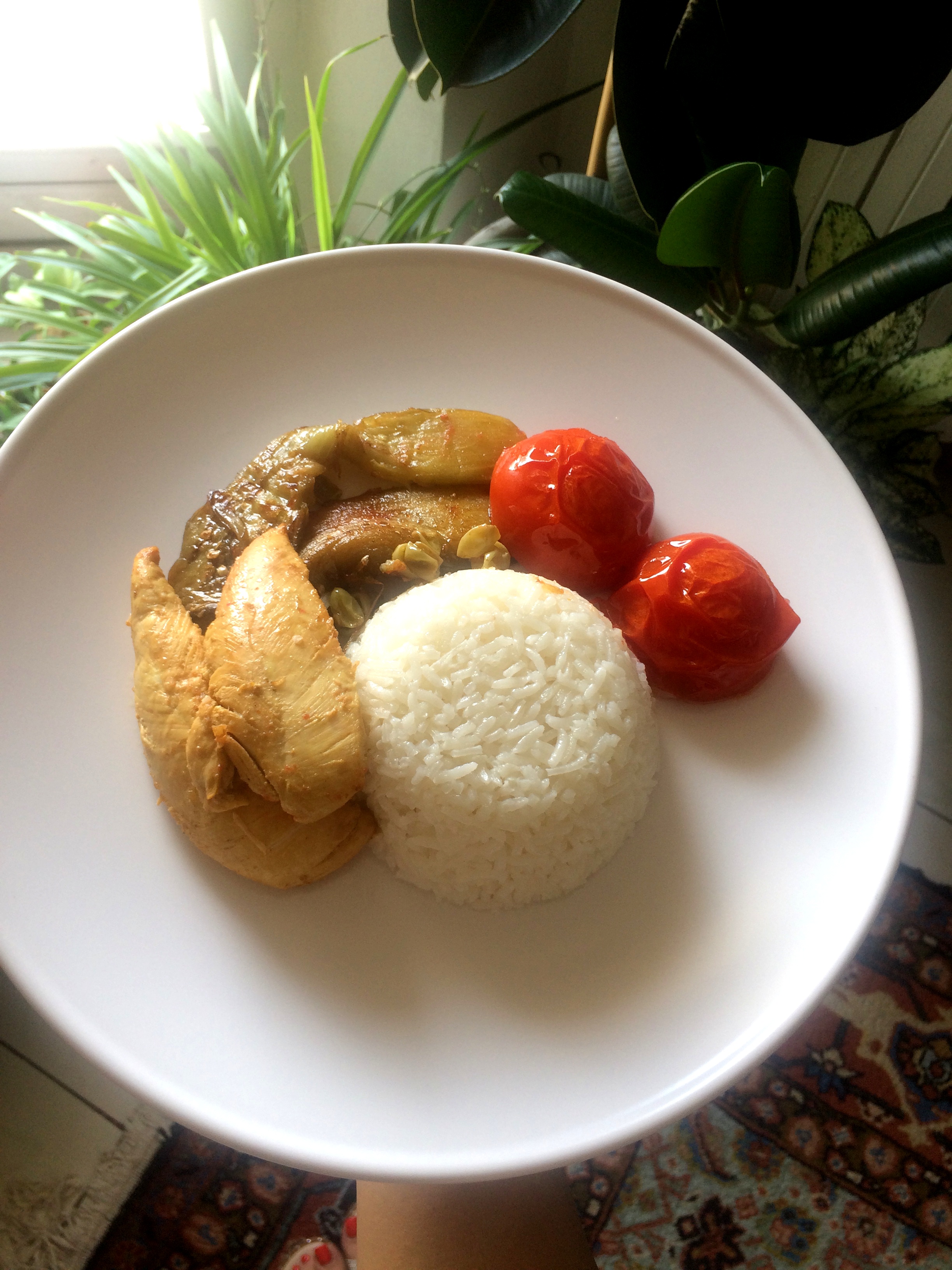 ---
ingredients: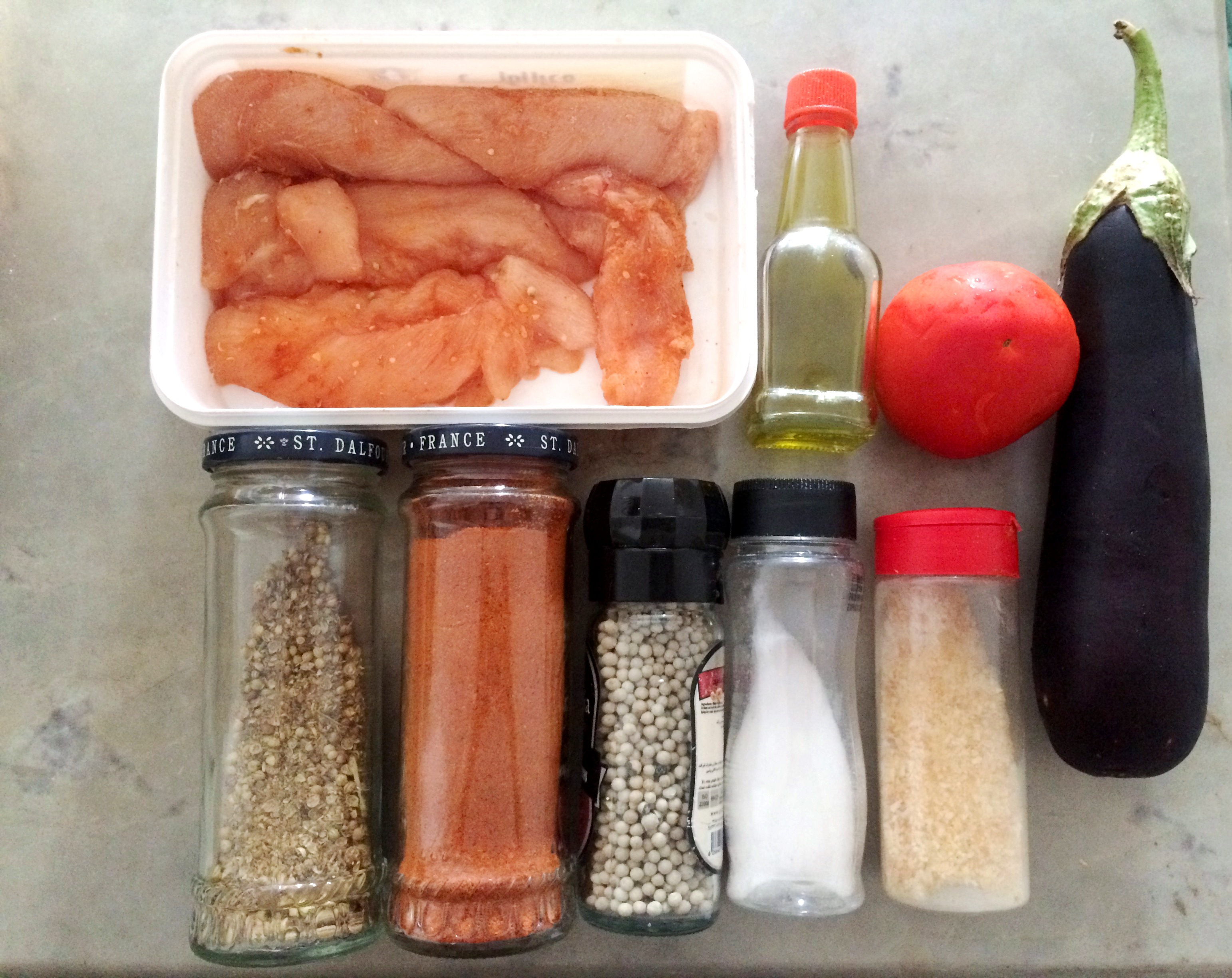 Chicken 200 g
Tomatoes: 1-2 pieces
Eggplant: 1-2 pieces
Salt and pepper: as needed
Coriander seed powder, paprika-garlic powder: as needed
Sour grape juice
Oil: as needed
---
Instructions:
Wash the chicken and cook with some salt / pepper / spices and onion and some water.
(Or any way you can boil chicken)
I used chicken fillet
Set aside some chicken broth (about one or two cups)
Peel the eggplants and soak them in salt (for at least half an hour).
This will reduce the bitterness of the eggplant and absorb less oil when frying
Wash the eggplants and fry them in some oil and about half a cup of water
This is another trick that makes the eggplants absorb less oil and are fully cooked
If you want the eggplants to be completely fried and oily, remove the water when frying.
Wash the tomatoes and cut them in half and fry them next to the eggplants.
When the eggplants and tomatoes are fried, add the leftover chicken broth to the saucepan.
If you do not have chicken broth, use water
Add 1 or two tablespoons of tomato paste
Add the spices I mentioned in the ingredients
To add a sour taste, you can use verjuice, or unripe grape seeds, or lemon juice.
verjuice:highly acidic juice made by pressing unripe grapes, crab-apples or other sour fruit. https://en.wikipedia.org/wiki/Verjuice
Then put it in a frying pan and let the stew cook
15-20 minutes is enough
Your food is ready. You can serve it with rice or bread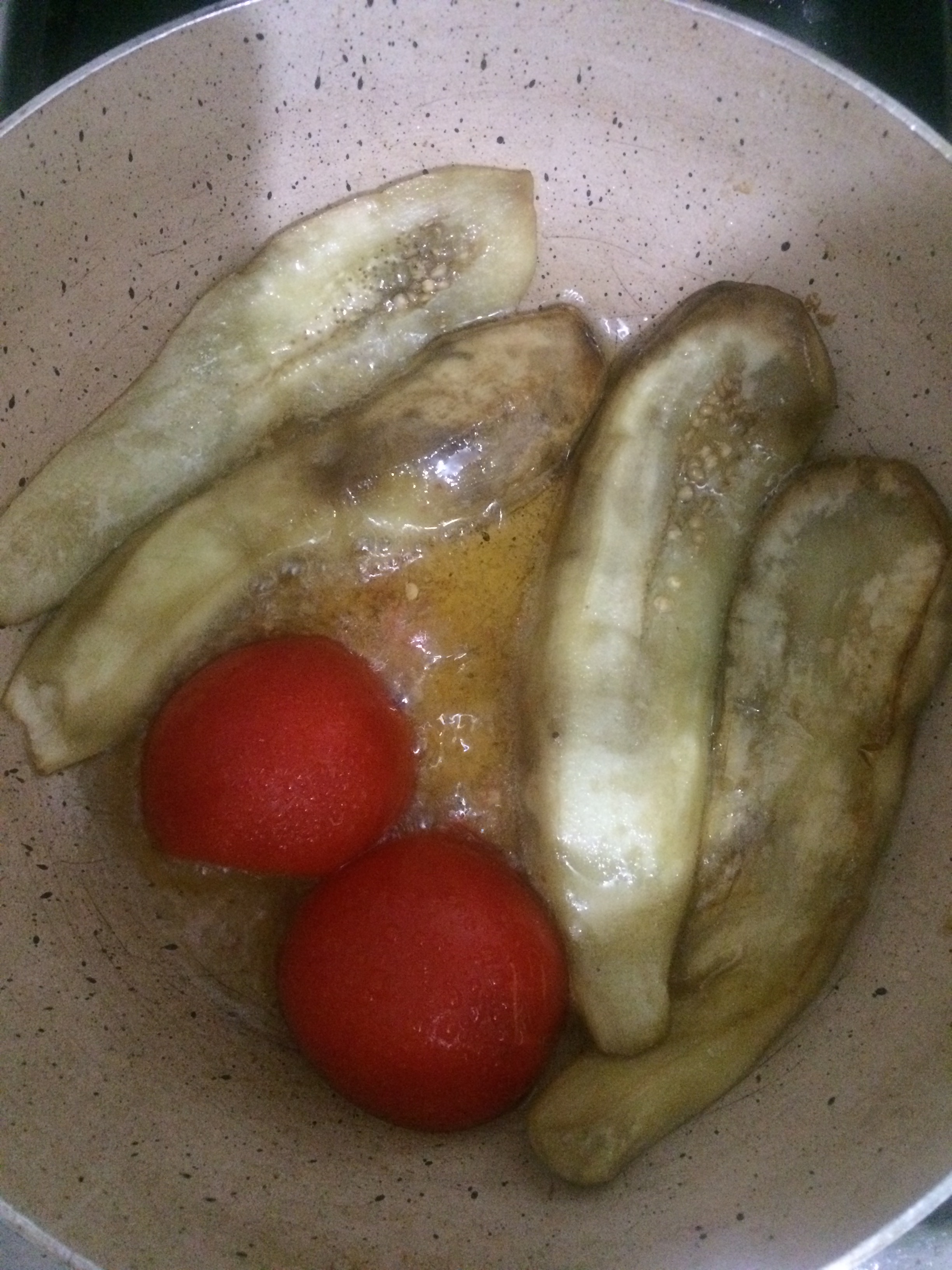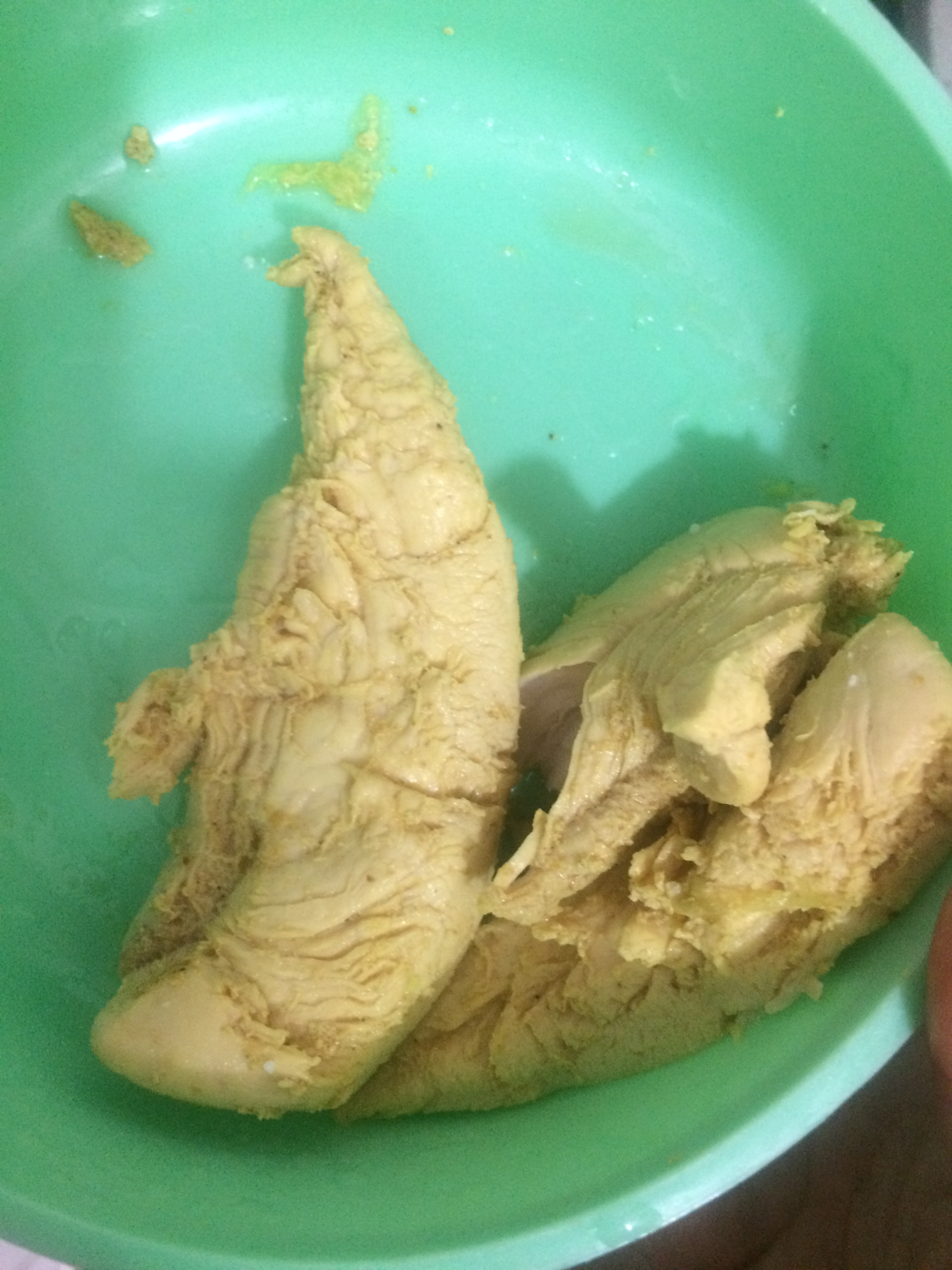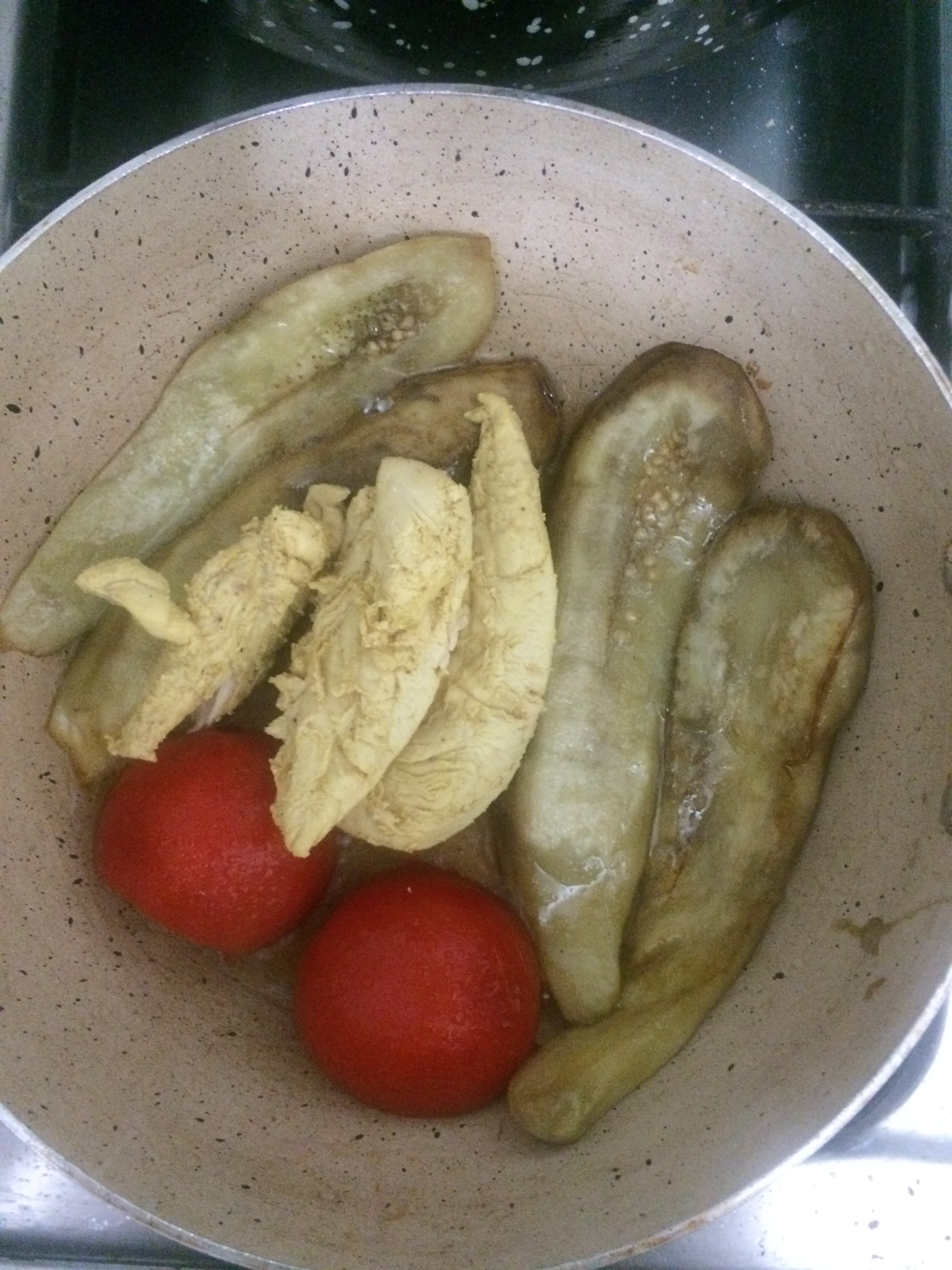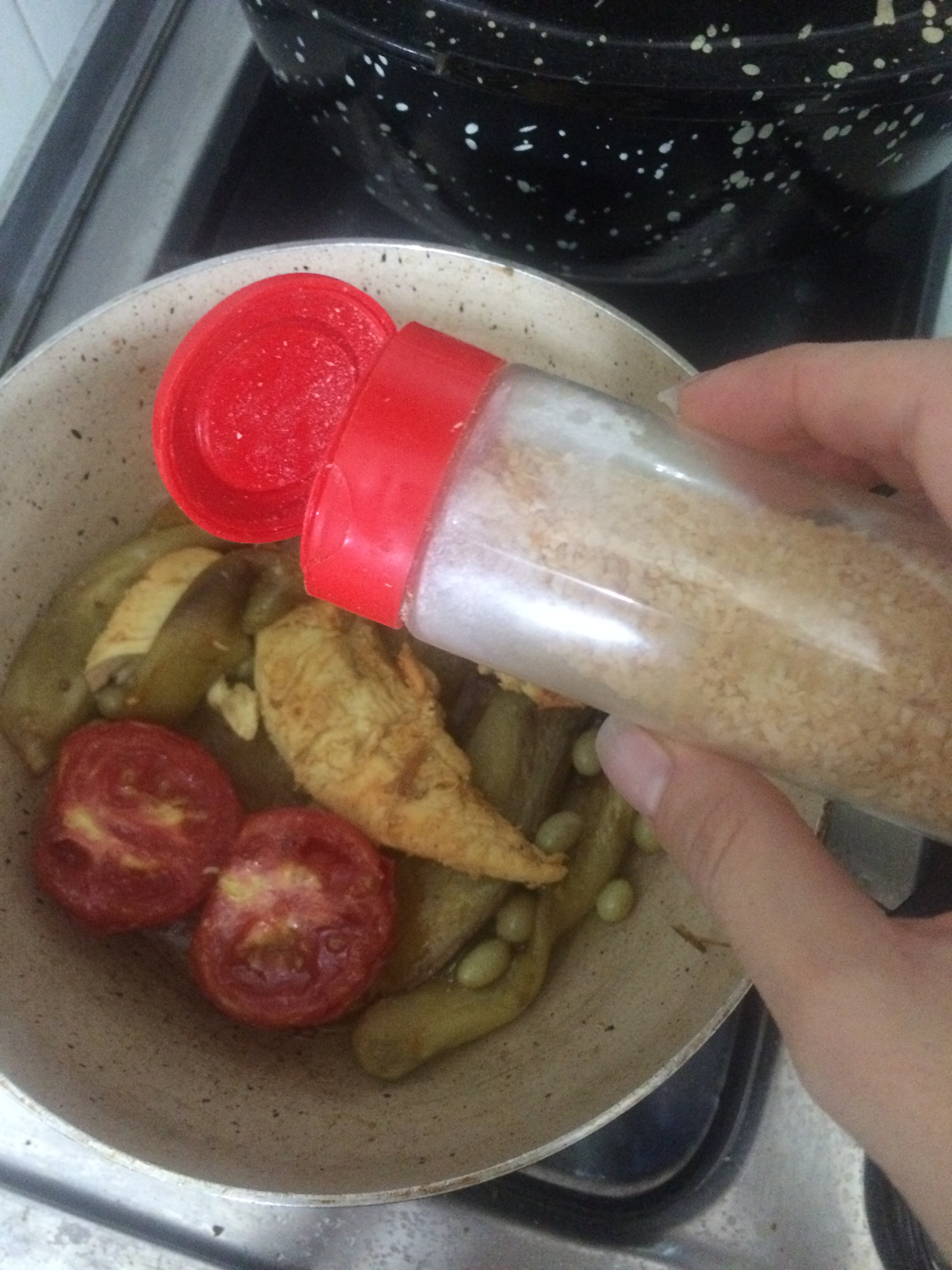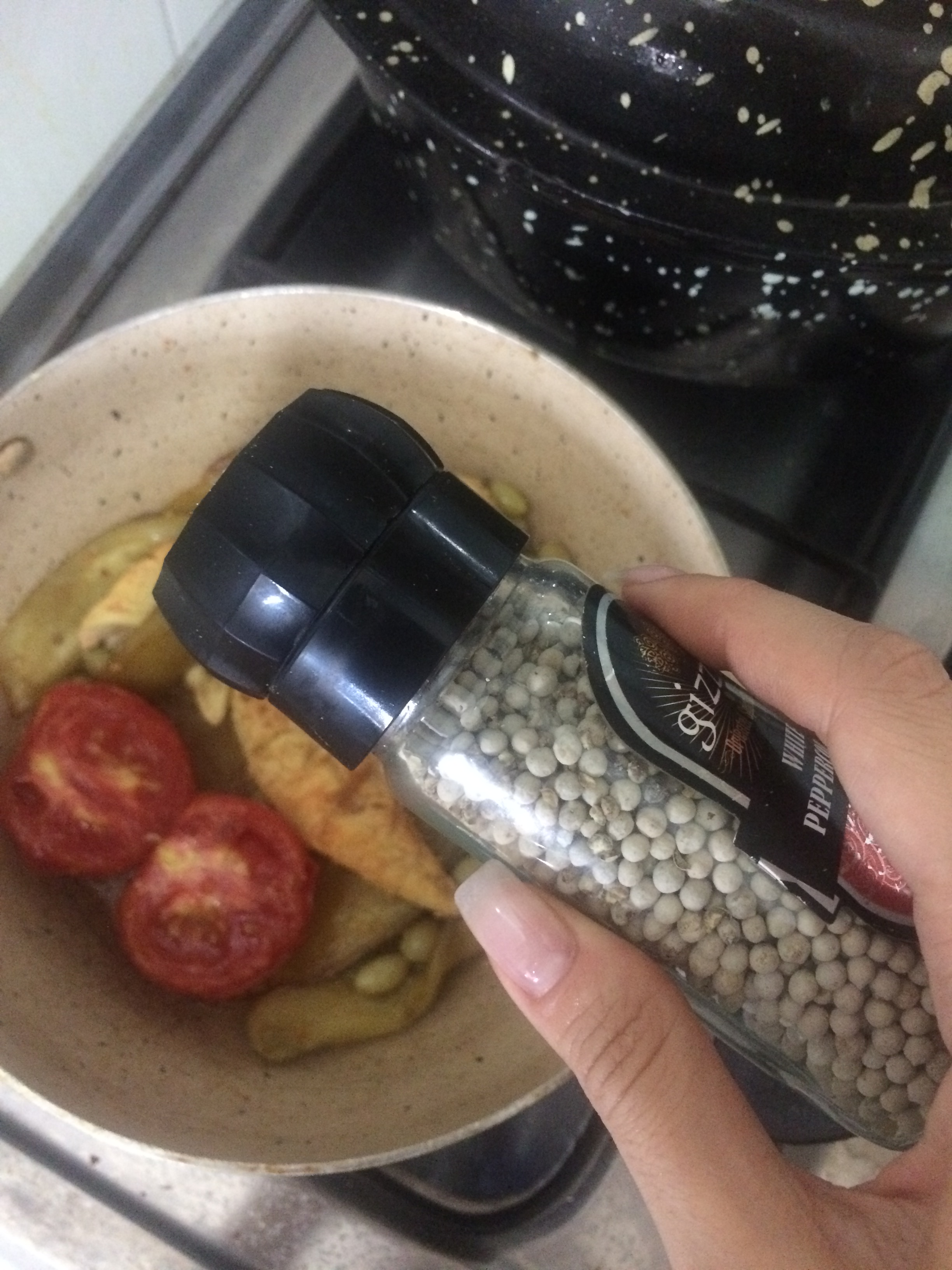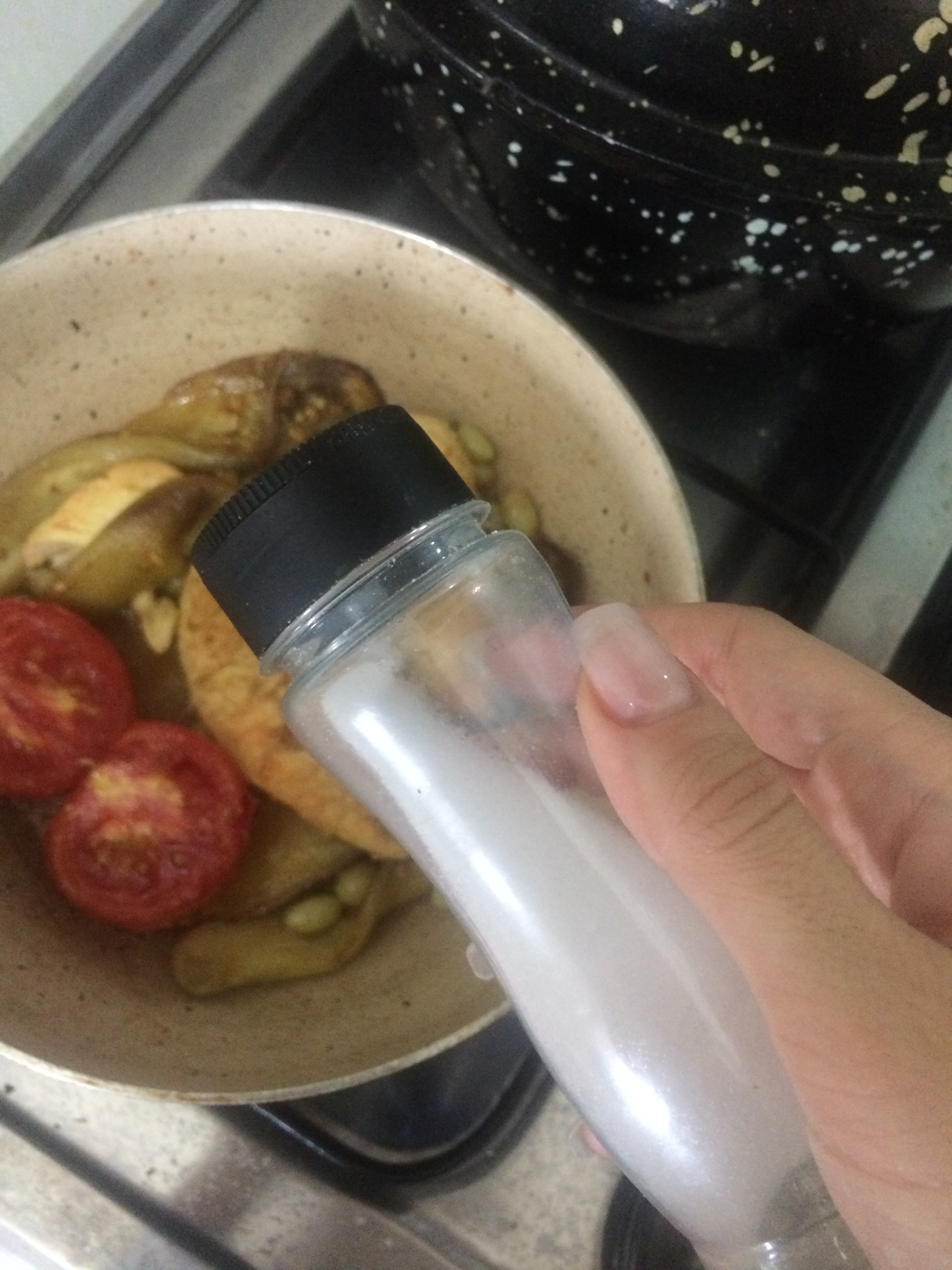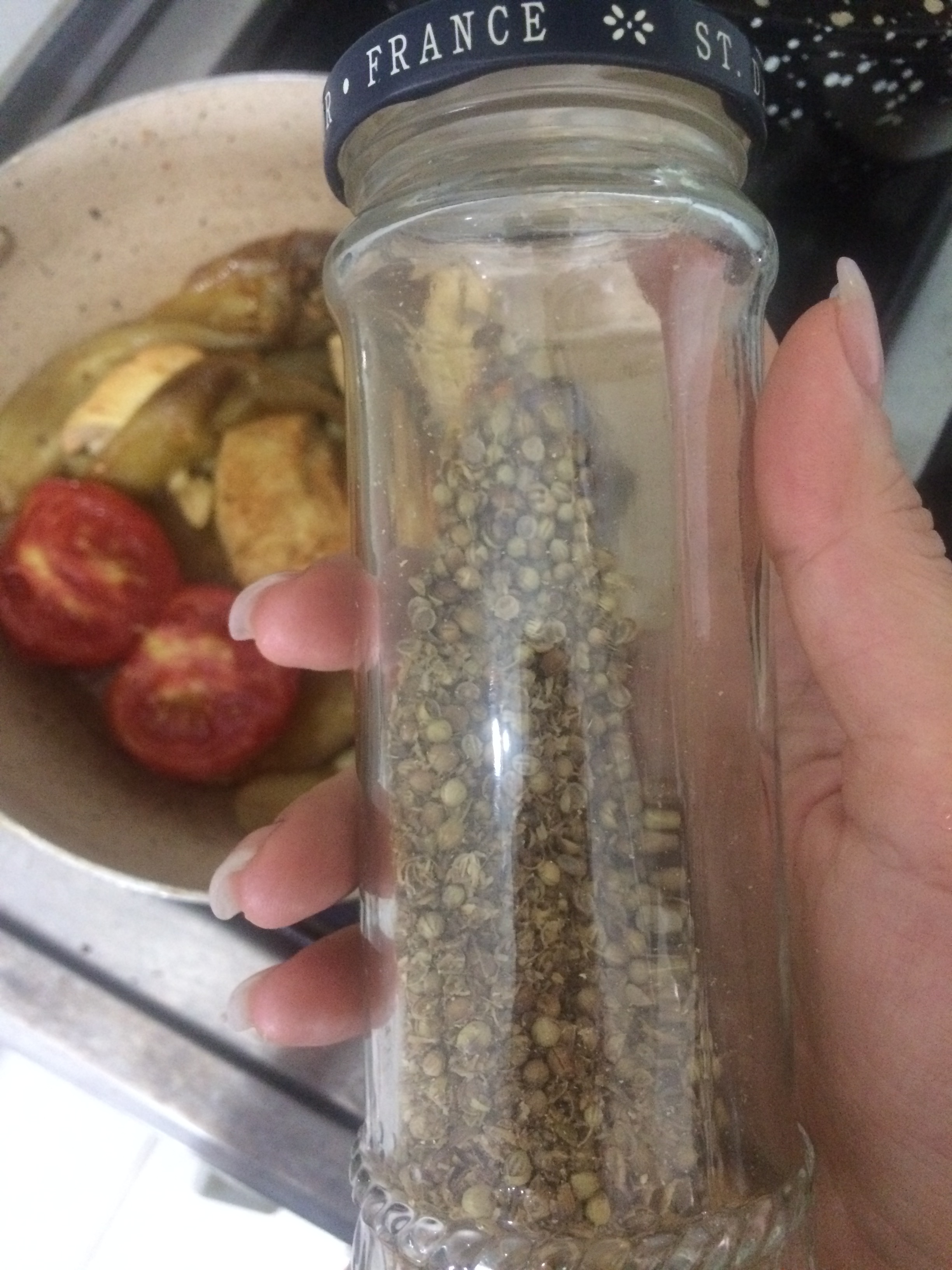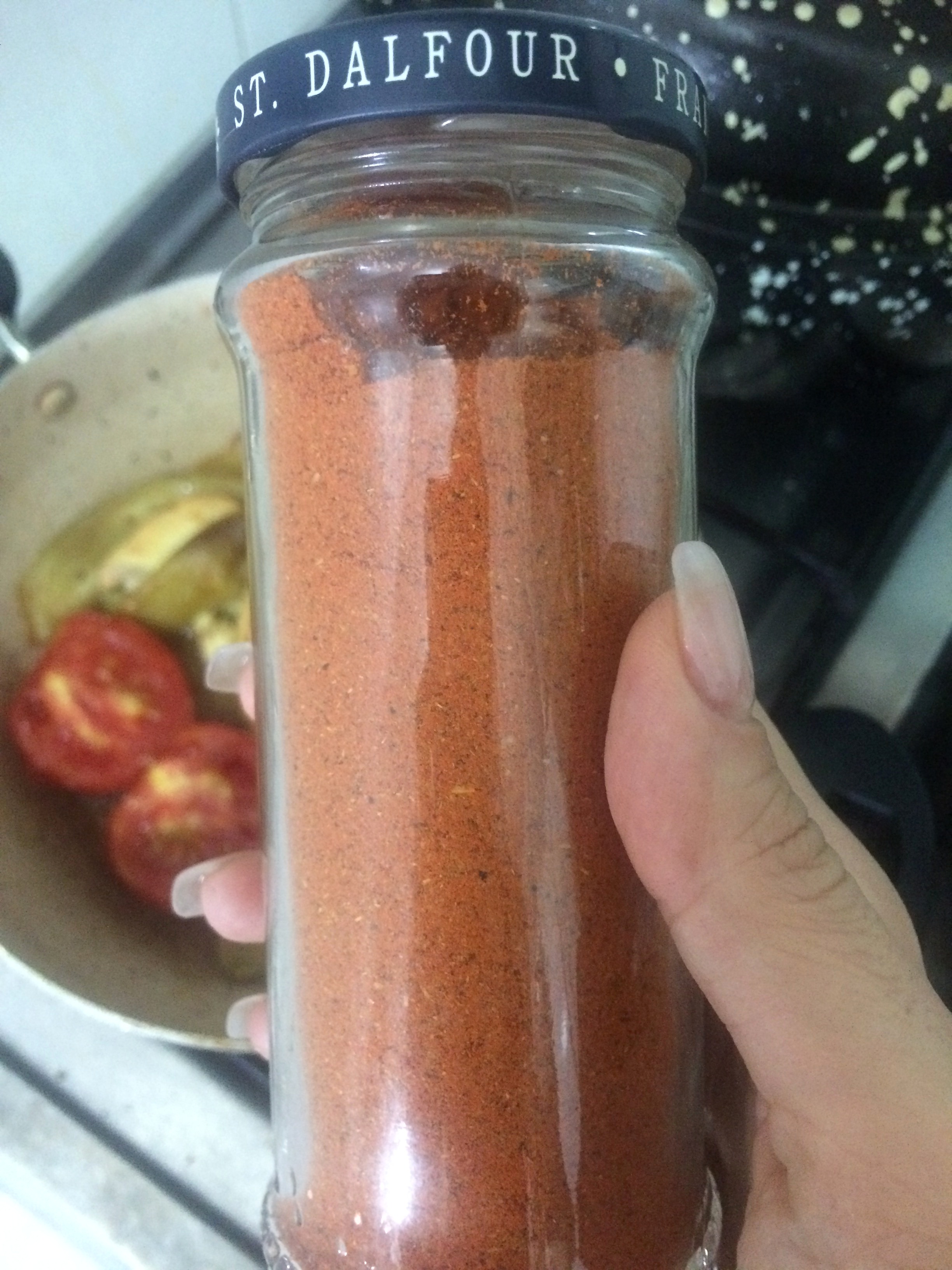 ---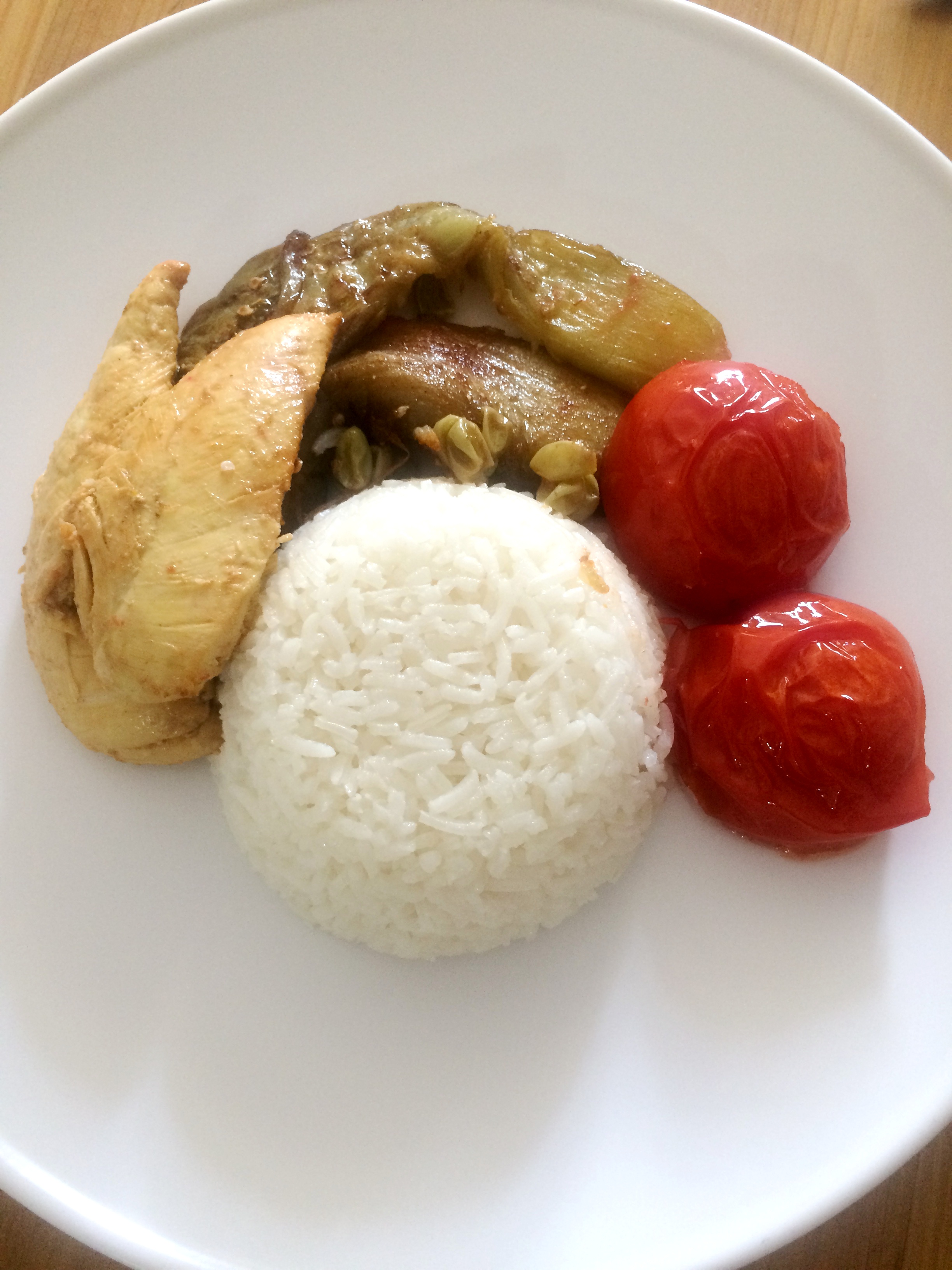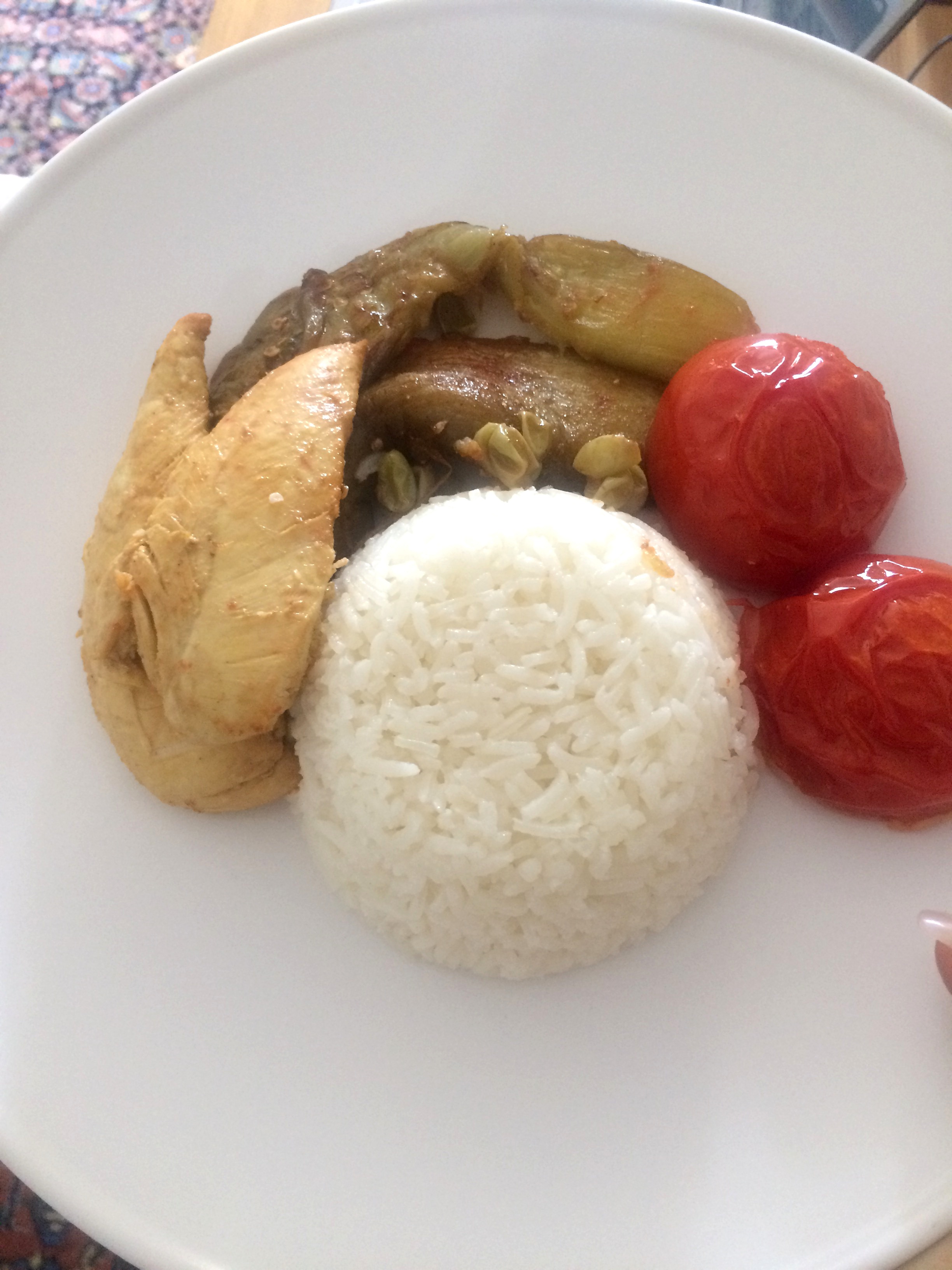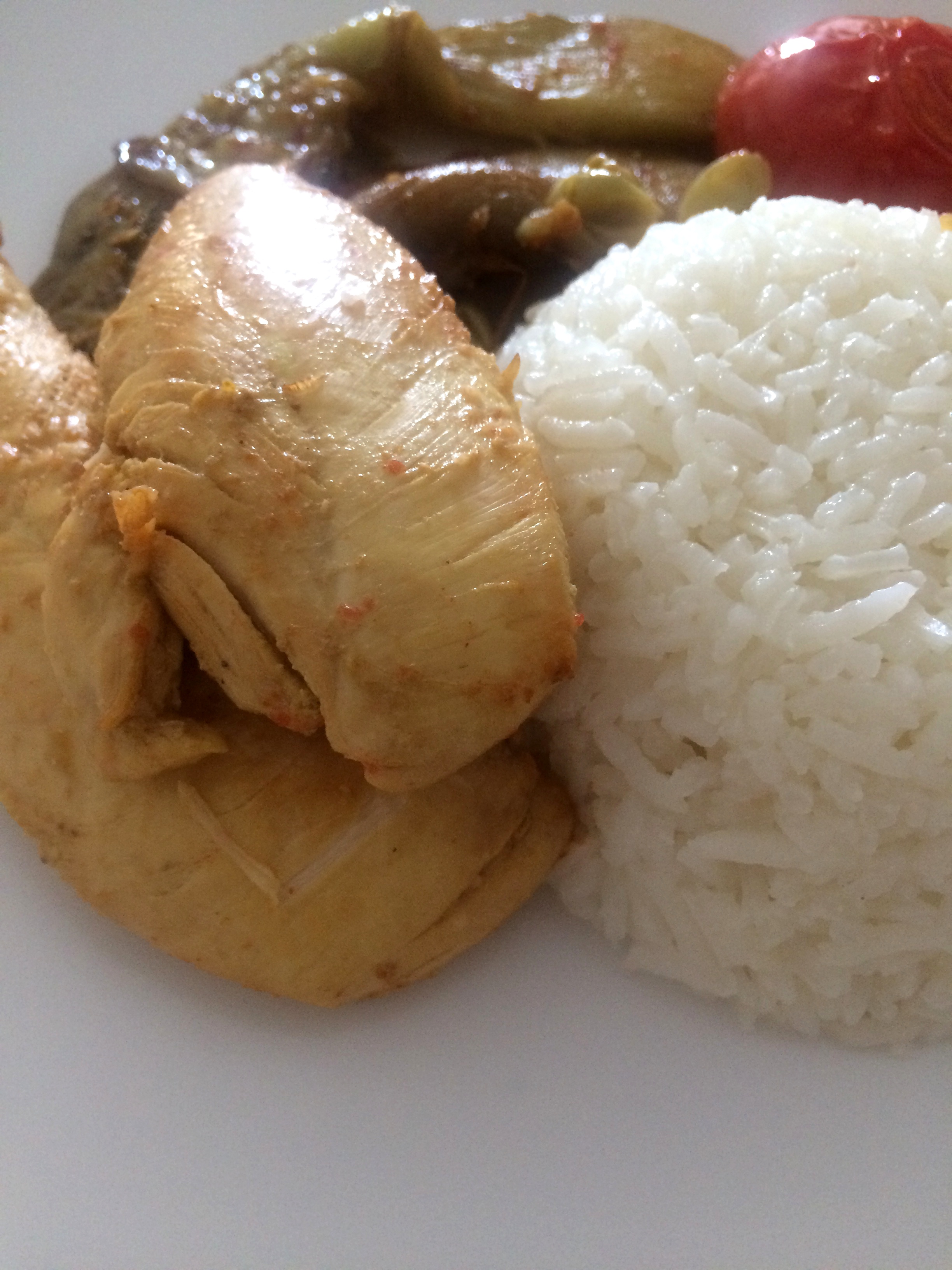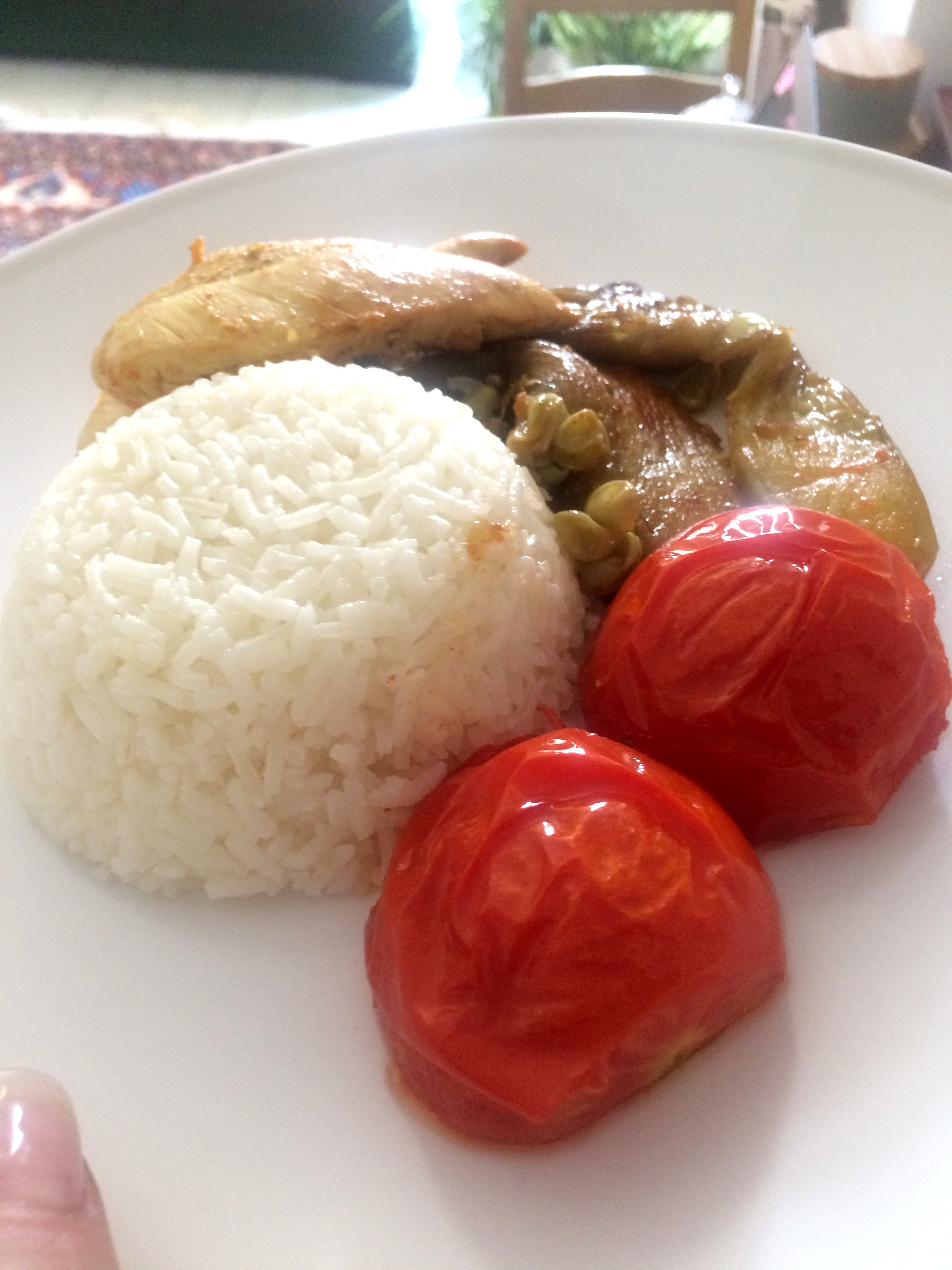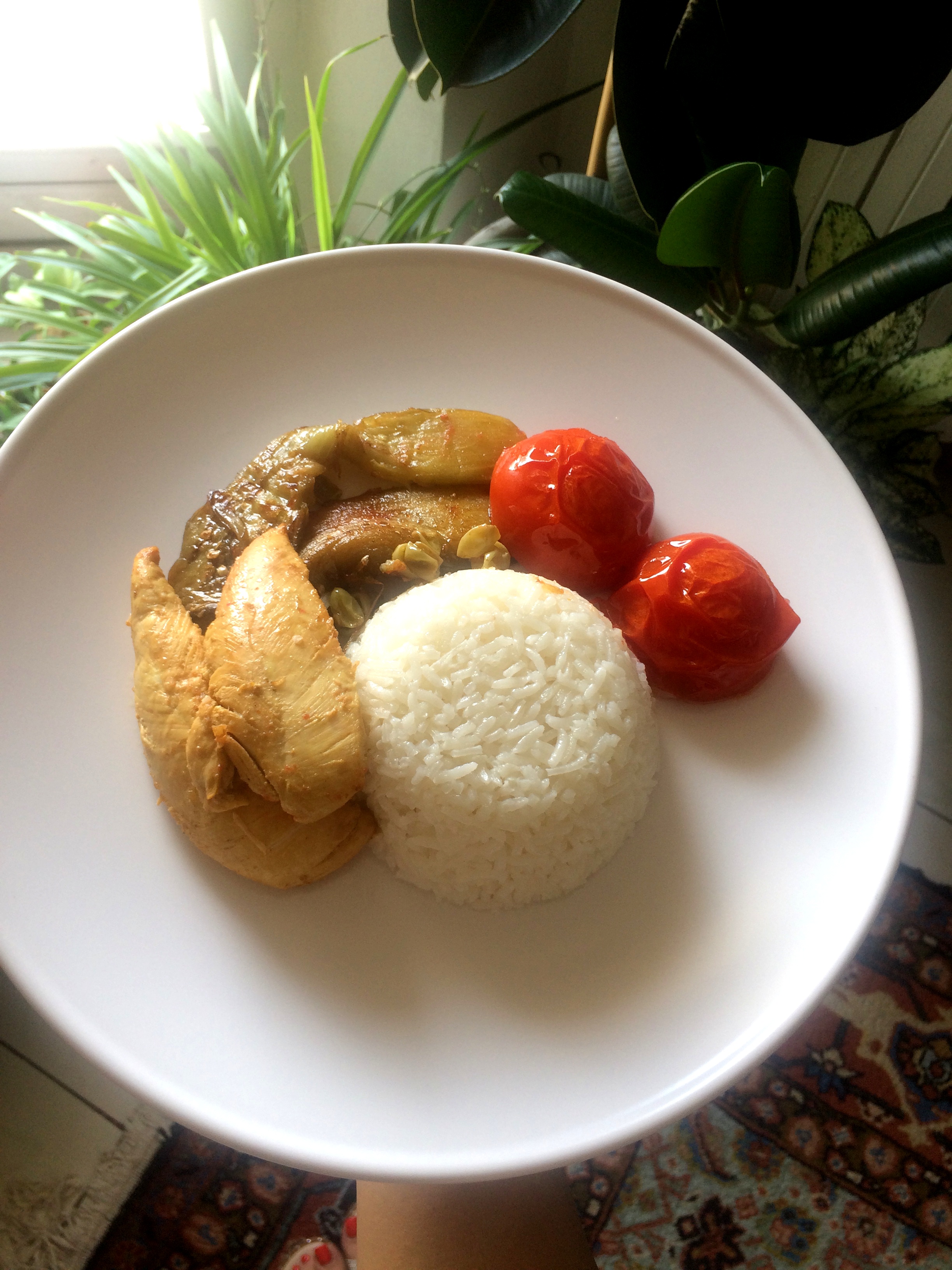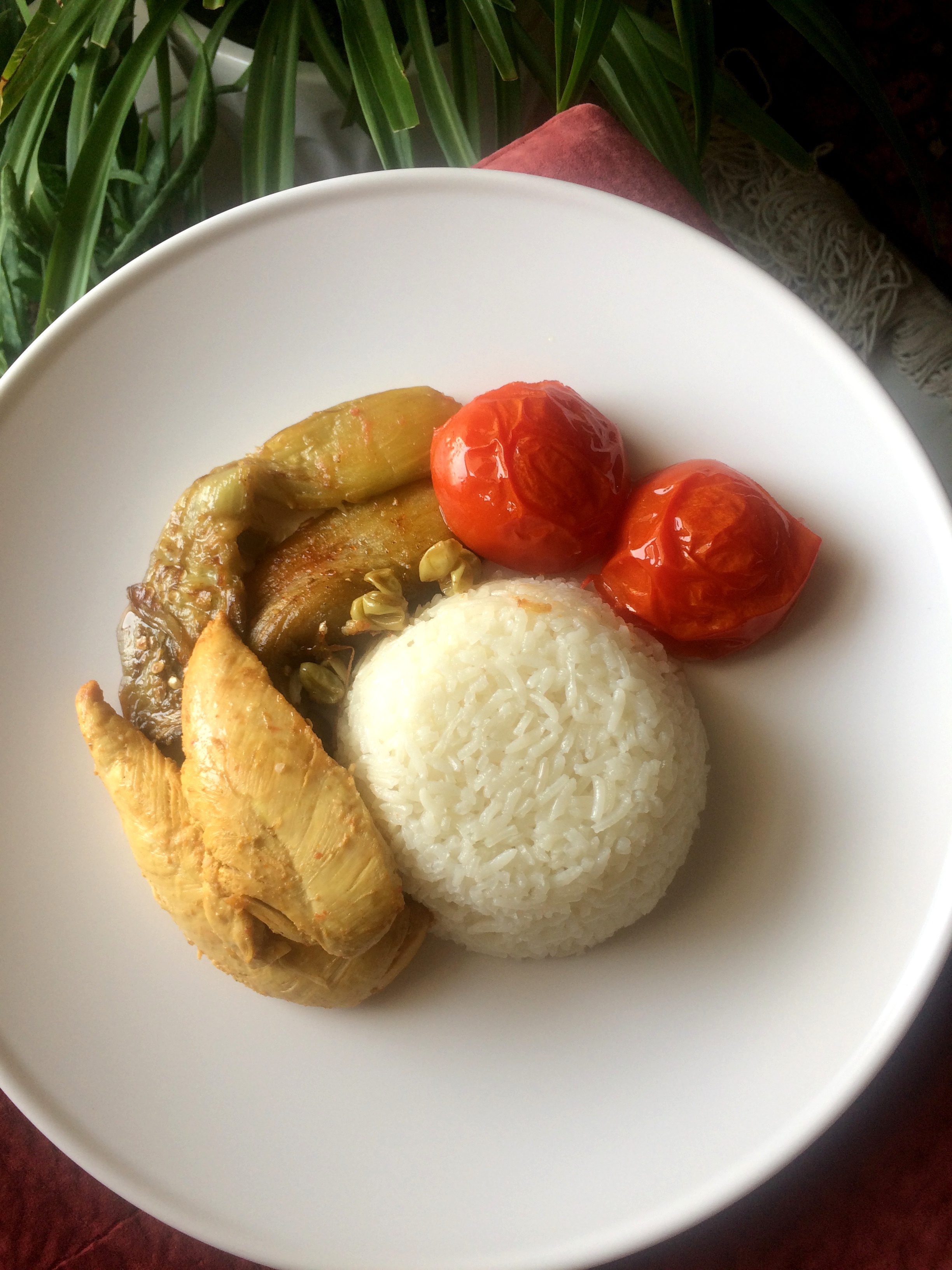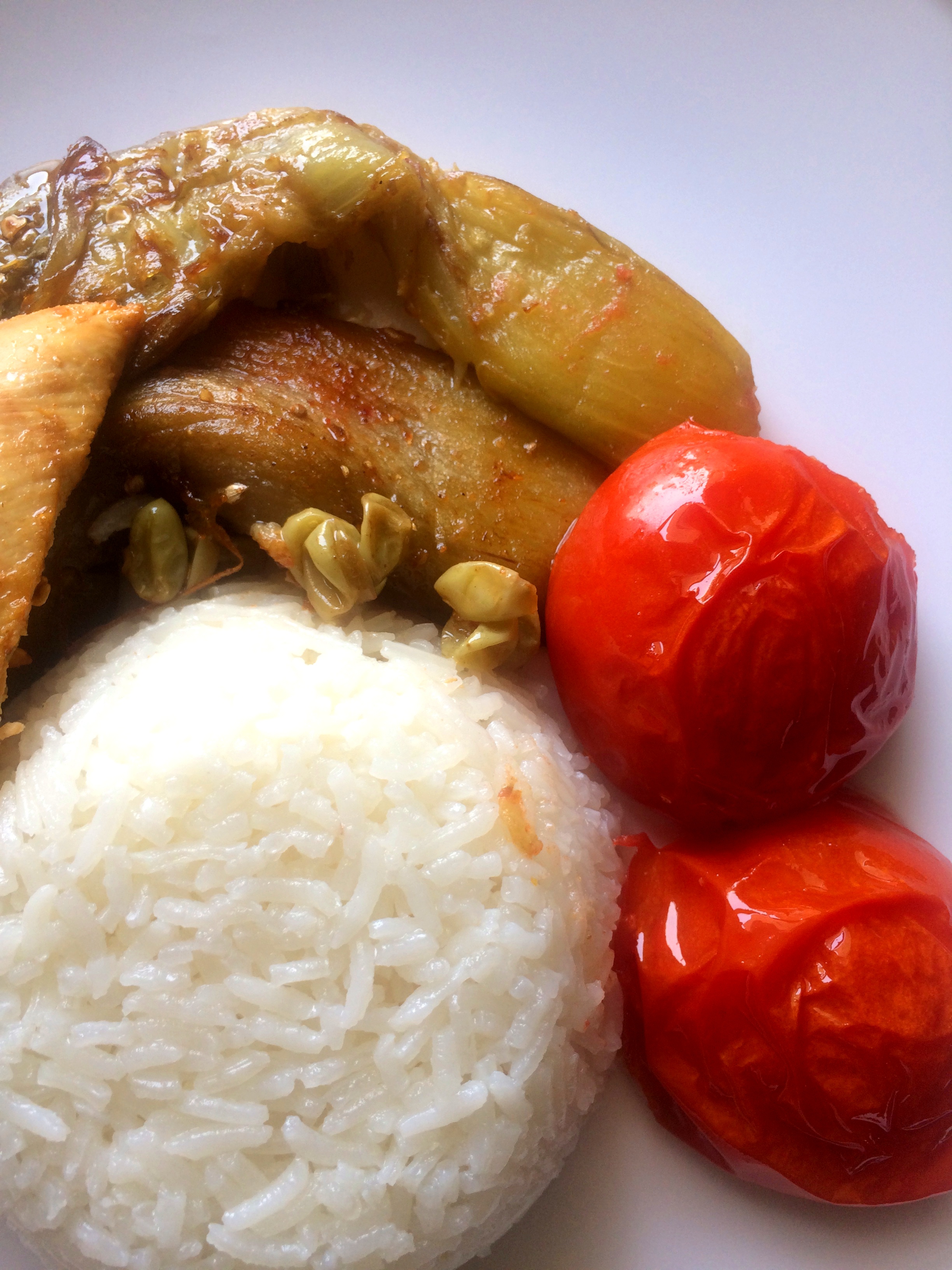 ---
Thank you for Your attention to my blog. I #appreciate Your vote, feedback and comment.
Yours sincerely:
@Machan
---
---