Hey my friends. I hope you are well.
today I want to share how to #cooking a kind of kebab is called "Bakhtiari kebab".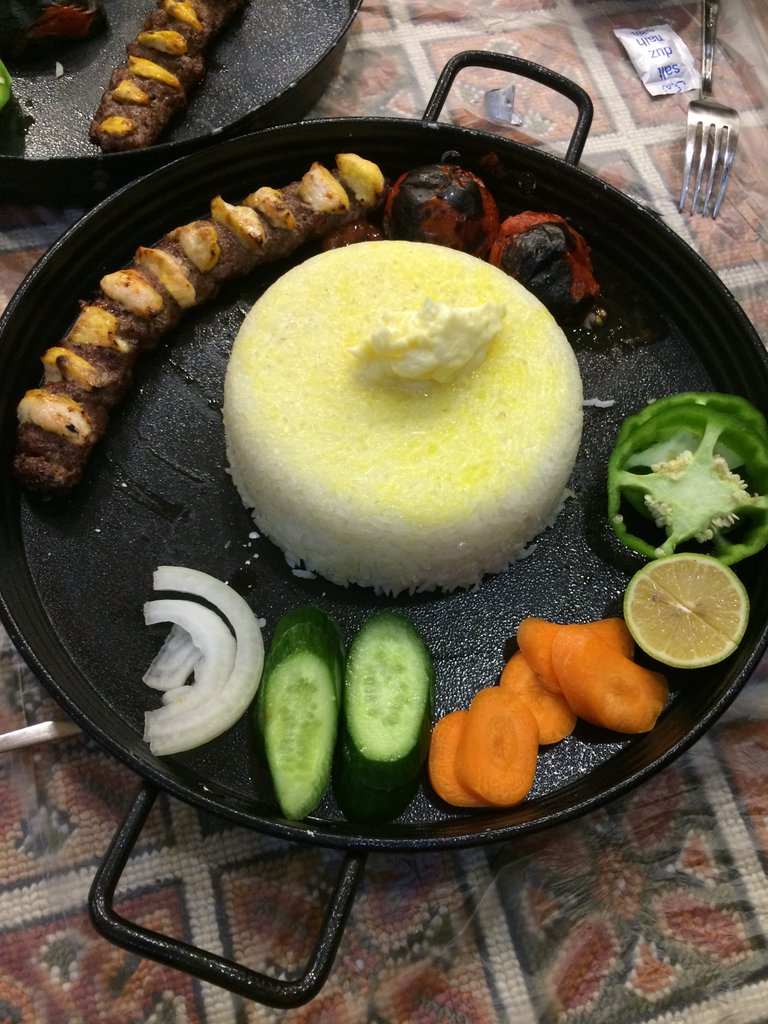 Bakhtiari kebab
Kebab is one of the most popular #food in the Middle East, which uses a variety of meats.
Bakhtiari kebab is a #popular type of kebab that is prepared from pieces of mutton or beef thigh with chicken.
In this post, I will tell you how to prepare delicious Bakhtiari kebab and important #points in preparing it.
Bakhtiari kebab is made from fresh beef and chicken breast without chicken bones.
---
Ingredients for preparing Bakhtiari kebab
Beef fillet: 400 g
Chicken fillet: 400 g
Medium onion: 2 pcs
Fresh lemon juice: 2 tablespoons
Brewed saffron: 2 tablespoons
Liquid oil: 4 tablespoons
Melted butter: 25 g
Black pepper: 2 tbsp
Salt as needed
Small green / red bell pepper: 1 pc
Carrot, cucumber and onion for design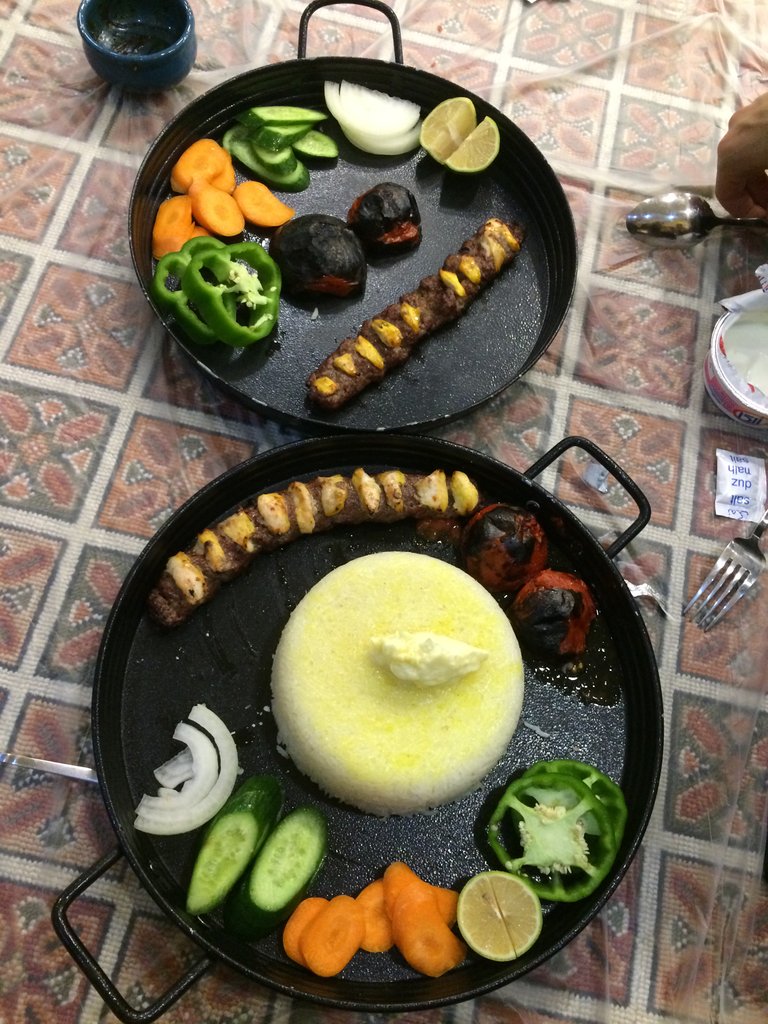 ---
How to cook Bakhtiari kebab?
First, place the lamb fillet on a flat surface and divide it into equal pieces. Cut the pieces of meat thinner than the chicken, because the chicken cooks faster than the meat.
Grate the onions and squeeze the juice.
Pour half of the onion juice into a bowl, add a teaspoon of black pepper and two tablespoons of liquid oil.
Put the pieces of meat in the ingredients and grab them by the hand so that the ingredients are absorbed.
Cover with cellophane and refrigerate for 12 hours to taste.
Divide the chicken fillets into three parts and pour into another bowl, add the saffron and stir well.
Add the other half of the onion juice, two tablespoons of liquid oil, and salt and pepper to the chicken and mix well by hand.
Cover with cellophane and refrigerate for 12 hours to taste.
Add 2 tablespoons of lemon juice to each of them half an hour before skewering the kebab. Add the meat salt at the same stage.
To skewer, skewer the meat and chicken one by one.
It is better to use charcoal to grill the meat and let it cook well over a low heat. Do not heat the fire because the meat, the kernels are not cooked.
It takes about half an hour for the kebab to be fully cooked and ready.
If it is not possible to use charcoal to cook kebabs, put the meat on a wooden skewer and add a little butter in a pan. Then put the skewers in it and let it cook over a gentle heat.
After the kebab is ready, apply some melted butter on it with a brush to make it softer.
Enjoy your meal ;-)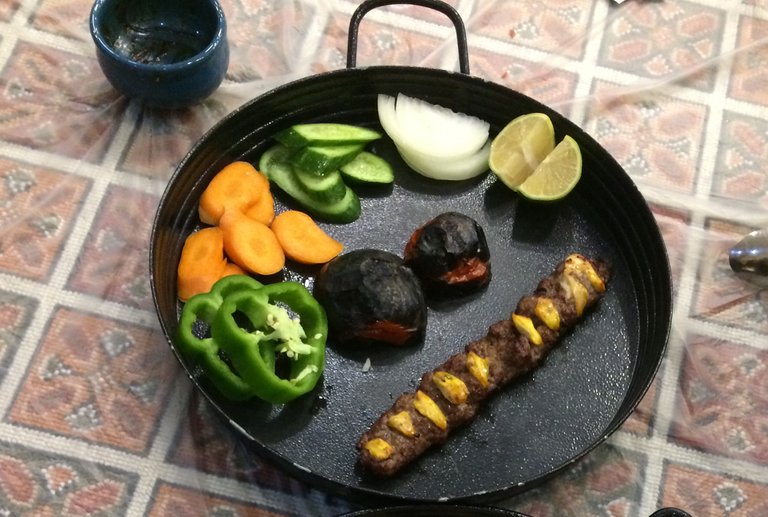 ---
• photos are taken by Iphone 5S.
Hope you find this post interesting
thanks my friends , stay tuned for the next post .see you soon
@Machan