Un cordial saludo para todos los integrantes de la comunidad de #Hive, me llamo Leyda Ziomara, tengo 58 años de edad, soy de nacionalidad Venezolana, específicamente del estado Táchira, tengo una hermosa hija adolescente de 17 años de edad llamada Maria Jesús, una chica muy inteligente y responsable, el regalo más grande que me ha dado la vida y de la cual me siento muy orgullosa. Además de contar con una numerosa familia; mis padres, cinco hermanos y sobrinos que también forman parte de la alegría de mi vida, somos una gran familia muy unida, gracias a Dios. Profesionalmente soy Técnico Superior Universitario en Alimentos y Contador Público. Me considero una persona creativa y por ello decidí formar parte de la comunidad de Hive, para compartir mis ideas y adquirir las enseñanzas que compartan en esta plataforma los demás usuarios.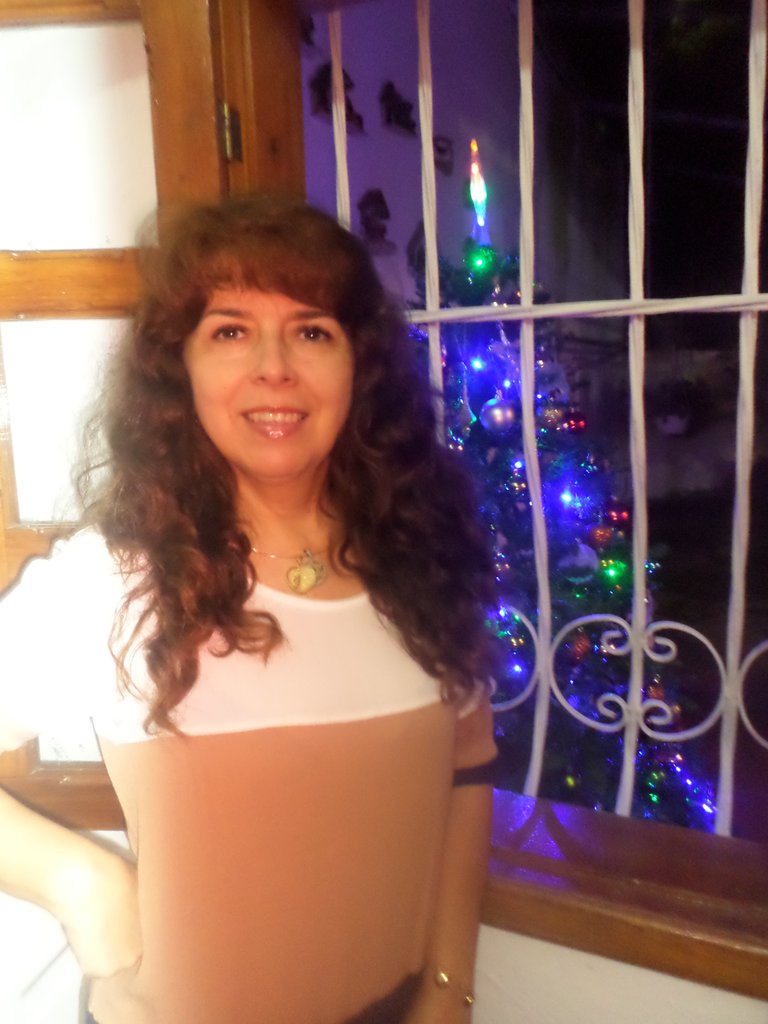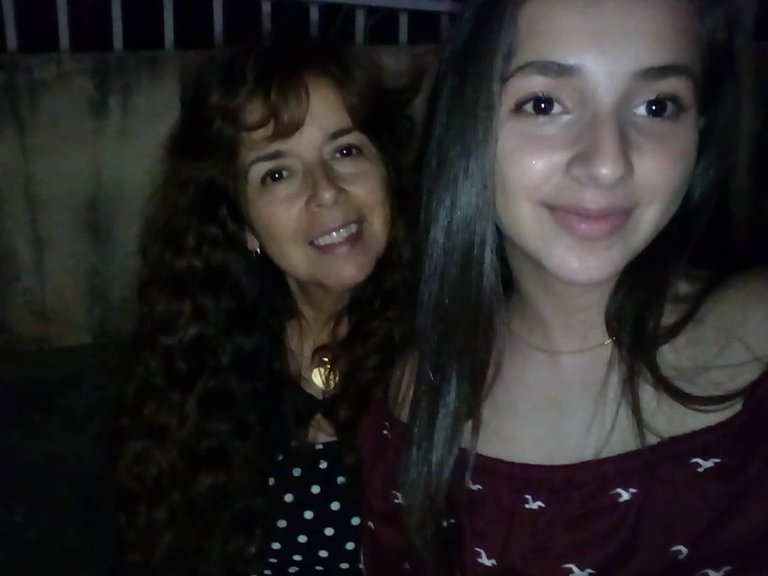 Foto con mi Hija👆
Uno de mis lugares preferidos es la montaña por lo que disfruto mucho realizar caminatas en ellas y a su vez el clima frío que en estas se encuentra me parece perfecto para meditar relajarme en mi día a día, aunque también me encanta la playa por lo que intento visitarla seguido, en si me encantan todos aquellos lugares rodeados de naturaleza, en los que se respira aire fresco.
Siempre me ha gustado realizar manualidades de todo tipo que dejen visible mi espíritu creativo, tengo cierto conocimiento sobre costura y pintura al óleo las dos son actividades que me relajan y mantienen mi mente activa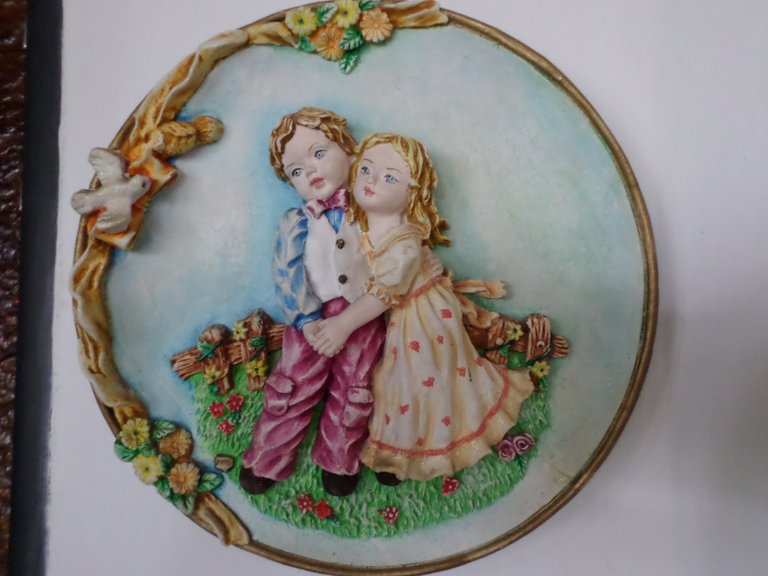 Algunos platos de cerámica pintados por mí👆
La cocina es otra de mis pasiones ya que me gusta realizar todo tipos de platillos, especialmente los tradicionales de mi país. Siempre he cocinado y me encanta experimentar con las recetas para así encontrar la mejor y más fácil manera de cocinar. La realización de postres también me agrada mucho.Estas dos actividades pienso agregarlas a mi blog en esta plataforma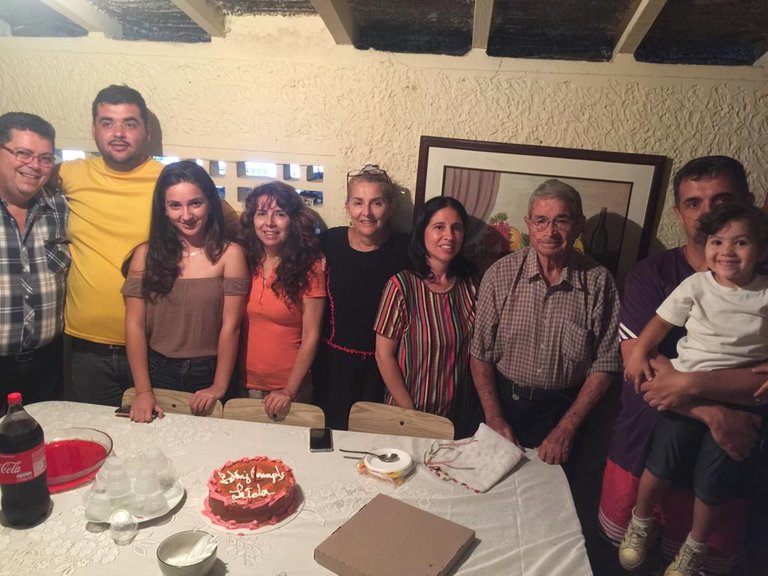 Cumpleaños rodeado de mi familia 👆
Para mí lo más importante es mi familia, cuidarlos y mantenerlos felices mediante la elaboración de platillos sanos me alegra y divierte mucho.
Realizar ejercicio es muy importante para mí ya que así mantengo mi cuerpo y mente sano, La fotografía de la naturaleza la considero como un pasatiempo por lo que me gusta mucho pasar mi tiempo libre en la naturaleza sembrando y cuidando mis plantas.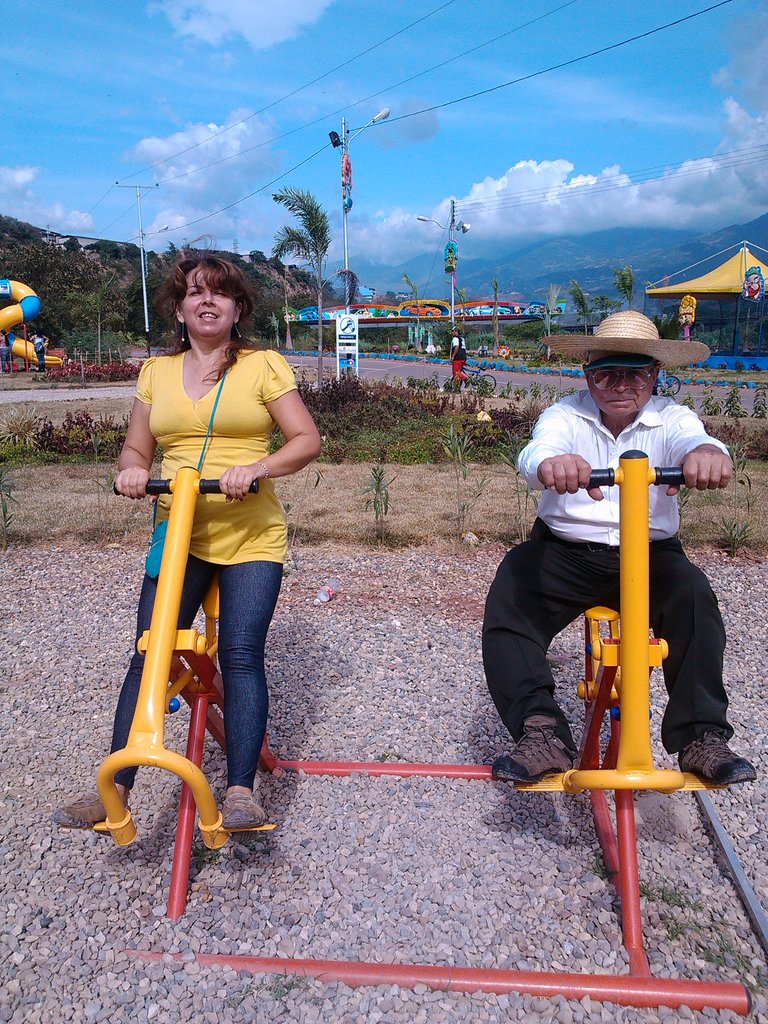 Realizando ejercicios en un parque junto con mí papa👆
Actualmente estoy buscando oportunidades para relacionarme e interactuar con personas (usuarios) y así adquirir nuevos conocimientos, y creo que por medio de Hive lo lograre. Algunas personas me la han recomendado y decidí averiguar de qué se trataba, me pareció muy interesante ya que considero que permite explotar el espíritu creativo de los usuarios de una manera innovadora.
Intentare que mi Blog este enmarcado principalmente en diversas ideas, relacionadas con la naturaleza, debido a que estoy tratando de obtener productos naturales hechos en casa, para así mantener una buena relación con la naturaleza y tratar de obtener todo lo que esta nos ofrece e implementarlo en nuestro hogar hasta donde nuestro espacio nos lo permita. Y también a cualquier otra idea que considere interesante realizar y compartirlas con ustedes.
Espero iniciar pronto con mis publicaciones ¡Saludos a Todos!
ENGLISH VERSION
My name is Leyda Ziomara, I am 58 years old, I am a Venezuelan citizen, specifically from the state of Tachira. I have a beautiful 17 year old teenage daughter named Maria Jesus, a very intelligent and responsible girl, the greatest gift that life has given me and of which I am very proud. Besides having a large family; my parents, five siblings and nephews who are also part of the joy of my life, we are a great family very united, thanks to God. Professionally, I am a University Food Technician and a Public Accountant. I consider myself a creative person and that is why I decided to be part of the Hive community, to share my ideas and acquire the teachings that other users share on this platform.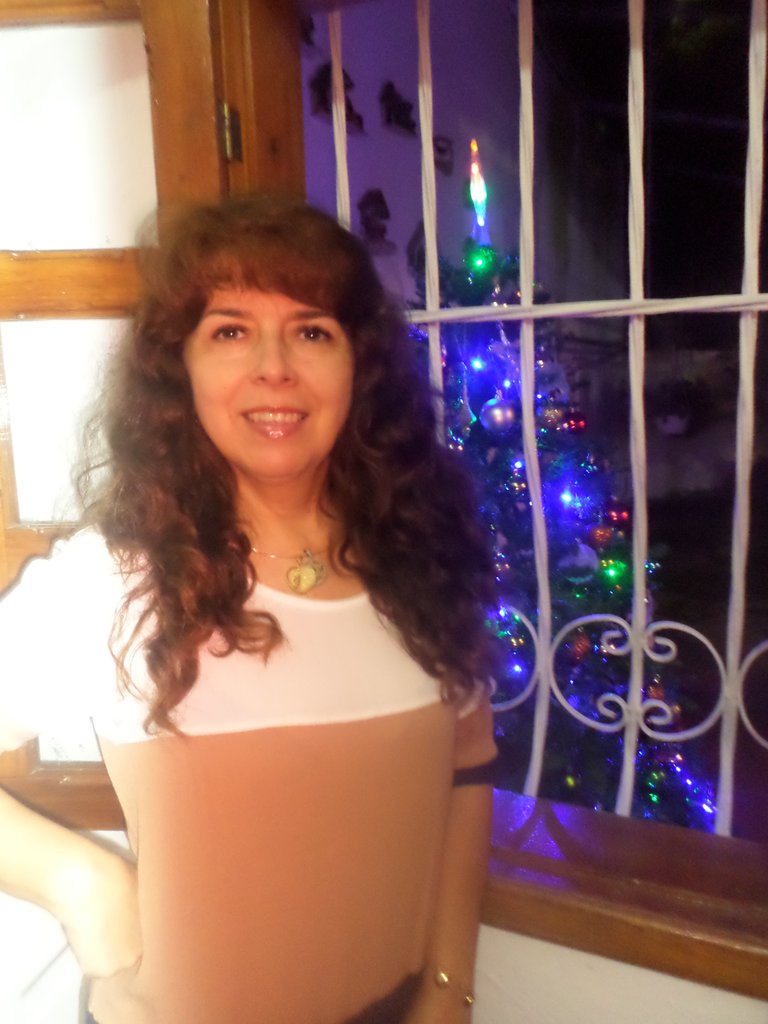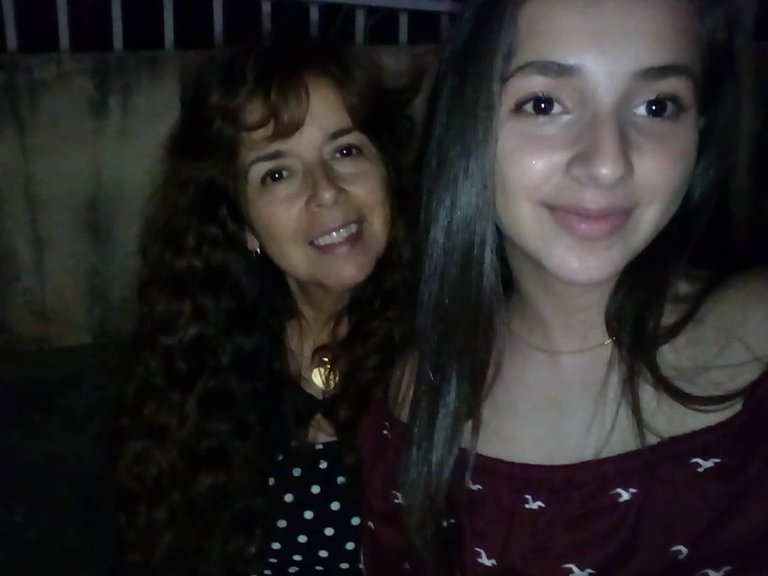 Photo with mi Hija👆
One of my favorite places is the mountains so I enjoy hiking in them and in turn the cold weather that is found in these seems perfect for meditating and relaxing in my day to day, but I also love the beach so I try to visit often, if I love all those places surrounded by nature, where you can breathe fresh air.
I have always liked to make crafts of all kinds that leave my creative spirit visible, I have some knowledge about sewing and oil painting, both are activities that relax me and keep my mind active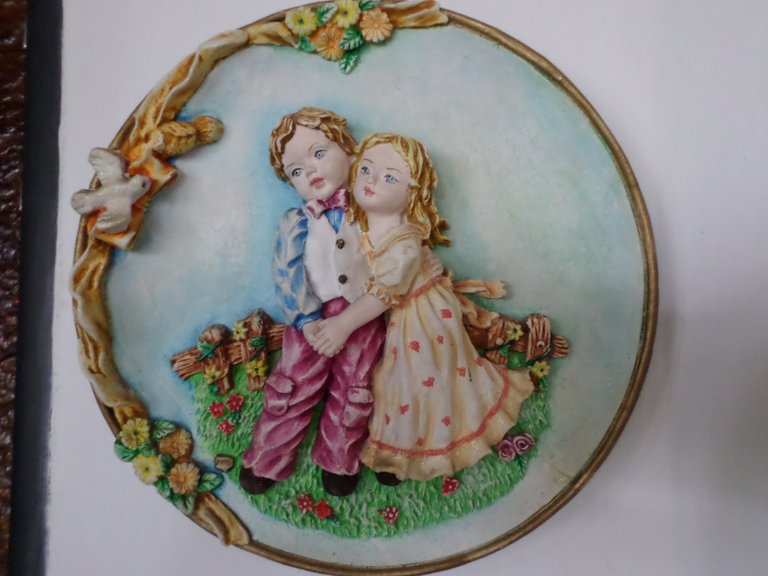 Some ceramic plates painted by mí👆
Cooking is another of my passions since I like to make all kinds of dishes, especially the traditional ones from my country. I have always cooked and I love to experiment with recipes in order to find the best and easiest way to cook. I also like to make desserts and I plan to add these two activities to my blog on this platform.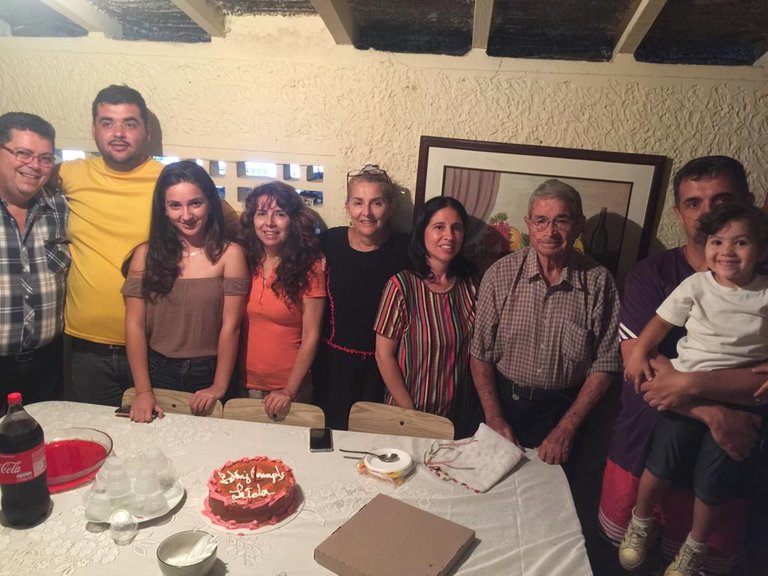 Birthday surrounded by family👆
For me the most important thing is my family, taking care of them and keeping them happy by making healthy dishes makes me happy and has a lot of fun.
Exercise is very important to me because it keeps my body and mind healthy. I consider nature photography as a hobby so I like to spend my free time in nature planting and caring for my plants.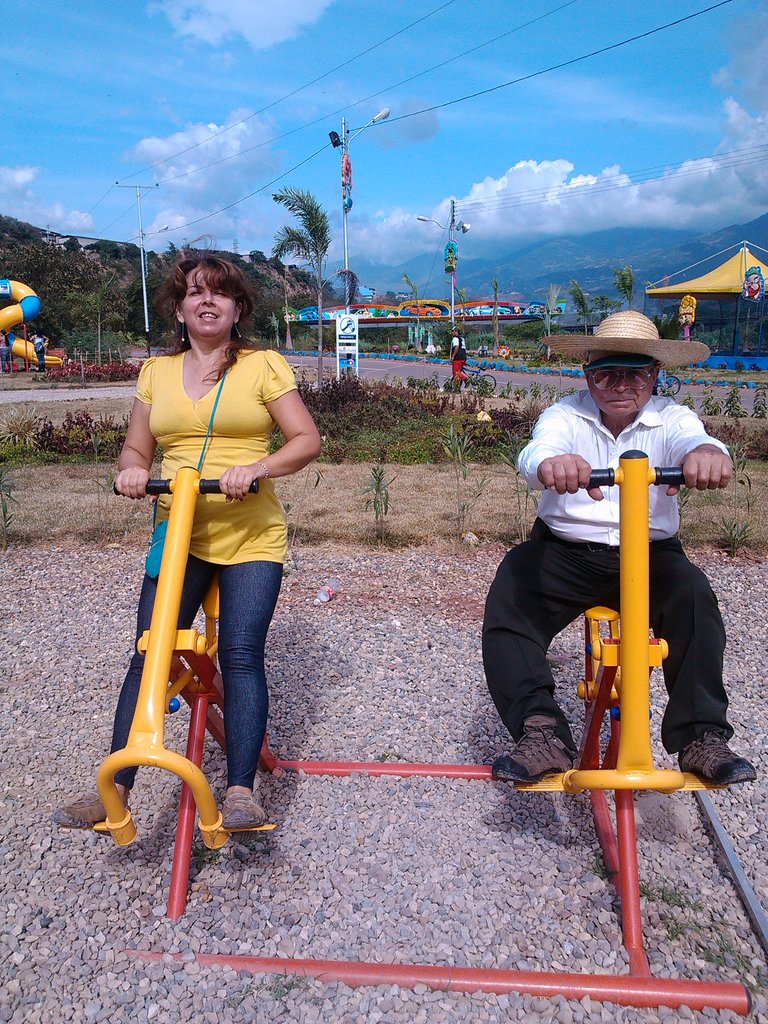 Exercising in a park with my dad👆
I am currently looking for opportunities to relate and interact with people (users) and thus acquire new knowledge, and I believe that through Hive I will achieve this. Some people have recommended it to me and I decided to find out what it was about. I found it very interesting since I believe that it allows to exploit the creative spirit of the users in an innovative way.
I will try that my Blog is framed mainly in diverse ideas, related with nature, because I am trying to obtain natural products made at home, to maintain a good relationship with nature and to try to obtain everything that this one offers us and to implement it in our home up to where our space allows it. And also to any other idea that I consider interesting to realize and share with you.
I hope to start soon with my publications Greetings to All!