💕 Hello Hive Community! 💕
---
Ayer, 14 de Febrero, se celebró uno de los días más bonitos -y comerciales- de todo el año. El día de San Valentín, donde se celebra el Amor y la Amistad, un día para pasarlo con nuestros seres más queridos, nuestra familia, nuestros amigos, nuestra pareja y con todas las personas que hagan nuestro mundo mucho más feliz. Esta festividad es de origen cristiano, pero normalmente los que mayormente la celebran lo hacen con otros objetivos.
Yesterday, February 14th, one of the most beautiful -and commercial- days of the year was celebrated. Valentine's Day, where Love and Friendship are celebrated, a day to spend with our loved ones, our family, our friends, our partner and with all the people who make our world much happier. This holiday is of Christian origin, but usually those who celebrate it mostly do it with other objectives.
---
---
El amor es el afecto que se le tiene a una persona, ya sea familiar, amigo o pareja. También es el afecto que se le tiene a una mascota. Es algo complejo de explicar, ya que la vida puede cambiar de una manera increíble cuando estamos sintiendo amor, nos podemos sentir de muchas maneras ya que es una mezcla de emociones bastante grandes. El amor se puede manifestar de diferentes maneras, siempre va a depender de la personalidad de cada quien y eso es totalmente valido, ya que todos somos diferentes.
Love is the affection that one has for a person, be it a family member, friend or partner. It is also the affection you have for a pet. It is something complex to explain, since life can change in an incredible way when we are feeling love, we can feel in many ways since it is a mixture of quite big emotions. Love can manifest itself in different ways, it will always depend on the personality of each person and that is totally valid, since we are all different.
---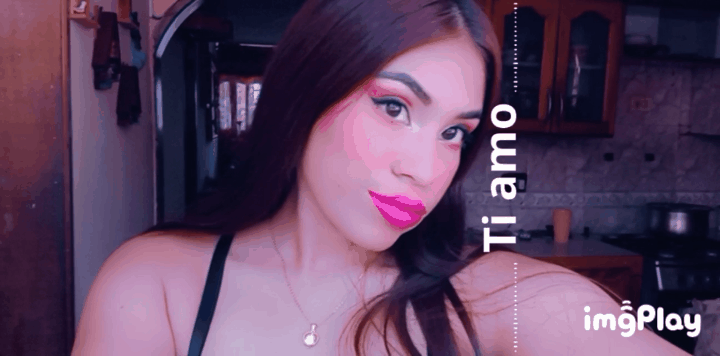 ---
Cada 14 de Febrero me he dedicado a pasarla en mi casa con mi familia, normalmente nos dedicamos a cocinar una comida bastante sabrosa para disfrutar este día de esta forma. Somos personas bastante tranquilas, aunque también nos animamos a las fiestas cuando se da la ocasión, en esta oportunidad no fue así debido a la pandemia, también que este día fue Domingo y los Domingos son días para pasarla con bastante Flojera.
Every February 14th I have dedicated myself to spend it at home with my family, we usually dedicate ourselves to cook a tasty meal to enjoy this day in this way. We are pretty quiet people, although we also encourage parties when the occasion arises, this time it was not so because of the pandemic, also that this day was Sunday and Sundays are days to spend it with a lot of laziness.
---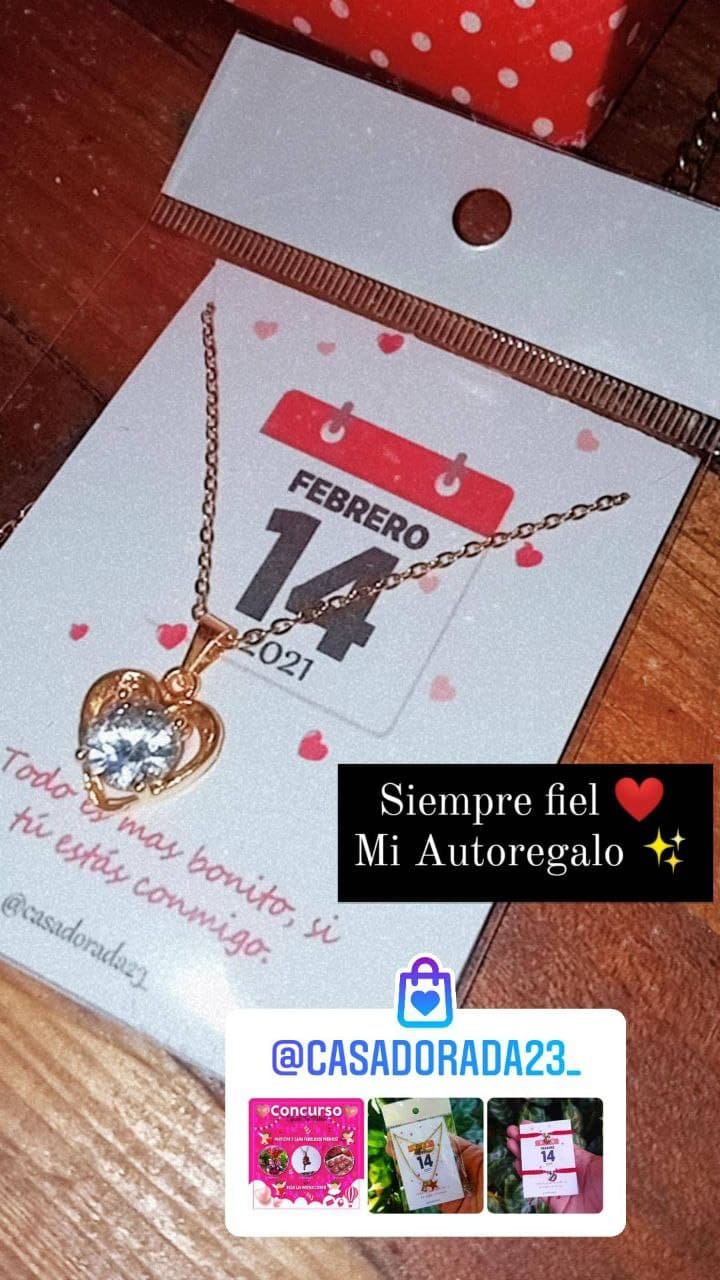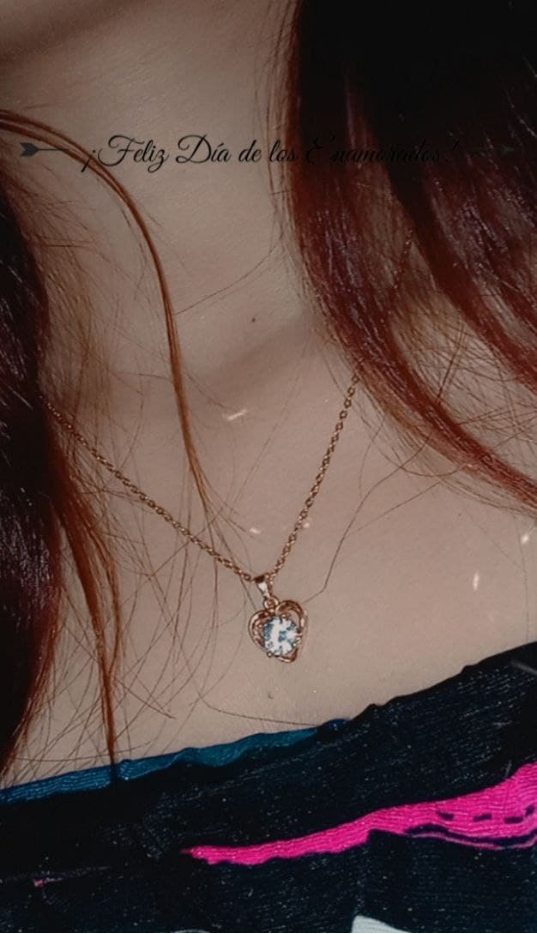 ---
My Self-Gift
Puede sonar un poco extraño, ya que normalmente se le dan regalos a los demás, pero yo tome la decisión de darme un regalo muy especial, me compre un collar en forma de corazón, lo compre en mi tienda favorita La Casa Dorada. Es importante destacar también que hay un regalo que me doy todos los días, un regalo que no se puede ver pero si se puede sentir, el amor propio: Me acepto, me respeto, me amo a mi misma y soy una persona segura de si misma. También les hice un regalo de galletas a todos mis seres queridos.
It may sound a little strange, since normally people give gifts to others, but I decided to give myself a very special gift, I bought a heart shaped necklace, I bought it in my favorite store La Casa Dorada. It is also important to note that there is a gift that I give myself every day, a gift that you can't see but you can feel, self-love: I accept myself, I respect myself, I love myself and I am a self-confident person. I also made a gift of cookies to all my loved ones.
---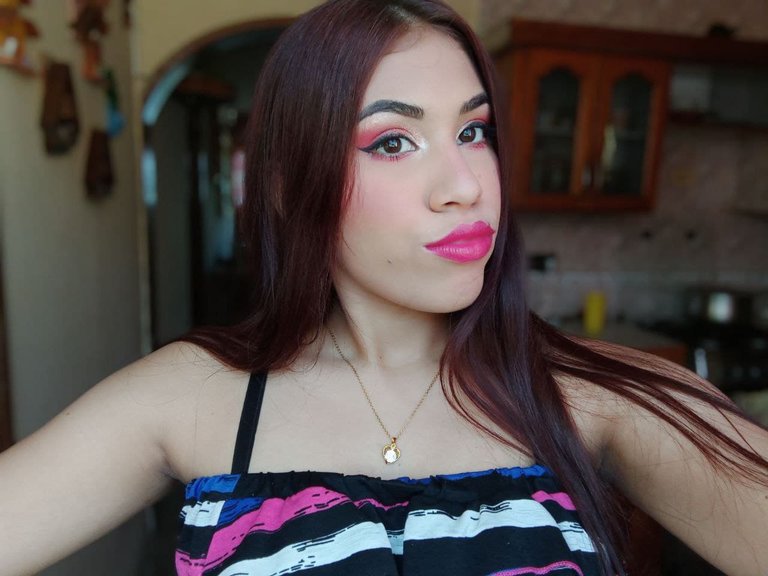 ---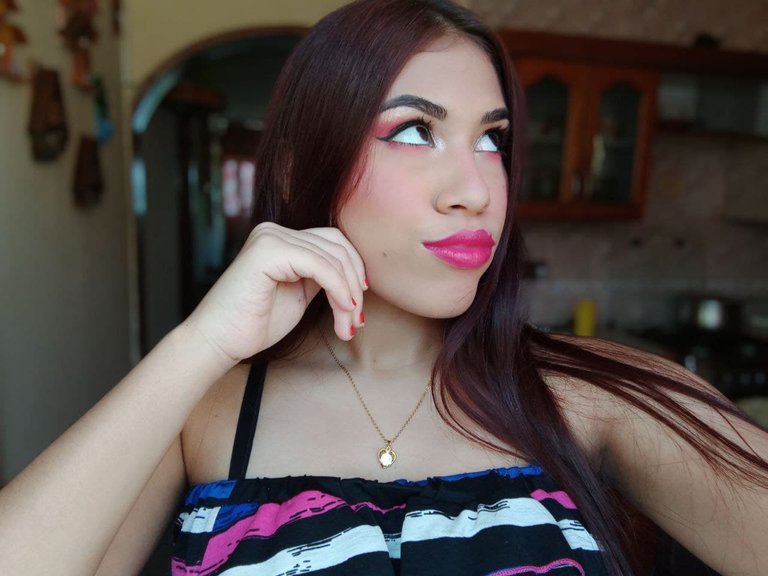 ---
My Makeup
No puede faltar un maquillaje mío les muestro lo que estuve usando durante todo el día. Salí en la mañana a una Cita del Día de San Valentín, me maquillaje con un toque de rojo, rosado y sombra metálica perla. Mi piel bastante sencilla, un maquillaje correctivo y rubor, ya que al usar mascarilla no se puede llevar demasiado maquillaje. El resto de la tarde como si estuve en mi casa quise aplicarme un labial en una tonalidad fucsia para tomarme fotos.
As you can't miss a makeup of mine I show you what I was wearing during the day. I went out in the morning to a Valentine's Day Date, I made up with a touch of red, pink and pearl metallic shadow. My skin pretty simple, a corrective makeup and blush, since wearing a mask you can't wear too much makeup. The rest of the afternoon as if I was at home I wanted to apply a lipstick in a fuchsia shade to take pictures.
---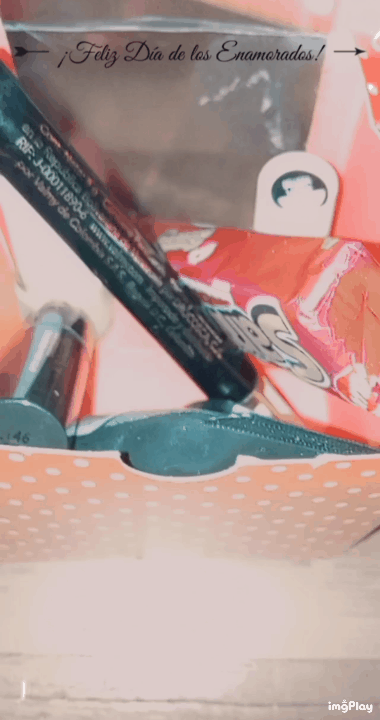 ---
My Gifts
También es importante decir que recibí muchos regalos ayer, recibí atención, amor, comprensión y mucha felicidad. También me regalaron algo que no me esperaba, una cajita llena de cosas que me gustan mucho: Una base, una sombra brillante, dos pinturas de uñas que ame los colores, una mascara de pestaña que quería desde hace mucho tiempo y dos chocolates. Mi mamá también me hizo unas panquecas en forma de corazón, estaban muy lindas.
It is also important to say that I received many gifts yesterday, I received attention, love, understanding and a lot of happiness. I also got something that I didn't expect, a little box full of things that I like a lot: a foundation, a shiny shadow, two nail paints that I loved the colors, a mascara that I wanted for a long time and two chocolates. My mom also made me some heart shaped pancakes, they were so cute.
---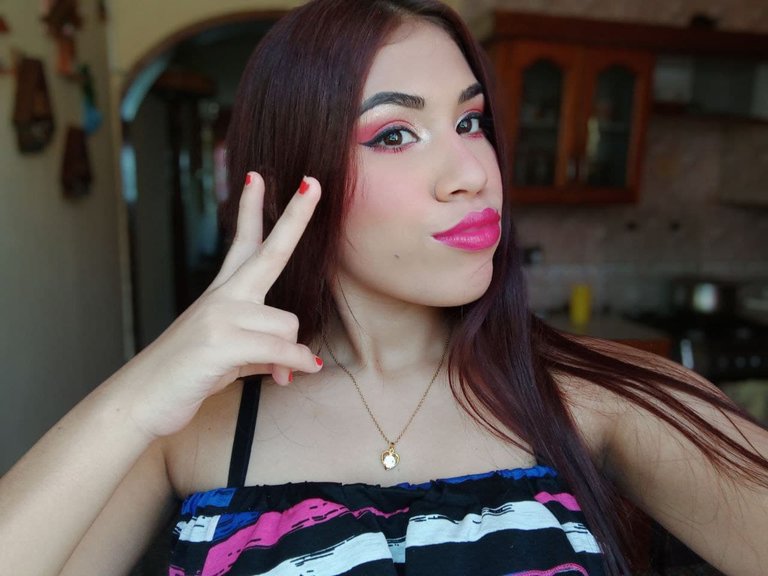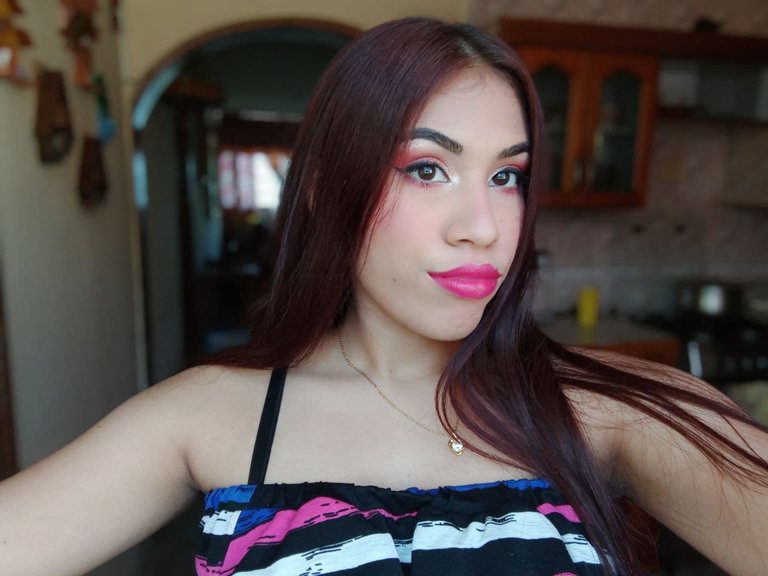 ---
Esta fecha en particular lo mejor siempre será pasarlas con nuestros seres queridos, dar un mensaje de amor a esas personas especiales, destacando porque los amamos. También es importante decir que todos los días debemos demostrar amor y no esperar una sola vez al año para hacer un detalle. Les deseo muchos buenos deseos, mucho amor, mucha felicidad, mucha paz y estabilidad. Espero que les haya gustado, nos vemos próximamente!
This particular date is always best to spend with our loved ones, give a message of love to those special people, highlighting why we love them. It is also important to say that every day we should show love and not wait only once a year to make a detail. I wish you many good wishes, lots of love, happiness, peace and stability. I hope you liked it, see you soon!
---
Pictures of my property.

Camera: CellPhone Xiaomi Redmi 9.









Si te gusta el maquillaje, el mundo de la belleza o hacer arte en tu piel te invito a la comunidad y al Telegram:




If you like makeup, the world of beauty or making art on your skin I invite you to the community and the Telegram:



---