💕 Hello Hive Community! 💕
---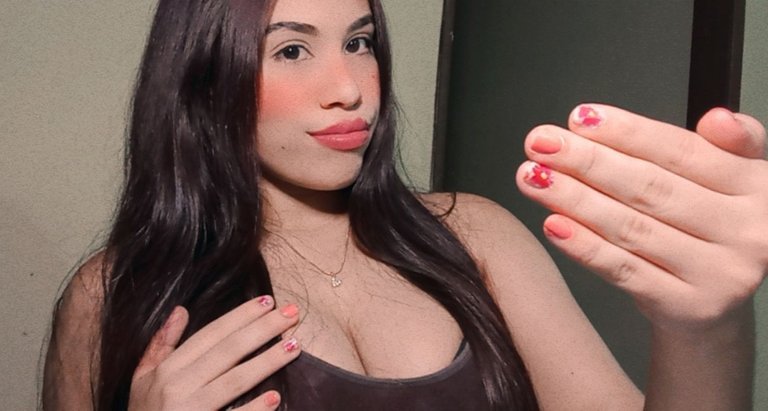 ---
No siempre hago maquillaje, tengo una leve pasión por las uñas, me gusta muchísimo como se ven y hacerme algunos diseños de vez en cuando. Debo confesar que mis uñas son ¡terribles! son lo peor, no dura más de 24 horas con los diseños que hago, la única manera de ser feliz es que me coloque uñas postizas, lo cual no me molesta hacer pero si hace mi vida un poquito más complicada. Hace mucho tiempo compre una lampara UV LED para uñas, pequeña, justo ayer termine de comprar los materiales casi necesarios para hacer la manicura semipermanente, aquí les cuento un poco mi experiencia.
I don't always do makeup, I have a slight passion for nails, I really like the way they look and I do some designs from time to time. I must confess that my nails are terrible! they are the worst, they don't last more than 24 hours with the designs I do, the only way to be happy is to have false nails, which I don't mind doing but it does make my life a little bit more complicated. A long time ago I bought a small LED UV lamp for nails, just yesterday I finished buying the materials almost necessary to do the semi-permanent manicure, here I tell you a little bit about my experience.
---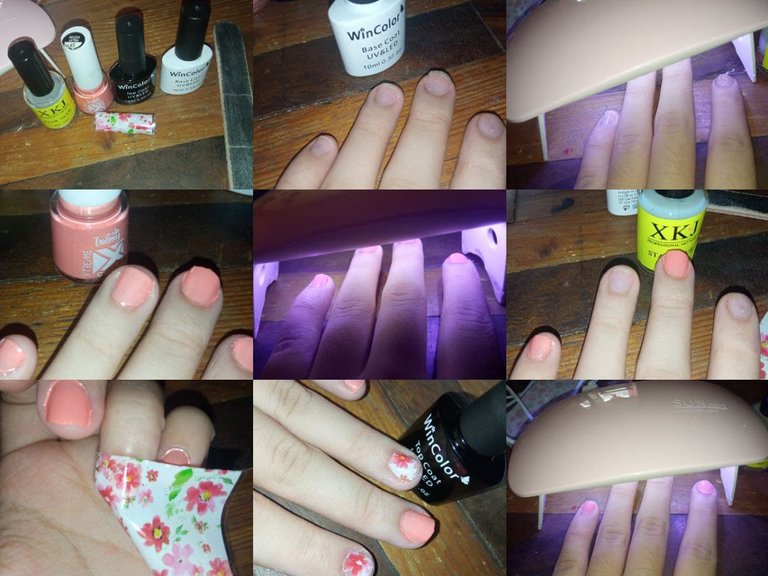 ---
Mis materiales fueron: Un esmalte, una base UV LED, un Top Coat UV LED, una lampara Sun Mini UV LED, una lima, pega para Foil y un Foil de flores. Primero tuve que limar mis uñas y limpiar el exceso de polvo con un poco de acetona. Después coloque una capa de base por todas mis uñas y llevar a la lampara por 1 minuto. Luego coloque el esmalte que no es UV LED, si no uno tradicional, igualmente lo lleve 1 minuto a la lampara. Después pase a colocar la pega para el Foil y cuando estuvo seca coloque el Foil en las dos uñas donde iba a aplicarlo. Una vez el esmalte estuvo seco y el Foil casi perfecto en la uña. Para finalizar, coloque el Top Coat y lo lleve a la lampara por 1 minuto.
My materials were: A nail polish, a UV LED base, a UV LED Top Coat, a Sun Mini UV LED lamp, a file, Foil glue and a flower Foil. First I had to file my nails and clean the excess powder with some acetone. Then I applied a base coat all over my nails and took them to the lamp for 1 minute. Then I applied the polish which is not a UV LED polish, but a traditional one, I also put it under the lamp for 1 minute. Then I applied the glue for the Foil and when it was dry I placed the Foil on the two nails where I was going to apply it. Once the polish was dry and the Foil was almost perfect on the nail. To finish, apply the Top Coat and take it to the lamp for 1 minute.
---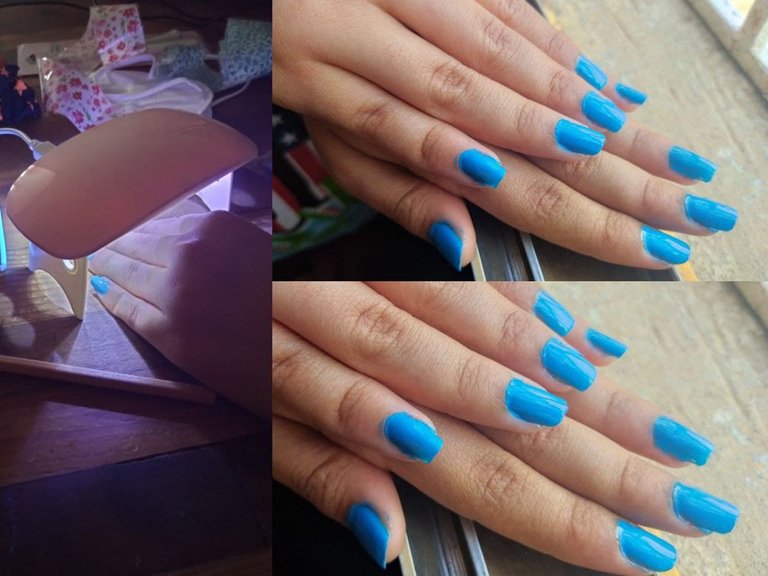 ---
Nota: Al mismo tiempo que realizaba mis uñas también experimentaba con las uñas de @cami.rojas y quedaron muy bien, en este caso solo las hicimos de color azul porque el Foil que estábamos utilizando no funcionaba en las uñas de Camila (Amiga el Foil no te quiere JAJAJAJAJAJAJA).
Note: At the same time that I was doing my nails I also experimented with @cami.rojas nails and they turned out great, in this case we only did them in blue because the Foil we were using didn't work on Camila's nails (Amiga el Foil no te quiere JAJAJAJAJAJAJAJAJAJAJAJAJA).
---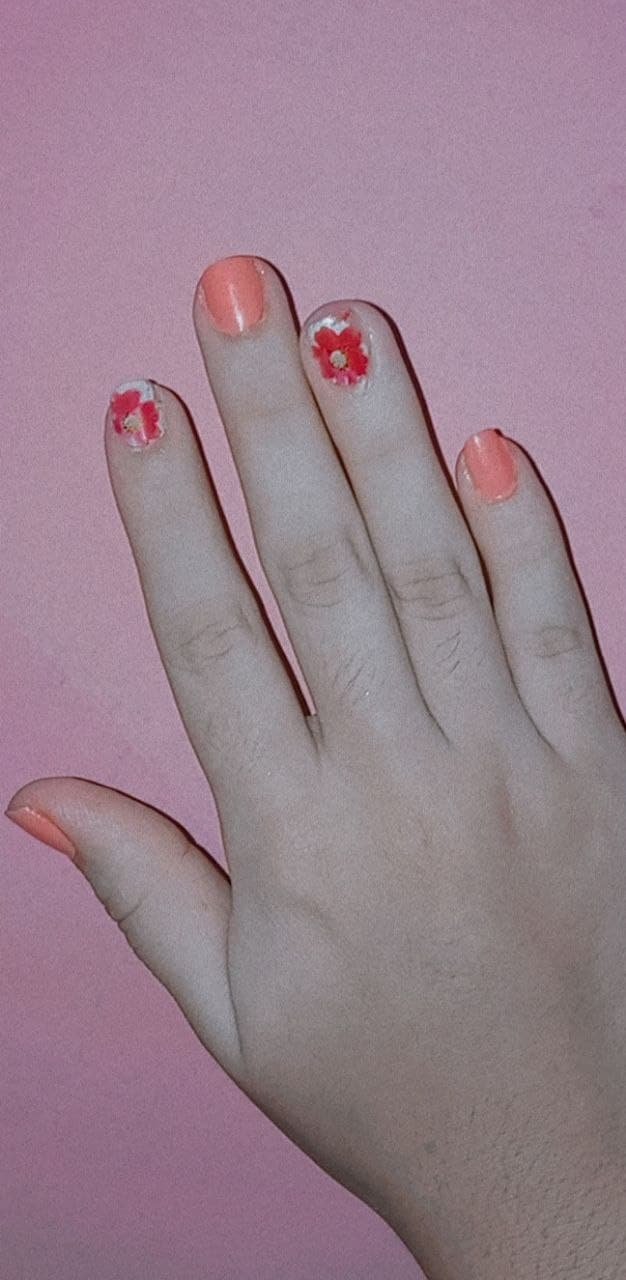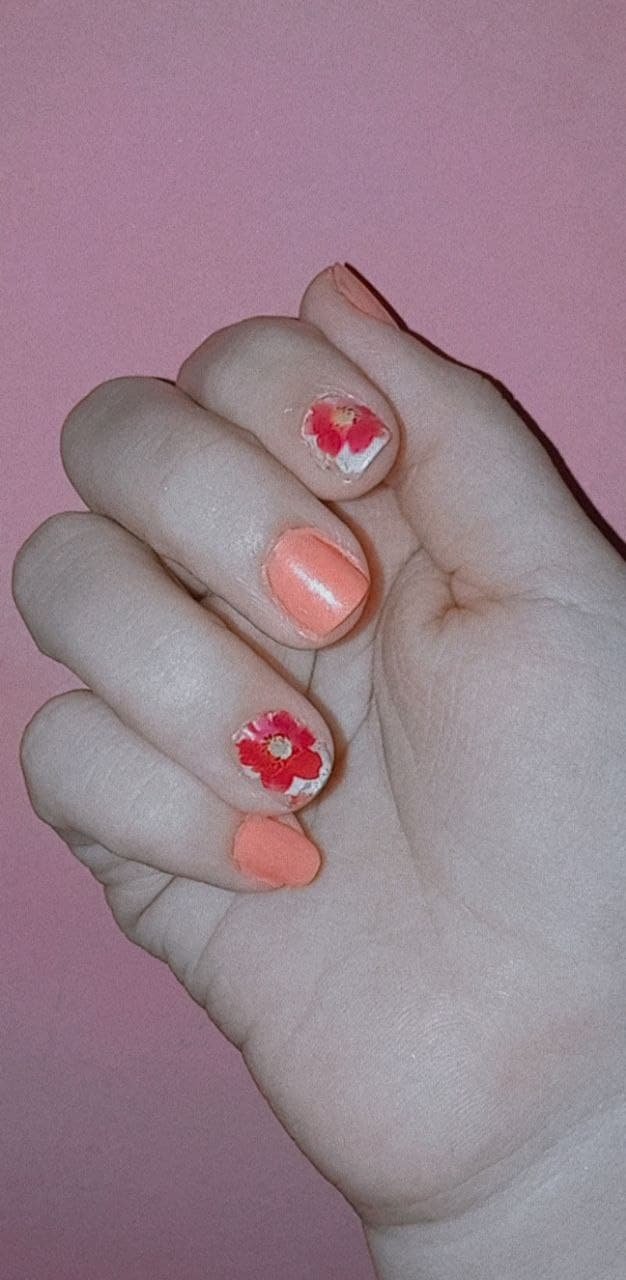 ---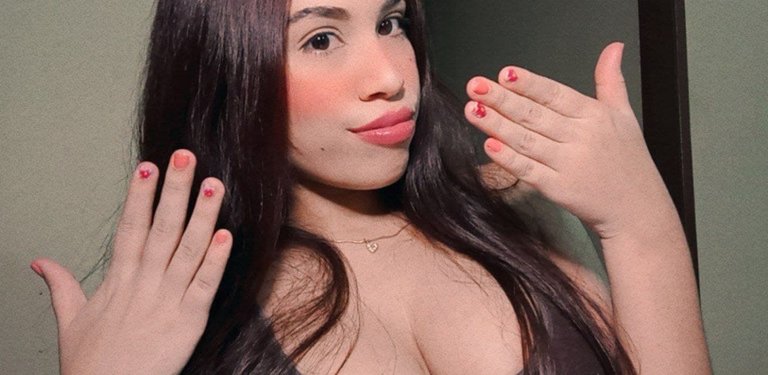 ---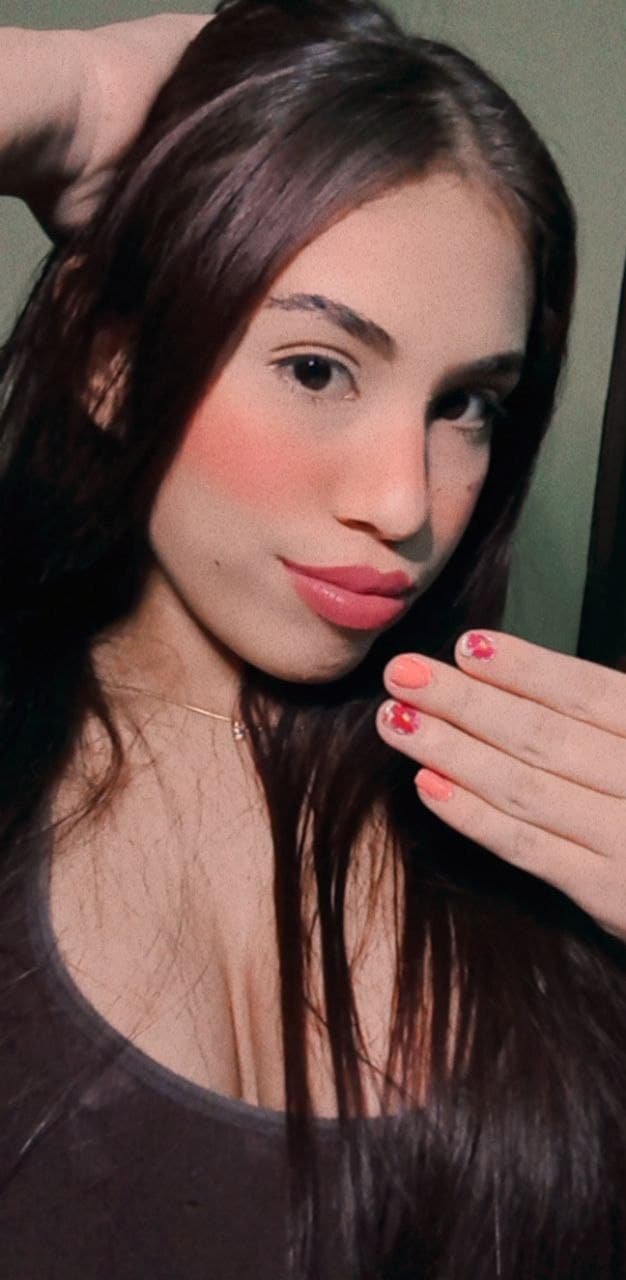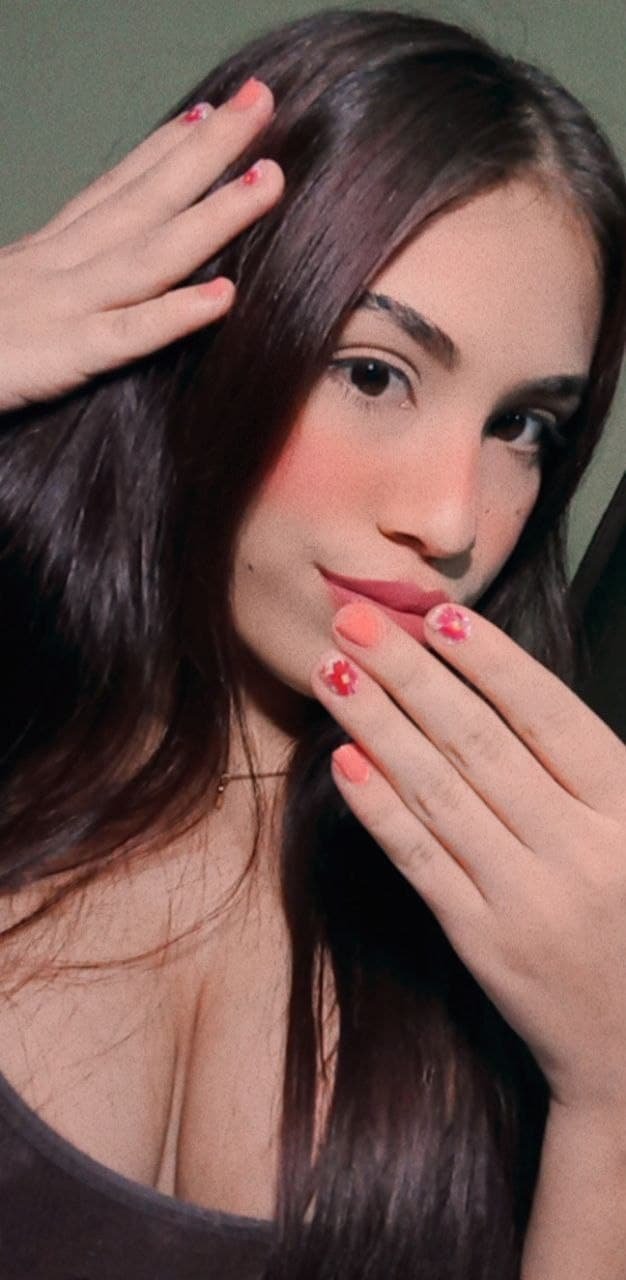 ---
Básicamente esto fue todo lo que hice para lograr estas uñas bastante bonitas y sencillas. En mi mano derecha quedaron mejor que en la izquierda, lo cual es rarísimo ya que no soy zurda, pero mi mano izquierda pinto mejor la derecha, creo que es porque en la primera no tenia nada de experiencia haciendo esta manicura. Lo que quiero probar es si de verdad duran en mis uñas, hay personas que pasan hasta un mes con estas uñas, otras pasan más de 10 días y yo sinceramente solo espero durar una semana con las uñas pintadas, estas son mis expectativas. Espero que les haya gustado, nos vemos próximamente!
Basically this was all I did to get these pretty nice and simple nails. On my right hand they looked better than on my left hand, which is really weird since I'm not left handed, but my left hand painted my right hand better, I think it's because the first one I didn't have any experience doing this manicure. What I want to test is if they really last on my nails, there are people who spend up to a month with these nails, others spend more than 10 days and I honestly only hope to last a week with my nails painted, these are my expectations. I hope you liked it, see you soon!
Pictures of my property.

Camera: CellPhone Xiaomi Redmi 9.









Si te gusta el maquillaje, el mundo de la belleza o hacer arte en tu piel te invito a la comunidad y al Telegram:




If you like makeup, the world of beauty or making art on your skin I invite you to the community and the Telegram:



---