💕 Hello Hive Community! 💕
---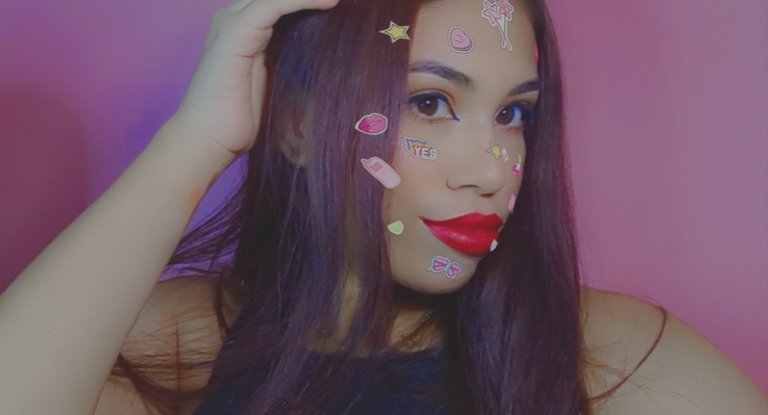 ---
En esta oportunidad les traigo algo diferente, nunca he realizado este tipo de publicaciones, pero es algo que veo frecuentemente en la comunidad. Casi todos los días hago uno o dos posts con temáticas que suelen gustarme mucho, es muy difícil (casi imposible) que realice una publicación que vaya en contra de mi, en realidad tiene que gustarme mucho para sentirme segura de compartirlo aquí en Hive y en cualquier red social realmente. Hoy les comparto mis 5 post favoritos del mes anterior y un poco de lo que hable en ellos. 😌
This time I bring you something different, I have never made this kind of posts, but it is something I see frequently in the community. Almost every day I make one or two posts with themes that I usually like a lot, it is very difficult (almost impossible) that I make a post that goes against me, actually I have to like it a lot to feel safe to share it here in Hive and in any social network really. Today I'm sharing with you my 5 favorite posts from the previous month and a little bit of what I talked about in them. 😌
---
---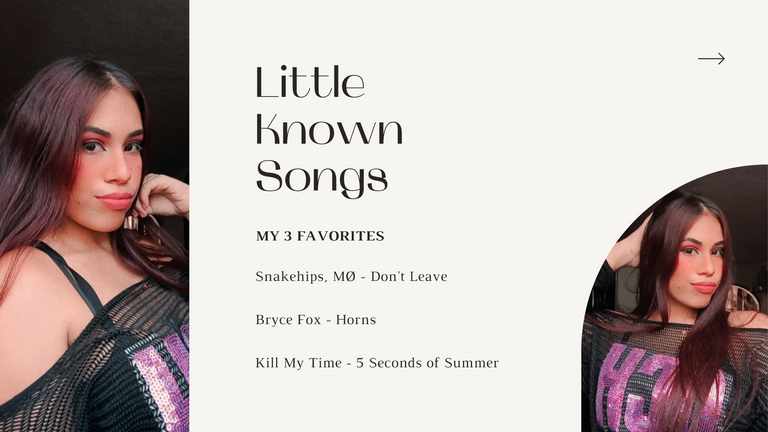 ---
Hablar de canciones siempre será un reto para mi, ya que hay muchas que se parecen y no me gusta ser tan repetitiva en lo que digo, pero este post me gusto mucho por la selección de canciones que mencioné en él, muchas son diferentes entre sí y no he dejado de escuchar desde hace mucho tiempo. 🎶
Talking about songs will always be a challenge for me, since there are many that are similar and I don't like to be so repetitive in what I say, but I really liked this post because of the selection of songs I mentioned in it, many are different from each other and I haven't stopped listening for a long time. 🎶
---
---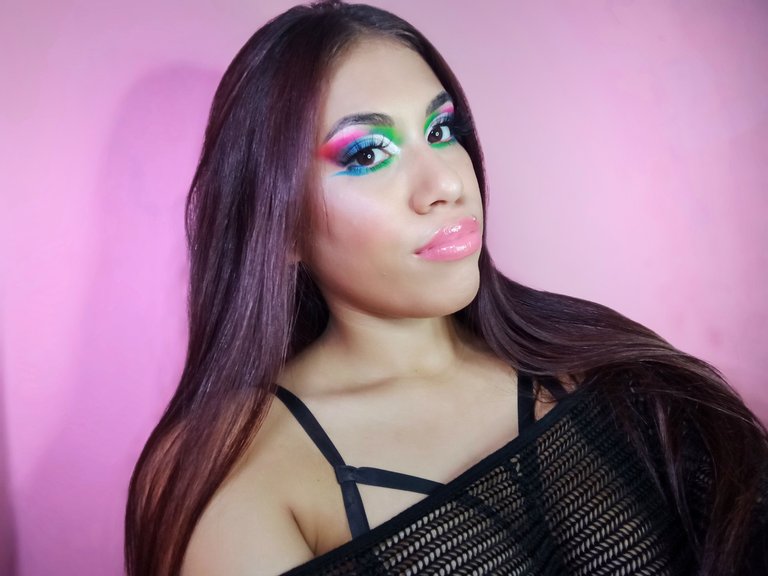 ---
Después de una breve pausa en el maquillaje volvi hace poco con un estilo que me representa: Cut Crease full Color. Esto es algo que me gusta muchísimo y me llena de tristeza que no exista tanto reconocimiento como me gustaría, tengo opiniones encontradas pero aún así el post me gusto muchísimo. 🥺
After a short break from makeup I recently came back with a style that represents me: Cut Crease full Color. This is something I really love and it fills me with sadness that there isn't as much recognition as I would like, I have mixed opinions but I still really liked the post. 🥺
---
---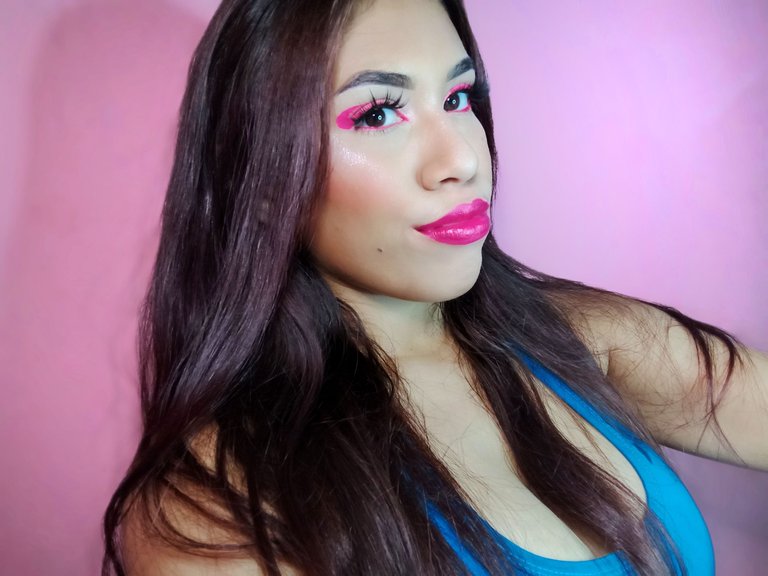 ---
Siguiendo con otro maquillaje que también me da muchos sentimientos encontrados tenemos este rosado, el cual es uno de mis colores favoritos en todo el mundo ademas del negro. El estilo de este maquillaje es un poco más fresco y casual, muy divertido. 😁
Following with another makeup that also gives me a lot of mixed feelings we have this pink, which is one of my favorite colors in the world besides black. The style of this makeup is a bit more fresh and casual, very fun. 😁
---
---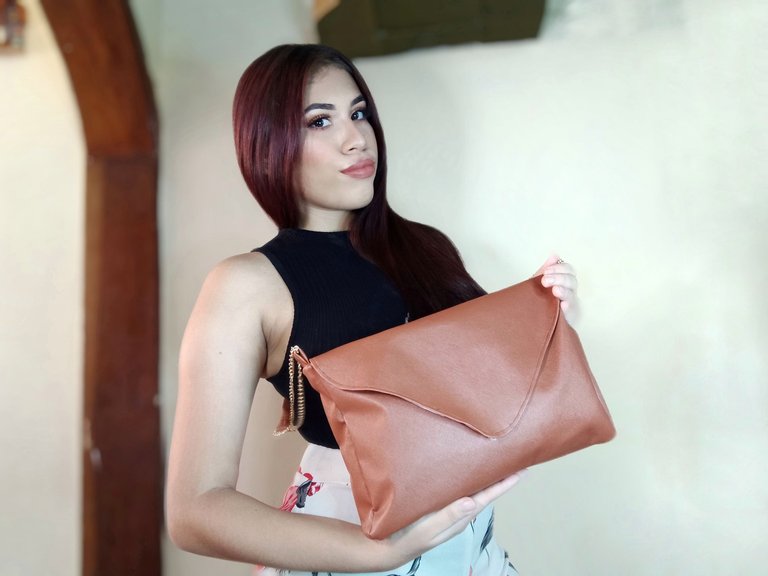 ---
Los bolsos siempre me han gusto y me llena de mucha felicidad hacer un tutorial tan complicado como este, sin duda alguna volvería a hacer un post así en lo que tenga oportunidad, me encanta la comunidad: NeddelWorkMonday ❤️
I've always loved handbags and it fills me with a lot of happiness to do a tutorial as complicated as this one, I would definitely do a post like this again as soon as I get the chance, I love the community: NeddelWorkMonday ❤️
---
---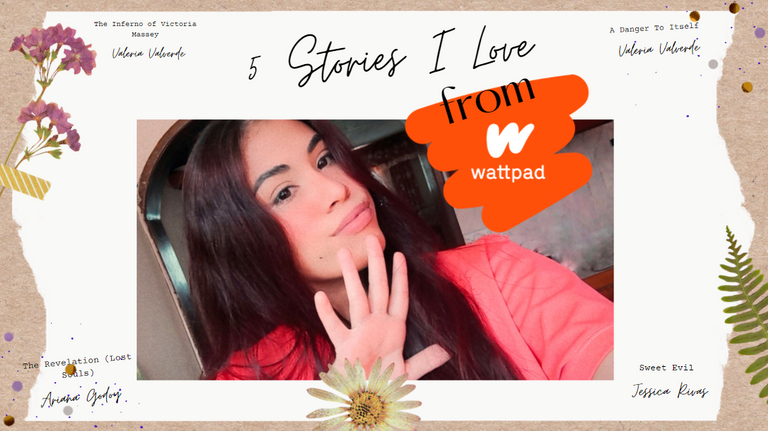 ---
No saben lo mucho que disfrute hacer este Post, lo amé totalmente. Hablar de libros o historias es muy especial para mi ya que estoy leyendo constantemente cosas nuevas que me hacen muy feliz. Pronto haré otra publicación destinada nuevamente a los libros ✨
You don't know how much I enjoyed doing this Post, I totally loved it. Talking about books or stories is very special for me since I am constantly reading new things that make me very happy. Soon I will make another post again destined to books ✨.
---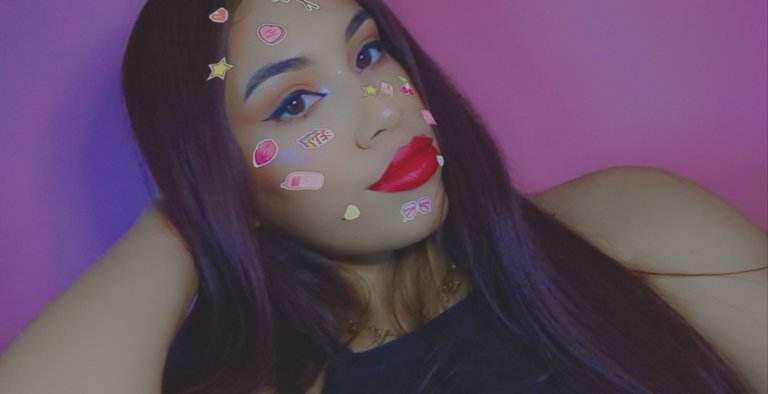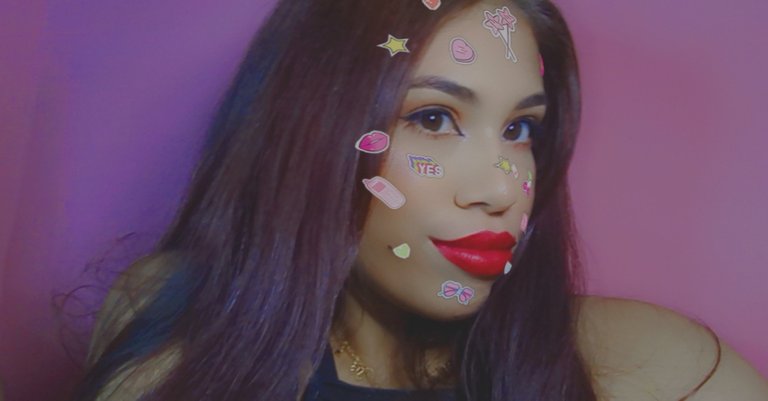 ---
Siento que nuevamente tengo sentimientos encontrados debido a esta publicación, viendo todos los post que han sido mis favoritos y lo que me hacen sentir, sin duda me dió otro punto de vista que estaré aplicando próximamente en mis siguientes publicaciones. Espero que les haya gustado, nos vemos próximamente! 🌝
I feel like again I have mixed feelings because of this post, seeing all the posts that have been my favorites and how they make me feel, it certainly gave me another point of view that I will be applying soon in my next posts. I hope you liked it, see you soon! 🌝
Pictures of my property.

Camera: CellPhone Xiaomi Redmi 9.









Si te gusta el maquillaje, el mundo de la belleza o hacer arte en tu piel te invito a la comunidad y al Telegram:




If you like makeup, the world of beauty or making art on your skin I invite you to the community and the Telegram:



---