💕 Hello Hive Community! 💕
---
Hoy me uno el Reto de mi amiga @josehany la cual nos propone algo bastante interesante, se trata de un reto de introspección, cabe destacar que no conocía esta palabra y se me hace difícil pronunciarla correctamente al instante, al igual que recordarla. Lo veo bastante interesante de hacer y de leer, así que aquí dejo el mio, a manera de ejercicio personal.
Today I join the Challenge of my friend @josehany which proposes something quite interesting, it is a challenge of introspection, it is necessary to emphasize that I did not know this word and it is difficult for me to pronounce it correctly at once, as well as to remember it. I find it quite interesting to do and to read, so here I leave mine, as a personal exercise.
---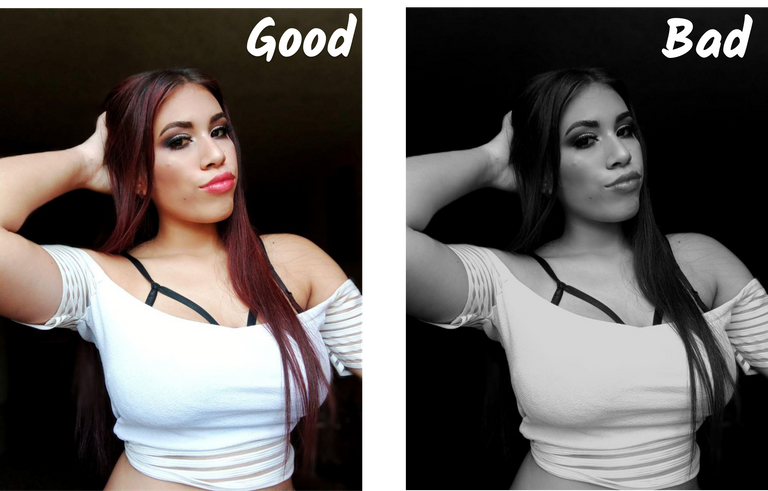 ---
Primero que nada, una introspección es como la acción de "mirar al interior", donde nos observamos a nosotros mismos para, básicamente, reflexionar sobre aspectos de nuestra conciencia, estados de ánimos y otras cosas. Esto como una pequeña definición para saber exactamente en que terreno nos adentramos jajajaja.
No sabia exactamente por donde comenzar, porque soy un pequeño desastre, así que tomando el ejemplo de mi Post de mis personas favoritas y las que no tanto, comenzare hablando por lo malo y después por lo bueno.
First of all, an introspection is like the action of "looking inside", where we observe ourselves to basically reflect on aspects of our consciousness, states of mind and other things. This as a small definition to know exactly in which terrain we are entering hahaha.
I didn't know exactly where to start, because I'm a little bit of a mess, so taking the example of my Post of my favorite people and those who are not so favorite, I'll start by talking about the bad and then the good.
---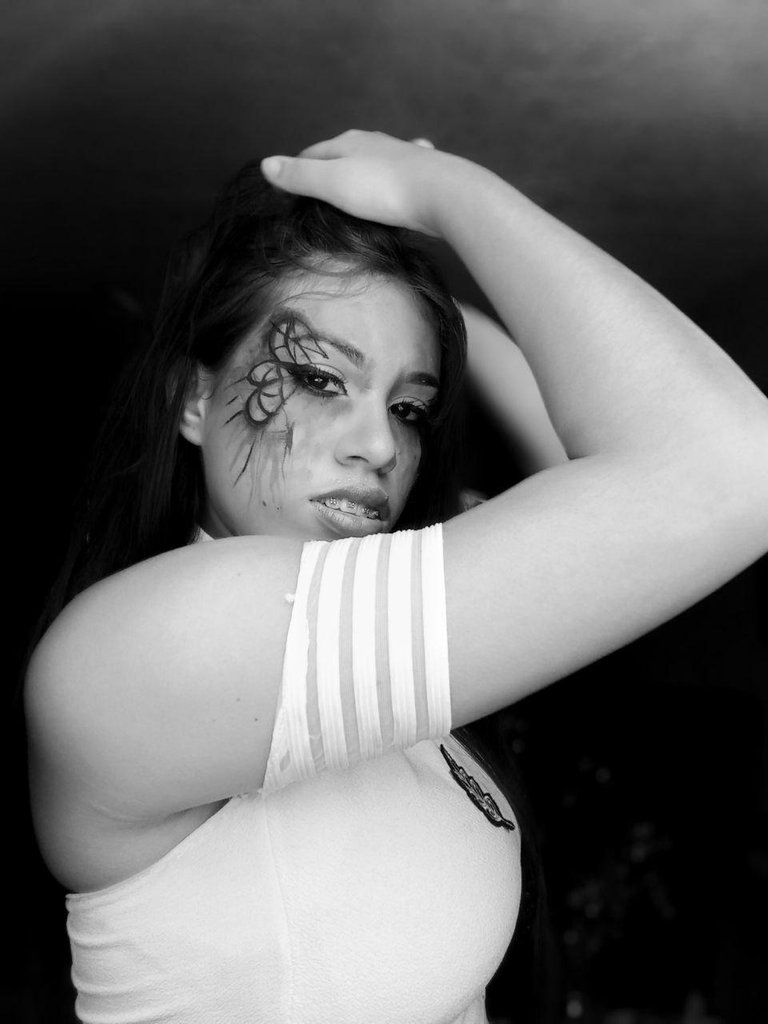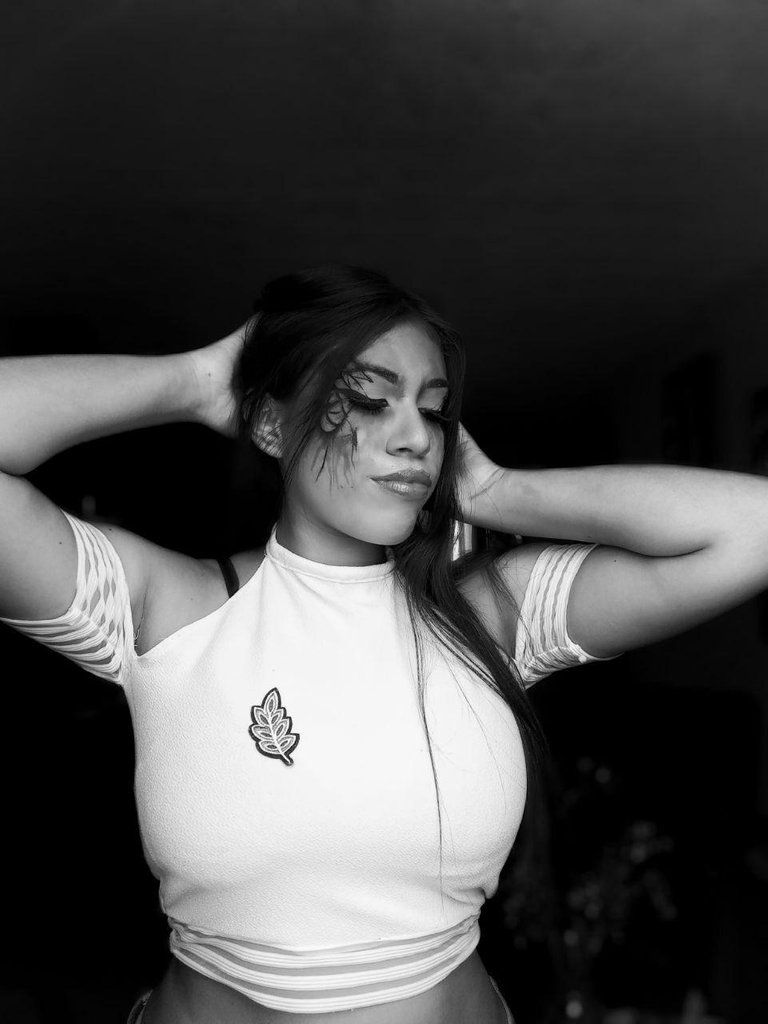 ---
Entrando en el terreno toxico debo decir que soy una persona bastante rencorosa, no se me olvidan las cosas fácilmente y perdonar se me hace bastante difícil si la situación me llegó a afectar demasiado. Mi mayor defecto es que soy muy desordenada y siempre lo he aceptado. También soy muy celosa jajsjajs con cualquier persona que signifique algo especial o importante para mi, esto ultimo suele molestar a veces. Oh, casi olvido decir que insulto muchísimo, a veces soy bastante negativa y la mayor parte del tiempo soy una bola de estrés.
Mi segundo gran defecto es que soy demasiado sentimental y puedo llorar por cualquier cosa, con una facilidad increíble. Normalmente la mayoría de las veces digo lo que pienso, sin importar que a otra persona le moleste o le incomode. Me suelo irritar con mucha facilidad, tanta que a veces me sorprendo. Si me caes mal dudo mucho que te trate bien, a menos que sea por cortesía.
Que sea sentimental no significa que las cosas me conmuevan hasta el mundo de mostrar empatía por todas y cada una de ellas, puedo ser muy insensible en ese aspecto. Lo cual es raro, pero mi cerebro funciona de maneras extrañas. Creo que este ultimo aspecto que mencionare, es el peor de todos, y es que soy una persona que no se aguanta las cosas y suele ir a decirlo todo de frente, es otra de las cosas que más molestan de mi persona, pero a mi sinceramente no me desagrada.
Entering the toxic terrain I must say that I am a rather spiteful person, I do not forget things easily and forgiveness becomes quite difficult if the situation has affected me too much. My biggest flaw is that I am very messy and I have always accepted that. I'm also very jealous of anyone who means something special or important to me, which is often annoying. Oh, I almost forgot to say that I insult a lot, sometimes I am quite negative and most of the time I am a ball of stress.

My second big flaw is that I am too sentimental and can cry about anything with incredible ease. I usually say what I think, no matter what bothers someone else or makes them uncomfortable. I get irritated very easily, so much so that I am sometimes surprised. If I don't like you I doubt very much that I will treat you well, unless it is out of courtesy.

Just because I'm sentimental doesn't mean that things move me to the point of showing empathy for each and every one of them, I can be very insensitive in that regard. Which is rare, but my brain works in strange ways. I think that this last aspect that I will mention, is the worst of all, and that is that I am a person who does not put up with things and usually goes to say everything straight out, is another of the things that bother me the most about myself, but I sincerely do not dislike it.
---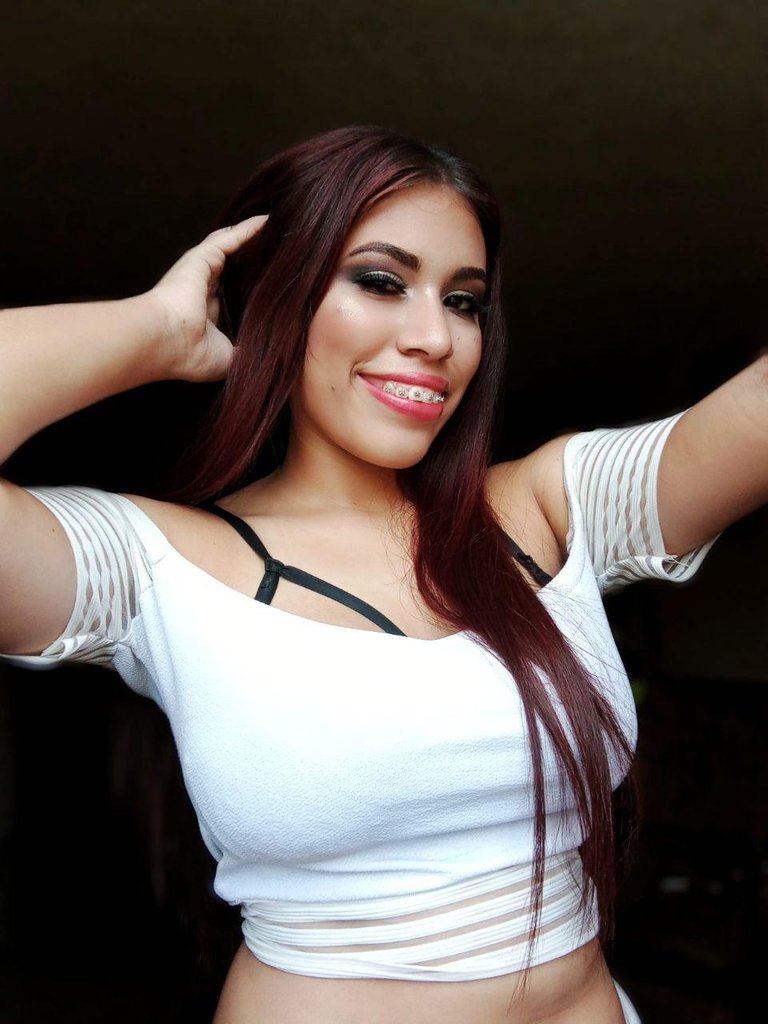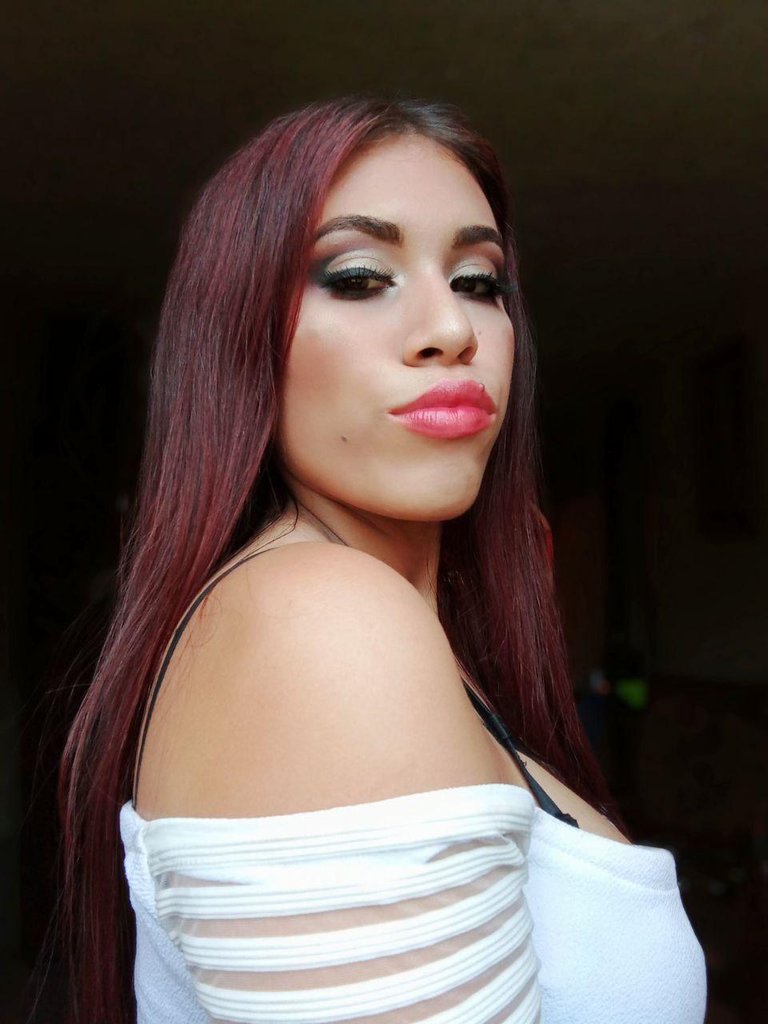 ---
En mi otro lado de luz y felicidad, no se que decir, creo que es más fácil centrarse en lo malo que en lo bueno. Soy una persona que siempre esta dispuesta a ayudar y enseñar, siempre y cuando no abusen por ello. Me gusta reír, la mayor parte del día lo estoy haciendo. Me gusta dar muchísimo amor a las personas que de verdad quiero y me alegro por los logros de mis amistades y conocidos.
Me gustan tanto las cosas justas que siempre trato en lo posible de defender ese aspecto. Trabajo duro en todo lo que me gusta y me llena de felicidad. Como tengo la facilidad de llorar por casi todo lo que me afecte, tengo la misma facilidad para olvidar y superar lo que sea que me haya pasado, aunque unas veces si puedo tardar más que otras, lo importante es superar y aprender de ellos.
Una de las cosas que me gustan mucho de mi persona es la capacidad de analizar muchas cosas que me suceden. No me dejo influenciar por nadie, tengo mi propia manera de pensar y es demasiado difícil que alguien más me haga cambiar de opinión. También tengo un pequeño don para dar consejos sobre casi todo, aunque no tenga el mayor conocimiento del mundo, trato de hacer mi mayor esfuerzo.
On my other side of light and happiness, I don't know what to say, I think it's easier to focus on the bad than the good. I am a person who is always willing to help and teach, as long as they don't abuse it. I like to laugh, most of the day I'm doing it. I like to give a lot of love to the people I really love and I am happy with the achievements of my friends and acquaintances.

I like fair things so much that I always try as much as possible to defend that aspect. I work hard at everything I like and it fills me with happiness. Since I have the ability to cry about almost everything that affects me, I have the same ability to forget and overcome whatever has happened to me, although sometimes if it can take longer than others, the important thing is to overcome and learn from them.

One of the things that I really like about myself is the ability to analyze many things that happen to me. I do not let myself be influenced by anyone, I have my own way of thinking and it is too difficult for anyone else to change my mind. I also have a little gift for giving advice on almost everything, even if I don't have the greatest knowledge of the world, I try to do my best.
---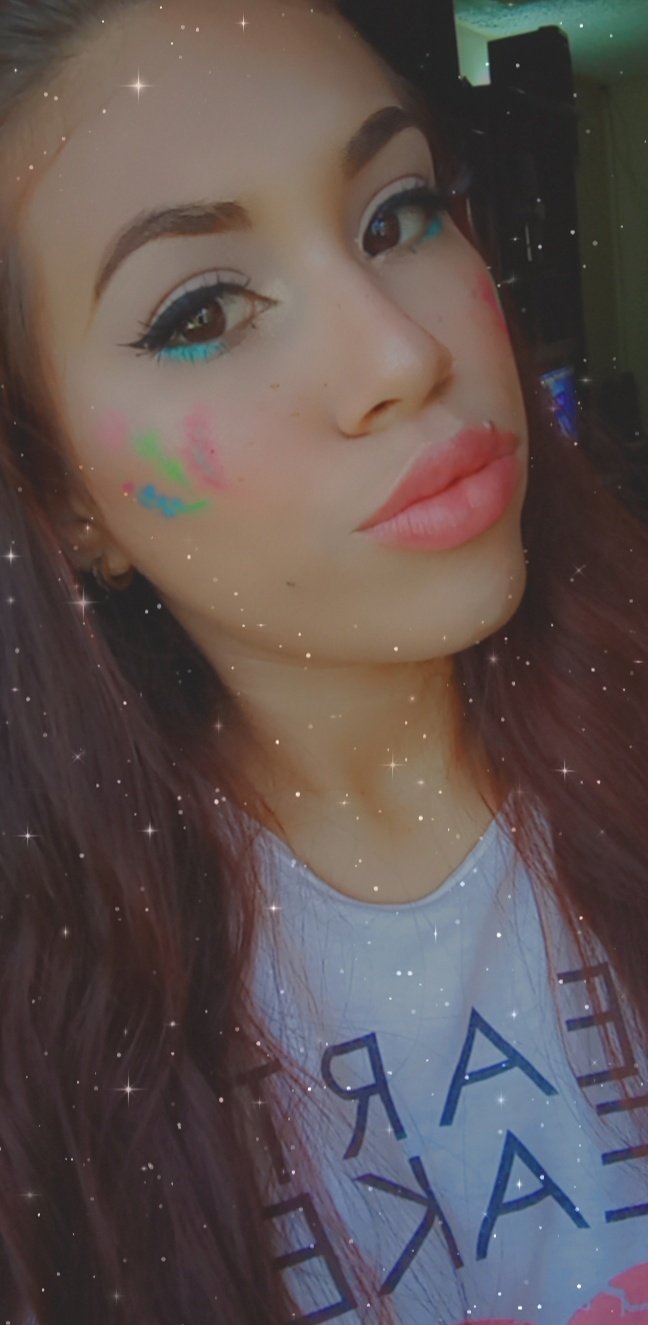 ---
Ok, ok siento que escribí mucho y aun así no terminé de abarcar todos los aspectos que me definen, y es que normalmente digo que tengo muchas personalidad, no creo que todas ellas entrenen en este Post. Este ejercicio mental fue demasiado entretenido y me dejo mucho de que pensar. Creo que enfocarse solamente en lo malo si esta mal, debe existir un equilibrio, por lo que es importante conocer nuestras fallas para poder mejorar en ellas y así poder crecer como personas.
La autocrítica es necesaria, acepta y aprende de tus errores, supéralos y sigue adelante.
Ok, ok I feel that I wrote a lot and even so I didn't finish covering all the aspects that define me, and it's that normally I say that I have many personalities, I don't think that all of them train in this Post. This mental exercise was too entertaining and left me with a lot to think about. I believe that focusing only on the bad if it is bad, there must be a balance, so it is important to know our failures in order to improve in them and thus be able to grow as people.

Self-criticism is necessary, accept and learn from your mistakes, overcome them and move on.
Content of my Property.

Camera: Xiaomi Redmi 9 Phone.
---
REMEMBER! || RECUERDA!

INITIATIVE #MakeupChallenge by: @lucianav & @ambarvegas | 💄 WEEK 9: Candies & Snacks

Valid until SUNDAY 20/09/2020

Si te gusta el maquillaje, el mundo de la belleza o hacer arte en tu piel te invito a la comunidad y al Telegram:




If you like makeup, the world of beauty or making art on your skin I invite you to the community and the Telegram:



---