Presentándome en la comunidad hive / Presentándome en la comunidad hive (ESP-ENG)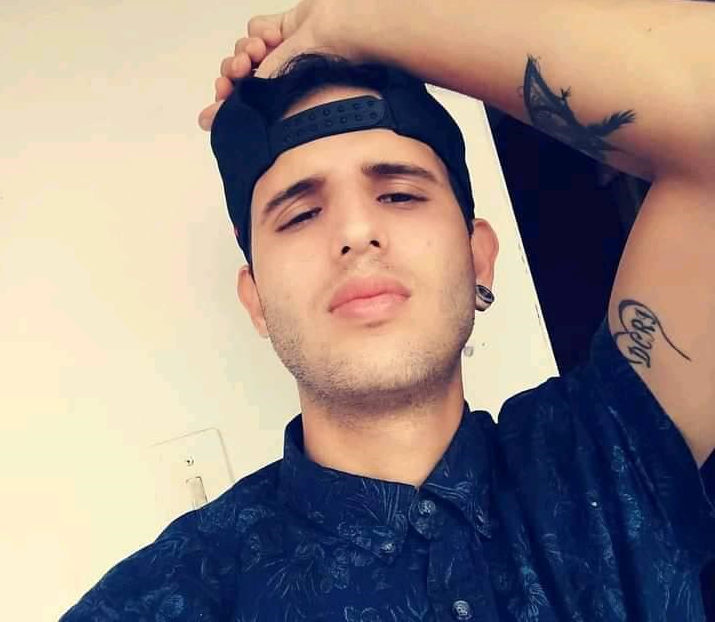 Español / English
Hola todos en esta gran comunidad. Hoy decidí comenzar a publicar en mi blog, por lo cual comenzaré con mi presentación ya que he visto que muchos lo hacen, donde les comentare un poco sobre mí para que conozcan sobre mi persona. Lo primera es que les debo decir es que mi nombre es Pedro Montalti, tengo 23 años de edad (21/06/1997), actualmente vivo en ciudad Bolívar, Venezuela, me encantan los videojuegos, animes y tendencias en el mundo virtual. Comencé mi pasión por los juegos de videos a la edad de 7 años cuando mi madre me regalo mi primera consola de videojuegos, un PS1. Desde ese día quede fascinado por los juegos de fantasía, acción, deportes, etc., donde fui ganando conocimientos sobre el tema y cuando menos lo pensaba ya tenía mi PS2, además de un computador. Posteriormente me uní a comunidades gamers donde conocí a muchas personas, interactúe y adquirí muchos más conocimientos del tema. Pero la situación comenzó a cambiar cuando mi país Venezuela entro en crisis y el dinero no me daba para darme el lujo de adquirir otras consolas. Sin embargo actualmente cuanto con mucho esfuerzo mi PS3 y una PC que es decente, donde me mantengo informado de todo y obtengo información importante del mundo de los juegos, que me gustaría compartir con ustedes en mi blog.
Hello everyone in this great community. Today I decided to start posting on my blog, so I will begin with my presentation as I have seen that many do, where I will tell you a little about me so you know about me. The first thing I should tell you is that my name is Pedro Montalti, I'm 23 years old (06/21/1997), I currently live in Ciudad Bolivar, Venezuela, I love video games, anime and trends in the virtual world. I started my passion for video games at the age of 7 when my mother gave me my first video game console, a PS1. Since that day I was fascinated by fantasy games, action, sports, etc., where I was gaining knowledge on the subject and when I least thought I already had my PS2, plus a computer. Later I joined gaming communities where I met many people, interacted and acquired much more knowledge on the subject. But the situation began to change when my country Venezuela went into crisis and the money did not give me the luxury of acquiring other consoles. However, nowadays I have a PS3 and a decent PC, where I keep myself informed of everything and get important information about the gaming world, which I would like to share with you in my blog.
---
Este blog significa mucho para mí ya que como antes les decía, quiero brindarle las diferentes informaciones de las tendencias actuales en el mundo de los videojuegos y las consolas. Otra de las cosas que comencé hace mucho tiempo dentro de la blockchain fue jugar el juego splinterlands, donde fui conociendo un poco más sobre el mundo de los juegos de lo que es las codenas de bloques y otros puntos más, pero quiero ir integrándome de los más a las diferentes comunidades para ir conociendo más de los diversos temas que veo que comparten en HIVE.
This blog means a lot to me because as I said before, I want to give you different information about the current trends in the world of video games and consoles. Another of the things I started a long time ago in the blockchain was playing the game splinterlands, where I got to know a little more about the gaming world of what is the blockchain and other points, but I want to be integrating more and more to the different communities to learn more about the various topics that I see that share in HIVE.
---
Bueno también quería mencionar un poco sobre mi familia. Actualmente vivo con mi madre María Barreto, mis dos hijos Gael de 2 años de edad y Matias de 5, además de mi pareja Deisy Ruidiaz (@deisy.ruidiaz), todos venezolanos. Anteriormente me encontraba en el extranjero (en la provincia de Chimbote, Perú), pero el mal trato a las personas y las largas hora de trabajo con poca paga, decidí retornar a mi país junto a mis seres queridos. Sin embargo no todo fue malo en el país donde me encontraba anteriormente ya que conocí a personas de muy buen trato y tuve buenas experiencias de las cuales me siento bastante agradecido.
Well I also wanted to mention a little bit about my family. I currently live with my mother Maria Barreto, my two sons Gael, 2 years old and Matias, 5, plus my partner Deisy Ruidiaz (@deisy.ruidiaz), all Venezuelans. Previously I was abroad (in the province of Chimbote, Peru), but the bad treatment of people and the long hours of work with little pay, I decided to return to my country with my loved ones. However, not everything was bad in the country where I was before, since I met very nice people and I had good experiences of which I feel very grateful.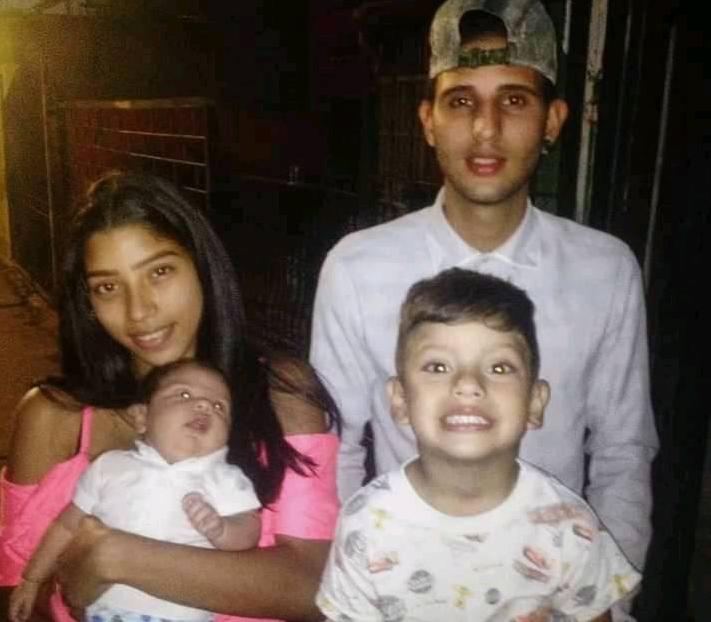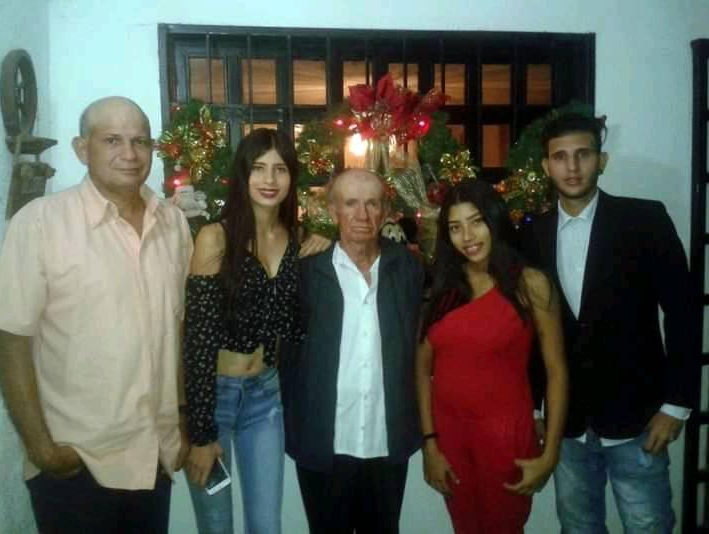 ---
Finalmente, quiero agradecerle a mi amigo Frank Córdova (@franz54) con quien tengo trato por más de 4 años, por haberme invitado a esta comunidad, creado la cuenta y la delegación de HP para poder trabajar con mi cuenta, tanto en mi blog como en el juego splinterlands y otros más. Además de explicarme los diversos comandos para las publicaciones que no han resultado tan fácil, pero con todo con calma y esfuerzo se logra, lo que espero ir aprendiendo mucho más a medida que vaya interactuando con ustedes y con el apoyo de la comunidad.
Finally, I want to thank my friend Frank Cordova (@franz54) with whom I have been dealing for more than 4 years, for having invited me to this community, created the account and the delegation of HP to be able to work with my account, both in my blog and in the splinterlands game and others. In addition to explaining me the various commands for publications that have not been so easy, but all with calm and effort is achieved, which I hope to learn much more as I interact with you and with the support of the community.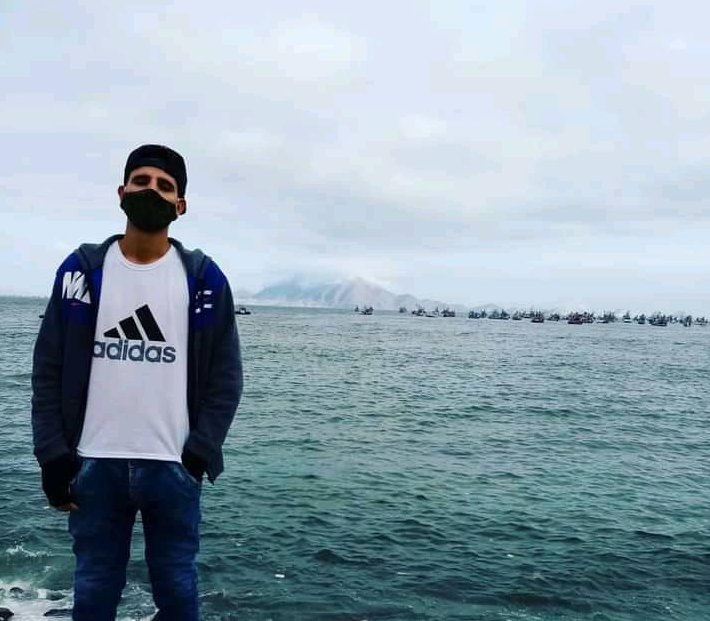 ---
---