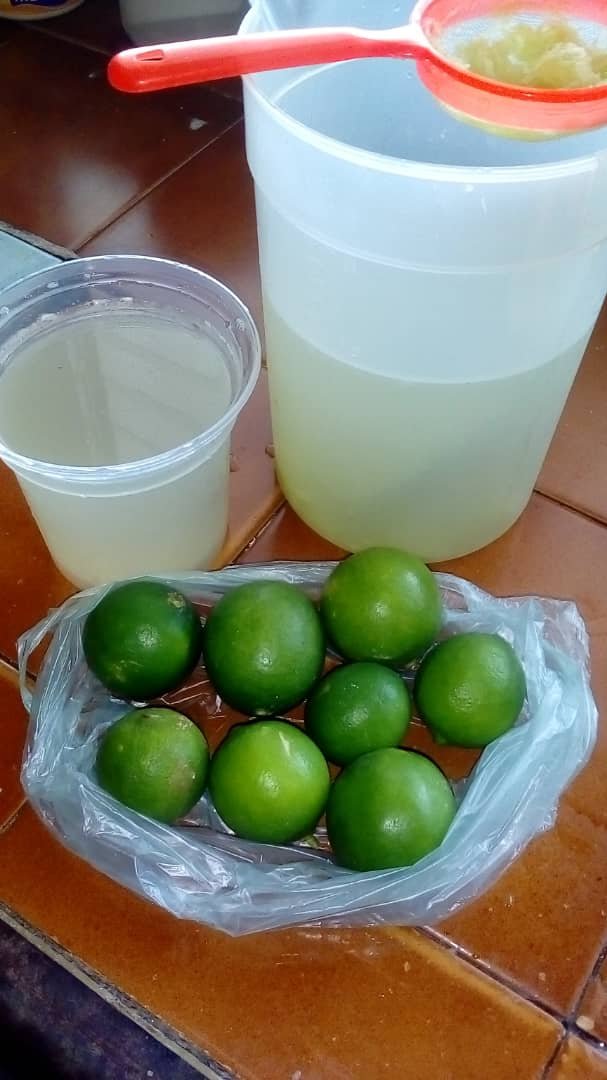 Seguimos prevenidos con nuestros limones. Nada más rico que una refrescante limonada y si la prepara otro mejor.
Ya sabemos las propiedades del limón , pero, también es bueno saber lo opuesto, el daño que puede causar si abusamos del consumo de esta rica fruta cítrica.
We're still cautious with our lemons. Nothing is more delicious than a refreshing lemonade and if you make it better.
We already know the properties of the lemon, but, it is also good to know the opposite, the damage that can cause if we abuse the consumption of this rich citrus fruit.
Personas con problemas estomacales suelen decir que les da más acidez estomacal, nauseas y hasta vómitos.Probablemente esto serán síntomas de ulceras gástricas. Todo en exceso es dañino, si bien es cierto todas las propiedades también es cierto consecuencias adversas. Nuestros dientes también pueden sufrir , el ácido puede llegar a desgastar el esmalte de nuestros dientes. Es una sensación desagradable, muchos limpian sus dientes para blanquear con limón y bicarbonato. Recuerdo a mi abuelita con sus consejos de no tomar bebidas ácidas con la menstruación. ¿Mito o realidad? En fin siempre fui obediente con eso, una vez más que otra para poder ir a la playa tomé este jugo para cortarla, eso no se debe hacer.
People with stomach problems often say it gives them more heartburn, nausea and even vomiting-these are probably symptoms of gastric ulcers. Everything in excess is harmful, although all the properties are also adverse consequences. Our teeth can also suffer, the acid can wear away the enamel of our teeth. It is an unpleasant feeling, many clean their teeth to whiten with lemon and bicabornato. I remember my grandmother with her advice not to drink acidic drinks with menstruation. Myth or reality? Anyway I was always obedient to that, once more than another to be able to go to the beach I took this juice to cut it, that should not be done.
Hoy ya lista nuestra jarra de limonada, también muchos dentistas u odontologos hacen mención de lo dañino que es el ácido mezclados con el azúcar.
Today our lemonade jar is ready, also many dentists or dentists mention how harmful is the acid mixed with the sugar.
La imagen es de mí propiedad equipo utilizado mí celular Blu5.