[ESP-ENG] WHEN YOU DON'T NEED MANY THINGS TO BE HAPPY. SO I CELEBRATE MY 46 YEARS.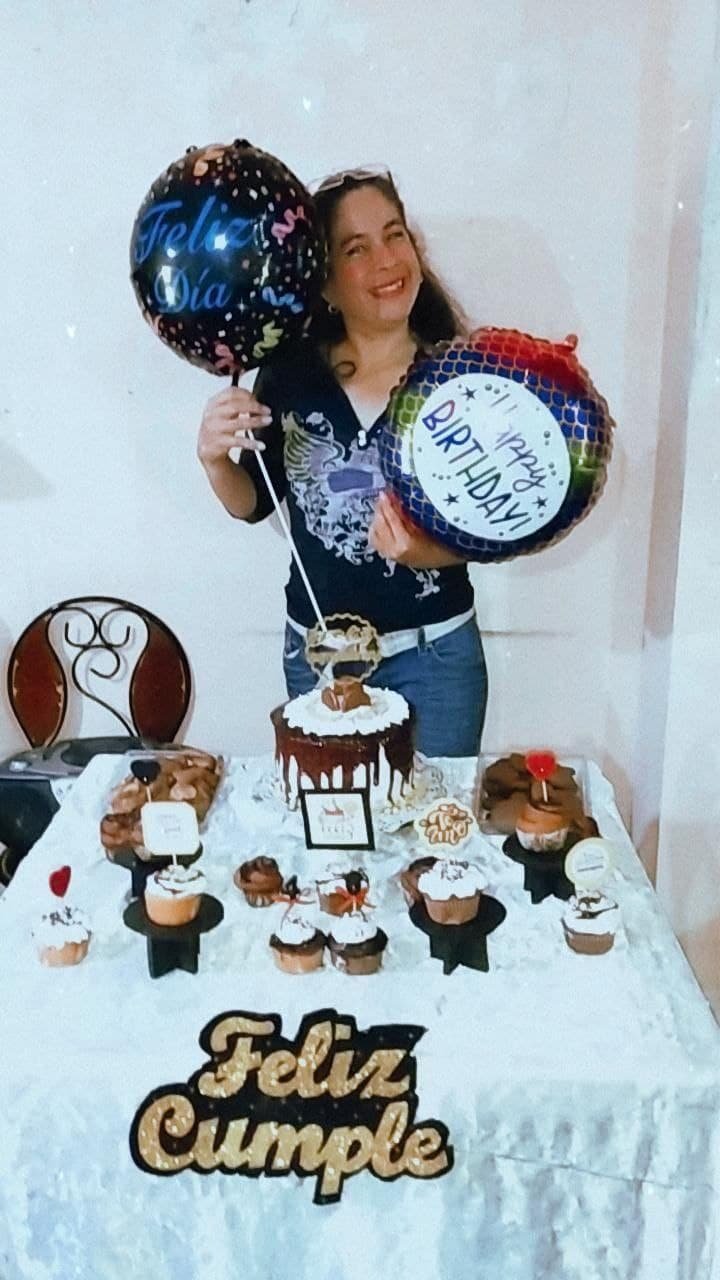 Spanish
¡Holaaaaaa! Mis queridísimos amigos de Hive.
Hoy quiero compartir con ustedes un espacio de mi vida. Ayer celebré mis 46 años. No todos lo años cumplimos 46 y mucho menos somos agasajados por nuestros seres queridos.
Nunca he sido de las personas que le gusta celebrar su cumpleaños. Eso sí, me encanta compartir con mis familiares y amigos estos momentos que no irrepetibles.
English
Hi! My dear friends from Hive. Today I want to share with you a space in my life. Yesterday I celebrated my 46th birthday. Not every year we turn 46, much less are we entertained by our loved ones. I've never been one of the people who likes to celebrate their birthday. Of course, I love sharing with my family and friends these moments that are not unrepeatable.
---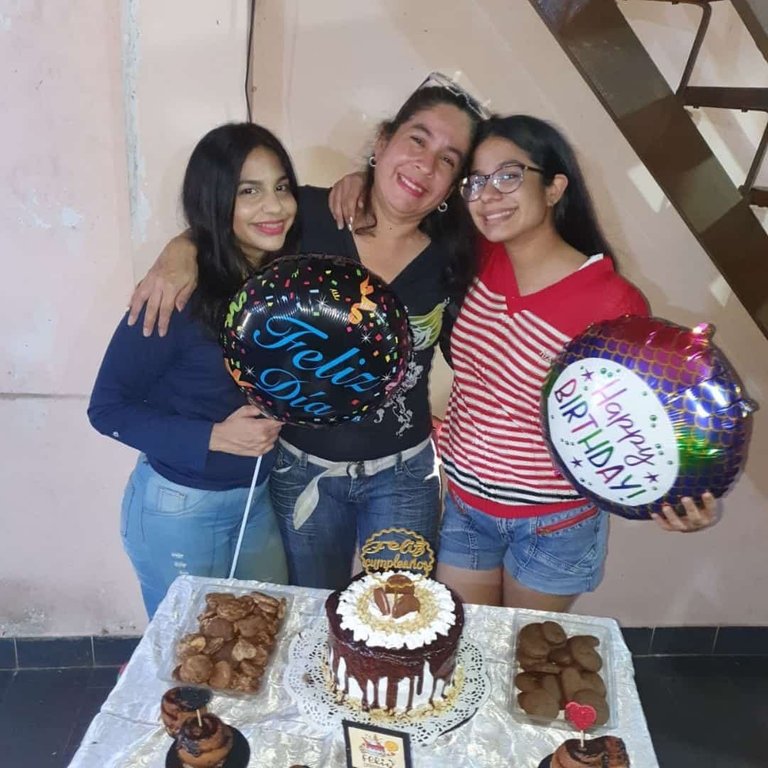 Spanish
Hoy he hecho una excepción. Estas son mis hijas, @agathalara y @aarolyslara02, las que cada día mueven mi mundo, las que me hacen reir cuando estoy triste, las que cargan los paquetes cuando vamos al mercado porque mi enfermedad no me permite levantar peso, las que me acompañan en las buenas y en las malas y a las que les agradezco este bello detalle que han tenido en este día tan especial.
English
Today I have made an exception. These are my daughters, @agathalara and @aarolyslara02, the ones who move my world every day, the ones who make me laugh when I'm sad, the ones who carry the packages when we go to the market because my illness doesn't allow me to lift weight, the ones who accompany me through thick and thin and I thank you for this beautiful detail you have had on this special day.
---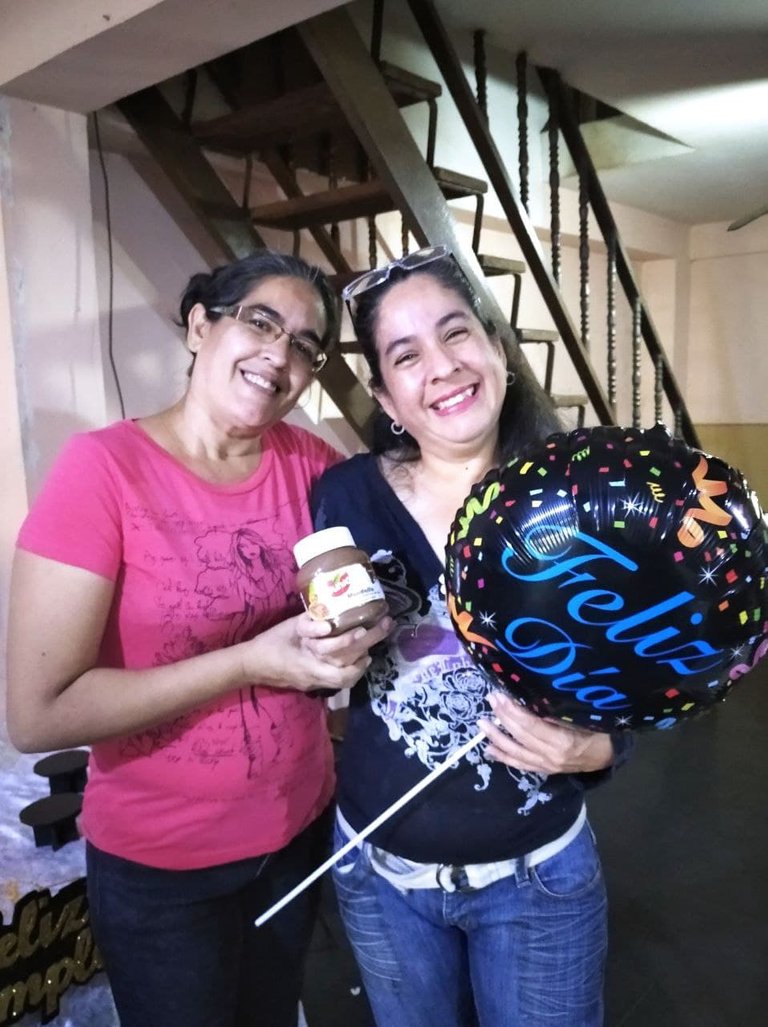 Spanish
Mi hermana, mi amiga, mi vecina, mi compañera de batallas ganadas y perdidas. La que está conmigo en los buenos momentos y más aun en malos y difíciles. Gracias @creacioneslelys por ser parte de mi vida.
English
My sister, my friend, my neighbor, my companion in battles won and lost. The one who is with me in good times and even more so in bad and difficult times. Thank you @creacioneslelys for being part of my life.
---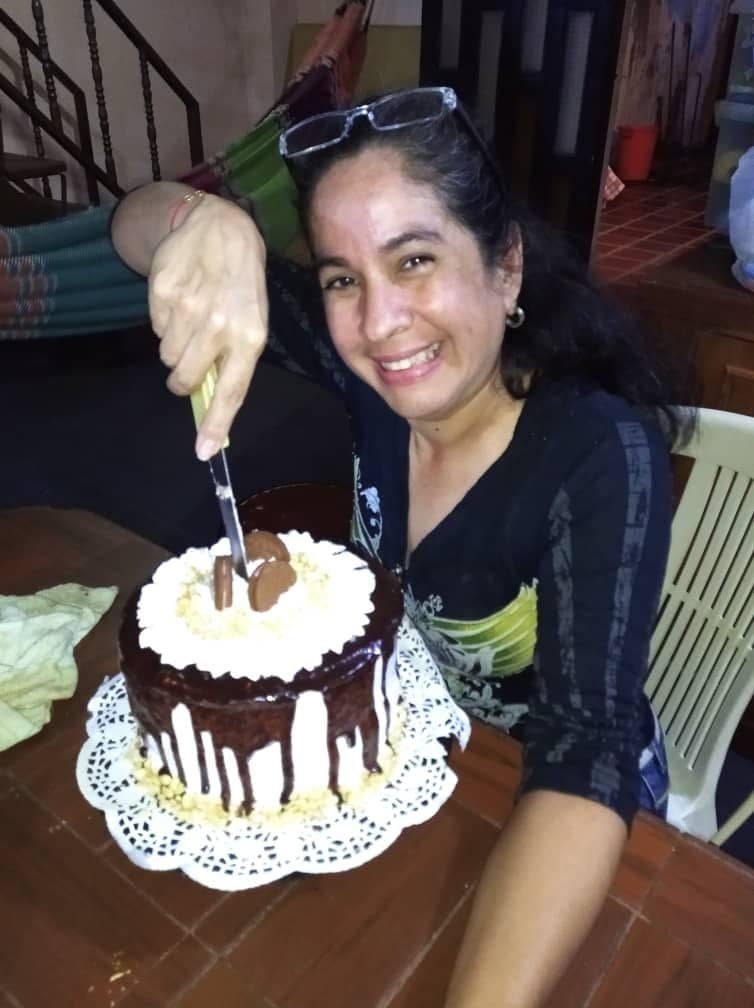 Spanish
Son 46 años de vida, con mucho o con poco soy feliz, pero si pudiera pedir un deseo y se cumpliera sería que la situación económica, política y social de mi país mejorara y la pademía se controlada en su totalidad para que nuestros seres queridos que han tenido que emigrar en busca de mejorar la calidad de vida tanto para ellos como para los que nos quedamos, puedan regresar y ya no seguir en esta sosobra que día a día nos embarga.
English
It has been 46 years of life, with much or with little I am happy, but if I could make a wish and it came true, it would be that the economic, political and social situation of my country would improve and the pademic would be fully controlled so that our loved ones could They have had to emigrate in search of improving the quality of life both for them and for those of us who remain, they can return and no longer continue in this dilemma that overwhelms us every day.
---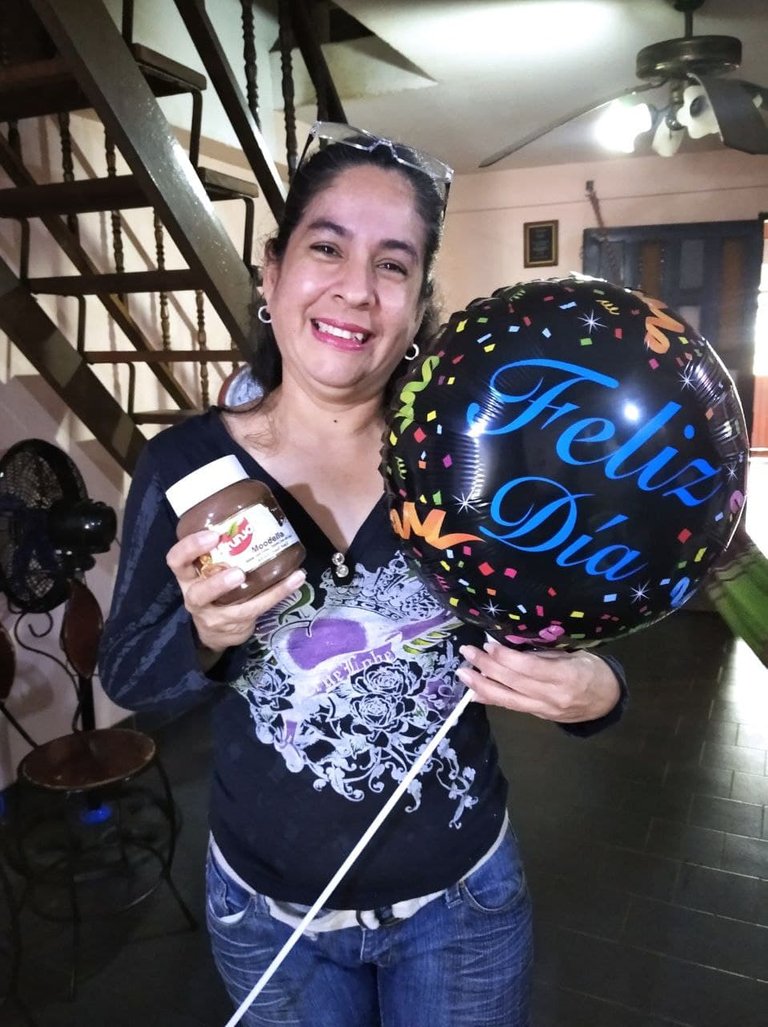 Spanish
No pido más con eso y lo que tengo soy feliz.
Gracias por visitar mi post y por compartir conmigo a través de estas líneas un año más de vida. Espero que en los próximos venideros, seguir conviviendo con ustedes.
Nos vemos en la próxima entrega.
English
I do not ask for more with that and what I have I am happy.
Thank you for visiting my post and for sharing with me one more year of life through these lines. I hope that in the next few years, I will continue living with you.
See you in the next installment.
---

---
---