Have a nice day, everyone!
Root beetroot. I know that not everyone likes beets. I also know that root crops are not often eaten in some countries. It is impossible to unequivocally answer whether beets are useful or harmful. You must always consider the characteristics of your health and body.
And yet, in any season in my area, beets are relevant as a source of healthy vitamins.
I use root vegetables in soups, salads and stews. Beets are a source of vitamins and minerals in a balanced combination. In principle, beets can be consumed every day in reasonable quantities. Various sources agree that it is useful to eat dishes with boiled beets, since the product has a pronounced cleansing effect.
Do not forget to wash your hands well with soap before cooking!
Take care of yourself!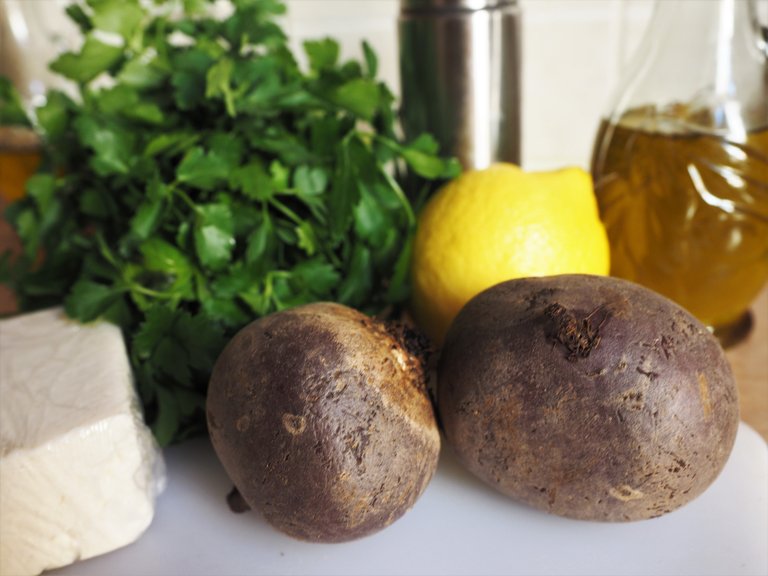 Beetroot and feta cheese salad
The number of ingredients at your discretion.
Beet
Brynza* or (feta)
Parsley
Apple Cider Vinegar (Lemon Juice )
Olive oil
Garlic (as you wish)
Ground black pepper and salt to taste
*Bryndza (from Romanian brânză) is product of a sheep milk cheese made mainly in Slovakia, Romania, Moldova and Serbia, but also in Poland, Ukraine, Hungary and part of Moravia in Czech Republic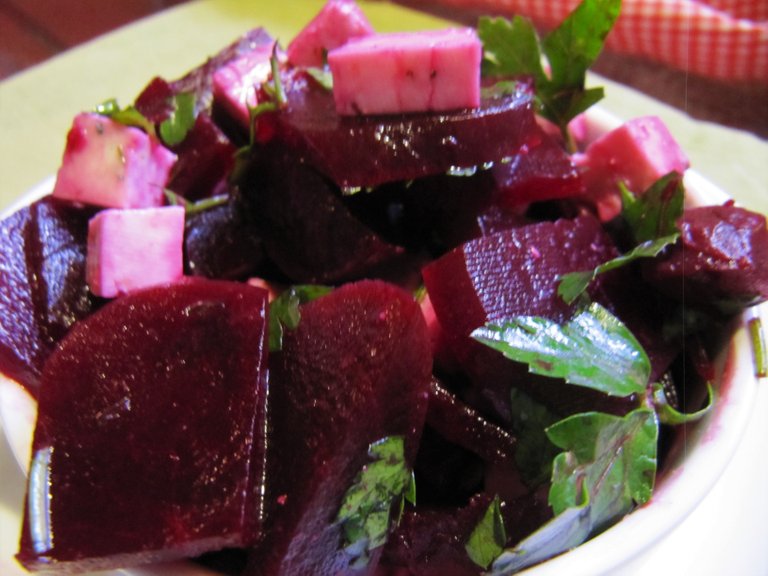 For salad, beets can be boiled or baked. I boiled it. When the beets have cooled, they need to be chopped or grated. Brynza* or (feta) as well cut.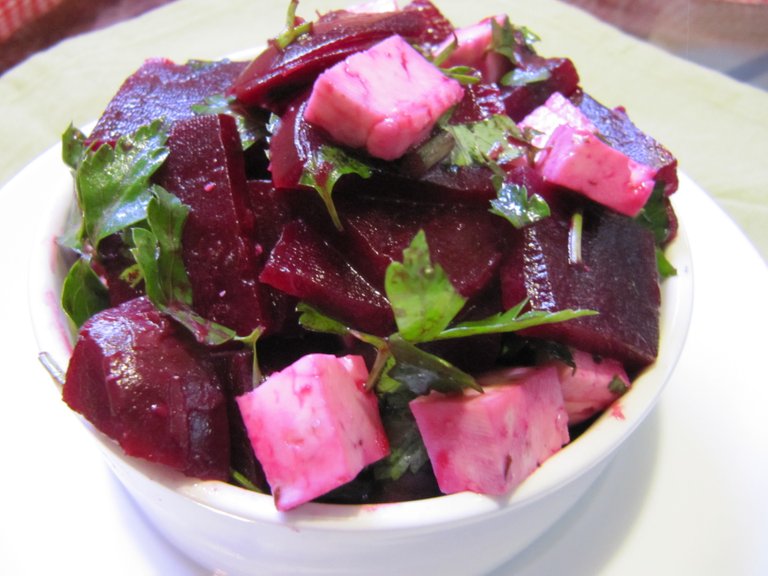 Combine lemon juice, olive oil, add salt and ground pepper ... Peel the garlic and pass it through a press, add to the dressing. (according to your taste and desire)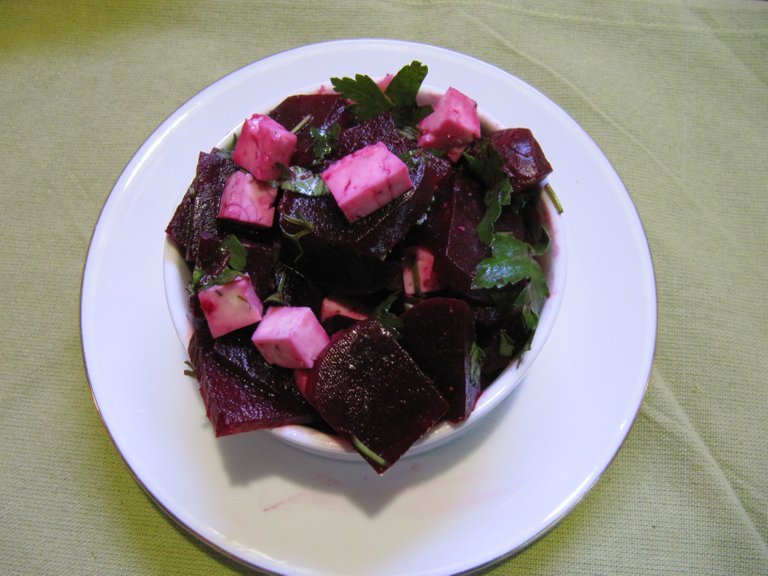 Bon Appetit!
Enjoy
Original photos by @leylar
The photos were taken by OLYMPUS E-M1 Lens M.Zuiko Digital ED 12-40mm 1:2.8 PRO
/ Canon PowerShot SX200 IS
Thanks for your time!