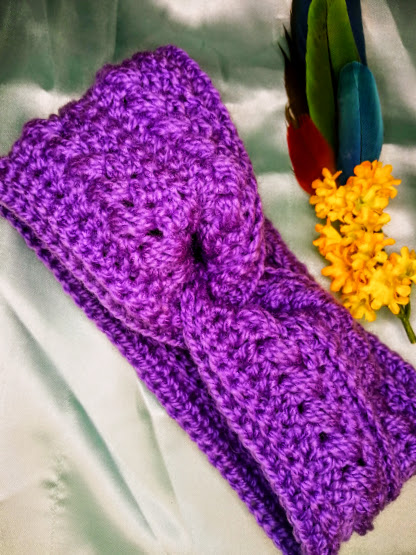 Los cintillos, diademas, bandas para el cabello, vinchas, bandanas; son accesorios que son necesarios por todas las chicas, bien sea para complementar un look o para simplemente sujetar nuestro cabello para lavar o maquillar nuestro rostro.
En ésta ocasión vamos a realizar una hermosa banda tejida, en ésta oportunidad, me encuentro reciclando un hilo que utilicé en un tapete que no me gustó. Acompáñame y te enseño...
Headbands, are accessories that are necessary for all girls, either to complement a look or simply to hold our hair to wash or make up our face.
This time we are going to make a beautiful knitted headband, in this opportunity, I am recycling a yarn that I used in a rug that I didn't like. Join me and I'll show you....
---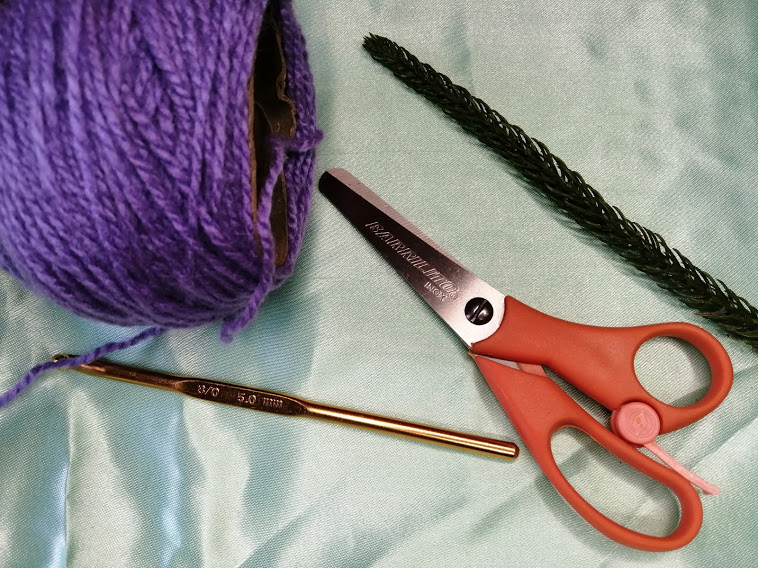 Materiales a Utilizar:
Un ganchillo de 5mm
Lana del color de tu preferencia
Tijera
Aguja lanera
---
Materials to be used:

A 5mm crochet hook
Wool in the color of your choice
Scissors
Wool needle
---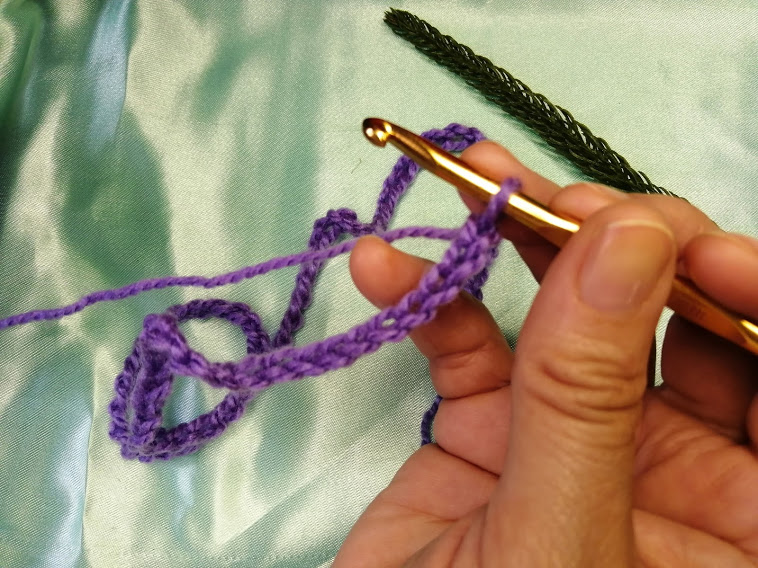 Inicio
Realizamos una cadena base de 75 puntos (o el contorno de nuestra cabeza)
---
Home

We make a base chain of 75 stitches (or the outline of our head).
---
Primera Vuelta:
Una vez que tenemos la cadena base, giramos nuestra cadeneta, saltamos dos puntos y realizamos 73 medios puntos altos
---
First Row:

Once we have the base chain, we turn our chain stitch, skip two stitches and cast on 73 half double crochet stitches.
---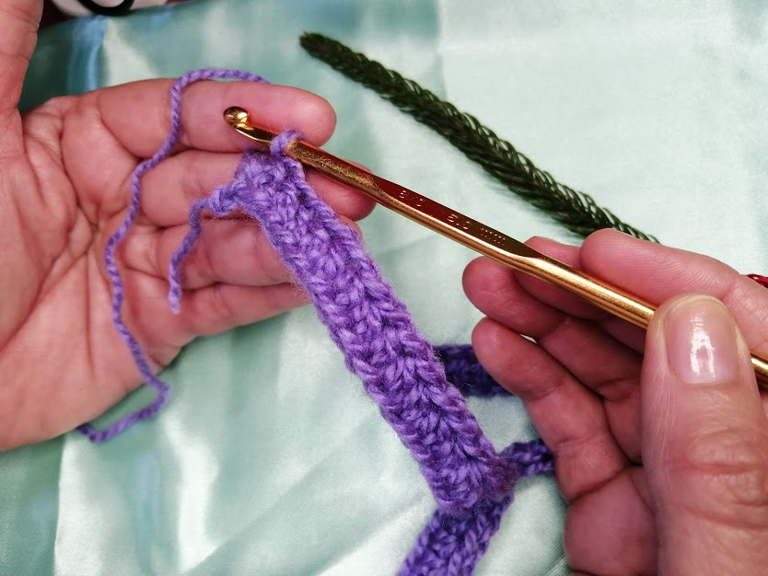 ---
Segunda Vuelta:
Iniciamos nuestra segunda vuelta con una cadeneta, y seguidamente realizamos 73 puntos bajos, desde los puntos externos de nuestra base.
---
Second Row:

We begin our second round with a chain, and then cast on 73 single crochet stitches, from the outside stitches of our base.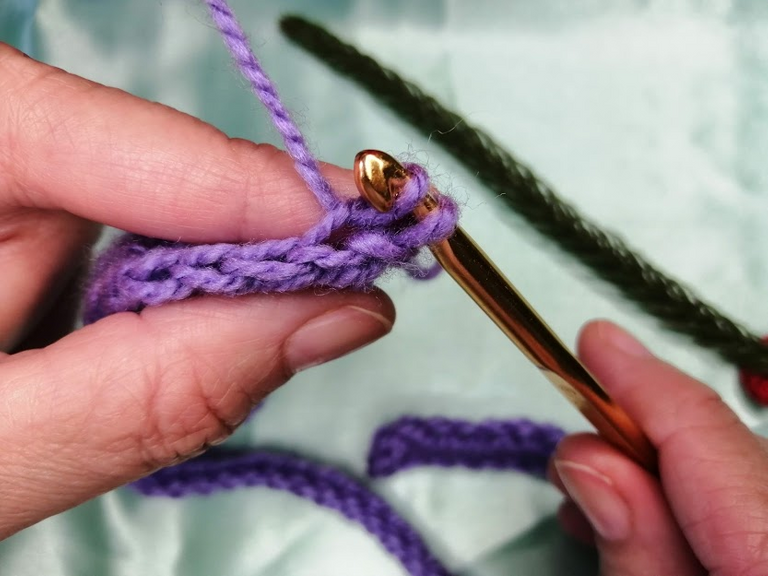 ---
Tercera Vuelta:
Levantamos dos cadenas y realizamos nuevamente 72 puntos medios altos (como en la primera vuelta), pero tomando el hilo exterior de la cadena base. El total de la vuelta siguen siendo 73 puntos.
---
Third Row:

We pick up two chains and knit 72 half-high stitches again (as in the first round), but taking the outside yarn of the base chain. The total of the round is still 73 stitches.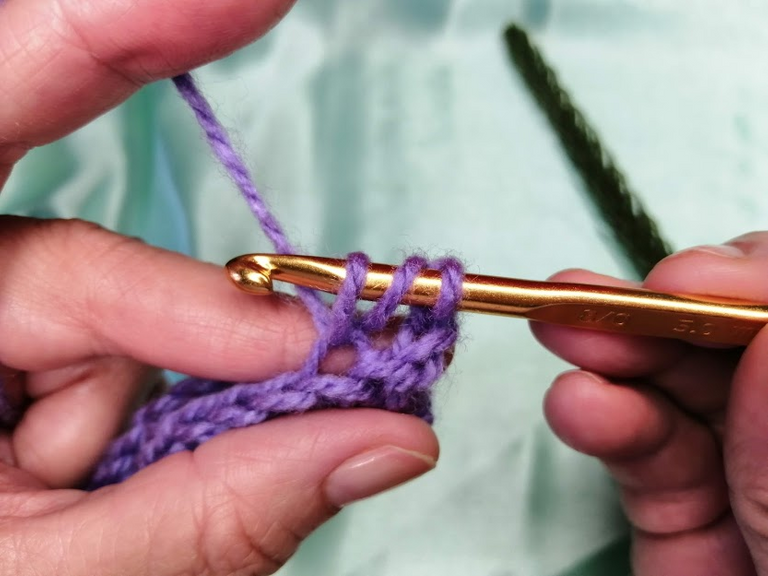 ---
Cuarta Vuelta:
4a. Iniciamos con dos cadenetas, que sustituye nuestro primer punto medio alto, luego hacemos un punto medio alto (abrazando los puntos de nuestra base), hacemos una cadeneta y realizamos un punto medio alto saltando un punto de nuestra cadena base.
Fourth Row:

4a. We start with two chain stitches, which replaces our first medium high stitch, then we cast on a medium high stitch (hugging our base stitches), cast on a chain and cast on a medium high stitch by skipping a stitch from our base chain.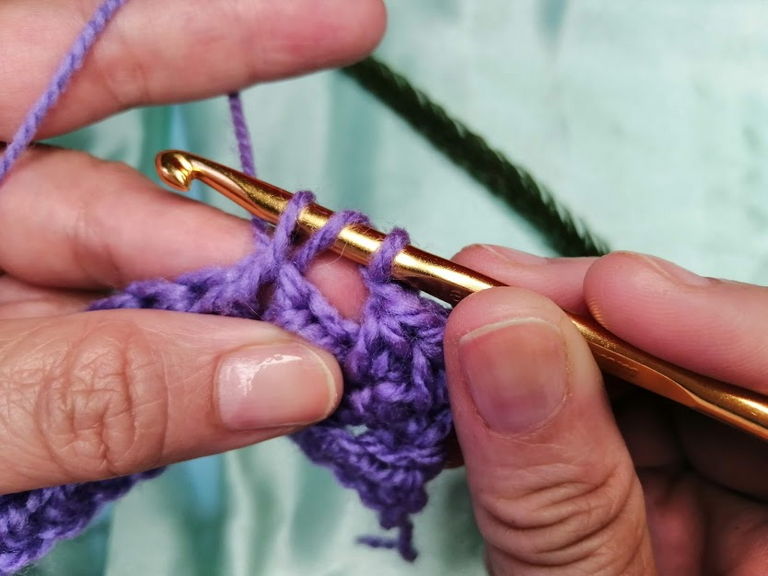 4b. Realizamos el Punto Relieve, que consiste en tomar hilo tres veces mediante lazadas por el espacio que hemos formado.
---
4b. We make the Relief Stitch, which consists of taking yarn three times by means of loops through the space we have formed.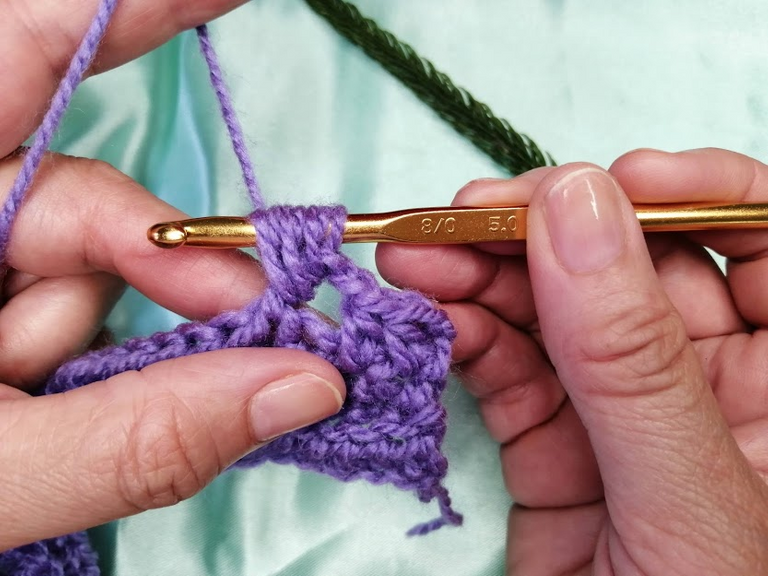 4c. Cerramos nuestro Punto relieve, tomando una lazada y atravesando los puntos que tenemos en nuestra aguja, no vamos a cerrar, sino que saltamos un punto de la base y realizamos otro medio punto alto; repetimos el proceso hasta culminar con dos puntos medios altos al final de la vuelta.
En total vamos a tener 34 puntos relieve.
---
4c. We close our relief stitch, taking a loop and going through the stitches we have on our needle, we are not going to close, but we skip a stitch from the base and knit another half double crochet; we repeat the process until we finish with two half double crochets at the end of the row.
In total we will have 34 relief points.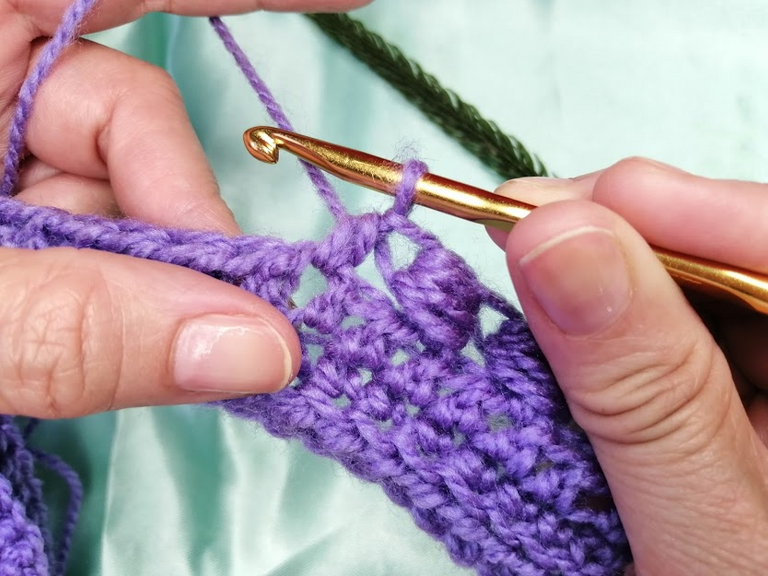 ---
Quinta Vuelta:
Levantamos dos puntos de cadeneta que sustituyen el primer punto medio alto y realizamos 72 puntos medios altos tomando por completo los dos hilos de nuestra base, para un total de 73 puntos.
---
Fifth Row:

We pick up two chain stitches replacing the first half-high stitch and cast on 72 half-high stitches by completely picking up the two strands of our base, for a total of 73 stitches.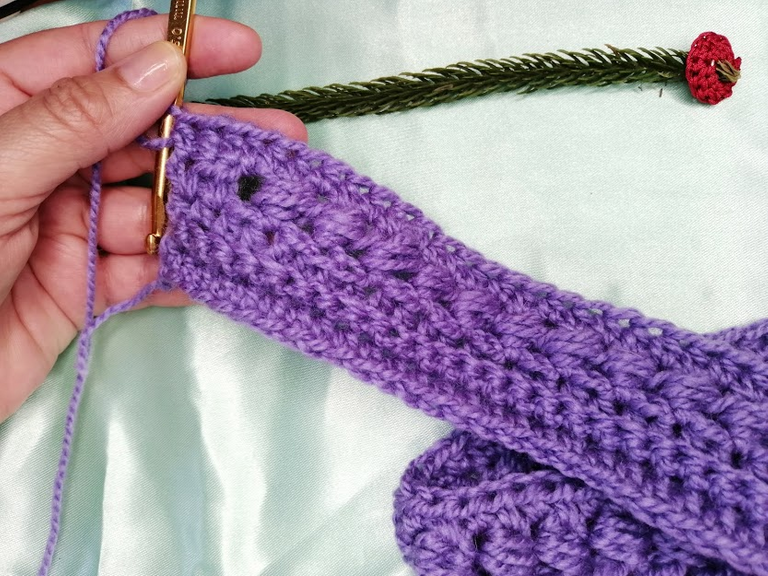 ---
Sexta Vuelta:
Repetimos los pasos de la segunda vuelta.
Sixth Round:

Repeat the steps of the second round.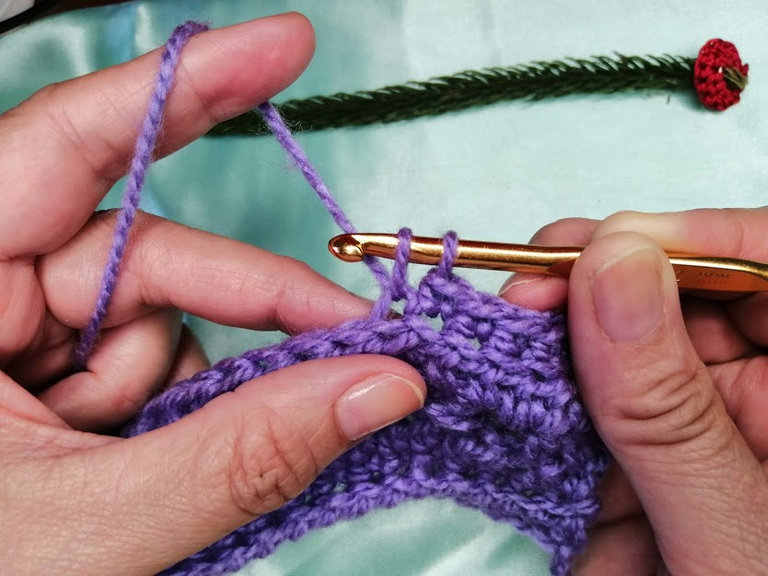 ---
Séptima Vuelta:
Repetimos los pasos de la tercera vuelta
Seventh Round:

We repeat the steps of the third round.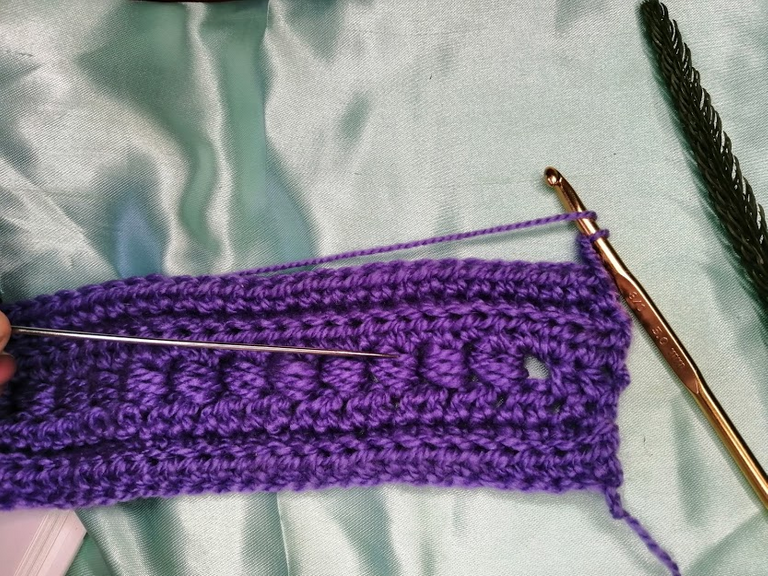 ---
Octava Vuelta:
Repetimos los pasos de la cuarta vuelta
Eighth Row:

Repeat the steps of the fourth row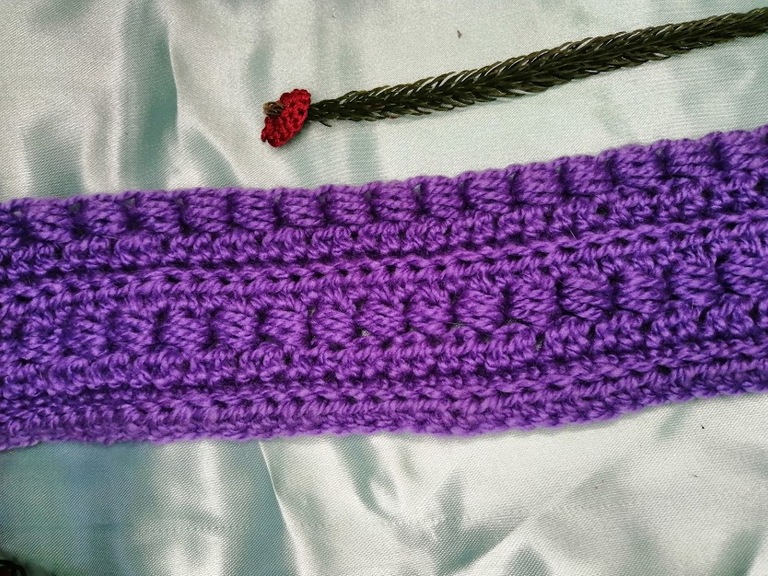 ---
Novena Vuelta:
Repetimos los pasos de la quinta vuelta.
Ninth Row:

We repeat the steps of the fifth row.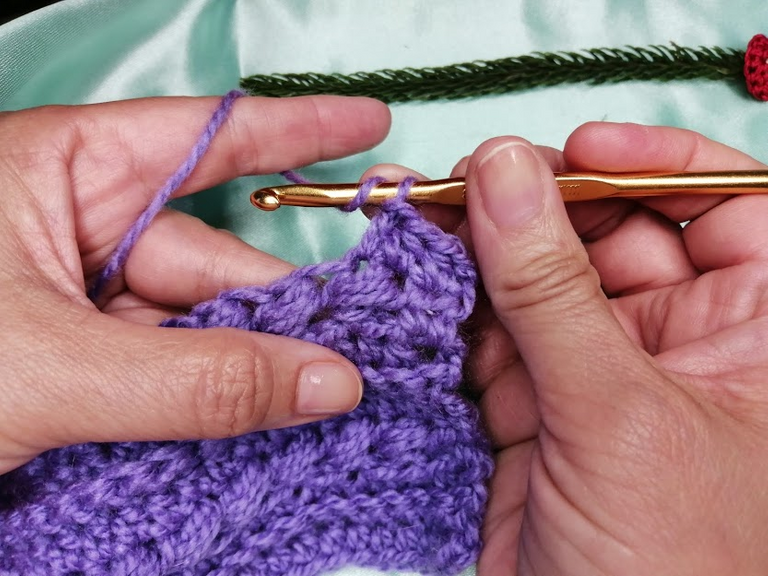 ---
Décima Vuelta:
repetimos los pasos de la segunda vuelta.
Tenth Row:

Repeat the steps of the second row.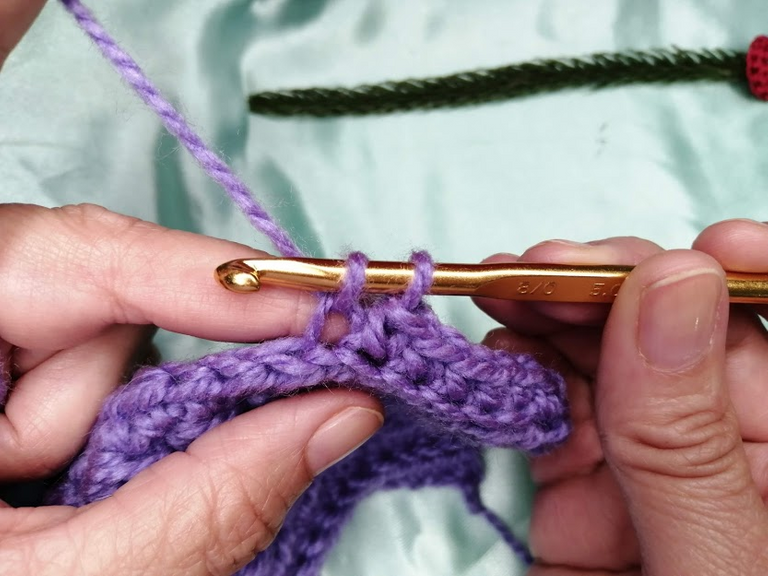 Onceava Vuelta (final):
Repetimos los pasos de la tercera vuelta.
Eleventh (final) row:

We repeat the steps of the third row.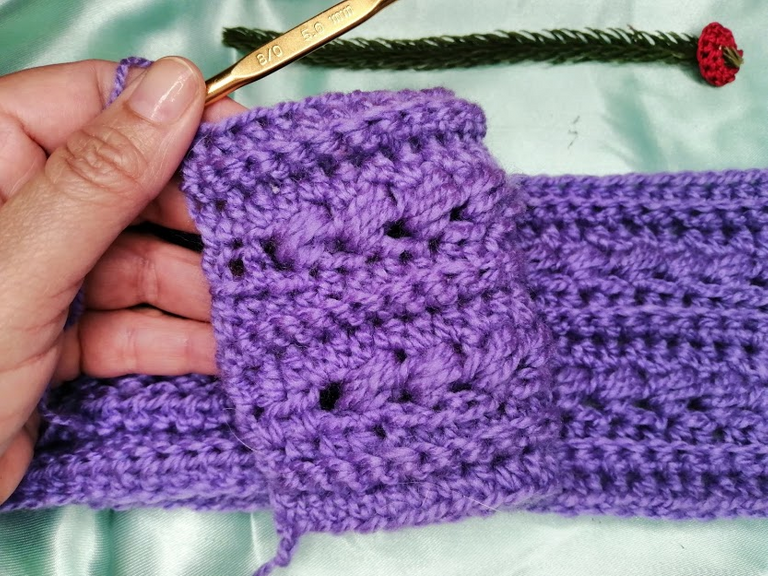 ---
Terminaciones
Cerramos nuestra labor con un nudo, dejamos un poco del estambre para cerrar los extremos y procedemos a juntar, tomando en cuenta de dejar el lado de la derecha de la labor hacia arriba y el revés hacia abajo:
---
Finishing

We close our work with a knot, leave a little bit of yarn to close the ends and proceed to join, taking into account to leave the right side of the work up and the back side down:
Doblamos los extremos y los entrelazamos:
Fold the ends and intertwine them.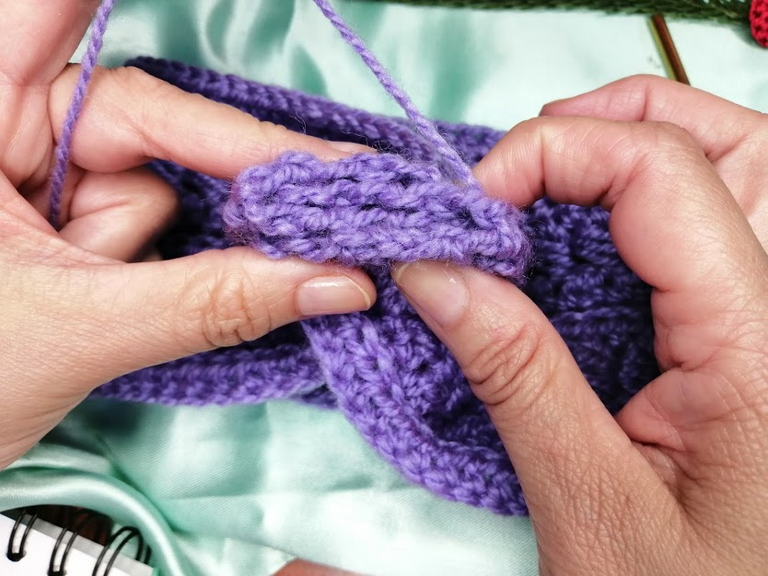 Con ayuda de nuestra aguja lanera, cosemos muy bien las uniones.
With the help of our wool needle, we sew the seams very well.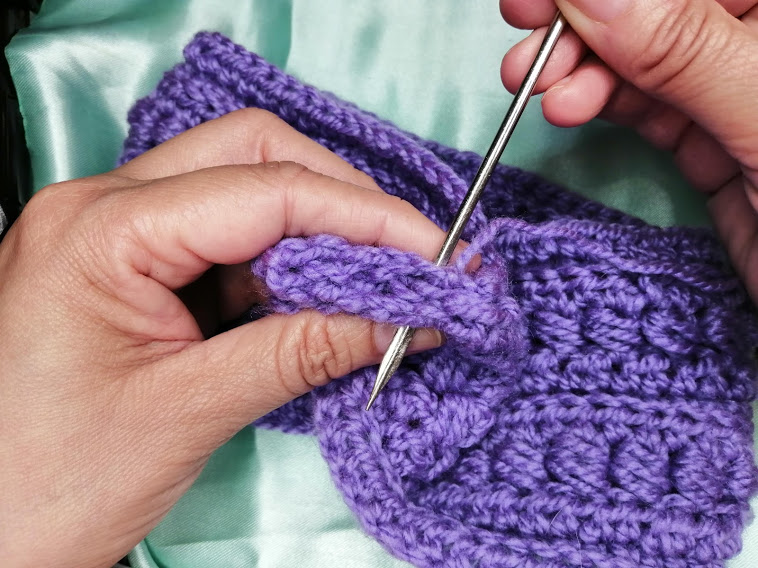 Así debe verse:
This is how it should look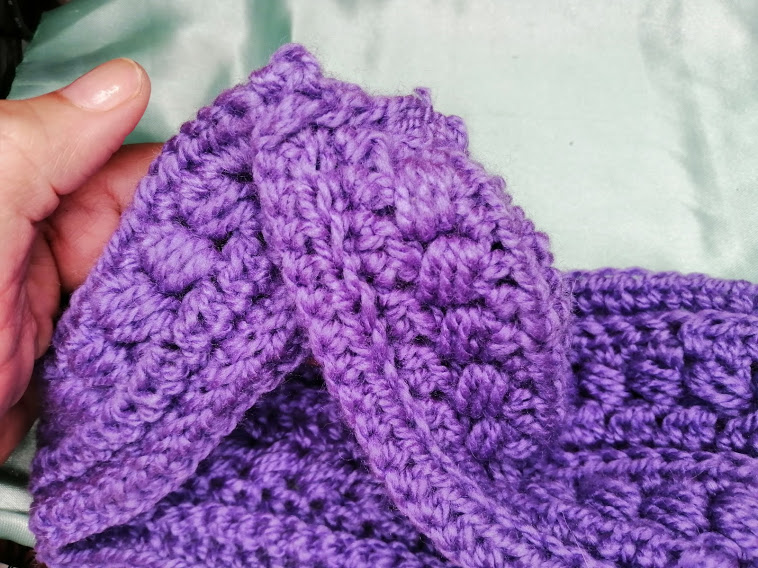 De ésta manera queda nuestra bella bandana.
This is how our beautiful headband looks like.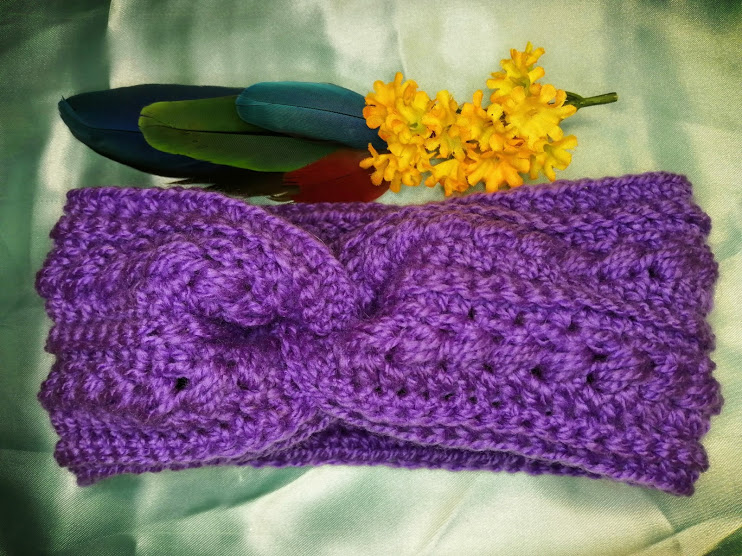 Deseo que te haya gustado, tanto como a mi, espero verles en una próxima publicación. recuerden, Cuídense mucho y nunca olviden sonreír, corres el riesgo de que te sientas mejor..!!
I hope you liked it, as much as I did, I hope to see you in a future publication. Remember, take care of yourself and never forget to smile, you run the risk of feeling better...!!!
I am @leticiapereira
Camera: HuaweiY9