Mi presentación en HIVE, Soy Carmen - / - My presentation in HIVE, I am Carmen (ESP-ING)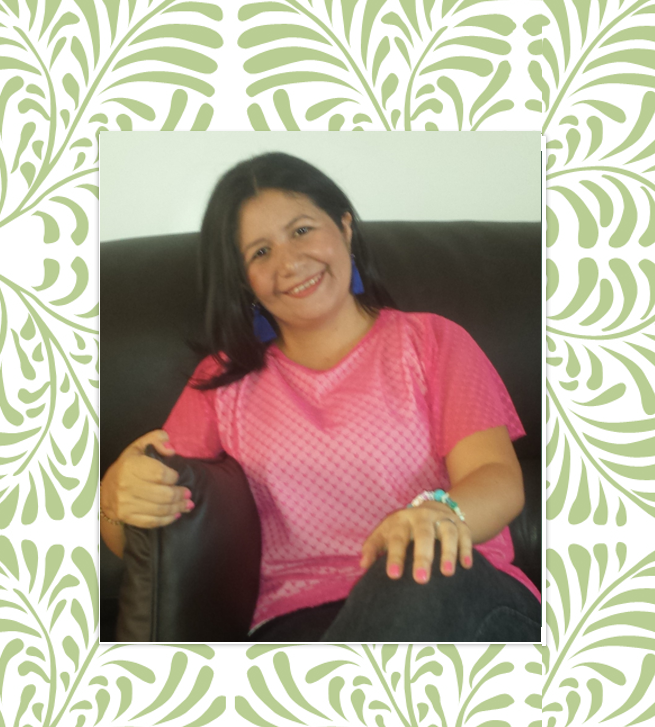 Hola es un placer para mí presentarme en esta comunidad de Hive que suena mucho en las redes sociales y entre conocidos.
| Hello it is a pleasure for me to introduce myself in this Hive community that sounds a lot in social networks and among acquaintances.. | |
| --- | --- |
Soy Carmen Laya vivo en Barcelona estado Anzoátegui en el oriente del país, aunque nací en el corazón de Venezuela en el estado Guárico mi llano querido pero por razones de la vida no crecí ni vivo allí.
| I am Carmen Laya I live in Barcelona, Anzoátegui state in the east of the country, although I was born in the heart of Venezuela in the state of Guárico, my beloved plain, but for reasons of life I did not grow up and do not live there.. | |
| --- | --- |
Soy egresada de la Universidad de Oriente (UDO) "Mi Casa Mas Alta" como Licenciada en Administración Industrial y de forma laboral continuo allí como profesora de Administración de Recursos Humanos en la Escuela de Ciencias Administrativas (ECA) desde hace ya 15 años, es decir soy udista.
| I am a graduate of the Universidad de Oriente (UDO) "Mi Casa Mas Alta" as a Bachelor of Industrial Administration and I have continued working there as a professor of Human Resources Administration at the School of Administrative Sciences (ECA) for 15 years, it is say I'm a udist. | |
| --- | --- |
Estoy casada desde hace ya 18 años que cumplo este 16 de agosto con un hombre maravilloso, soy mamá de dos niñas Victoria de 13 años y Sofía de 10 años, ellas son los mas grande, puro y sagrado de mi vida, pero sobre todo con mucho orgullo soy venezolana.
| I have been married for 18 years now. With a wonderful man, I am the mother of two girls, Victoria, 13 years old and Sofía, 10 years old, they are the largest, purest and most sacred of my life, but above all with great pride I am Venezuelan. | |
| --- | --- |
En un resumen les puedo decir que soy súper detallista, sincera, emotiva, responsable, puntual, respetuosa, suelo ser impaciente descubro rápido las sorpresas o secretos, casi nunca olvido algo, me gusta llevar agendas, soy ordenada me gusta todo limpio y pulcro, muy difícil de convencer, detesto en mayúscula las mentiras.
| In a summary I can tell you that I am super detailed, sincere, emotional, responsible, punctual, respectful, I am usually impatient I quickly discover surprises or secrets, I almost never forget something, I like to keep agendas, I am orderly I like everything clean and neat, very difficult to convince, I detest lies in capital letters. | |
| --- | --- |
---
Soy atípica nada común, por ejemplo si todos aman el chocolate yo no, si todas aman a Brad Pitt yo no, sí lo reconozco soy difícil, pero cuando digo que alguien es mi amiga es totalmente cierto, si digo que amo es la verdad. Mi lema de vida es la gratitud y por eso agradezco todos los días de mi vida por vivir, por lo que soy y lo que tengo, por la cosas buenas y no tan buenas también, me gusta levantarme rápido cuando caigo y pienso que todo los que nos pasa son pruebas y oportunidades, me desprendo fácil de lo material no me gusta acumular cosas, soy colaboradora en todo lo que puedo y con quien puedo. No soy grosera ni escandalosa no me gusta gritar, creo en la comunicación y que hablando se pueden lograr muchas cosas, por supuesto claro que me molesto por cosas y soy difícil de contentar pero hay excepciones a mis hijas les perdono todo. Mis olores favoritos son el olor a café, a lluvia cuando moja la tierra y ese olor de los libros cuando son nuevos.
| I am atypical, nothing common, for example, if everyone loves chocolate I do not, if everyone loves Brad Pitt I do not, yes I admit it I am difficult, but when I say that someone is my friend it is totally true if I say that I love you, it is the truth. My motto in life is gratitude and that is why I thank every day of my life for living, for who I am and what I have, for the good things and not so good too, I like to get up quickly when I fall and I think that everything What happens to us are trials and opportunities, I easily detach myself from the material I do not like to accumulate things, I am a collaborator in everything I can and with whom I can. I am not rude or scandalous, I do not like to shout, I believe in communication and that speaking you can achieve many things, of course I get annoyed by things and I am difficult to please but there are exceptions to my daughters I forgive everything. My favorite smells are the smell of coffee, of rain when the earth is wet and that smell of books when they are new. | |
| --- | --- |
Me encanta ver películas, series de romances, de historias reales y de suspensos.
| I love to watch movies, romance series, true stories and suspense. | |
| --- | --- |
Me gusta mucho cocinar me apasiona, no estudie para eso ni pretendo ser chef los respeto. Aprendí a amar la cocina con los años pero sobre todo desde que soy mamá y realmente me gusta es crear recetas y hacer feliz a los que amo.
| I like cooking a lot, I am passionate, I did not study for that and I do not pretend to be a chef, I respect them. I learned to love cooking over the years, but especially since I was a mom and I really like creating recipes and making those I love happy. | |
| --- | --- |
En fin soy una mujer mortal nada perfecta que amo la vida y vivir.
| In short, I am a not perfect mortal woman who love life and live. | |
| --- | --- |
Estaré por aquí presentando mis recetas, hablando sobre algunos temas que me gustan y también para conocer y aprender de ustedes.
| I will be here presenting my recipes, talking about some topics that I like, and also to know and learn from you. | |
| --- | --- |

El lema de mi vida es la gratitud - / - My life motto is Gratitude