Mientras la veía posar
como una cobra real atenta y peligrosa
el miedo se apoderaba de mi cuerpo
pero es esa sensación de vida
la que siempre busco.
Sin forma de escapar de ella
como si algo me pusiera un freno
tratando de arrojarme a sus brazos
sin pensar en que su veneno
me pudiera hacer daño.
Ella es así hermosa pero peligrosa
pues te corta la respiración
con su mirada penetrante
de la que no he encontrado otra igual.
Quizás este amor me lleve a urgencias
algún día,
no lo sé
lo único que quiero es dormir en tus brazo eternamente.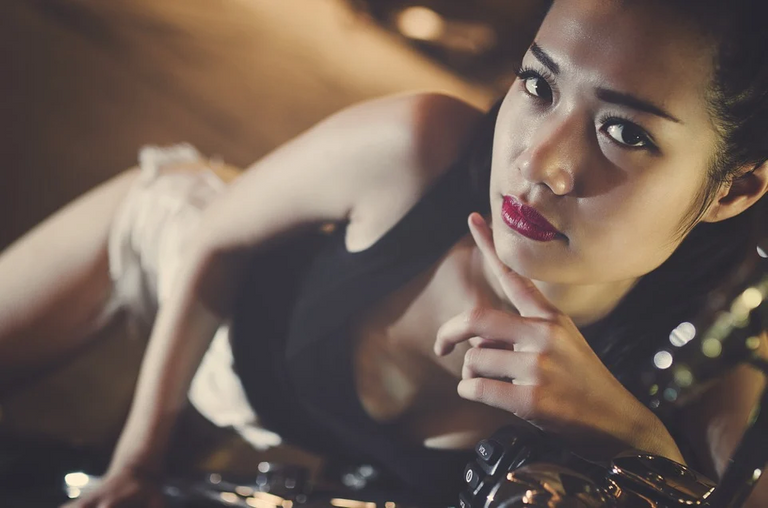 fuente
As I watched her pose
like a real cobra attentive and dangerous
fear took over my body
but it's that feeling of life
the one I'm always looking for.
No way to escape from it
as if something put a brake on me
trying to throw me into their arms
without thinking that their poison
I could get hurt.
She is so beautiful but dangerous
because it cuts your breath off
with his penetrating gaze
of which I have not found another one like it.
Maybe this love will take me to the emergency room
someday,
I don't know
all I want is to sleep in your arms forever.
Translated with www.DeepL.com/Translator (free version)