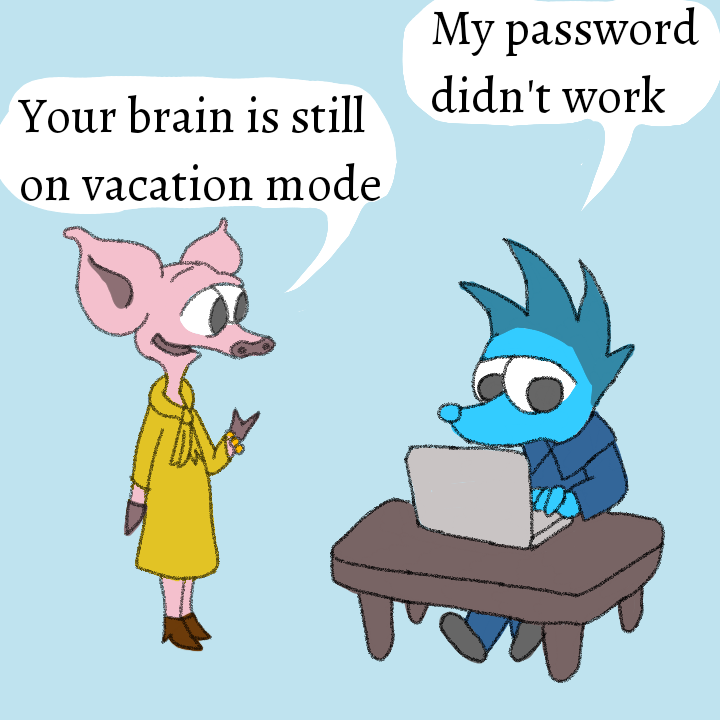 Vacation Mode Still
Hello Pinky and Spiky fans,
This is my participation in the Pinky and Spiky Drawing Contest by @organduo and @laputis. This week the theme is about Vacation Is Over
Spiky and Pinky are back home from a long weekend. It was a relaxing vacation that the duo needed. Meanwhile, the alts are going to the moon and Spiky needed to take advantage of the movement and make profit. Unfortunately he could not remember his password on his laptop. Poor memory is still on vacation. Tsk Tsk. Sorry no profit for Spiky with memory issues. Hope you like my comics.
Thank you for stopping by
Kia