Finally I am on my 10th drawing, I am happy to have completed this challenge I never thought that I can consistently create whew. Sometimes I drag my feet to do something but 10 Days Of Drawing Challenge is different. Hey friends thanks for sticking with me. Now my Ten Days Of Drawing Challenge has come to an end. Here is the last caricature I made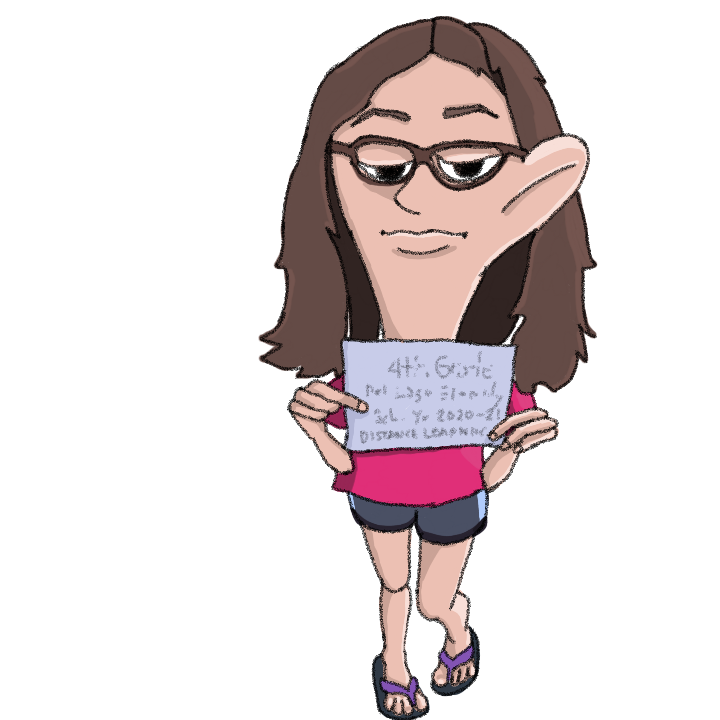 This is a drawing of my cousin from California who is in her 4th grade and this photo of her was taken before their home school started.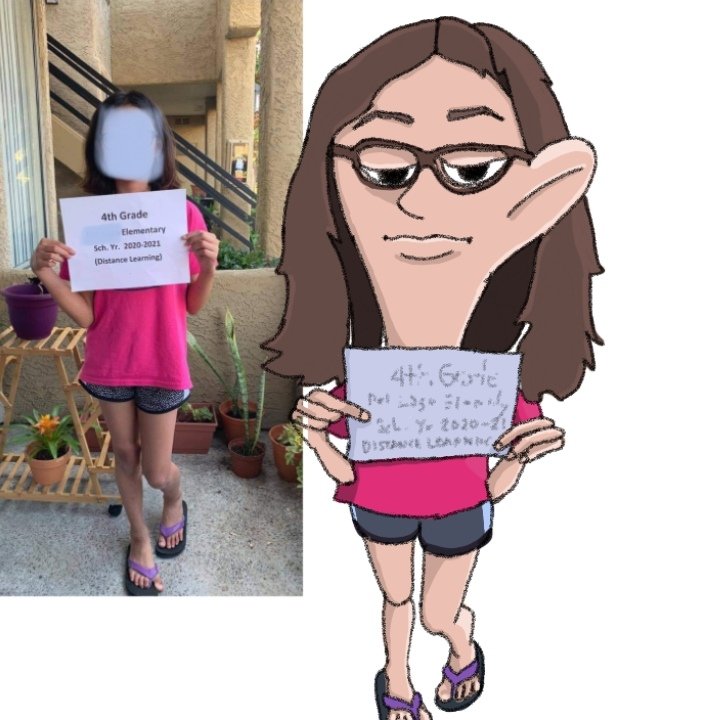 This is the reference photo side by side my caricature. I failed to ask my cousin if I can use her photo so I had to blur it. Maybe she would not appreciate the fact that I exaggerated the size of her ear hahaha but I like it. I think that is how caricature should be. Exaggerated and funny is it not?
Here are some screen shots of the drawing progress: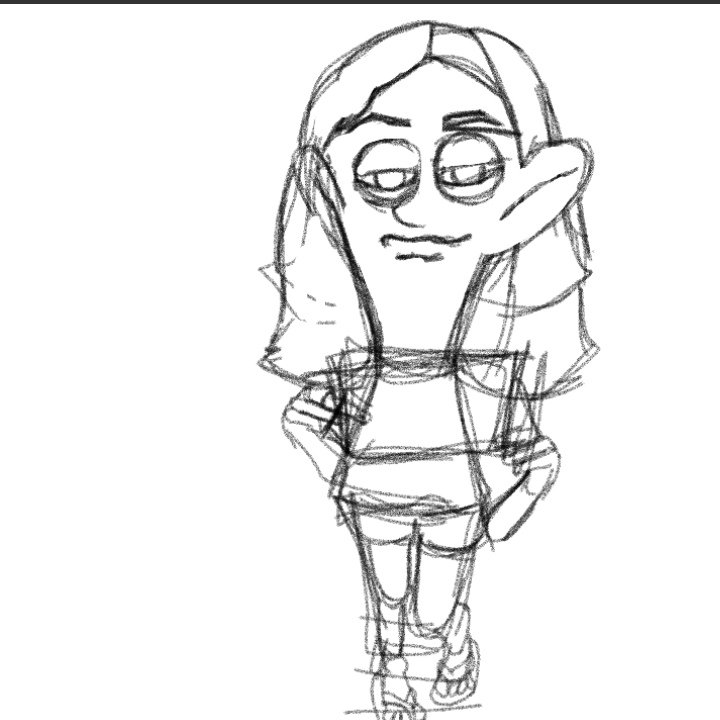 I love this proportion and shape of the character just like my other drawings. That's the benefit of the whole 10 Days not just to have fun but discover and learn. Although I am still learning how to draw the eyes I found out that an exaggerated ear looks cute.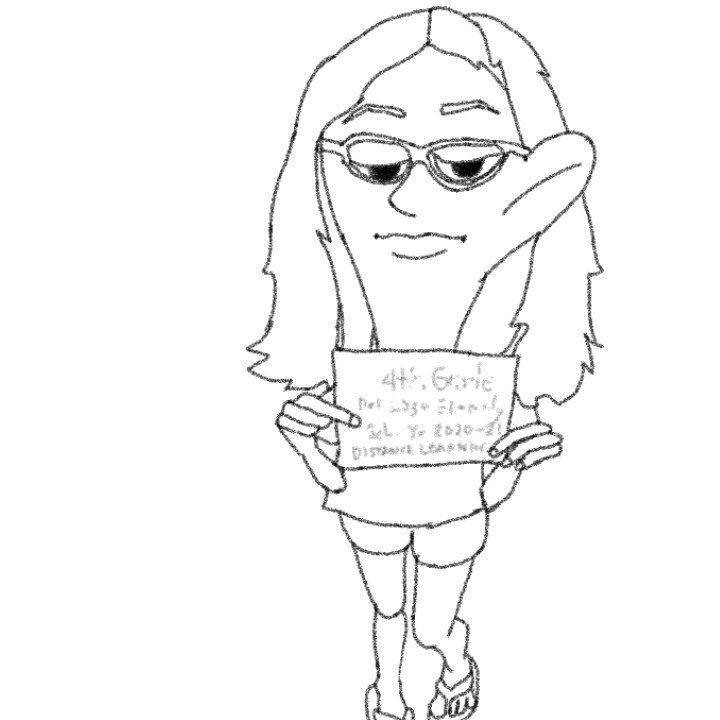 This is by far the most difficult drawing I made. Look how the body is awkwardly positioned you can tell the uneasiness in the subject. The fingers how they are holding that paper and the oddly positioned legs. Everything I mentioned I struggled to draw LOL.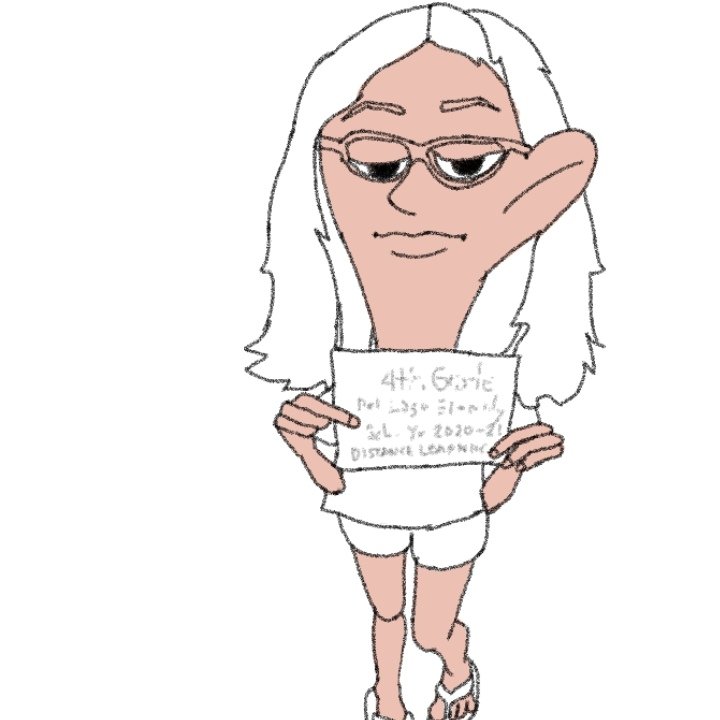 Layers are quite a challenge to deal with but I learned it would be better to use a different one for each phase of the process.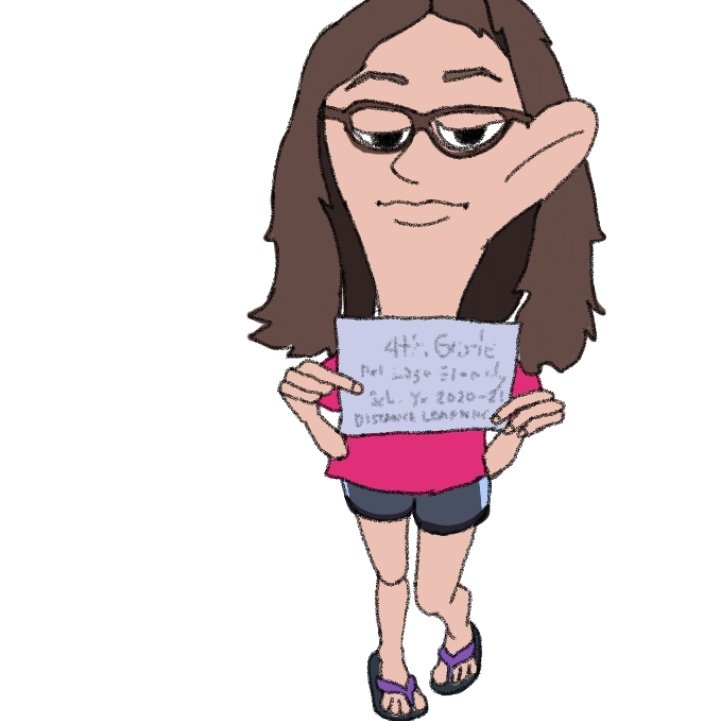 Adding another separate layer for the base colors makes it easier for me to edit.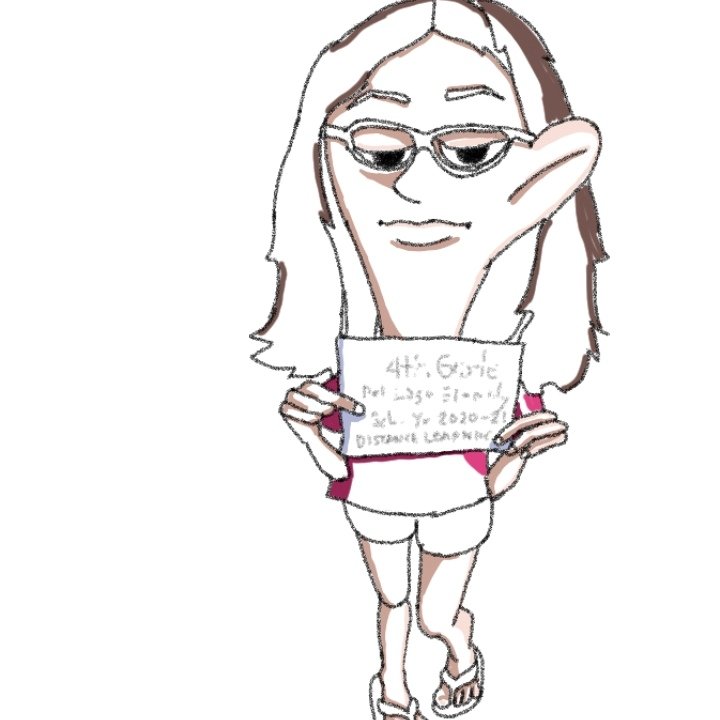 Finally the shadow and source of light. This time I hold off on too much contrast on the highlight because you can overdo it. Notice I use a new layer just for the highlight? It would be easy to delete the layer should I overdo the highlight.
Hope you guys enjoyed reading and learn something although most of you are already aware of what I had shared here. Thanks for the support and like and engagement plus the curation. I appreciate everything.
---
Ten Days Of Drawing Challenge is a series of drawing one makes on 10 consecutive days. I saw this on Instagram and I thought that I can also do it here. I love drawing and had been involved in creating drawings on some platforms or just simply for my own hobby. This challenge I believe I can accomplish given that I am always online and got lots of free time. It is a challenge so it is important not to miss a day. If you are interested you can create your own using any theme you prefer. In my case I chose to create caricatures. I'm still new with this kind of art and have no formal training. I think I will learn as I go along so be with me in my 10 day art journey.
Kia